I'm always happy to be in Malaysia and especially I like to discover the islands of the beautiful country. The first time I encountered the island world of Malaysia was in 2013, on my first long-term journey through Southeast Asia. I went to Langkawi - the island was nice, but for me, personally it was not paradise-like enough.
I already have visited the Perhentian Islands in 2016 together with my girlfriend and we loved it. Even more, it knocked us off, at least the big island Perhentian Besar.

The northern end of Juara Beach from the bird's view
So last year we decided to travel to Tioman, more specifically to Juara Beach. I researched a lot on the web and wondered which could be the most beautiful beach on the island. Often I read about Juara Beach. At the same time, it was often said that this beach was also the most secluded and tranquil one of the island. Just right for us!
Getting to Tioman
The journey was not easy. We started from Kuala Lumpur and drove from there by bus to Mersing, which took over 5 hours. Once in Mersing, we couldn't continue directly to Tioman, because it was already too late for the boat. So we had to spend a night there. The town doesn't have much to offer but is absolutely OK for a stopover. Hotels are relatively cheap and you can find enough food there, too. You can easily reach the jetty by walking from the town center.

Mersing
The next day we finally went on to Tioman. In addition to the boat tickets, we also had to buy tickets for the national park in which the island is located. After a boat drive of almost 2 hours we finally arrived.
Almost there! At the harbor, my girlfriend and I got picked up by someone from our accommodation and only had to overcome the last drive across the island. We drove through jungle and mountain landscapes with a 4x4 vehicle. This sounds a lot more adventurous than it actually was. And then, after half an hour, finally...
Dream beach Juara
We arrived at our accommodation 'Rainbow Chalet' and could directly move into the bungalow. Amazing! This view I could enjoy the next 3 days - no more words needed why I loved this beach immediately...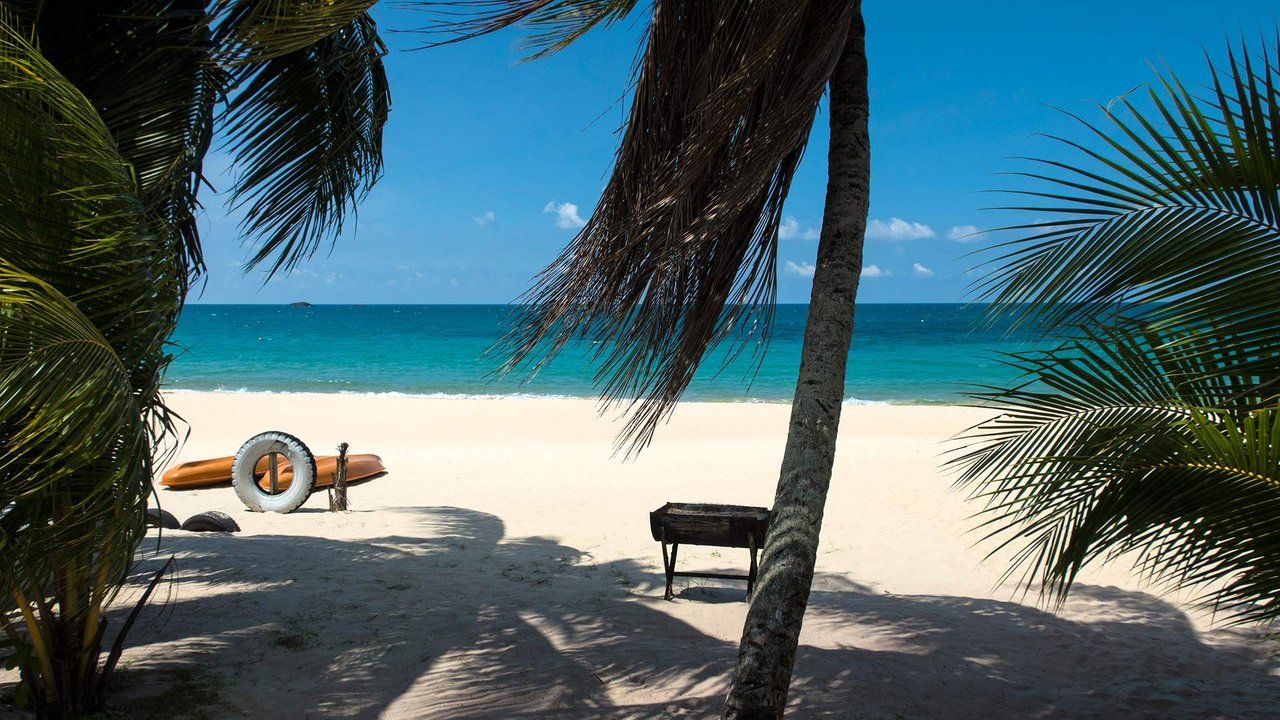 View from our bungalow!!!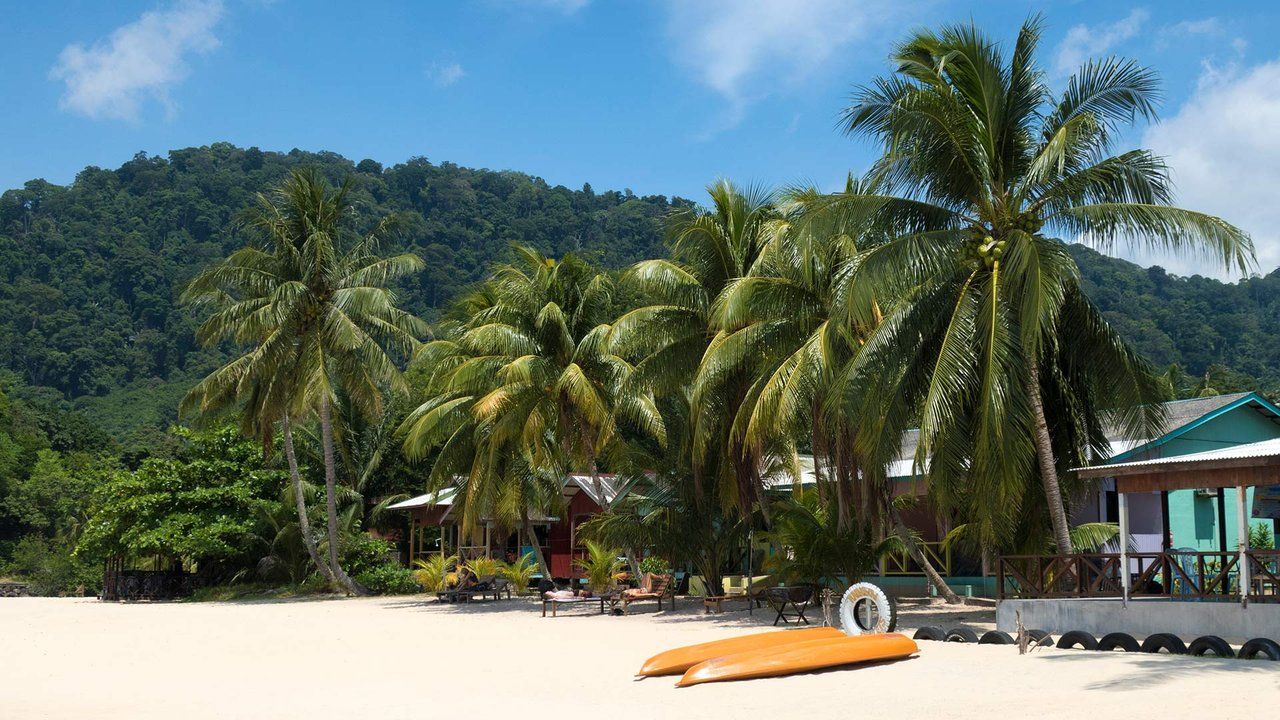 Rainbow Chalet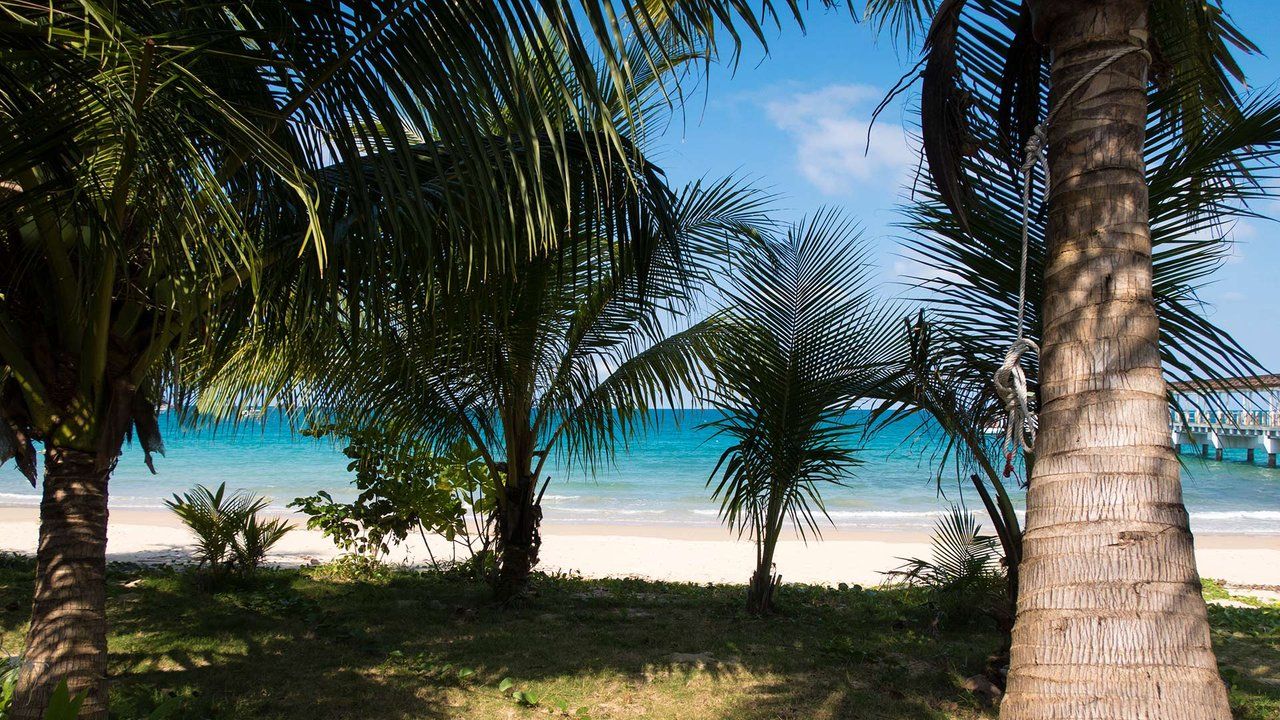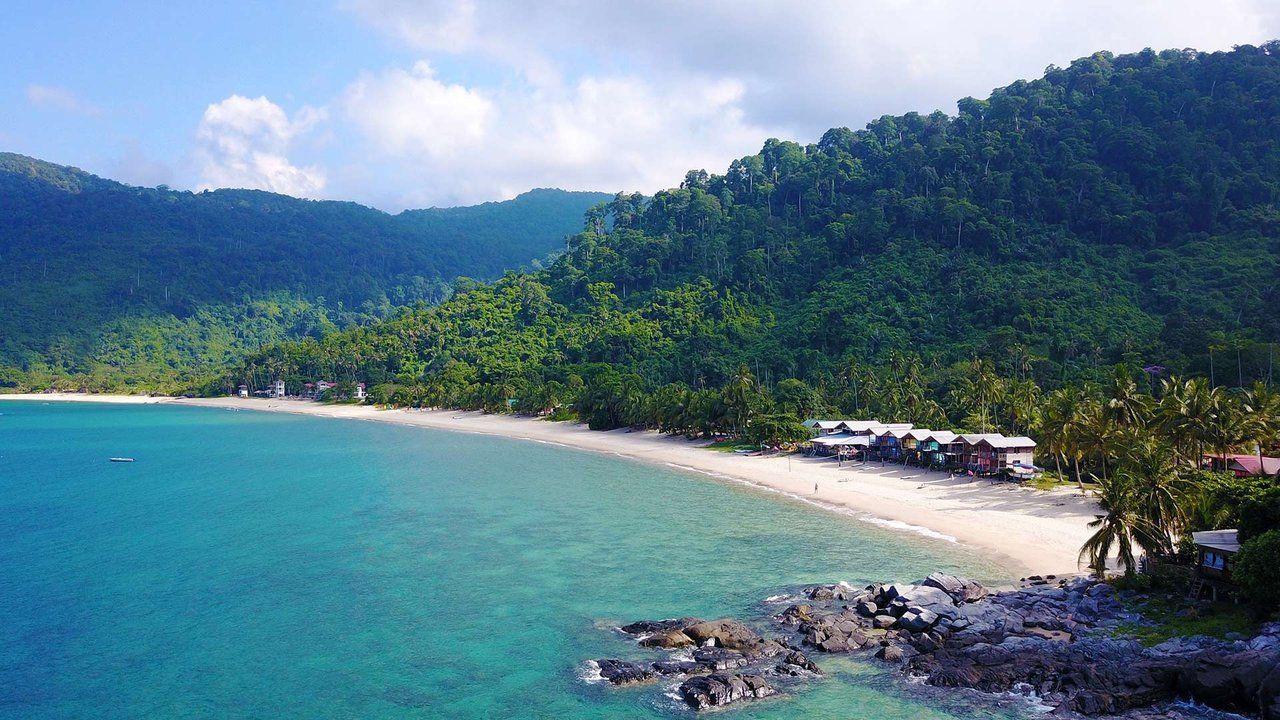 View at the north side of the beach
The Juara Beach is a true paradise! It's really quiet and the beach is just beautiful. Shortly behind it, you can already find the jungle. As in 2016, where my girlfriend and I visited the Perhentians, we were again in Malaysia during Ramadan time. As a result, many restaurants were closed and the selection was very small, but it was even MORE quiet than usual.
The relatively long journey from Kuala Lumpur to Tioman was definitely worth it. I'll definitely come back and then I explore the rest of the island. There are a number of other beaches on Tioman, especially on the west coast. Maybe there will be air connections from Kuala Lumpur again, because there are currently no airlines flying to Tioman.
See you again, Tioman!
Have you ever been there? Or would you like to go? I hope you liked this post it and maybe even made you want to go to Tioman, too! :)