TravelFeed is your new curated tag for high-quality travel content. You can find our introduction post here.
Our Curation Trail
We would like to invite you to follow our curation trail on steemauto.com and help to reward and expose amazing content. At launch, we already have 16 people following our curation trail. This figure will increase over time and result in high rewards for top-quality curated authors and great curation rewards for everyone following our curation trail. Let's make a difference together!
If you are new to Steemauto, please follow this tutorial with provided visuals to become a @travelfeed trailer on steemauto.com.
Step 1
Open STEEMAUTO and choose the LOGIN/REGISTER option on the left. This action should bring up the following screen:

Step 2
Fill in the Register table fields. Don't use your Steemit password - keep it safe! Press - Register! You should get the following screen with a highlighted note: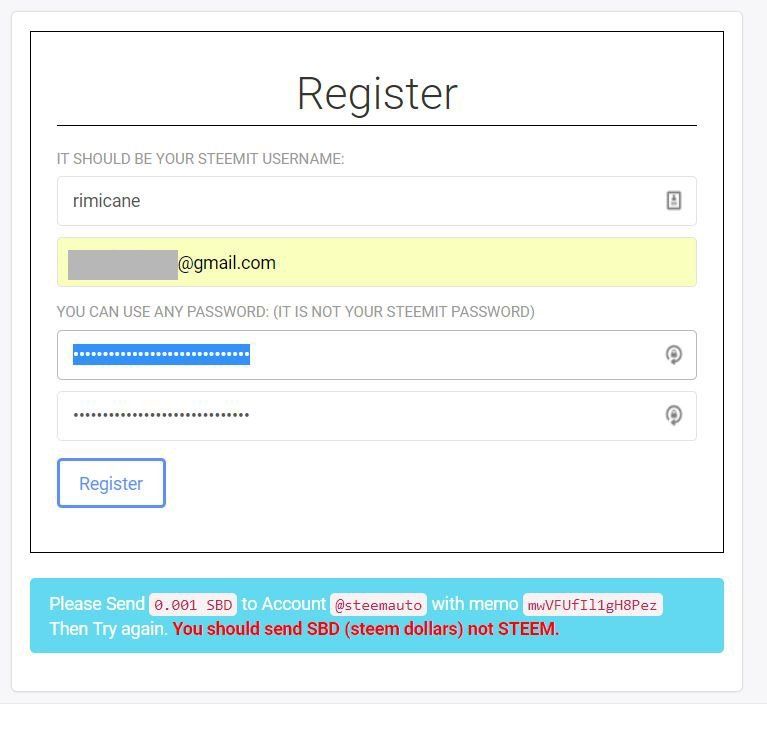 Step 3
Use Steemit wallet to send the provided memo to @steemauto. Then return to Steemauto and press Register again. This time a highlighted message should appear confirming the registration!
---
---
Step 4
Now fill in the Login side of the screen to enter the system. The following screen should appear, prompting you to authorize the Steemauto to act on your behalf. Choose one of the offered apps to do so and follow the instructions.
Step 5
Once Step 4 is complete, the following screen will appear:
Choose Curation Trail. This should open the list of curation trails.
Step 6
In the "Search for a trail:" dialog, enter "travelfeed" and click search:
The action should change the screen to the following:
Press FOLLOW to become a Trailer of @travelfeed.
Step 7 (Optional)
Press Settings to adjust the vote power and time delay:
---
---
Step 8 (Optional)
You can do the same steps, but choose "Fan base" on the left side, to automatically upvote our curation posts.
---
As an alternative to following our curation trail, you can also delegate SP to @travelfeed: 50SP 100SP 250SP 500SP
Thank you!
---
Get involved!
Last but not least, don't forget to follow @travelfeed on Steemit for your daily dose of Steemit's best travel content! If you would like to post in #travelfeed, please read the requirements
Any questions? Don't hesitate to ask for help — we are here to help!