This is the beginning of our trip to New York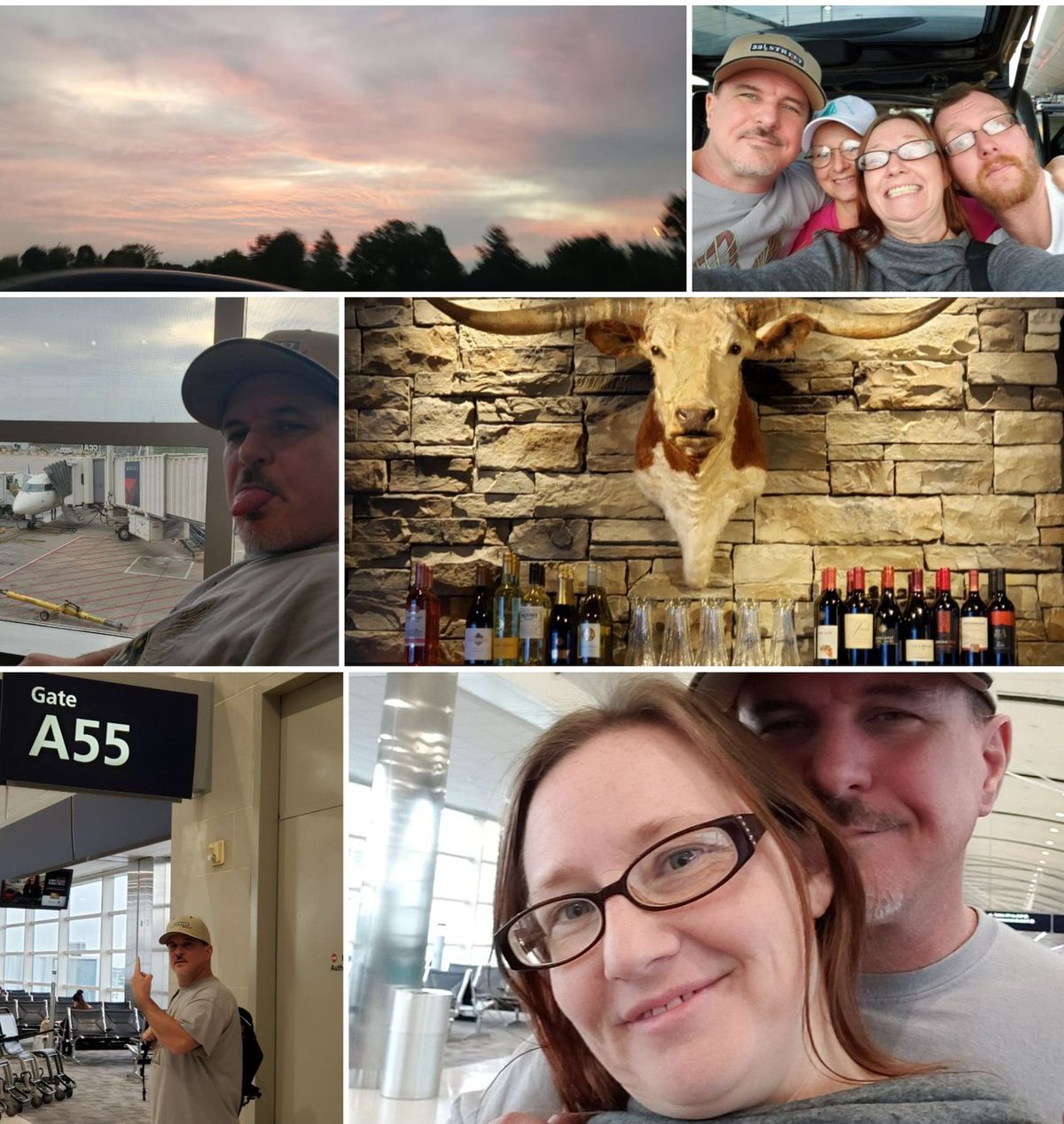 My aunt Roxann and my cousin Andrew drove my husband Daron aka @nobutsd1974 and me to the airport in Detroit Michigan. While we were waiting for our flight we ate at the Longhorn Steakhouse that was inside the airport. It was delicious. I had to have an Adult beverage before our flight because I was kind of nervous as this would have been my 2nd time on a plane. This time I'm not alone! First time I was single and a nervous wreck due to the fact I have a fear of heights.
Up Up and Away!
I felt a lot safer with my husband next to me, so I was able to take a bunch of photos. I love that being above the clouds it looks like snow. So darn cool! It's quite peaceful and beautiful way up in the air!
New York City, New York!!
Day 1:
The artwork is just beautiful. Absolutely breathtaking! The last photo is this college is the New Tower.
Twin Towers No More!
Where the Twin Towers used to stand are now Memorial Wells with the names of every person that lost their lives during 9/11. It is a very sad and emotional but very beautiful place all at the same time!
Castle Clinton National Monument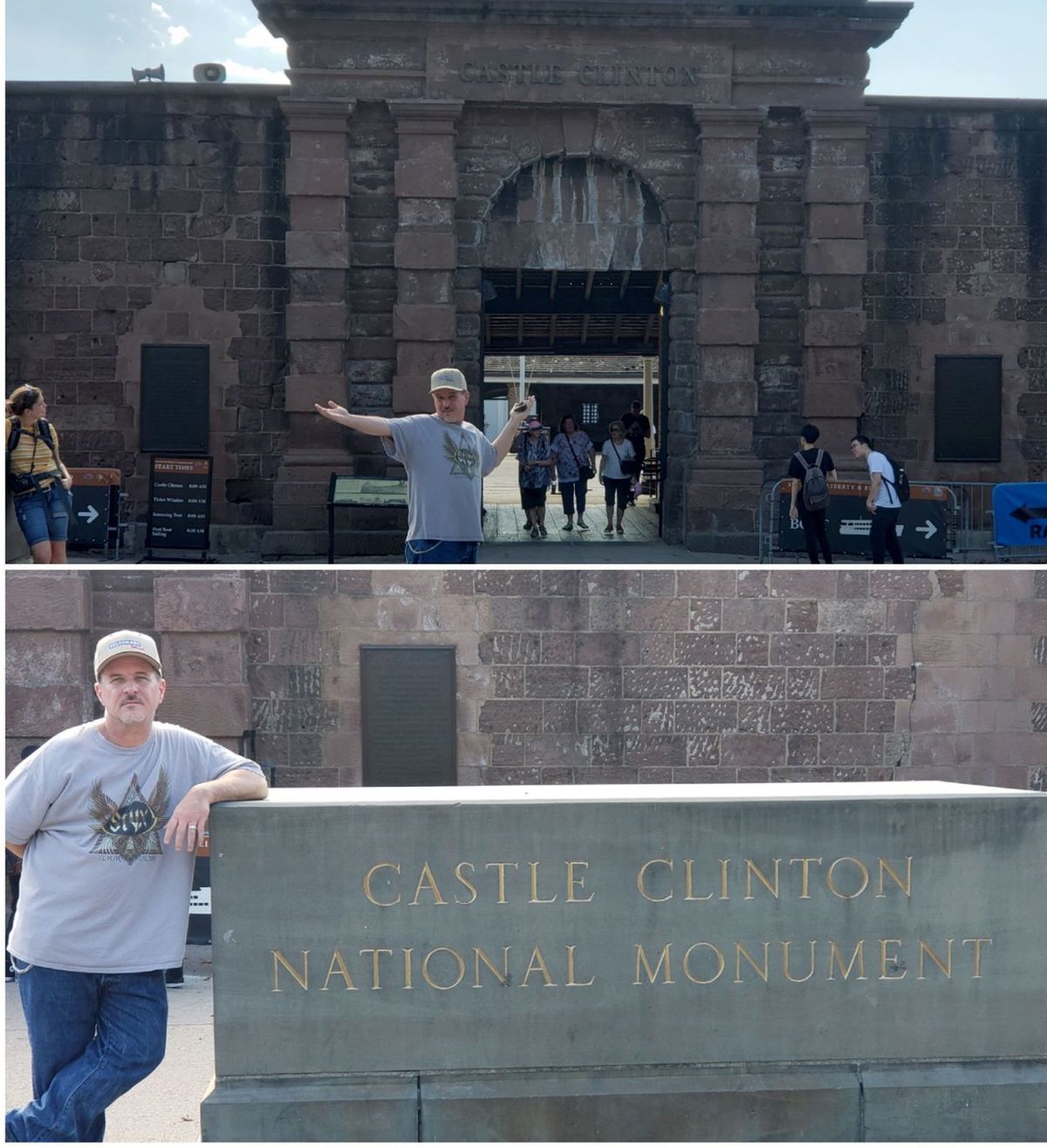 I had to get some photos of my handsome husband next to some cool stuff.
Running the streets of New York City for more sightseeing...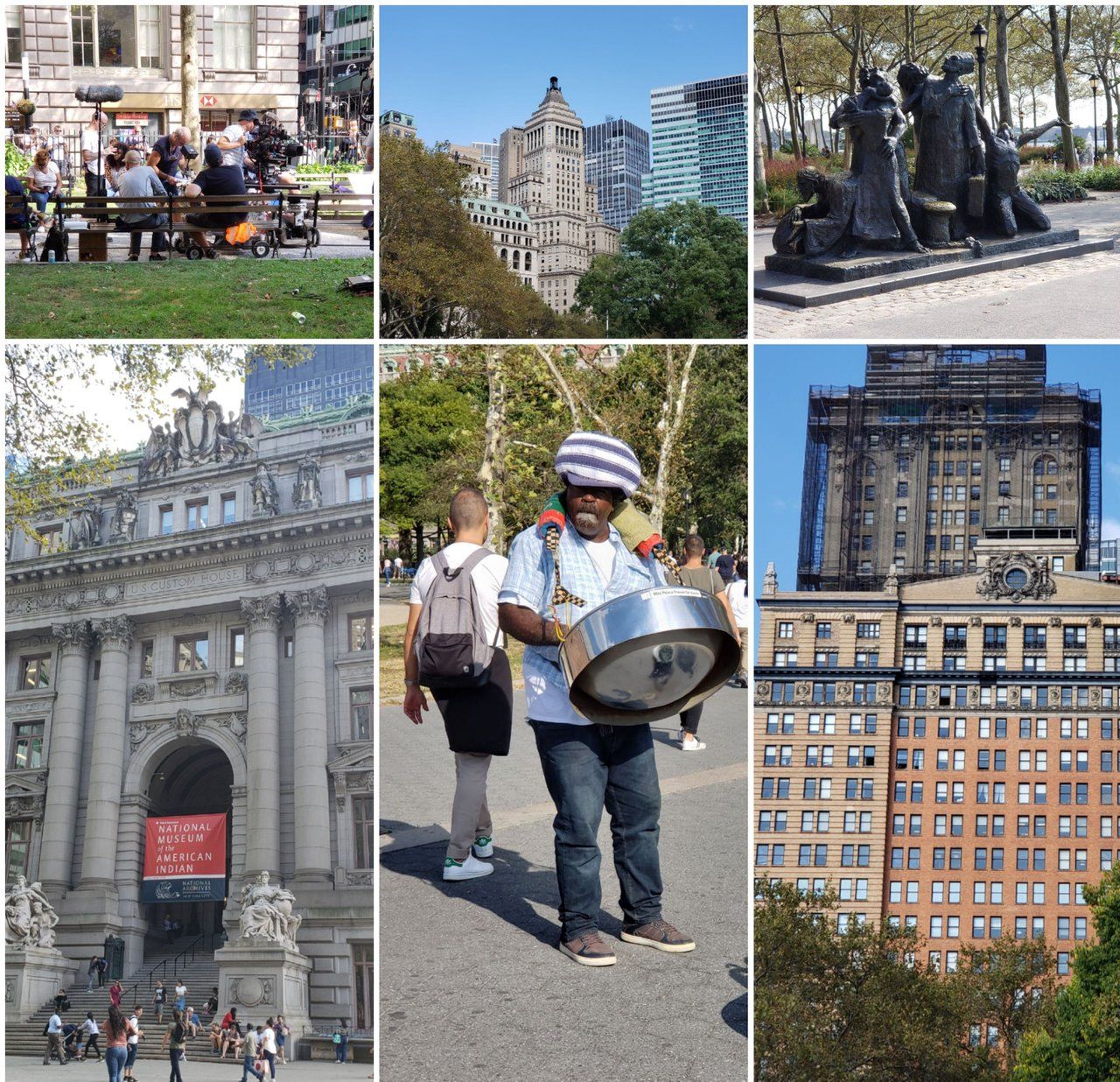 The first photo in this college is a film being recorded, not sure what but I thought that was super cool. Then the man playing, I'm not sure what that thing was but it sounded wonderful, Such amazing talent!
What a beautiful day.
Day 2: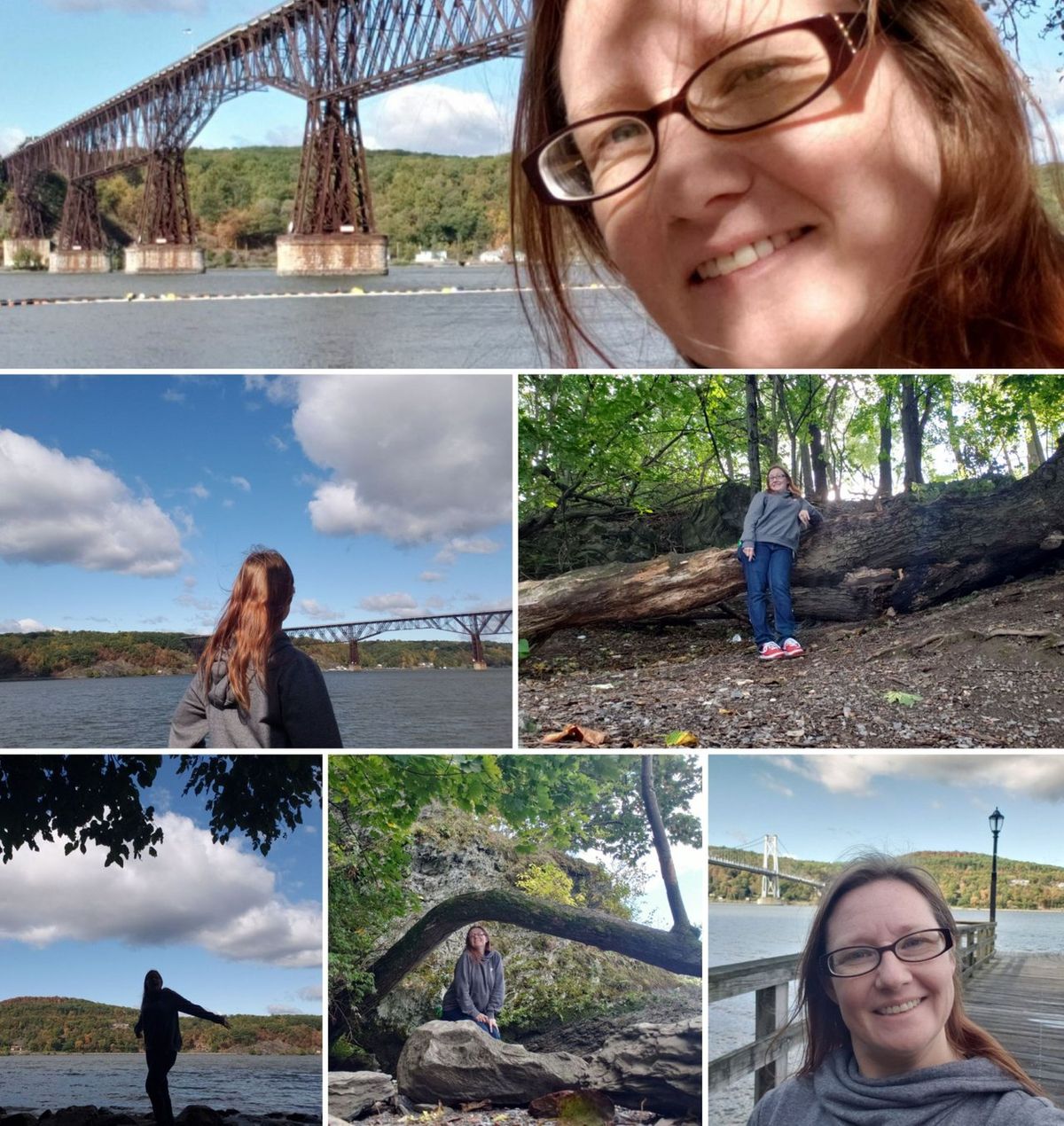 It was a beautiful day for a walk and a photoshoot with the Hudson River in the background!
Franklin D Roosevelt
Day 3:
To be able to say I have been to the home of our 32nd President of the United States of America, Is one of the coolest things I have ever done in my entire life. In the photos below are actual cut-outs of the Berlin Wall. So cool! I couldn't believe my eyes when I saw this.
Rest in piece Mr. and Mrs. Franklin D Roosevelt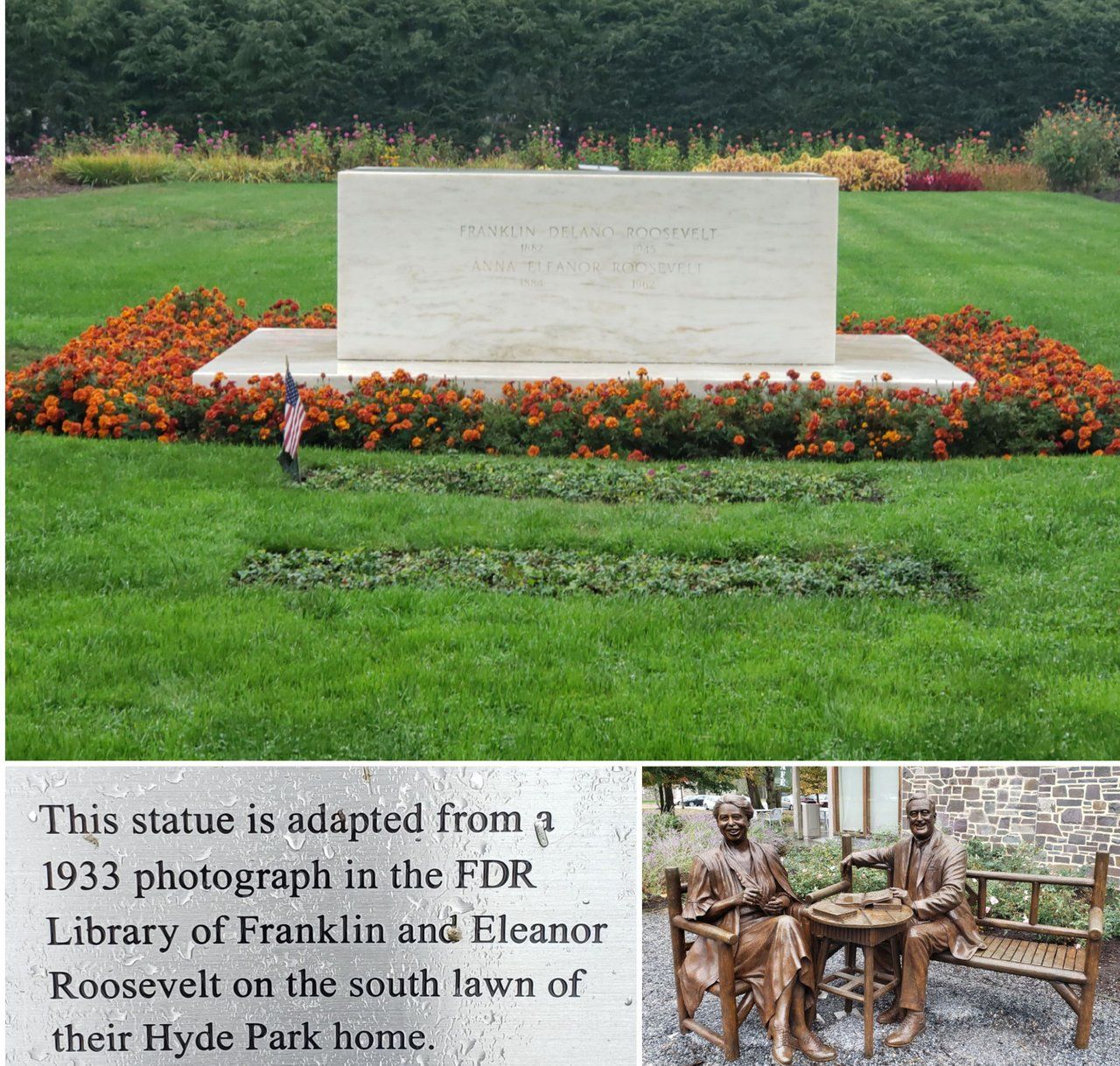 Locust Grove
Day 4: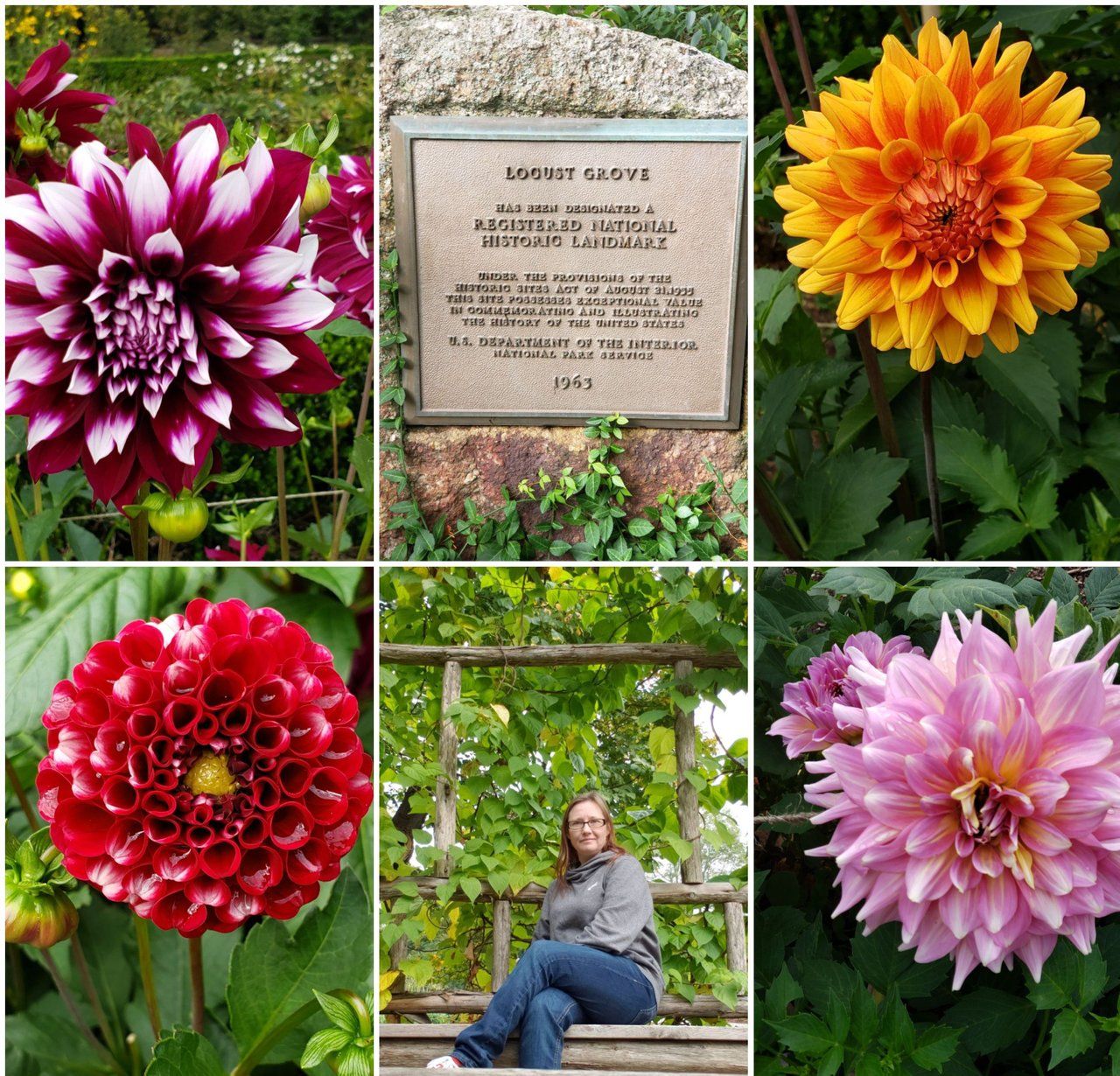 I could have stayed here forever, It was just beautiful. This is the Flower Garden on the property of the man who invented the Telegraph.
Home of Samuel F. B. Morse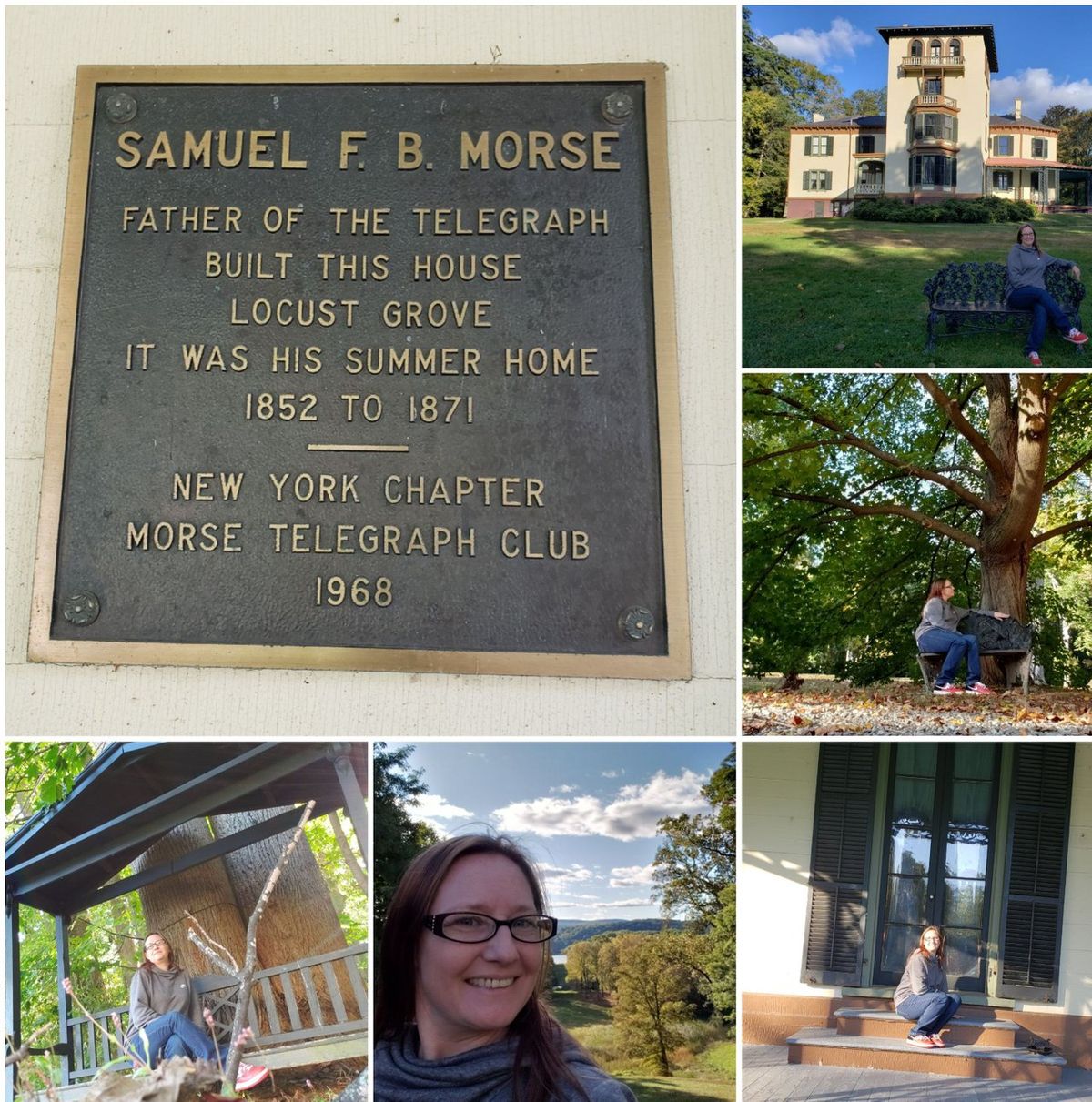 I got to take a tour of this gorgeous home. I wasn't able to take any photos of the inside of the house because there are so many valuables, and they just didn't allow it. Oh man, it was stunning inside!
Walking the Hudson River
Day 5:
My husband, myself, and Patrick getting ready to take the 2.5-mile walk across the Hudson River. Patrick is a former coworker of ours. I probably should have mentioned this in the beginning...
My husband was an (audiovisual tech, classroom, and event support) and Patrick was (audiovisual system support) for Lansing Community College (LCC). I worked in the Grand Avenue Market (GAM), in the catering department at LCC.
Anyway, my husband Daron aka @nobutsd1974, and Partick were asked by LCC if they would go to New York and go to some meetings or something. Of course, they said Yes!! Who wouldn't?? And it's paid for... Bonus!!
My husband and I had just recently gotten married and his boss said I could go with him. LCC paid for him and Patrick but my flight wasn't paid for. So we had to pay for my way there and back, which was cool. I wasn't mad at that. We paid my way so I could go too! I'm so glad I was able to go!
Since I was able to go on this amazing trip with my husband I look at it as "Our Honeymoon"
Oliver Hazard Payne Mansion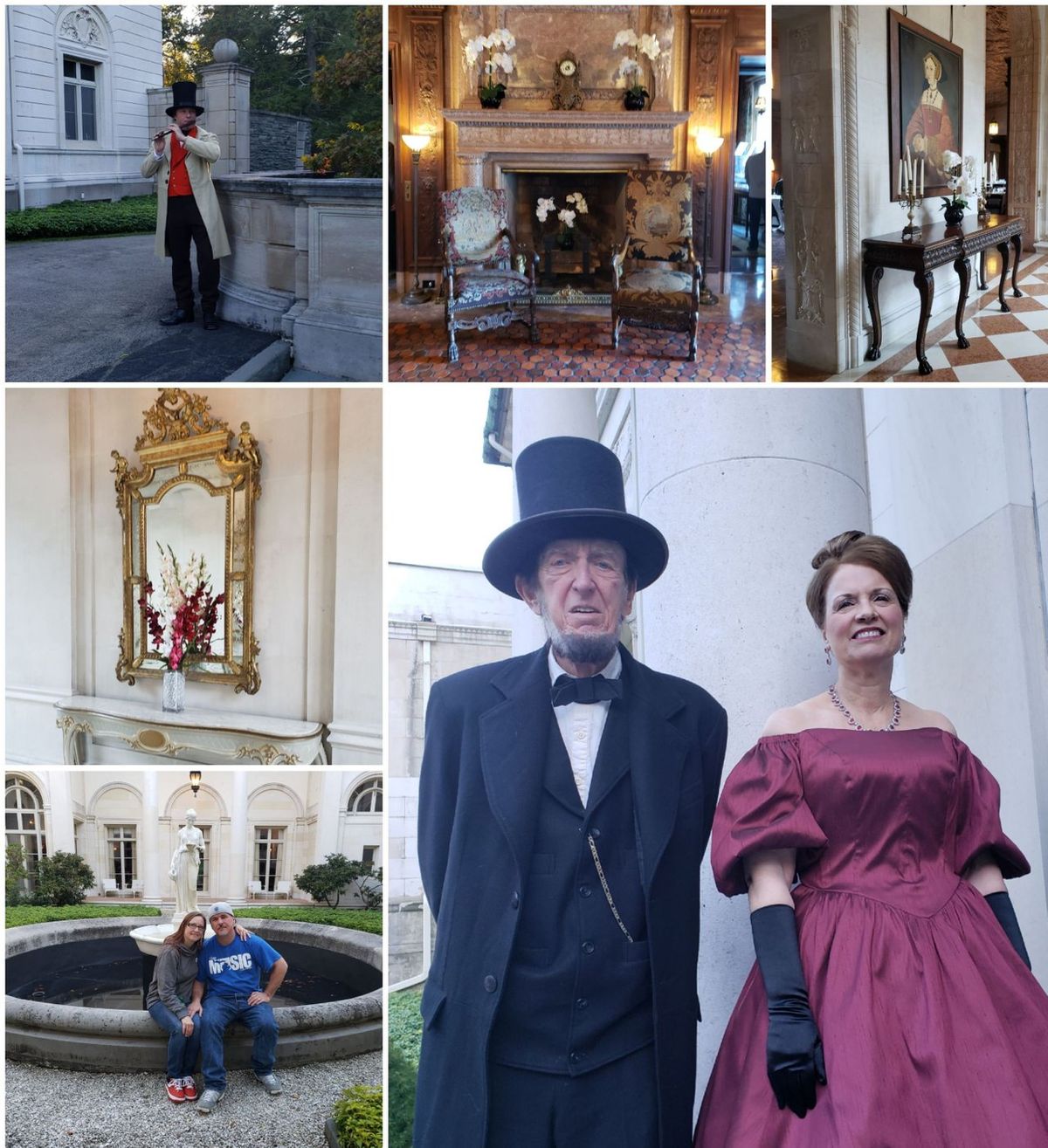 Here we got to see Civil War, reenactment actors at the Payne Mansion. We got to meet Abraham Lincoln our 16th President of the United States, his wife Mary Lincoln, Ulysses S. Grant, and his wife Julia Boggs Grant.
My husband got to shoot a Civil War Cannon! He was super stoked about that!
Ulysses S. Grant, and his wife Julia Boggs Grant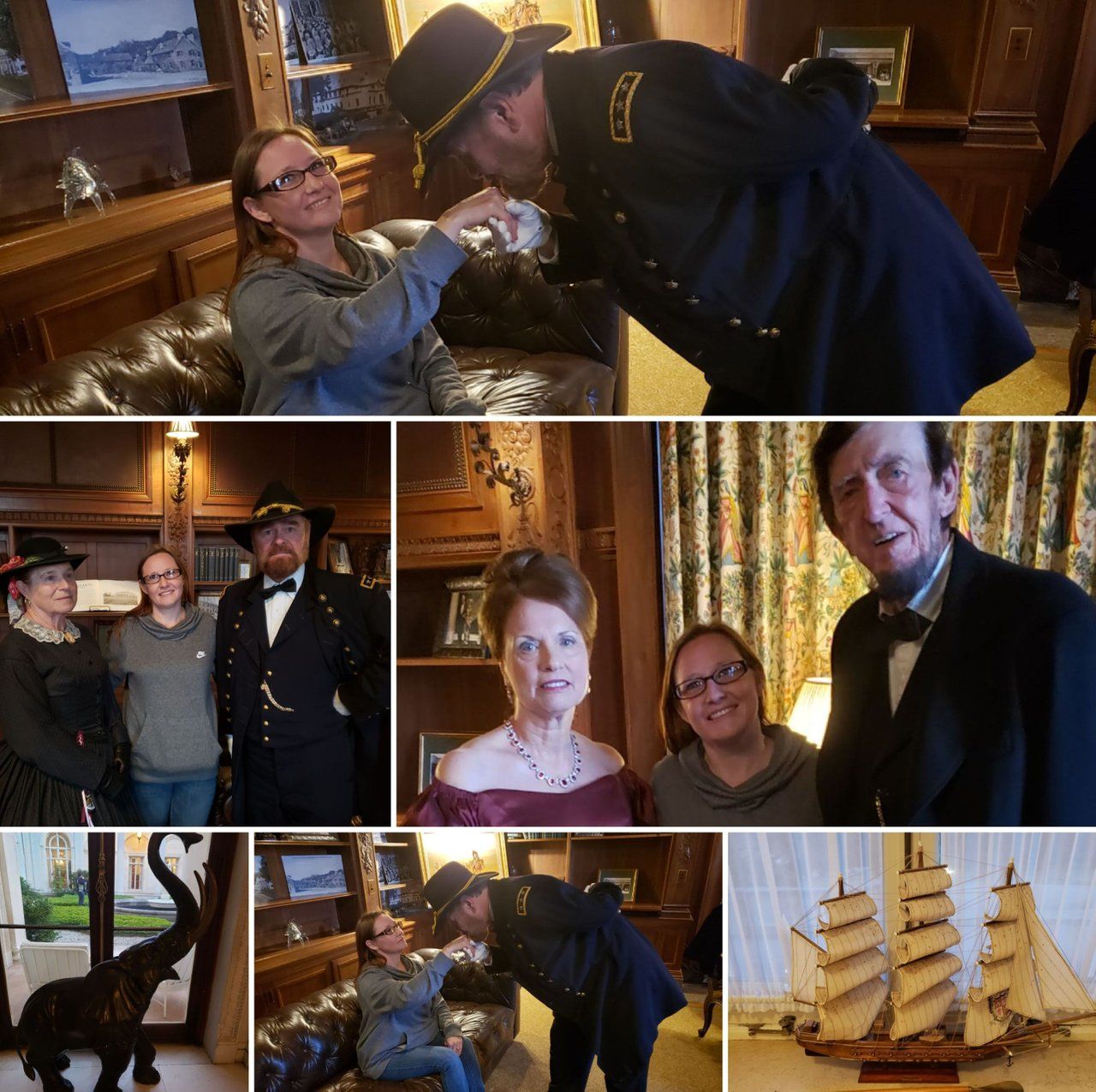 Ulysses showed me how they properly kissed a woman for the first time back in the 1800s.
Dinner Time!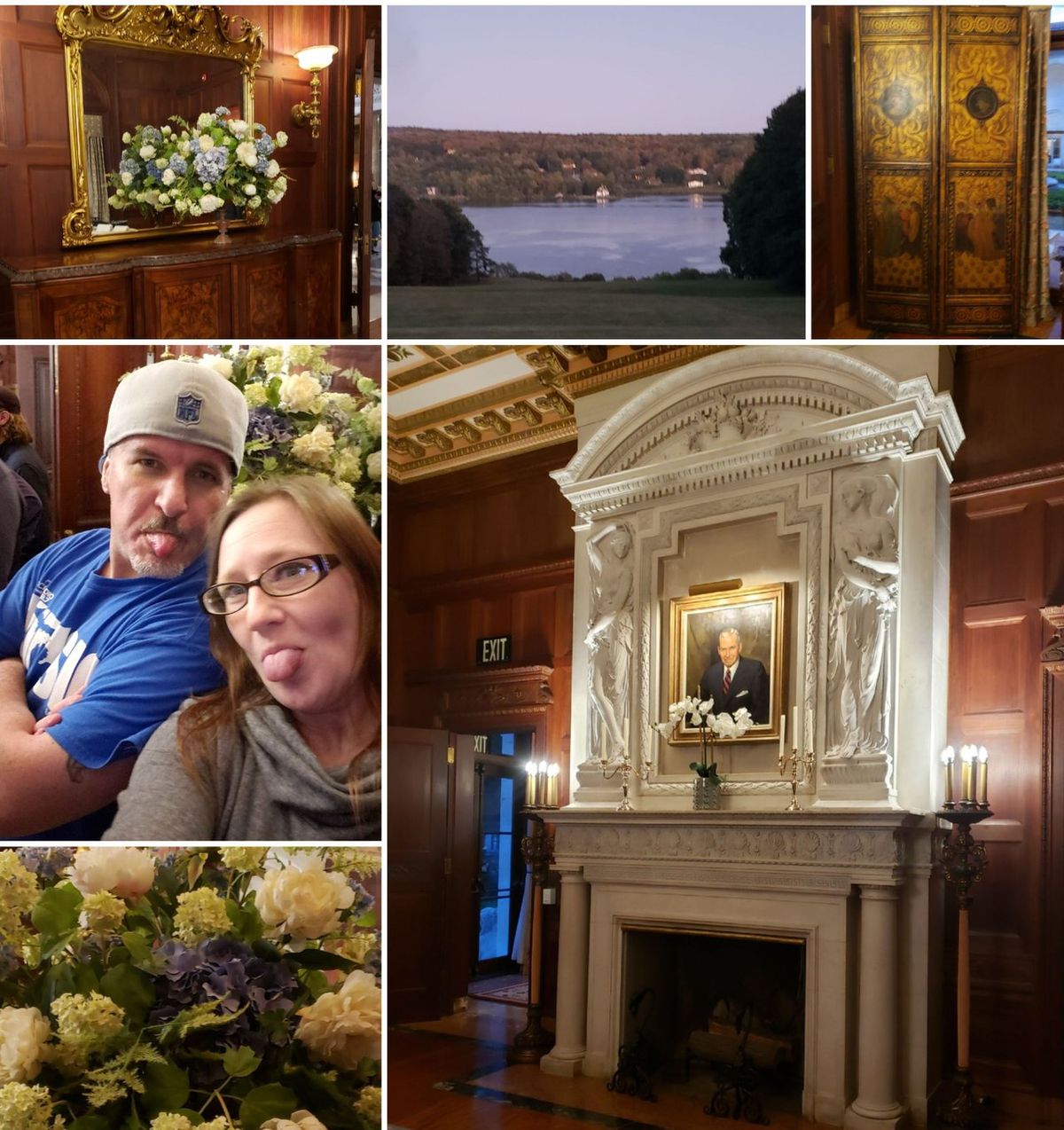 Dinner was amazing, First and foremost we got to eat in a Mansion with Civil War Actors! How cool is that? Not something I normally do, or ever!
Our time in New York is almost over...
Day 6:
I wanted to go to the mall before leaving New York to get a sweatshirt. I searched everywhere for something that had New York on it that I liked because I bought a new pair of shoes before we left for this trip and I wanted to get something to match. Well on the last day of our trip on our way to the airport we stopped at the mall. Still couldn't find anything that went with my shoes. So I had to have this sweatshirt made. What a pain in the butt that was, but I love it and it matches my shoes, Yay!!!
Good Bye New York...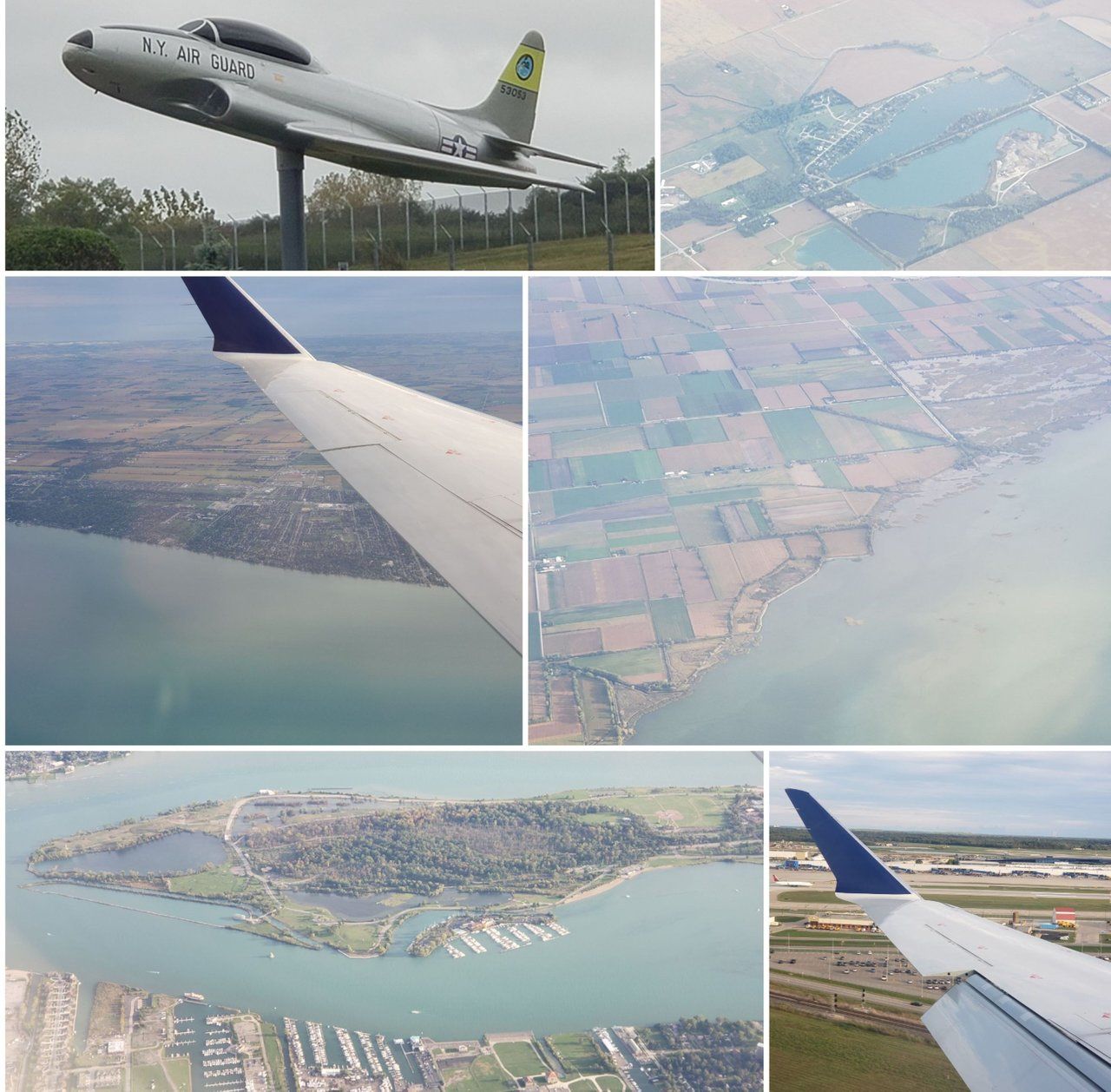 We made it home safe and sound. I hope you enjoyed our trip with us. Safe travels to all.
The End.