Here I was last night somewhere in the industrial area of Gateshead, Newcastle. I took a walk in the cold night for a night shift. The temperature was as low as 6 degree Celsius.
It was peaceful and quiet. I could safe I felt safe walking down the streets alone.
But then I came across a path similar to what I had seen in movies.
interesting...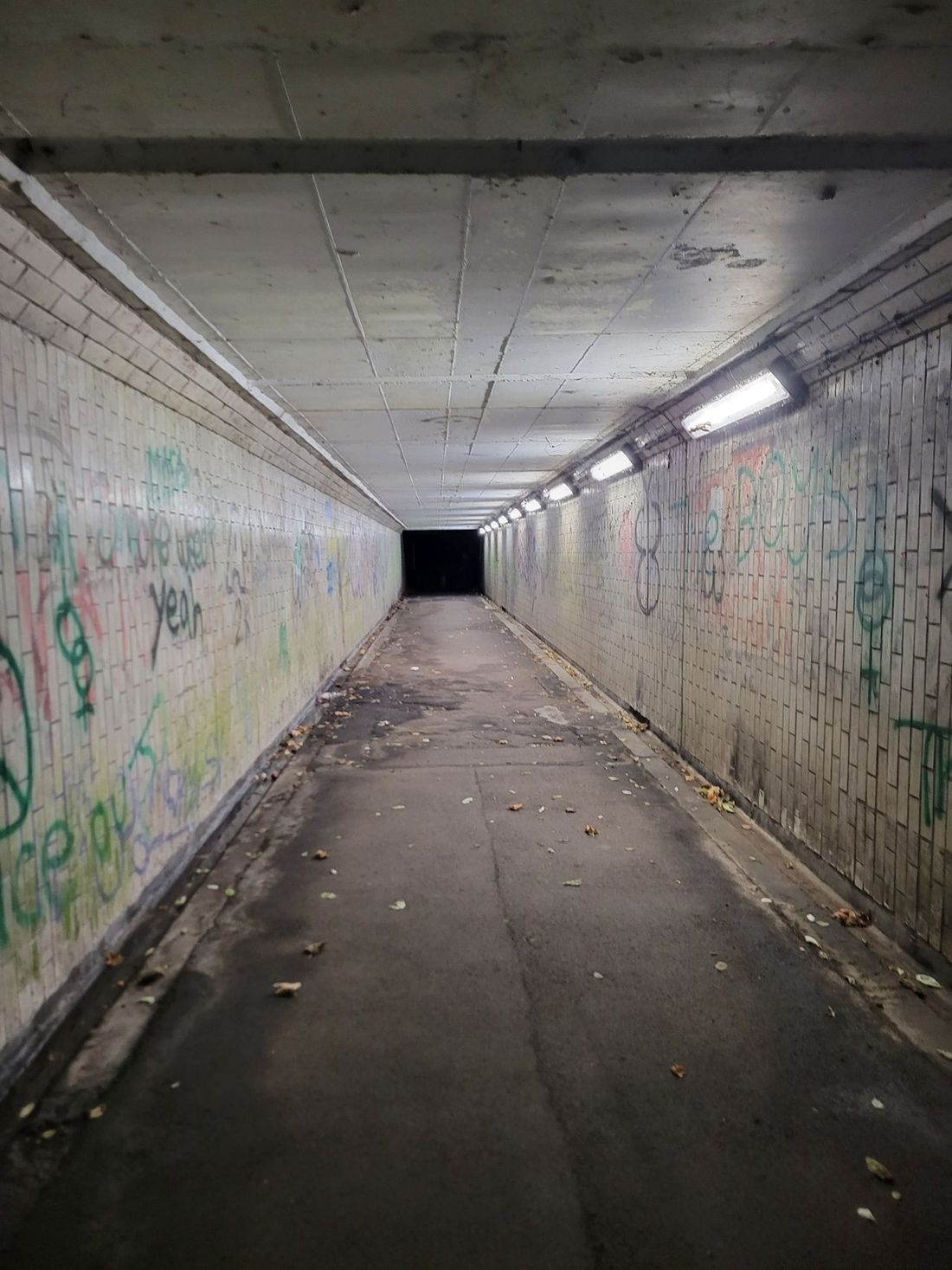 The graffiti on the wall made it more intentionally and grim. It was the perfect texture for the night. Also perfect for photo.
First when I approached this path I believed was created for cycling and pedestrians. I thought of the many moves with these scene and what happened. Nothing good ever came from it lol.
Now I hit the road to continue my walk. The scenery was as though I was reading a story book.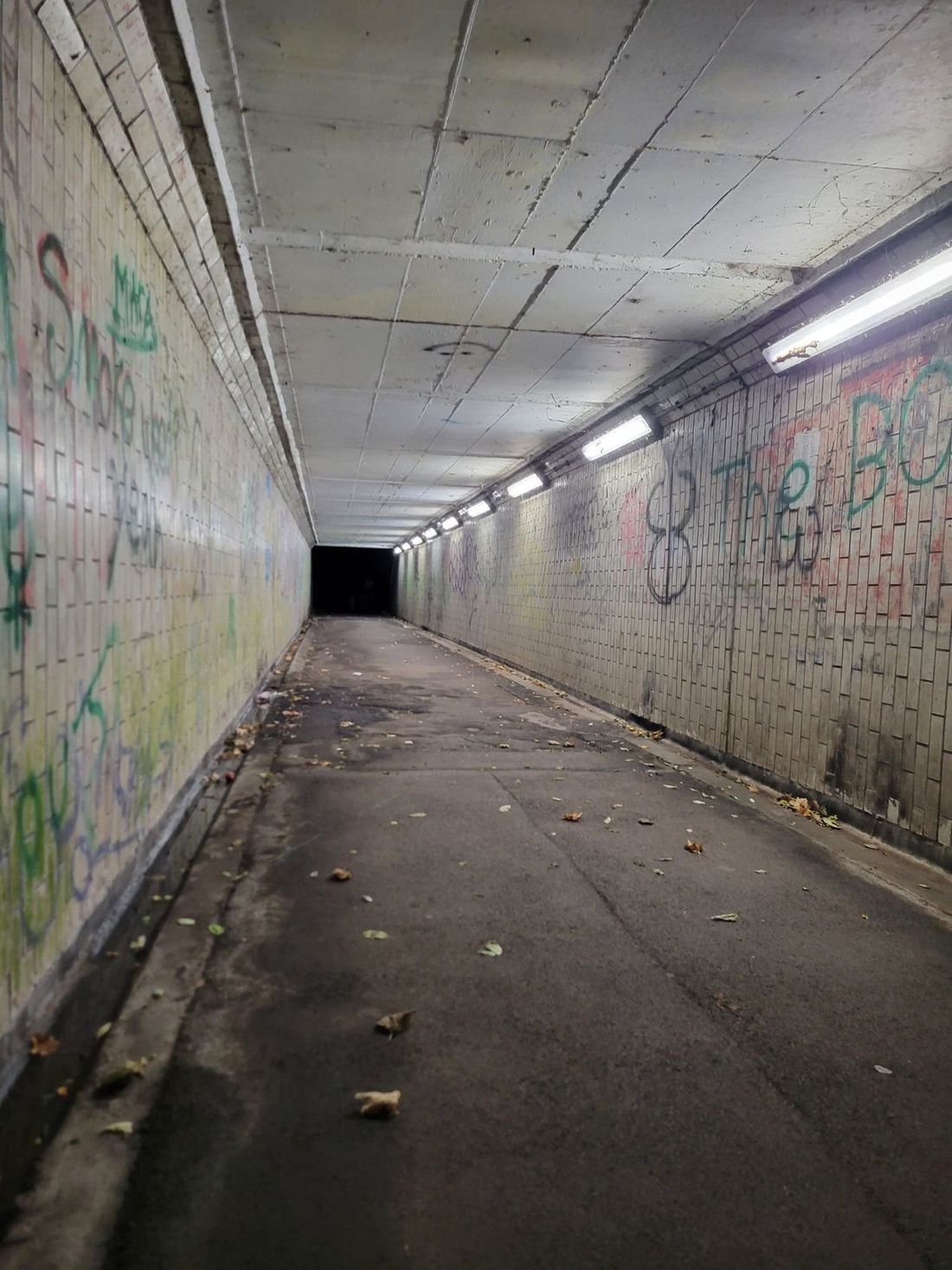 They say there is light at the end of the tunnel, but it sure looks dark. In reality, it is clear on the other side. Pictures can sometimes be deceiving.
I guess these are the perks of living in a safer environment.
As I mentioned, it is an industrial location so there were trucks by the side of the road but low activities.
I barely saw a security personnel in this neighbourhood. That was surprising to me. No neighbourhood watch or anything of such.
incredible...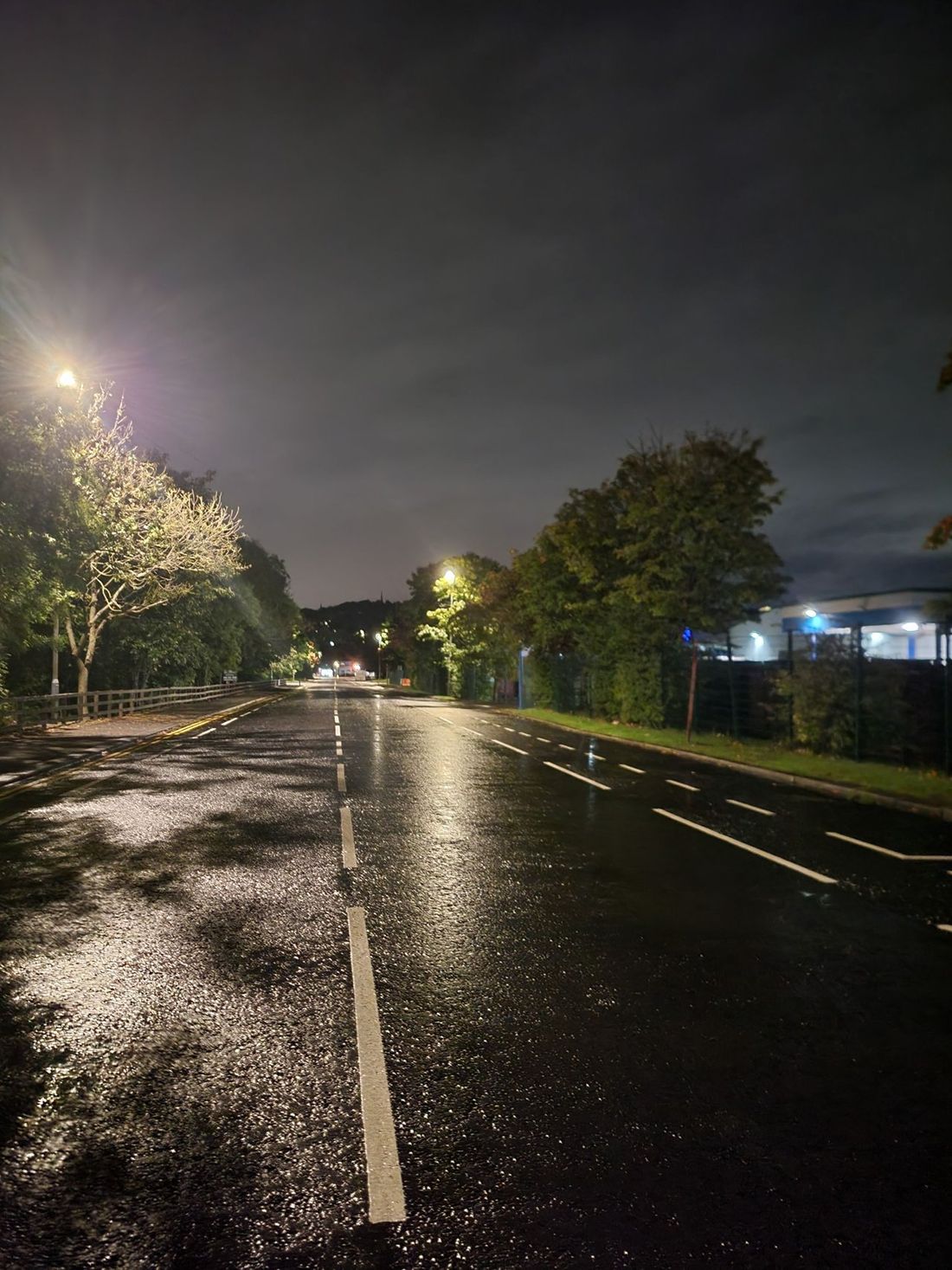 It was about a 20 minutes walk but it took longer because I had to take some photos of this memorable lonely walk.
Even at night, the scenery is green.
Just a shadow of me in front of a facility. I must saw walking in a b beautiful environment can be therapeutic.
It is artificial light, , meets moonlight and meets my camera
Samsung s21...
I was inspired by all I saw.
I thought about how journey as humans and the road we've taken to get to where we are.
I thought about the journey so far and all I can say is I am grateful.
Since I've been here, I have been taking a lot of walks. I hope to share some more, but until next time.
Stay safe.