I've just finished a four night stay in Rome at the HT6 Boutique Hotel in Rome with my two kids and my parents. I found this hotel on Hotels.com and reserved the rooms without a cancelation penalty.
The hotel has around 30 rooms and is located in the heart of Rome's Jewish Quarter and right next to the impressive Rome Synagogue. The hotel is about 100m from a security barrier so technically taxis can't drive right up to the door. On arrival in a big minibus for 6 people, the Italian Military Police (Carabinieri) allowed us to drive right up to the door. When we left, the bell boys carried our luggage out for us.
We booked two family rooms which are unusual rooms being split level: downstairs is a bathroom with a shower (and Turkish bath style steamer); upstairs is the master bed with an ensuite toilet. The hotel had set up two beds downstairs for the kids, or a single sofa for the room without kids. These were a little cramped, storage space (which is all downstairs) is limited. They had included a display of sweets and two complimentary teddy bears for my kids.
As you walk up the stairs to the master bedroom, the large window looks out on the restaurants and street below: this has no traffic because the area is pedestrianised and guarded by armed police. I don't know how long it has been this way but there was a very significant terrorist attack against the Synagogue next door in 1982 which murdered a 2 year old child and wounded 34 others. This bedroom was excellent with enough space around the bed, the lack of any significant storage upstairs is something of an issue. A complimentary bottle of water was on the table upstairs.
Looking online at TripAdvisor and other sites, the rooms are all somewhat unique and have different features including hot tubs. Our rooms were sufficient for us.
The lobby and hallways were also elegant and eclectic. The first thing that greats you as you climb the rather steep steps up to the lobby is a display of enticing sweets in glass jars. Watch your kids! We made considerable use of the staff for asking questions and booking activities. Their advice and help was excellent and recommended. Even before we arrived, on the day of travel, I emailed the hotel for an airport transfer recommendation. Within 30 minutes we'd organised a large taxi for €90 which took all 6 of us and luggage: he was waiting with a named sign.
Breakfast was included in the rate (and seems to be for everyone) and was held in the lobby/bar area. This included various pastries and bread, musli, cereals, fruits, fine cheeses, smoked salmon, scrambled eggs, bacon and sausages. The staff would bring tea and very good coffee and cappuccino as you'd expect in Italy. They could also rustle up an excellent cold chocolate drink for my kids.
Some of the items at breakfast (like the smoked salmon) are labelled as Kosher though, obviously, the hotel itself isn't kosher. We noticed some guests were brought a completely kosher breakfast in disposable trays, presumable sourced from one of the kosher restaurants below the hotel. I didn't check whether this came at extra cost.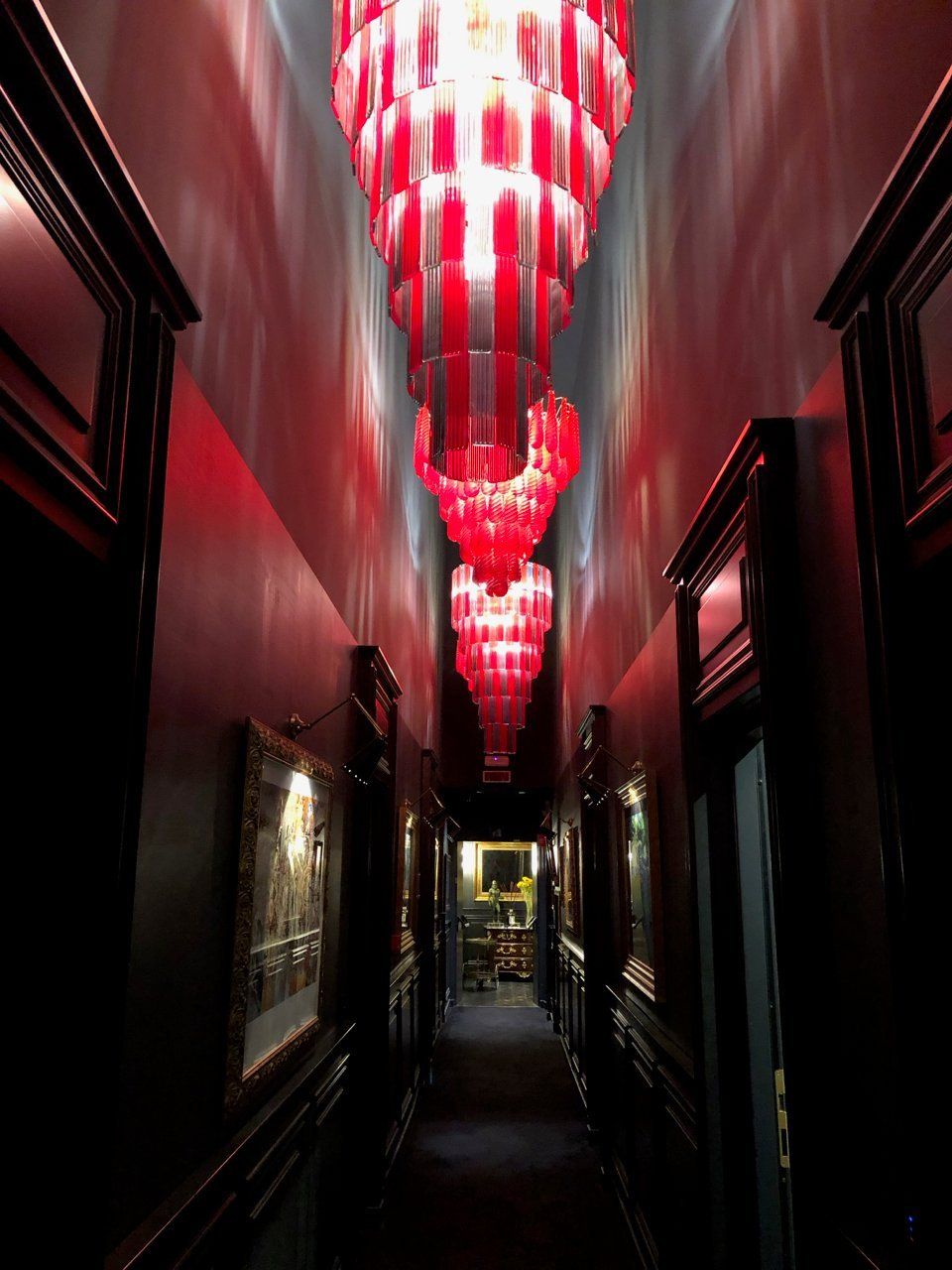 As to the location: excellent. Easily within walking distance of the major sites of Rome. Kosher (milk and meat) restaurants right out side and a couple of non-Kosher ones too. Right across the nearby Tiber river is the Trastevere district which is brimming with places to eat too. Had I not been with two older people and young kids in the heat of August we would have probably walked everywhere but we did resort to a few taxis. Again the hotel had no trouble calling a 6 seat taxi very quickly (which we had to walk to at the pedestrian area perimeter.
Final verdict: if you can find a room within your budget at this hotel, it is to be thoroughly recommended. It isn't a big box hotel but everything they do here is done well.