1. What is Unsplash?
Unsplash is a renowned platform offering a vast directory of entirely free, high-resolution photographs shared by a generous community of photographers from around the world.
2. Using Unsplash in the TravelFeed Editor
While drafting your post in the TravelFeed editor, click on + or press the Tab key on a new line to add a new block.
From the available options, select "Unsplash Image".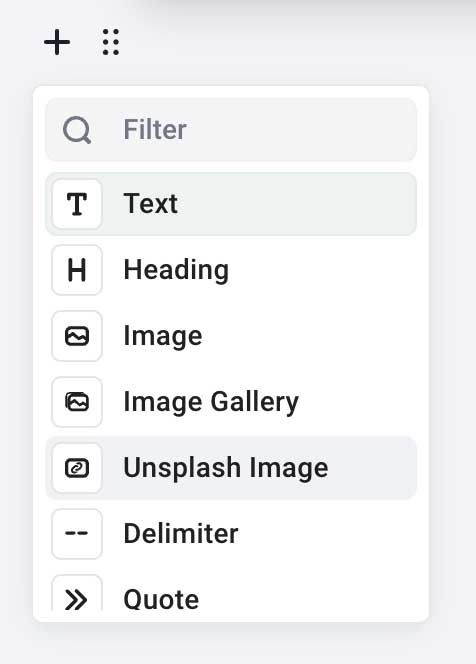 Start typing your search query. You can then search and browse through the extensive Unsplash catalog to find the ideal image for your post. - Once you've selected an image click it, it will be automatically inserted into your post.

You can also open the tab "Image from Link" and insert the link to an image from anywhere on the web and click "Embed Image" - just make sure you are not violating any copyright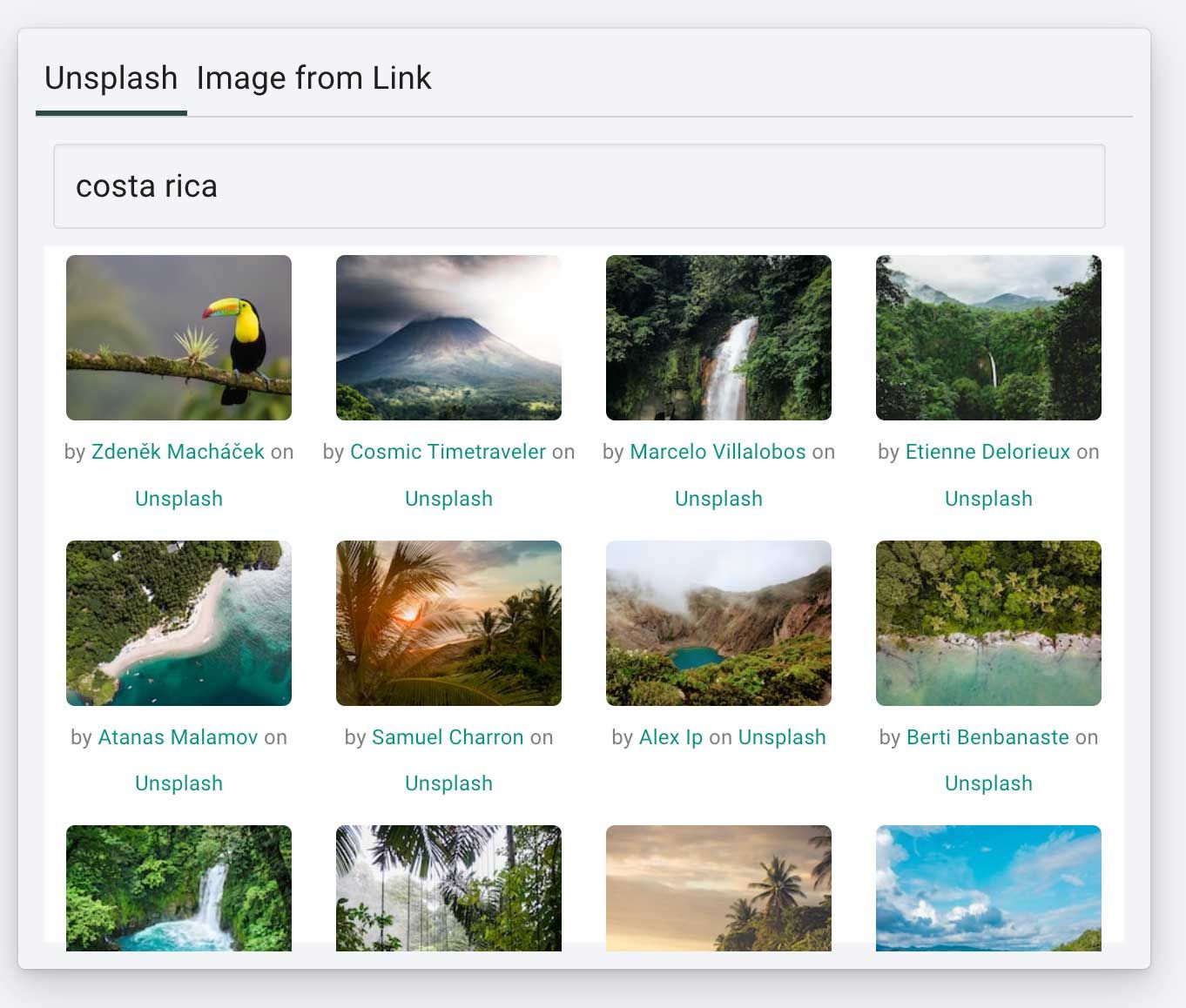 3. Captions & Attribution
TravelFeed will automatically add a small image caption with attribution to the photographer when you use an image from Unsplash. While this attribution is optional, it's a kind gesture to acknowledge the photographer's contribution.
While Unsplash offers a vast array of stunning images, always remember that personalized travel photos capture the essence of your unique experiences. They should always be your first choice. However, when in need, Unsplash is here to enhance your posts and make them even more visually appealing.