SteemFest⁴ was concluded at a posh presidential suite at the Prince Palace but it did not end here for the TravelFeed team. We are at a point where our platform is widely used by travelers on Steem, but in order for us to grow, we need to onboard travelers to TravelFeed who are not familiar with Steem, blockchain or cryptocurrencies. With EasySignUp, EasyLogIn and the EasyEditor, we have made TravelFeed easily accessible for users from a non-technical background and know that TravelFeed is the platform that travelers have been waiting for - we only have to get the word out.
In order to reach many travelers personally, we lined up several meetups from Bangkok to Chiang Mai. We must say it was a success and we have onboarded several travelers who are now actively using TravelFeed and spreading the word - in fact, we keep running into @captainxcaptain who joined TravelFeed on our first Chiang Mai round-up and whenever we do, he is telling another traveler about TravelFeed!
---
1st Meetup in Bangkok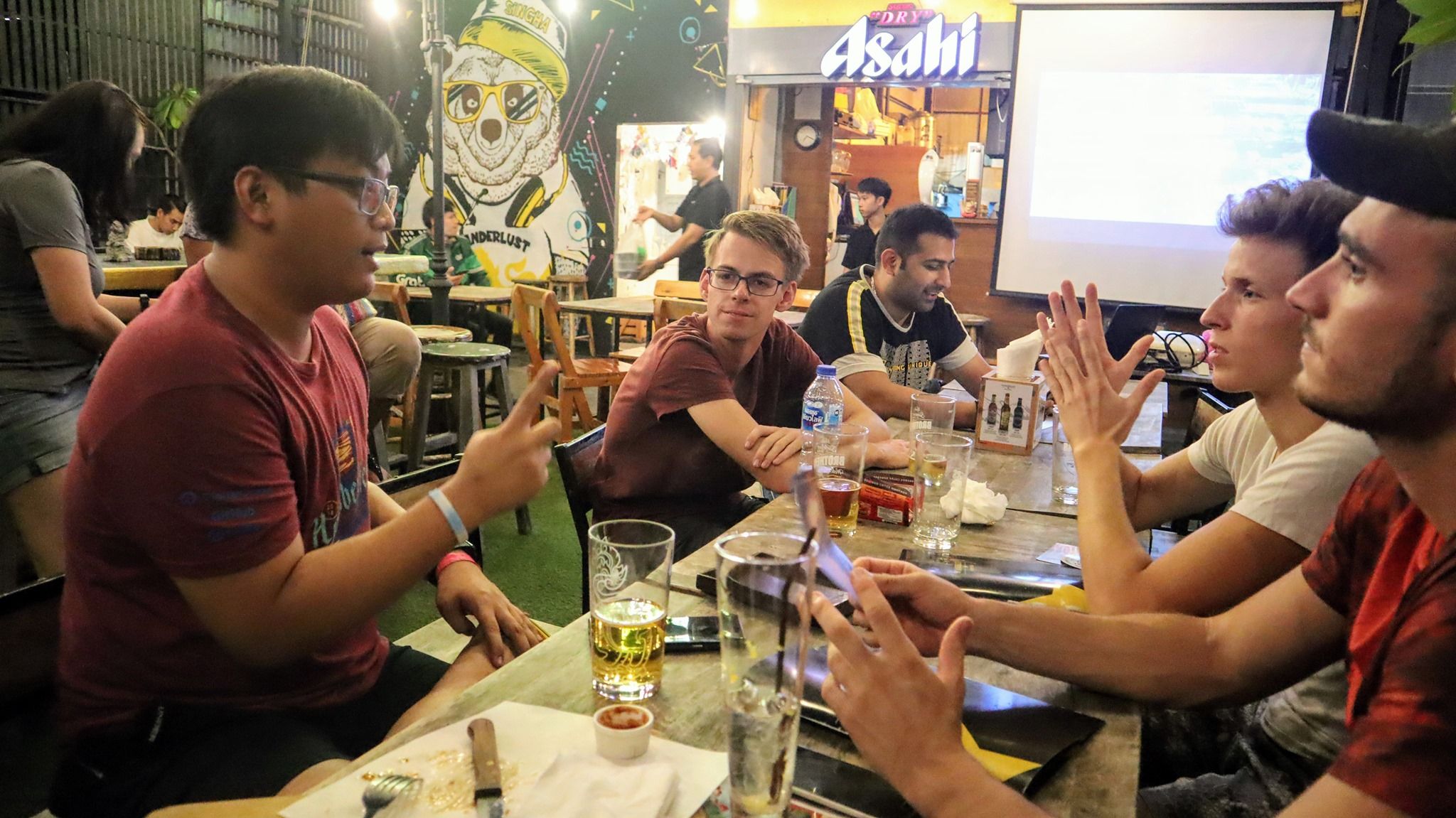 The first meetup at the Wanderlust Roof Bar in Bangkok seemed like a SteemFest afterparty where a majority of attendees are existing Steemians and TravelFeed users. Thanks to: @rayshiuimages @elizacheng @fitinfun @littlenewthings @khimgoh @waybeyondpadthai @vaelriey @kaerpediem and @superoo7 for joining! We also had several travelers joining us who had found our meetup on Couchsurfing.
At the day of the meetup the Loy Krathong festival was happening, so after the talk we booked a van for all attendees to get us to the Golden Mount. There was a big crowd, and we lost each other but then manage to find each other again at the food market.
@rayshiuimages published a post about the meetup, a great read that you can find here.
---
2nd Meetup in Chiang Mai
We flew from Bangkok to the digital nomad hub, Chiang Mai. Over local craft beer, the first meetup at Namton's House Bar saw a mixed group of attendees, so we did our best to be least technical as possible.
And the meetup isn't complete if there are no Steemians. We thank the support of @gooddream @artemislives and @waybeyondpadthai! The latter two published two excellent posts about the meetup, you can check them here and here.
---
3rd Meetup at Digital Nomad Coffee Club
For the third meetup, we were invited to speak at the Digital Nomad Coffee Club, a weekly gathering of digital nomads. This was by far the meetup with the most number of attendees. Most participants are also familiar with cryptocurrencies and blockchain, hence, the approach here was more technical. Questions raised from the guests were also technical.
After the presentation and group discussion, we went out for dinner with our new friends and finished the day at the CNX Digital Nomad Social gathering. This place is indeed a networking hotspot!
---
Post Meetup
We're all about travel so it wouldn't be complete if we didn't go out to see nature. This time, @gooddream @waybeyondpadthai @helgalubevi @livinguktaiwan along with her husband and some of our attendees from the previous meetups met up again for a relaxing lunch by the lake. @waybeyondpadthai wrote a detailed report about that day that you can find here.
---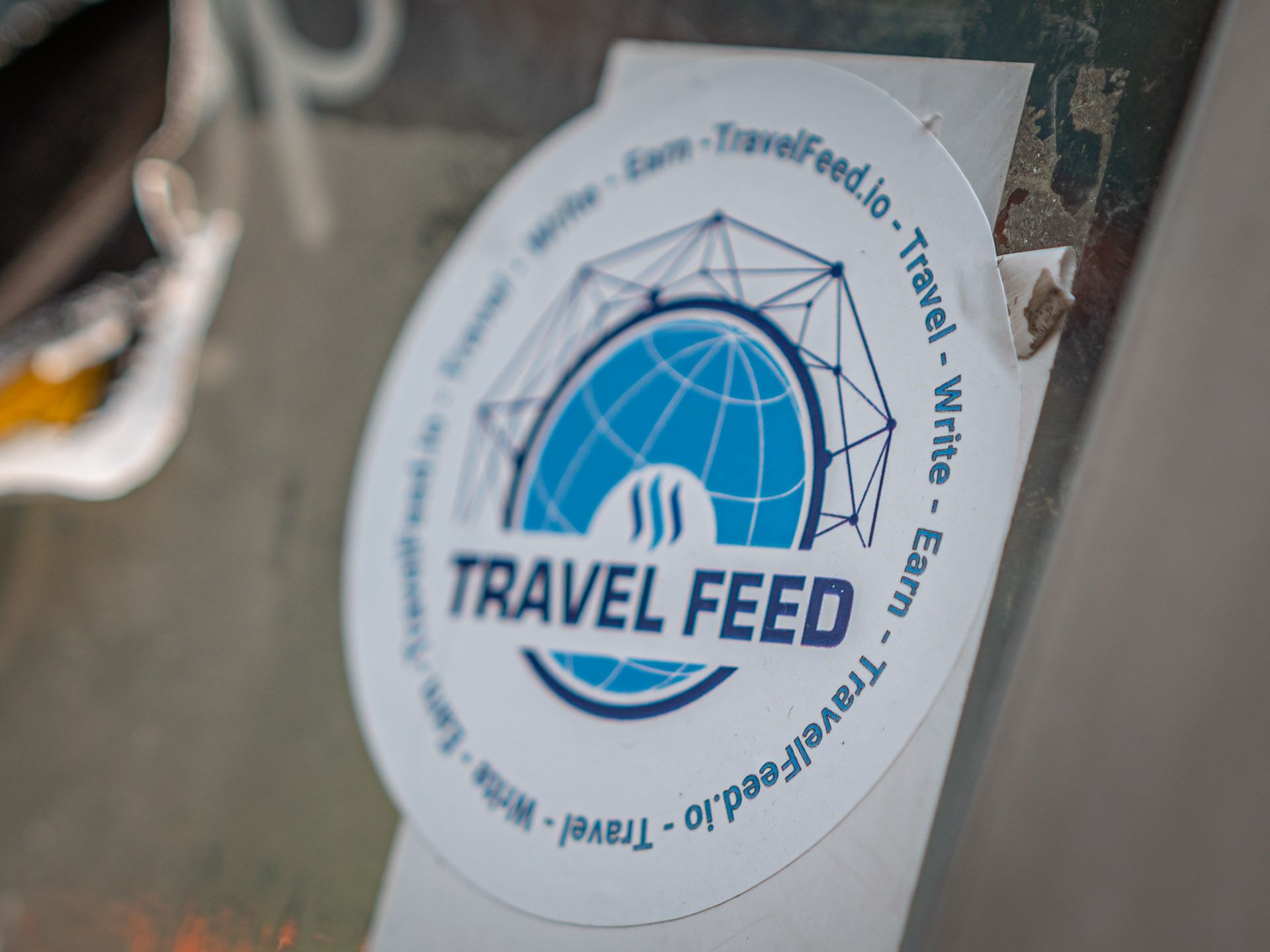 Have you seen TravelFeed?
Apart from our meetups, we have distributed our promo materials all over Thailand. Whether you are taking a stroll through Khao San Road, waiting at a traffic light in Chiang Mai or checking into a hostel, watch out for our stickers and free postcards! Thanks to all the Steemians who helped us with distributing postcards and stickers all over Thailand!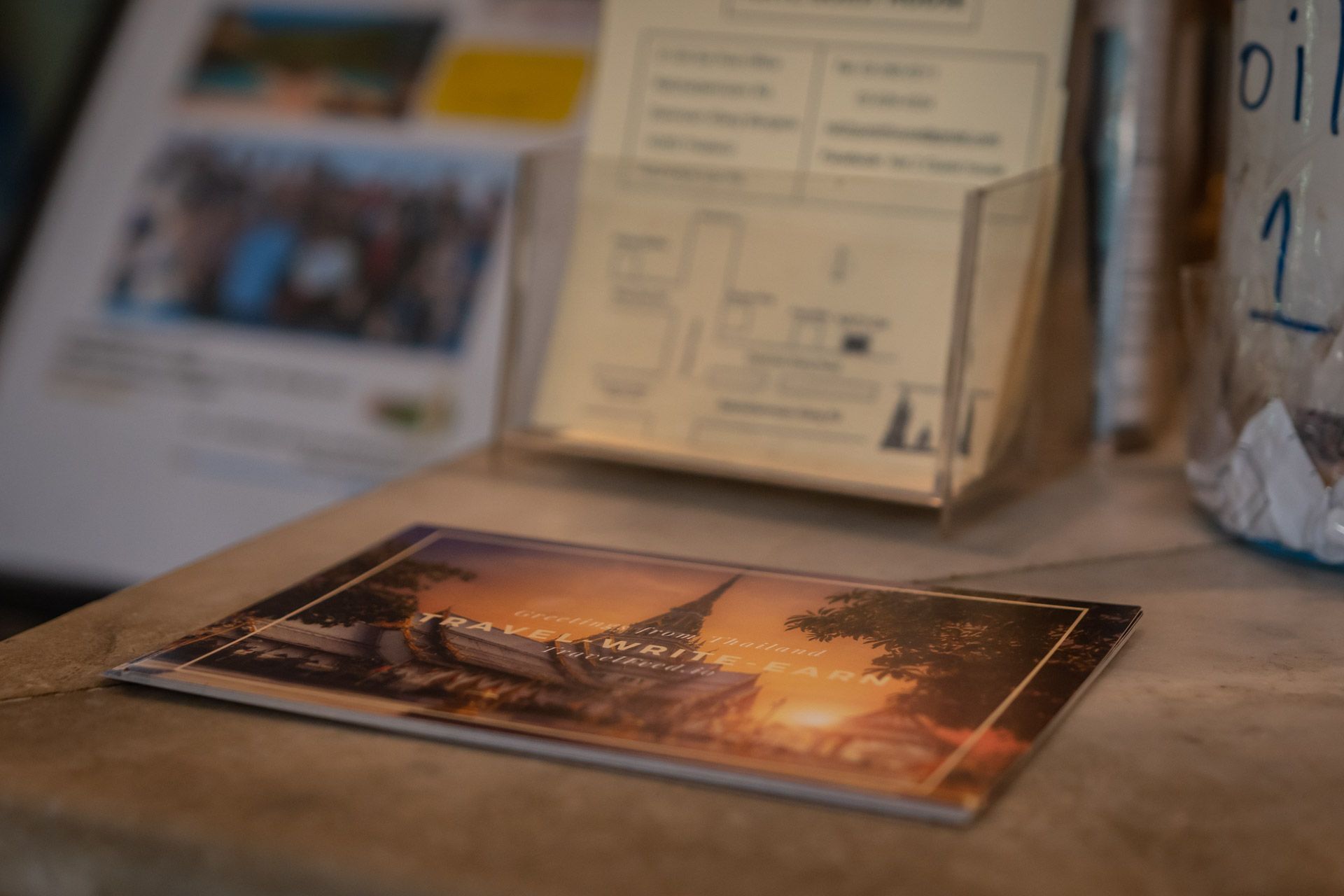 ---
How to Get Involved?
Are you not on TravelFeed yet? We invite you to check out TravelFeed.io and to join our over 900-strong community on Discord. We're also looking for one more curator to join our team.
As mentioned above, we ❤️ Open Source: We are proud to make TravelFeed fully Open-Source, and support other communities on Steem who want to build on our code, which can be found on Github. We're still looking for contributors who want to work with us on the future of TravelFeed. We're in Beta and continuously improving the software, meaning that there are still some bugs. If you notice anything or have feedback for us, please don't hesitate to contact us on our Discord, leave a comment or open a bug report on our Github!
Consider Delegating To Us
Your delegation not only supports the growth of this incredible project, but also helps the entire travel community on the Steem blockchain. Once we launch our token, the airdrop to delegators will be based on the amount of SteemPower delegated and your share of the total delegations for each day delegated. This means an advantage for early investors delegating now. Our Steem Power is fully used for curation of the best TravelFeed posts and we provide temporary delegations to accounts created through us, to help with resource credits. Feel free to use the following links according to the amount you would like to delegate to @travelfeed:
100 SP | 250 SP | 500 SP | 1000 SP
2500 SP | 5000 SP | 10000 SP
15000 SP | 25000 SP
50000 SP
And again, we'd like to thank every single delegator who believes and trusts in us. If TravelFeed becomes as successful as we are confident it will be, delegating to us is probably the investment with the highest ROI on Steem right now.
Winners of This Week's Round-up 
And with all this exciting news, we don't want to forget to highlight our three favorite submissions from this week. The rewards will go to the first three places as follows: 1st place - 14 STEEM, 2nd place - 7 STEEM and 3rd place - 3 STEEM.


The thumbnails are directly linked to the original posts. Please, click on the image and enjoy the read!


The 1st Place
A Place Like No Other: An Intro to Pai
written by @captainxcaptain
You may have heard of Pai. That sleepy town by the Thai/Myanmar border. Let's say one day by chance or perhaps call it destiny, you find yourself close by. You might wonder, well what's in Pai? On the surface, not much! Dig a little deeper the wonders are endless. So what causes so many people from all over the World to keep coming back? Make the trip. Come take a big breathe of fresh mountain air. What awaits may not be exactly what you think.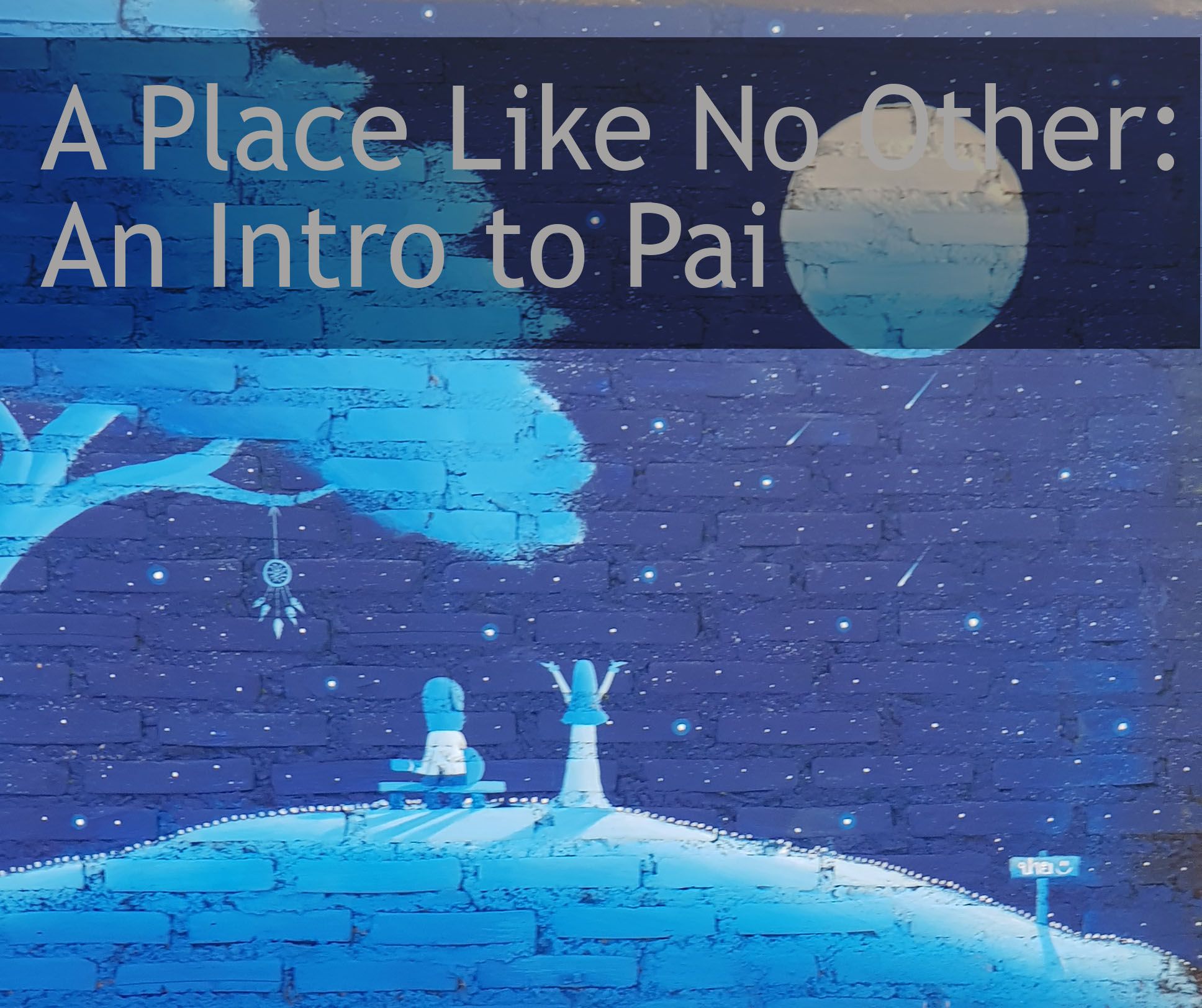 ---
The 2nd Place
Let's travel together #127 - Turnul Alb & Turnul Negru (The White Tower & The Black Tower)
written by @gabrielatravels
When it comes to think about the medieval times, it seems like we talk about some fictional stories from a different era, but they are still part of our world which nowadays make some incredible touristic attractions from the country that deserve more attention from each one of us.
---
The 3rd Place
5 must-visit places in and around Sibiu
written by @haydae
Most historic Romanian cities go by many names and this city is no exception. Called Hermannstadt in German and Nagyszeben in Hungarian, it is nowadays known as Sibiu, as it is the capital of the Sibiu County. Located deep in Transylvanian territory, Sibiu is a city of great historical significance as it used to be the capital of the Principality of Transylvania between 1692 and 1791 and then for a shorter period of time, between 1849 and 1845. Many stunning landmarks can be found throughout the city, as the memories of brick and stone celebrating this ancient prestige.