THE CONTEST IS OVER!!!
You can find out who were the winners here ->>
Contest: Tell us more about your hometown!
---
GET STEEM FOR YOUR ANSWERS!
Coronavirus is the Main Topic of the year 2020. Well, at least the rest of the world. STEEM also has a so-called #steemhostiletakeover. Anyway, for the last few weeks, the Corona thing has been a king of the castle on all major social media sites, blogs, newspapers, magazines and last but not least, television. Is the situation as serious as it looks or is it more like a bubble filled with unreasonable fear? This is the question...
A few days ago my father called me to say that the price of diesel went down by a few cents per liter in the last few days: because of falling demand, the Arabs decided to lower the price (Corona related). My wife's brother (a doctor) has to wear some kind of protective suit while at work (Corona related). Not long ago the virus reached our city too so it looks like most of us are affected by this madness in one way or another.
As a member of several travel communities, I noticed that travelers are the ones who are looking for the latest information the most. Last week questions like "Is it safe to travel to Australia?" "What's the situation in Egypt?" "Shall I cancel my flight to Thailand?" and similar were the most popular ones on Facebook travel groups and other communities. The situation is changing quickly as some of the borders are being closed and it is different in every country. It's time to shed some light on the coronavirus topic and share the latest info with each other.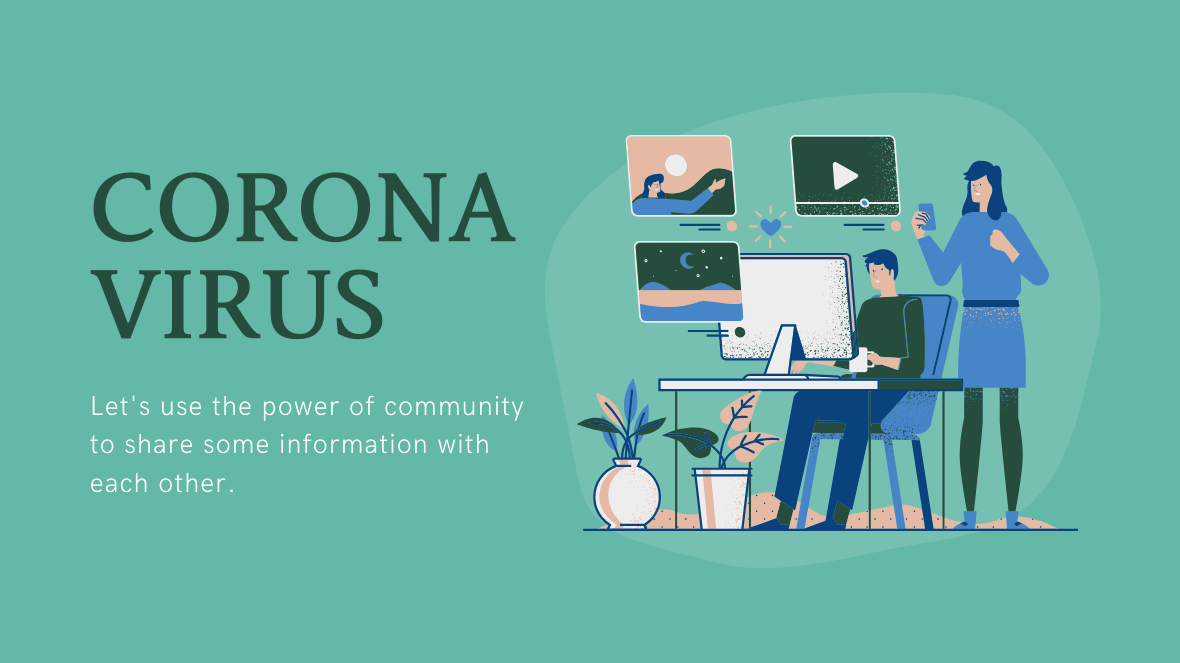 ---
HOW TO PARTICIPATE (and share some useful information)?
Tell us what's the situation in your country/city/area where you live. Share some basic info on how many people are infected, what is being done to prevent the virus from spreading, is it relatively safe to travel there, etc. You can share your own opinion, info from official sources, etc. Keep it simple, but informative.
Share your post on Twitter using hashtags #travelfeedio and #coronavirus.
Post the link of your http://travelfeed.io article and the link of your tweet in the comment section under this announcement
[Optional] Consider following invisusmundi and travelfeedio on Twitter
The article must be posted using http://travelfeed.io!
The article must be posted using travelfeed.io and not edited using other apps!
At least 450 words in English;
Only original content;
No copyright violations;
Proper sourcing if you are using any media that is not your own;
The featured image must be of your own!
Recommended title format: "Coronavirus situation in [location]: [your text here]"
Add a link to this announcement at the end of your post.
The authors will get rewarded for participation! [From a total Pool of 500 STEEM!]
All authors, if their articles meet all the rules above, will get rewarded with 5 STEEM that will be transferred directly to their STEEM wallets in a few hours after joining the event.
In one month, on the 11th of April, 500 STEEM Pool will be divided among the same authors. The amount of STEEM they get will depend on the quality of their articles.
Keep in mind that all quality articles that are posted using Travelfeed.io might get an upvote from @travelfeed and other curators.