If you have limited time, I promise you this would be the most efficient agenda that would get you the most out of Paracas.
I have been talking, sharing (ranting) about Paracas so much even though we were there just for 5 days or something. Well, I actually that's quite a good amount to spend consider how small this beach town is. A lot people are there just for a day or two so I think it's a good idea to sum up a bit what I would do if I have just a day in Paracas instead of 5. Well, now you know it's all Paracas' good stuff packed in a day!
7:00 Coffee at Cafe Paracas
In the morning, I would go grab a nice cup of coffee (S/ 5-10)and enjoy beach view at Cafe Paracas. Oh! Maybe a great piece of chocolate cake (S/ 5) because they make it so moist, so rich and so good there!
The vibes are also super tranquil with all the style they decorate the place. I could sit there and work on my laptop all day if I have time.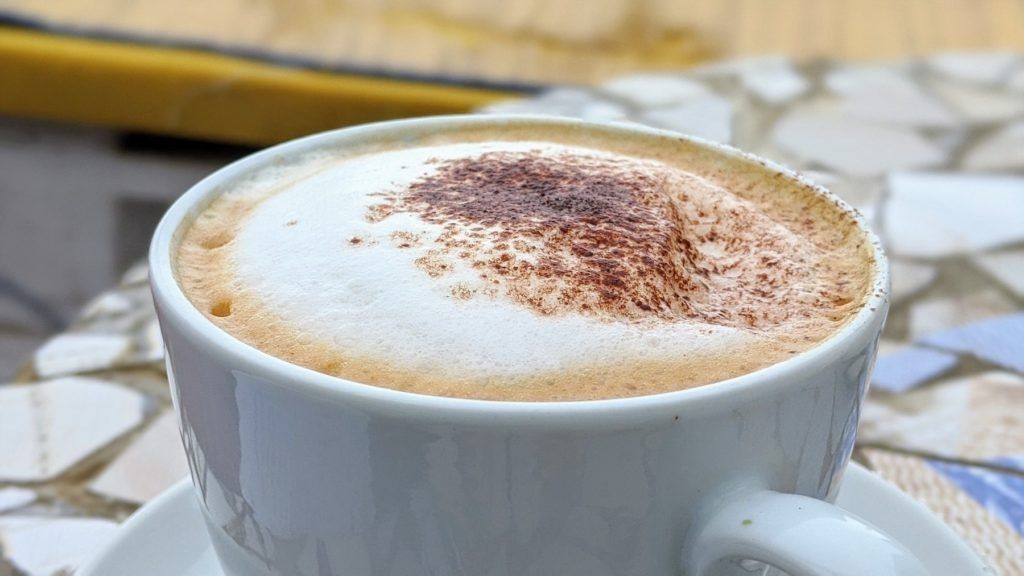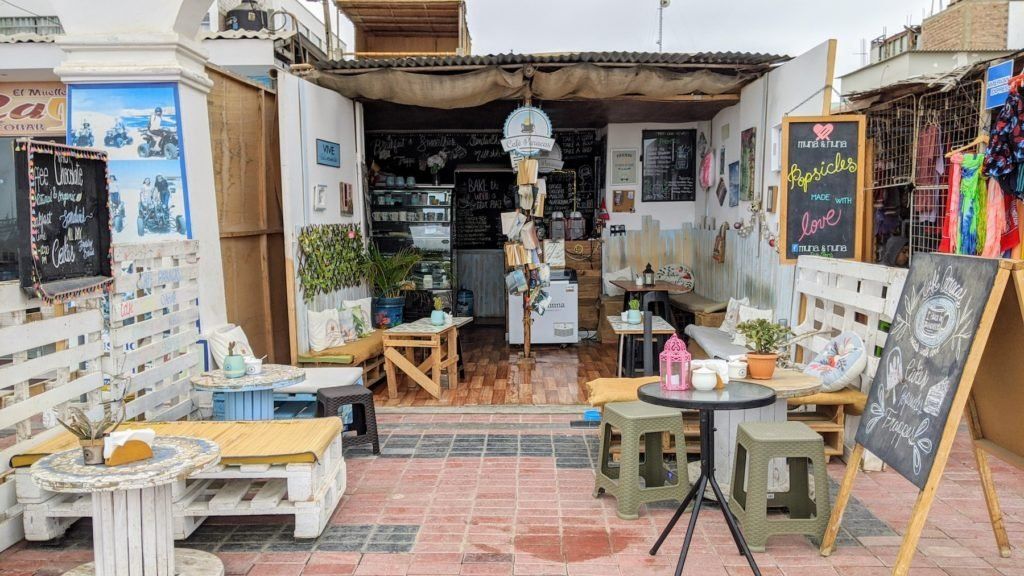 8:00 Visit Ballestas Islands
This is one of the must-dos in Paracas. You don't have a chance to go say hi to all the penguin every single day, do you? Most of the tour leave at this same time 8ish in the morning and back around 10. It's so so soooo pretty out there!
It's quite warm on the mainland but after a bit out in the ocean in the middle of nowhere, the wind, the mist and temperature drop rapidly so don't forget your jacket! Sunscreen also needed as not all the boats have a roof.
** Book in advance. It's not that you show up at 8 and you could just go...
11:00 Sandwiches at Estefania & Marlon cevicheria
After the crazy boat ride from the Ballestas Islands, you will be back starving. Head to this local restaurant for some quick brunch. It's our fav restaurant in Paracas for the fact that it's truly local, affordable and delicious!
It could be a few simple sandwiches (S/ 1-3) with either avocado, cheese, and my favorite is the one with deep-fried battered fish. It could also be a menu of the day (S/ 10-13) that comes with appetizer then the main dish which most likely will be served with rice or bread. I love their fish rice soup a lot as an appetizer. It's quite fishy (in a good way) and somehow reminds me of home sweet home, Tailandia!
Oh! Don't forget to order the fresh juices if it doesn't come with the meal. Super duper fresh and refreshing. Good way to start the day!
Wait, are we still in the process of starting the day still? #lol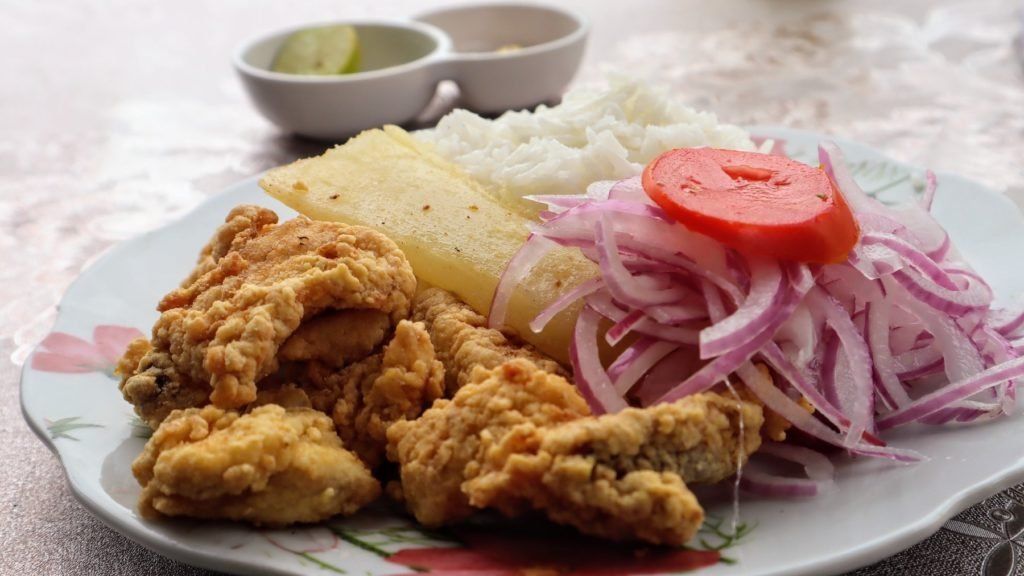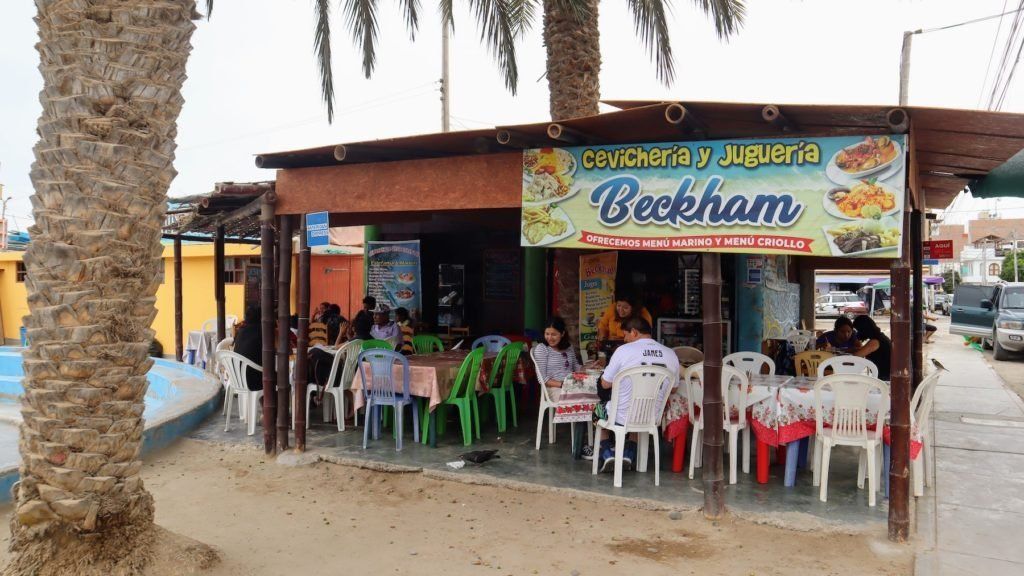 12:00 Paracas National Reserve, here we come!
Visit this beautiful desert meets ocean either by bus, motorbike, bicycle or a loud buggy but sure fun! Depends on what type of tour you're going with, the time could vary. We went on a private tour riding buggys so we left a bit later around 1PM as we wanted to rest a bit after the Ballestas Islands tour.
The tour they sell throughout the town usually cost S/ 25 per person. By renting a buggy, it's 80 per buggy (fits 2 people). Private tour with just us, stop wherever for the photos or to enjoy the beautiful view of the desert. I think it's totally worth it.
16:00 Delicious seafood at Cevichería Esmeralda
What? Getting hungry again? Of course, it's been the whole full day with adrenaline pumping. The roller coaster boat ride to Ballestas Islands then adventerous ride in a desert, some delicous seafood needed and some refreshing Chicha Morada would be amazing!
We love ceviche at Cevichería Esmeralda. It's packed with fresh seafood and intensive lime flavour. The Chicha Morada also hit the spot so that's a big plus! Honestly, the Chaufa is a bit too soy saucy. We didn't like that so much... Menu of the day with seafood, just like any other places around, S/ 25 a set.
Oceanview is lovely and the lady who owns the place was friendly so, please say hi to her from me :)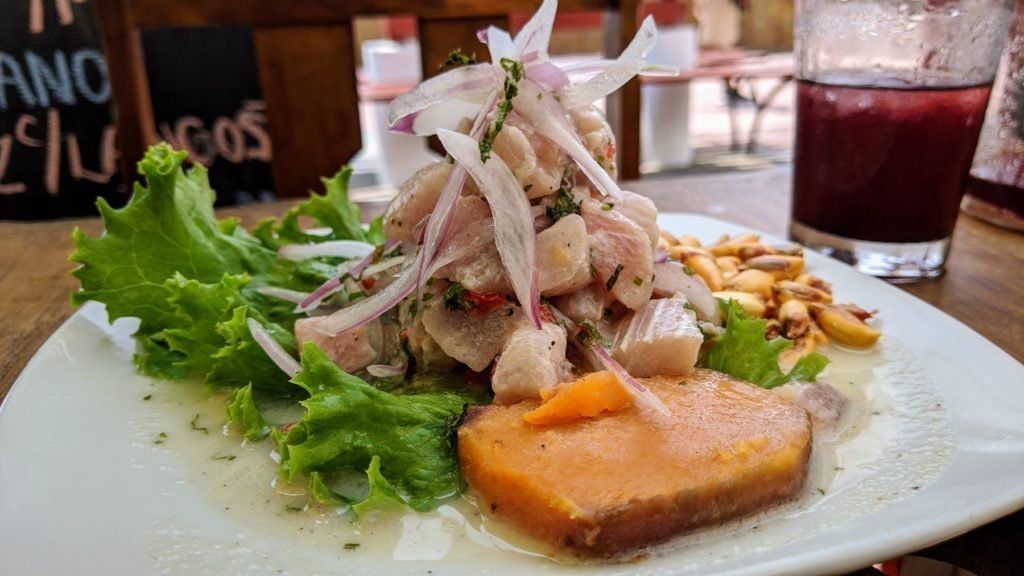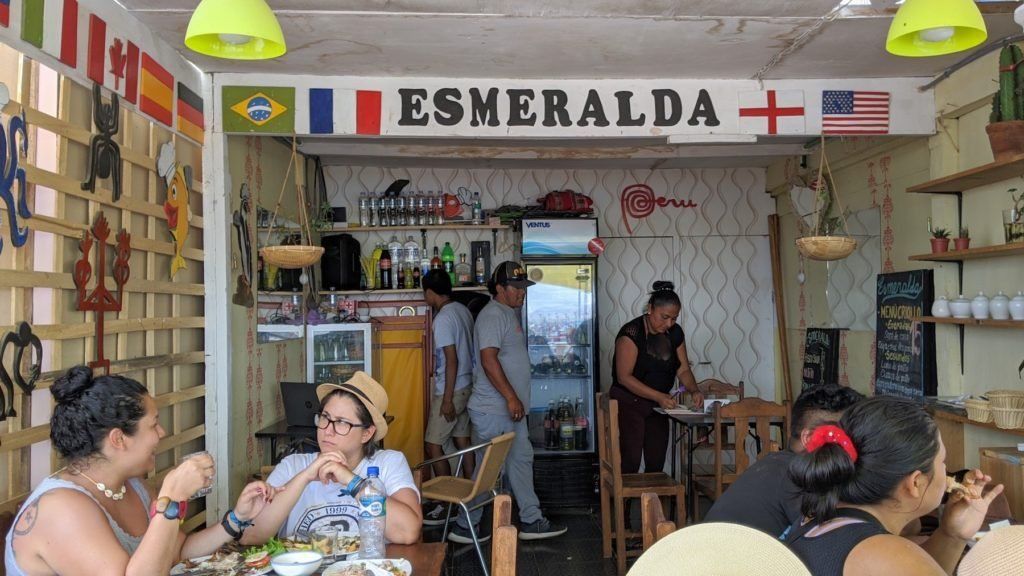 17:00 El Chaco beach and its street food
You know you can't come to beach town without hanging out on the beach at all. Actually, no, we didn't actually spend much time on the beach itself but more like walking along the boardwalk, enjoy the ocean view and eat some street food Paracas has to offer.
My most favourite ever here in Paracas is the freshly deep-fried churros with caramel inside. It's so good youuuuu.. I don't know how to explain, it's just simply good and I had like, a bunch during my stay in Paracas.
Keep your ear open, 'Churros, caliente churros..' again and again.
If you have just only a day in Paracas, then that should be a super duper enjoyable and well-spent day already in Paracas.
Though, if you spend a night and feel hungry at night, I so recommend you check out all the street food stalls that start to pop up around 6PM. The grilled chicken with potato is nice and very filling. The burgers and hotdogs seem to be local favourite. If you want something a bit more exotic and quite Peru-only kind of things, go for Anticuchos de Corazon, grilled cow's heart served with either bread or potatoes. Yum!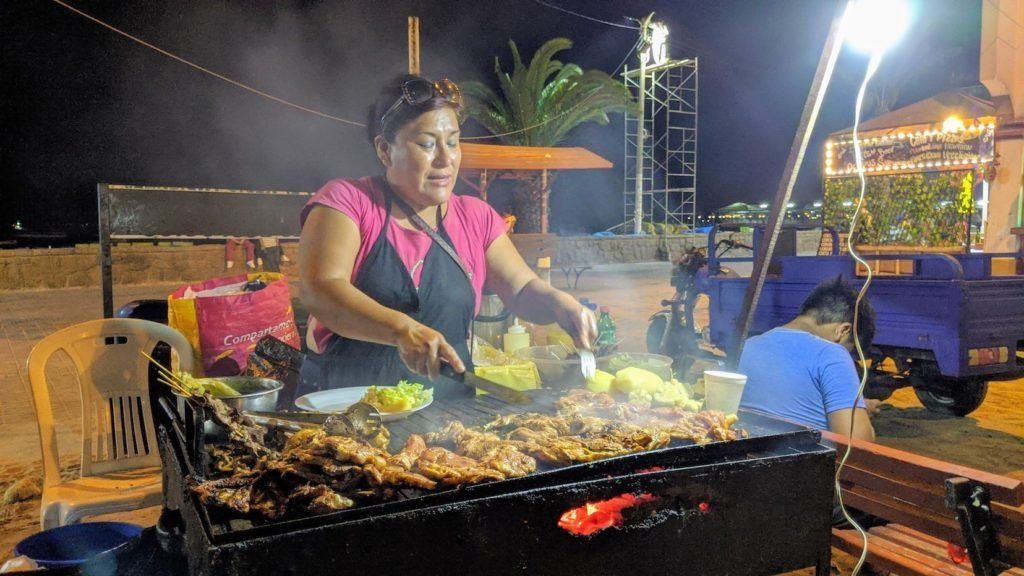 Lovely huh? Yes, Paracas is really lovely. It's a small town but somehow has its own unique charm. If you have limited time, I promise you this would be the most efficient agenda that would get you the most out of Paracas.
Enjoy this small little beach town!
㋡ Get $55 TRAVEL CREDIT
㋡ GET PAID to Google Search
㋡ EARN CRYPTO while browsing
🎥 Check out all MY GEAR
---
All copy and photos are original content by me.
TO SUPPORT WITH LOVE 💙 PLEASE SUBSCRIBE!!! TO MY SUPER DUPER AWESOME FOOD VLOG CHANNEL AND THE BRAND NEW 360° VR TRAVEL CHANNEL. SUPER FUN! COME JOIN! :)