---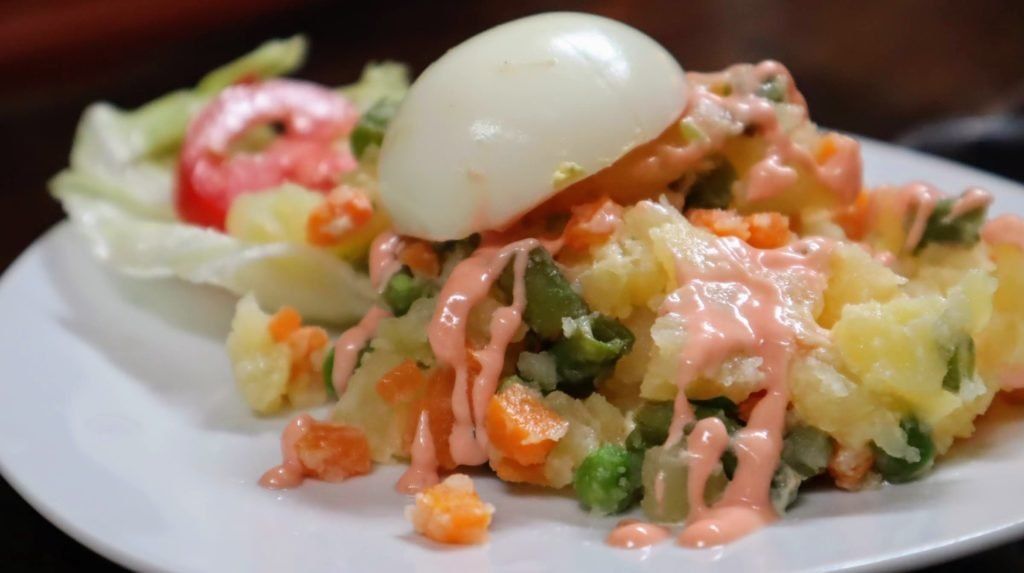 ---
Huacachina is known as South America's ONLY natural desert Oasis. It has the largest sand dunes in South America and is home to an extraordinary adventure tour called the dune buggy and sandboarding and believe to be the best spot to do the activities so. For now, let's stick with some delicious Peruvian food we found in Huacachina during our 2 nights stay there in this gorgeous desert surrounding the one and only desert Oasis in South America.
Finally, we arrived to Huacachina!
We were just a bit lingering in Paracas. Not just because its beach town is lovely, its nature is amazing and full of great seafood but also, Kev got food poisoning.. Wait, that sounds quite contrast. Anyways, love it there in Paracas.
From Paracas, we got to Huacachina by Peru Hop - It's Quite pricey so if you travel on a budget, you can take public bus to Ica and then a taxi to Huacachina. Once you get to the Huacachina terminal, it's a bit overwhelming and people just try to come grab you and sell you tours. Just tell them 'We're hungry, we're gonna go eat some delicious Peruvian food first' #lol
Where to eat in Huacachiana?
Honestly, Huacachina is small. It's a desert oasis that surrounded by restaurants, accommodations and tour agencies. That's pretty much it really and you wouldn't need more than 20 mins to walk around it. Againk, it is small. There are not many choices for you to choose from and all seem to be so touristy.
Very local and super duper affordable Peruvian Local food
You could find those menus of the day where the place is packed with the locals during lunchtime just where all the buses stop. A few local food shop offering Peruvian food set we all love - Appetizer, Main dish and a drink for S/ 10 or less.
Honestly, those shops don't look as presentable as the touristy ones around the Huacachina desert oasis itself (Duh..) and because Kev was still during the recovery from the food poisoning in Paracas, we couldn't risk ourselves for the street food we love so...
Restaurant Oasis de América
The most local-looking Peruvian food around the Huacachina desert oasis
We skipped street food these few days in Huacachina but still trying to find the most local spot possible. We got this recommendation from the local we went on a tour with, Mario. 'Restaurant Oasis de América'. The place serves Peruvian food set, Menu of the days (S/ 20) along with other items on their regular menu.
What I can say, this is probably as local as it could get when you're around the Huacachina desert oasis. We got crema de rocoto with potato as appetizer and rice with beef as our main dish. A juice also comes with the meal but honestly, the heat in the desert during the day, we couldn't resist ordering a big jug of Chicha Morada (Purple corn drink with juices and cinnamon) - Spoiler alert, another one we got some apple bits floating in the drink and we love that!.
Restaurant Oasis de América on Google Maps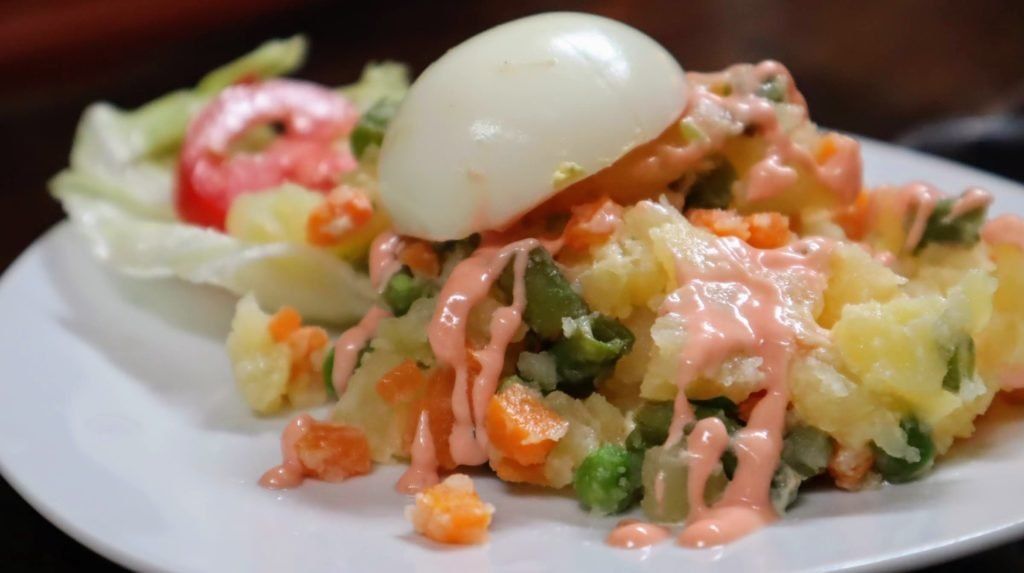 SAMARANA - RESTO BAR - but wait...
So many touristic restaurants offer presentable, delicious food with great service around the Huacachina desert oasis. Wild Olive Trattoria & Guest House seems to be the most famous for their fine Italian food. We wanted to visit the place but because Kev wanted even more to watch the football match going on that night, we went to its next door SAMARANA - RESTO BAR which also serves delcious Italian food.
We got an avocado salad, pasta and a few jugs of juice (Total: S/ 55). Loved all the food, really. Lovely to just sit at their outside balcony watching people walking by but wait.. Wild Olive Trattoria is also next door so if you have time to just give both a try during your stay at Huacachina desert oasis, that would be amazing!
Please let me know which one is better? and why? :)
SAMARANA - RESTO BAR on Google Maps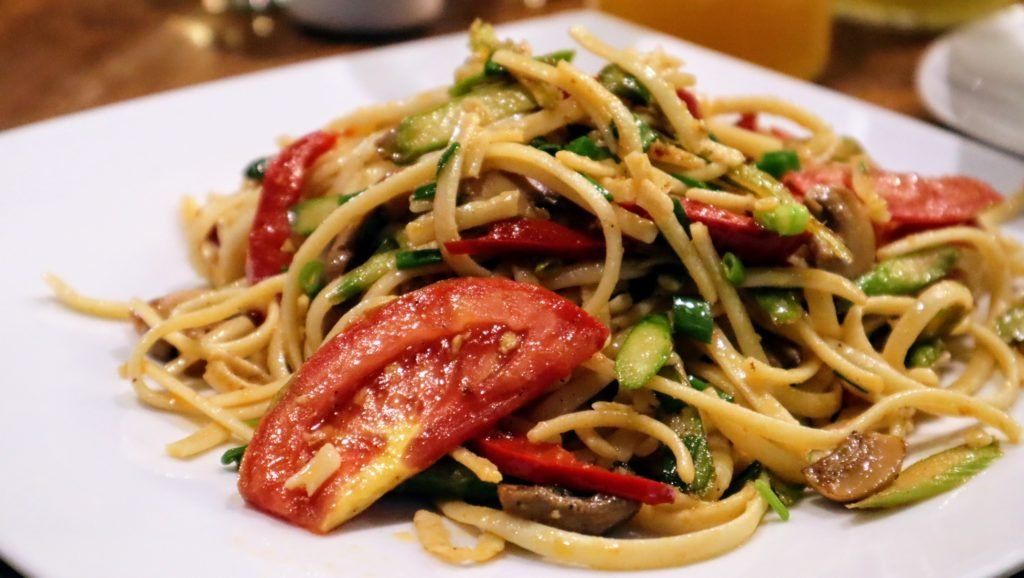 We loved the vibes at Desert Nights Restaurant and Bar
Also, as it's really really hot during the day here in Huacachina, there are some small stalls selling some frozen drinks like this one we got. Refreshing frozen Passion fruit drink (S/ 5). Believe me, you woudl need it at some point while you there. Huaca-f*****-china is hella hot! No, we didn't get this cups of frozen drink at Desert Nights Restaurant and Bar.
We went to Desert Nights Restaurant and Bar one night just to follow our friends' advice. They're here before and say this is one of the best view you could get at Huacachina desert oasis. Agreed. I love the open-air space on the top floor. Got drunk off their Pisco Morada - Mixture between Chicha Morada with Pisco Sour (S/ 15). That was pretty interesting drink. Imagine all the purple corn, grape liquor, egg white all in one drink. #epic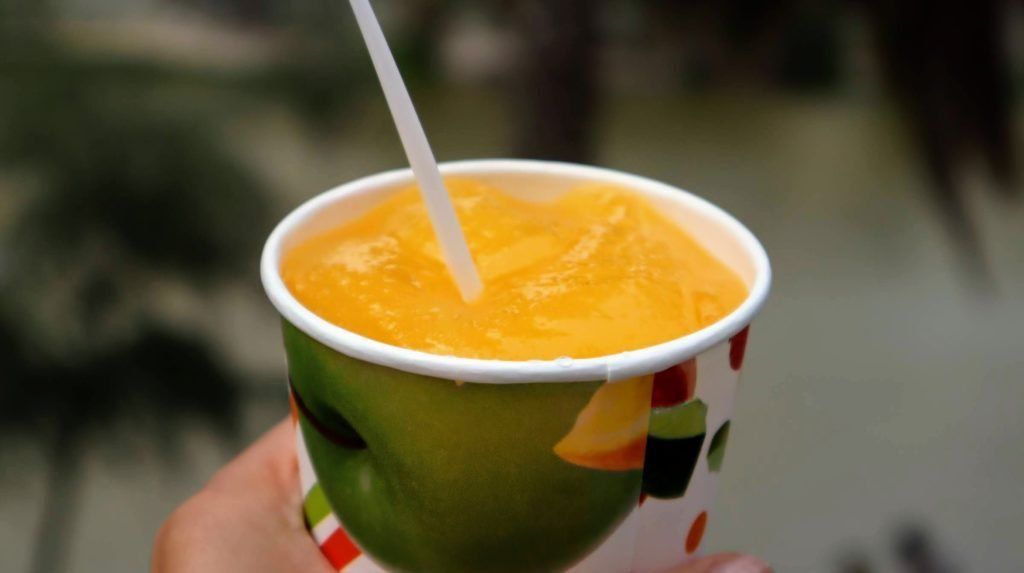 Honestly, I wouldn't go back there to Huacachina just for its food. Though for some dune buggy and sandboarding, perhaps? The food we had been having was really good but really not much of the variety at all. Makes sense considering how small the town is.
Still loving the Peruvian good and a bit of the Italian here and there along our Peru journey. For now, chao!
Desert Nights Restaurant and Bar on Google Maps
㋡ Get $55 TRAVEL CREDIT
㋡ GET PAID to Google Search
㋡ EARN CRYPTO while browsing
🎥 Check out all MY GEAR
---
All copy and photos are original content by me.
TO SUPPORT WITH LOVE 💙 PLEASE SUBSCRIBE!!! TO MY SUPER DUPER AWESOME FOOD VLOG CHANNEL AND THE BRAND NEW 360° VR TRAVEL CHANNEL. SUPER FUN! COME JOIN! :)