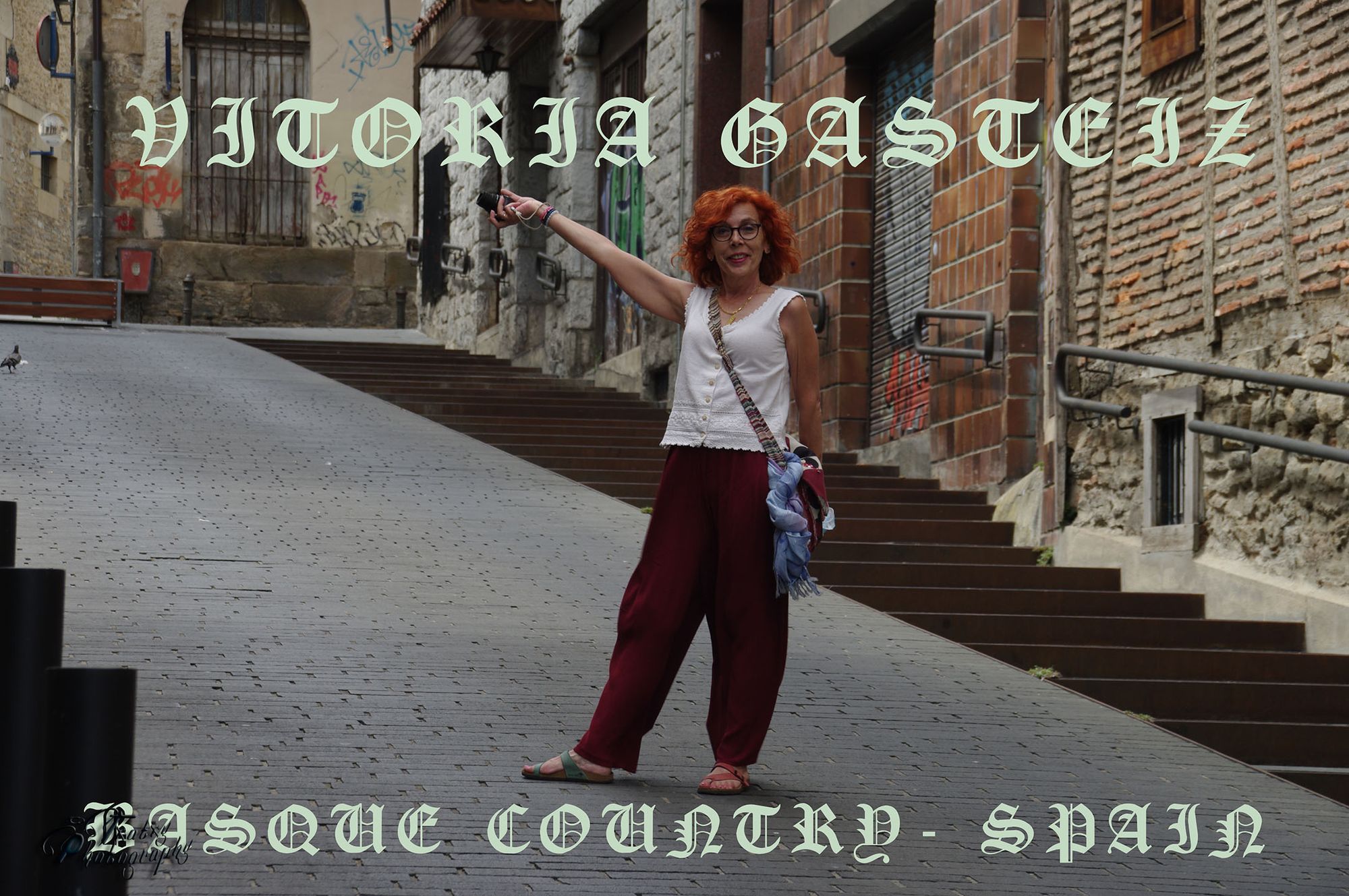 Hi friends
Today I am also going to show you a city that is very close to mine and that we will explore if you dare to walk with me.
We leave Bilbao on a bus trip, we don't want to find a place for the car and the trip takes just one hour, from Bilbao to Vitoria.
We have already arrived and we have several options.
The old town is about a 20 minute walk away.
You can also take the tram, the trip takes about 5 minutes.
But we did it on foot. I love to know the whole city and everything is flat and without slopes, so we calmly make the tour and see life in common and have a coffee.
We find this great fountain, with its pipes pouring water incessantly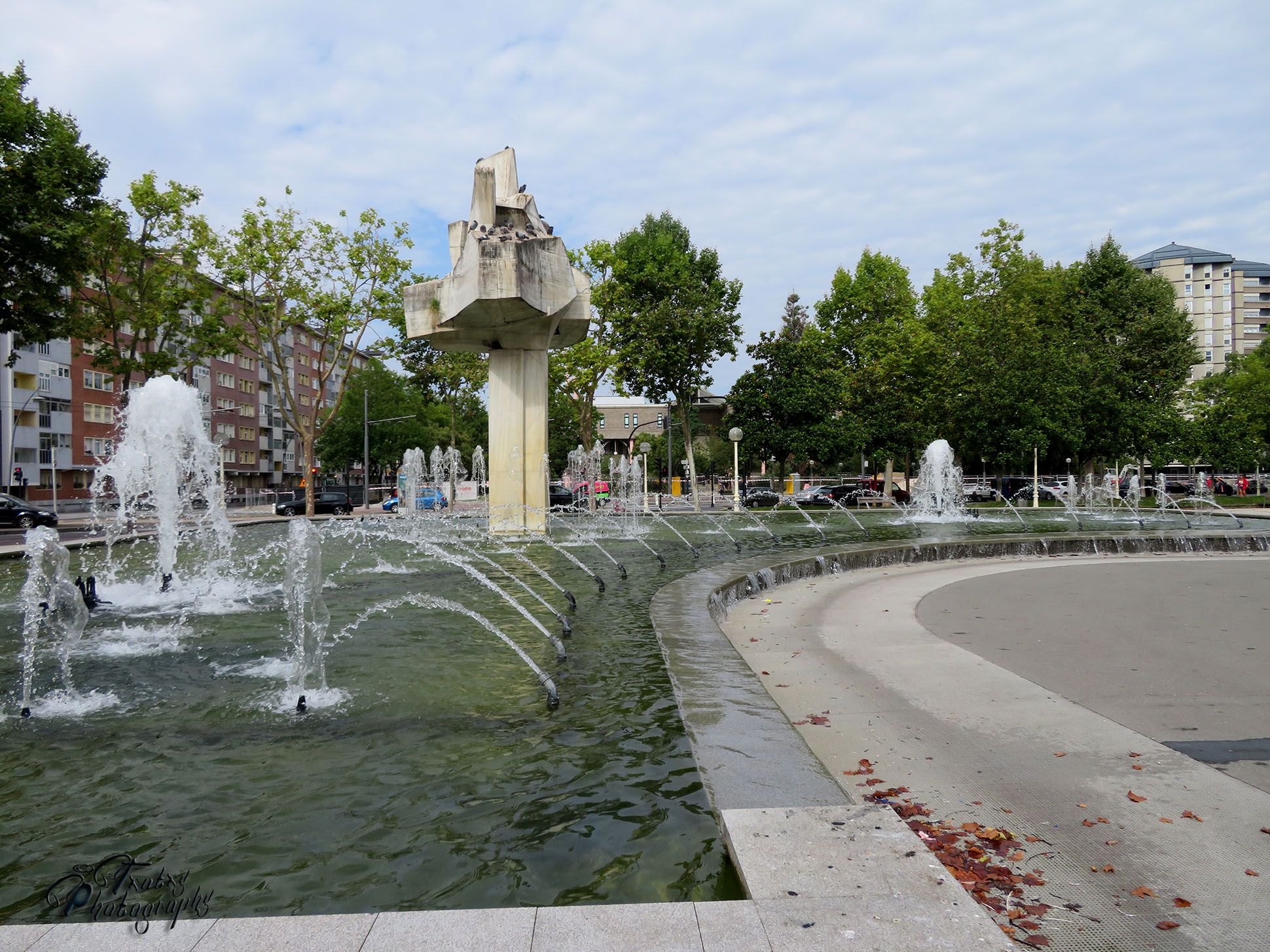 Our objective is the historical center that we find immediately, nobody gets lost in Vitoria.
Vitoria-Gasteiz is the capital of the Basque Country and of the province of Álava. With 250,000 inhabitants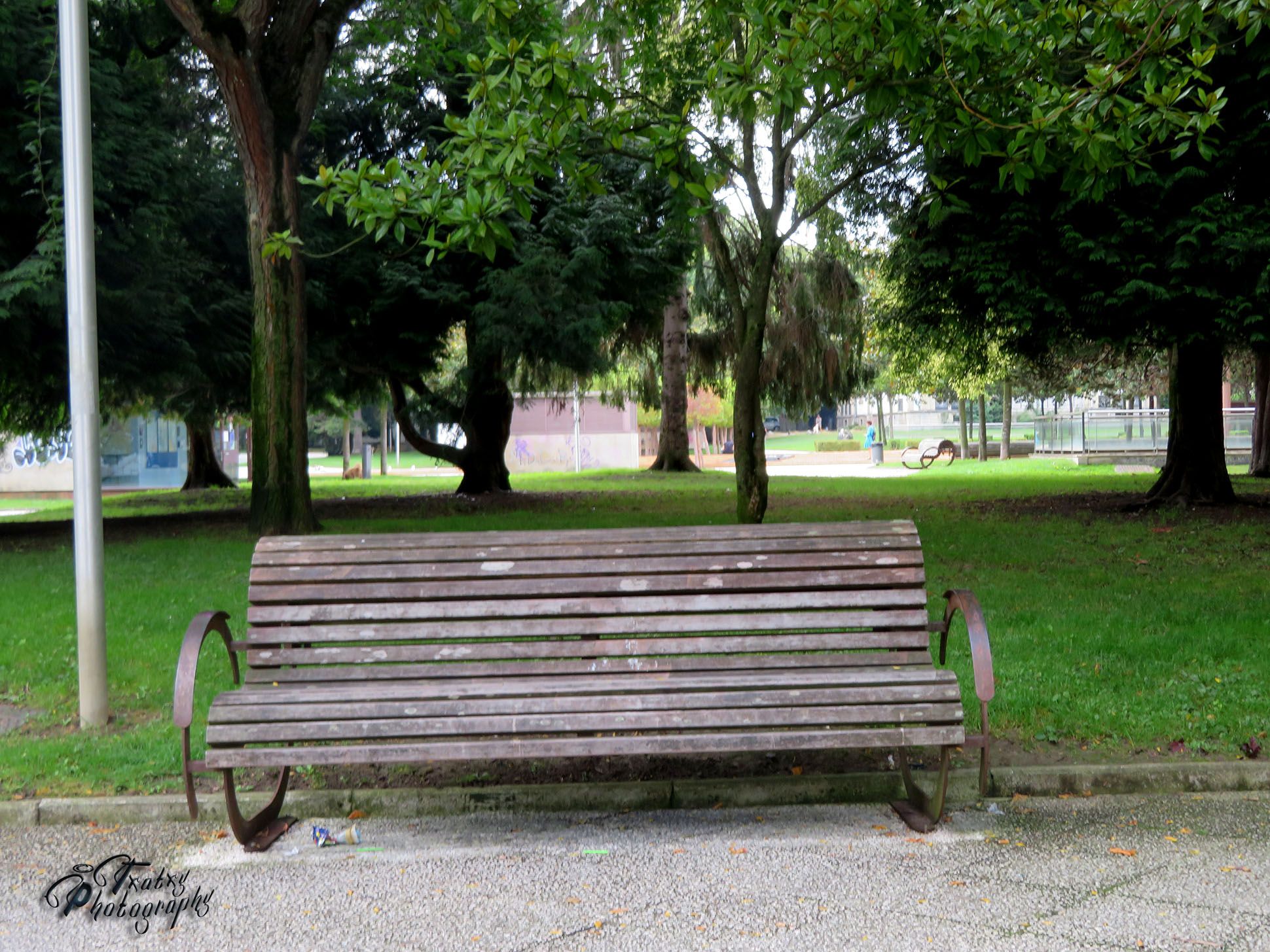 We started to see the park that surrounds a beautiful Gothic cathedral that I will leave for our friends from Architecture+Design as they will be amazed and it is something that no one can miss.
The new cathedral has a collection of impressive and well-preserved gargoyles.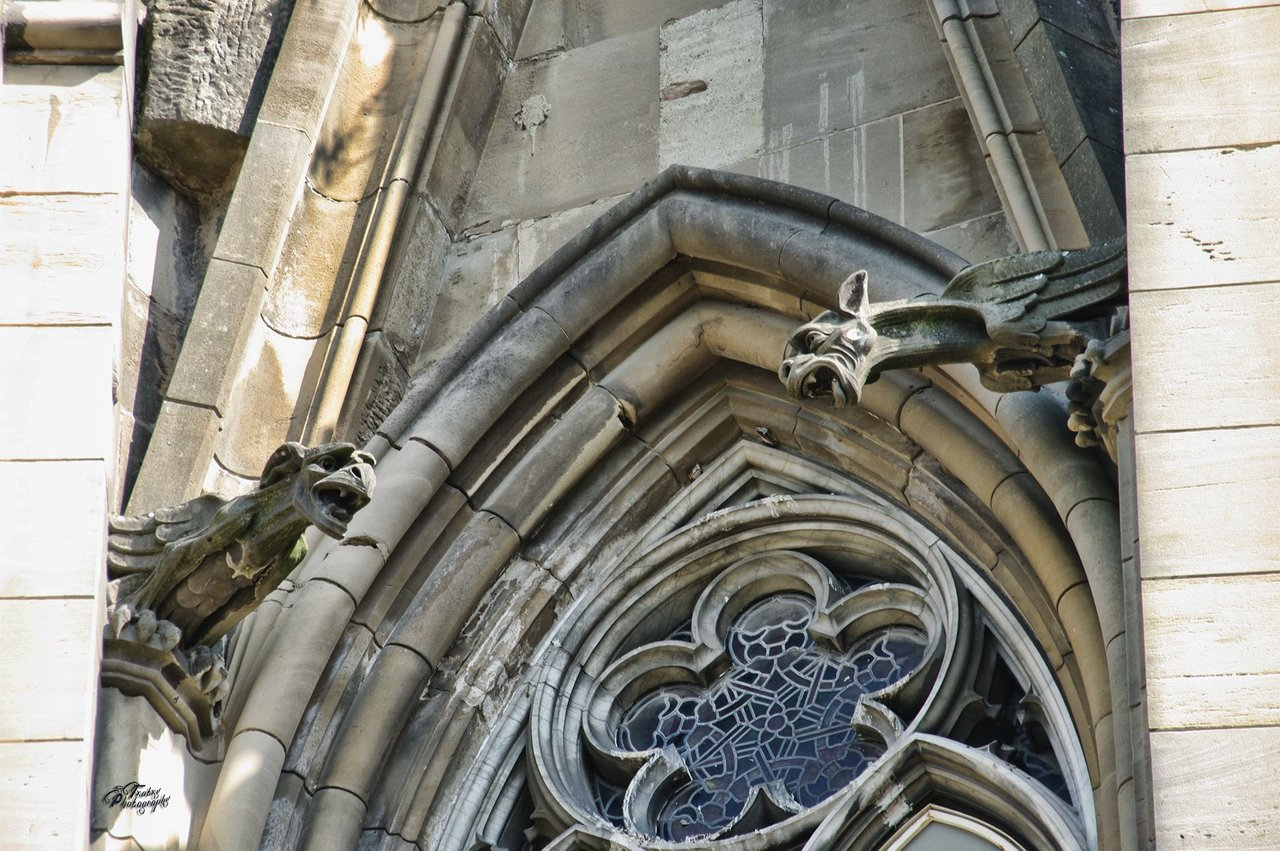 Already in love with here, everything reminds you of ancient times, a city full of peace and clean its buildings still preserve the stones of its facades, as if we were going back in time
We walk slowly, delighting in the surroundings.
In five minutes we are in the square in the very center of the heart of Vitoria
The White Virgin, this is where the festivities begin on August 4 at 6:00 p.m. here there is no room for a soul (these last two years suspended due to the pandemic)
Why not take a picture through the hole in a sculpture?
We see Church of San Miguel Arcángel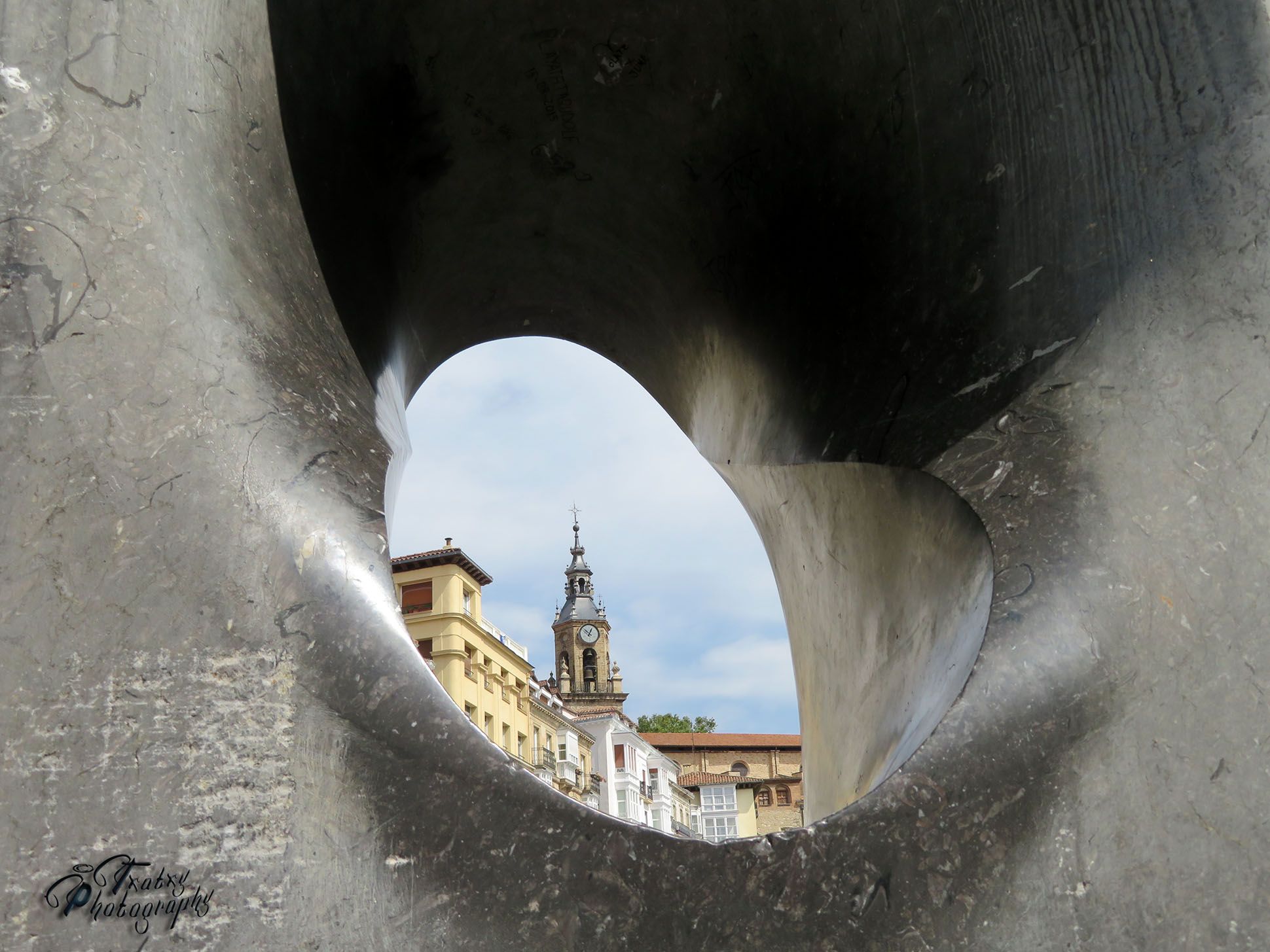 We have to find the information and tourism office, something very important to see everything and not leave anything behind on our adventure.
Some arches and arcades attract my attention we have to go under to get there.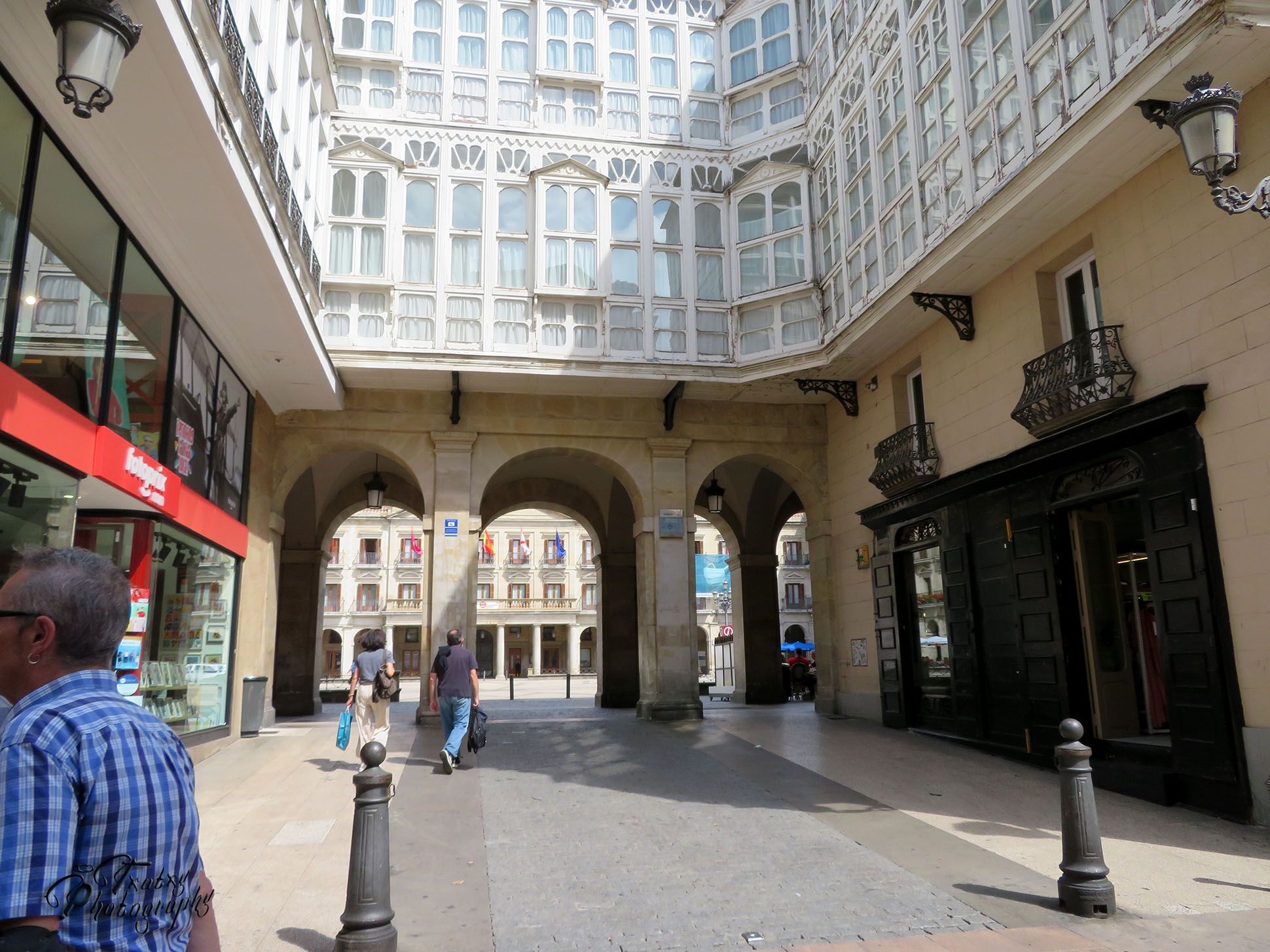 We find the Plaza Nueva. Here in Bilbao it is also called like that.
In the background on the left we find information and tourism.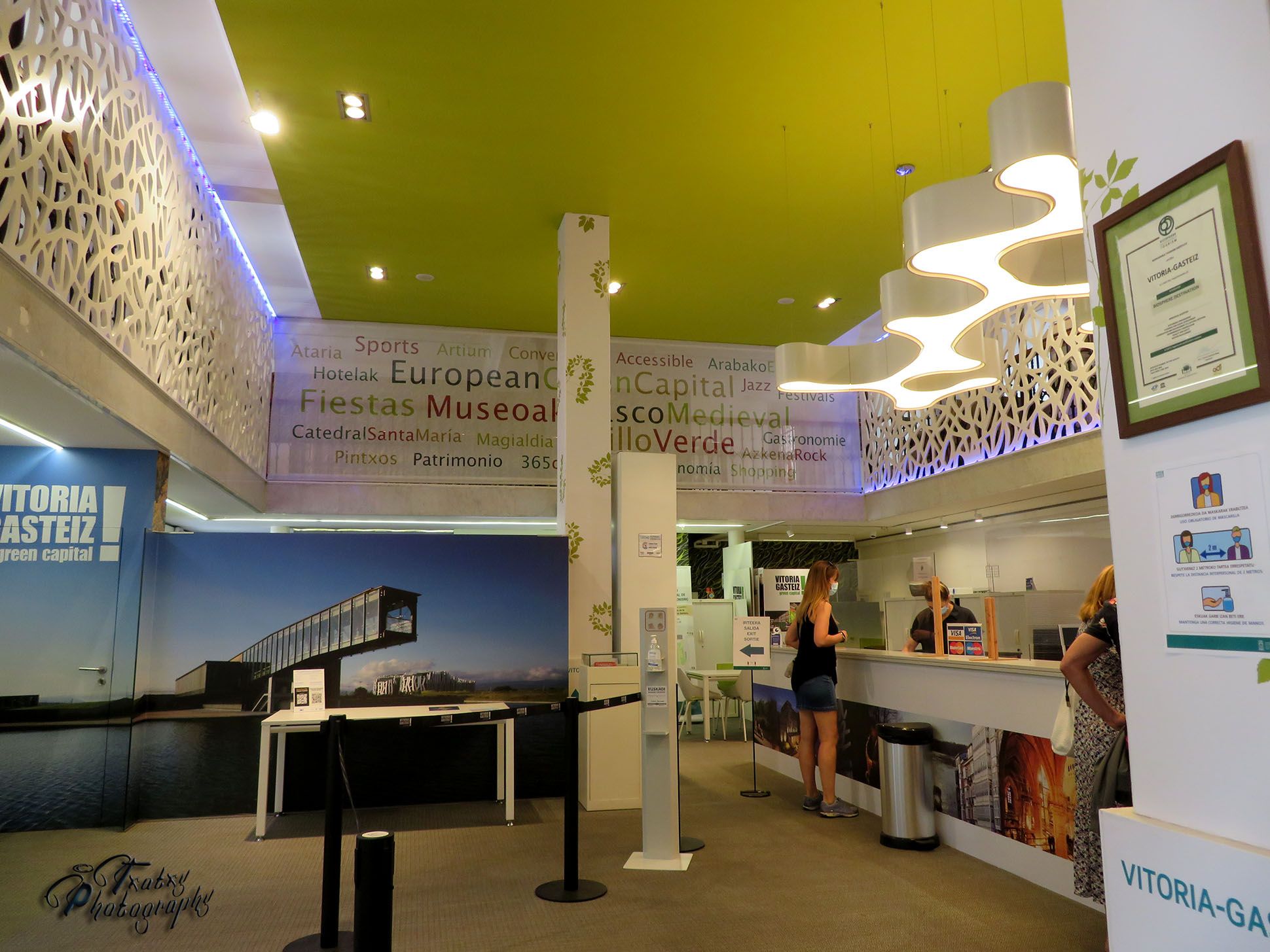 The bows I love make the photograph look beautiful.
Vitoria within its history is a modern city where we can find sculptures in any corner such asthe Walker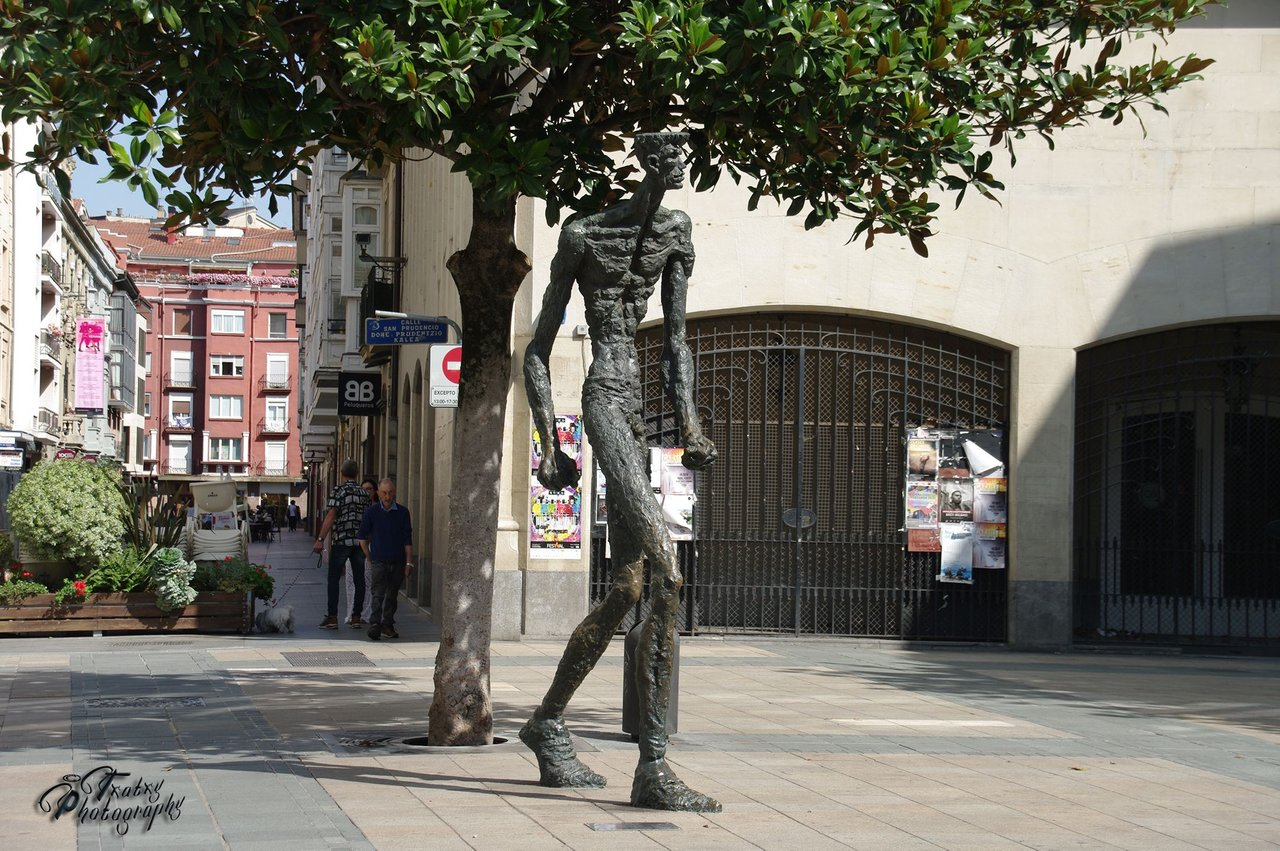 But we go back on our way and return to the Plaza de la Virgen Blanca
There will begin the road to history where King Sancho named it "New Victoria" in 1181.
It has always been a privileged enclave since it is located between the Castilian plateau and the road to Europe, it is the capital of the Basque Country and although we are twin brothers, in time we differ, as we live on the coast our climate is more humid and rainy. , being the one of Vitoria more Castile with hot summers and cold winters.
Now our path is transformed. It touches to climb stairs
The streets all have their name plates you will not have lost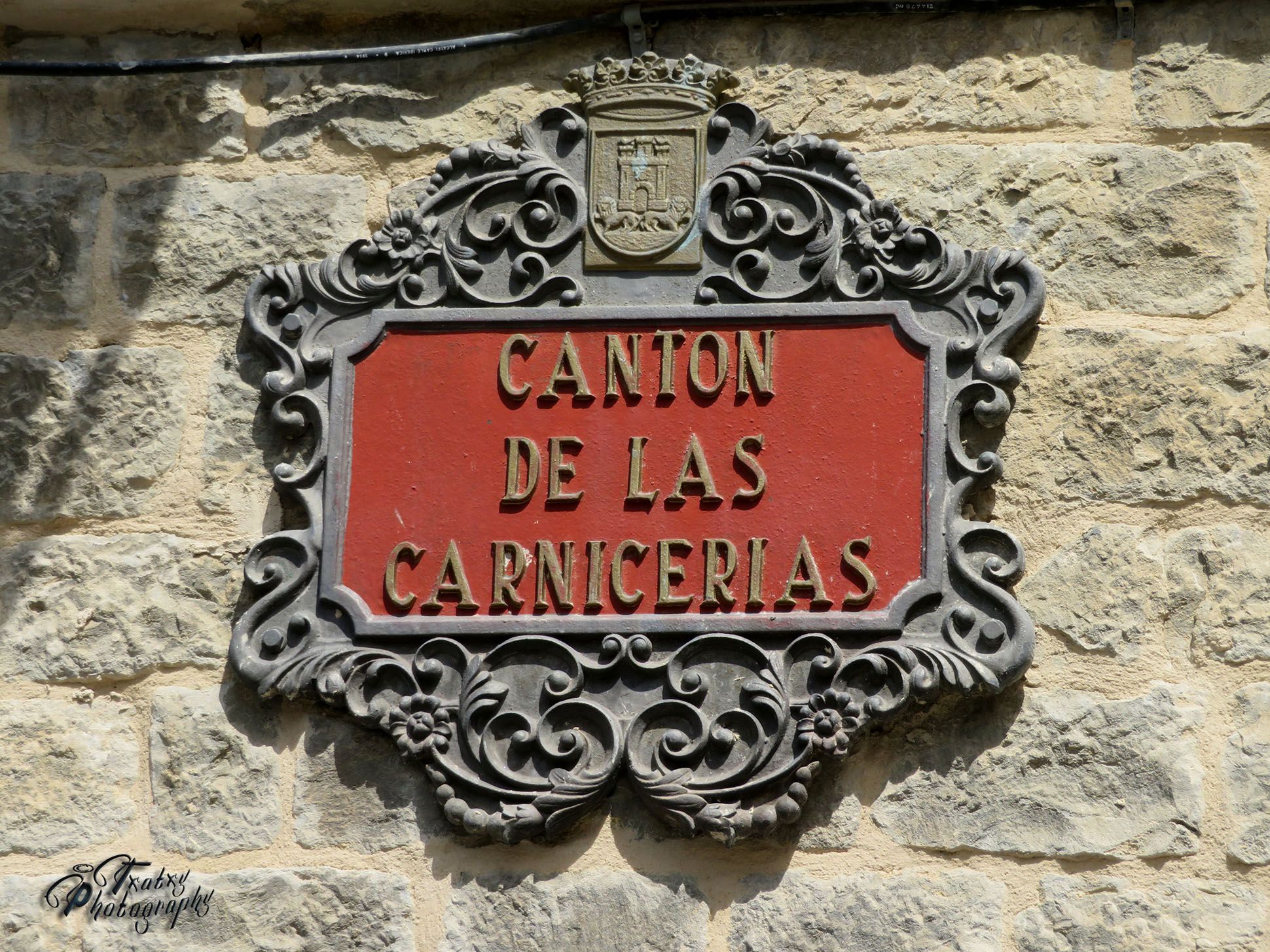 We walk aimlessly, it is what we like slowly enjoying every corner, like the one in this mural.
A few more meters and we have the wall, well what remains of it.
It is in good condition and is very beautiful with its towers.
You will never go thirsty for water in our cities, it is something we have in all of them and in abundance.
Here I do have to advise you, book before lunch, in August if you don't you will end up as we look for what you are looking for, all busy so we ended up where they gave us food we could not choose, but do not worry if it happens to you Like us, you can eat well and relatively cheap anywhere here.
Our walk continues and we find a gem, this you cannot miss.
On the other side of the gate we find the Plaza de la Burulleria
With another great mural
Tour del arte urbano por Vitoria 
We have almost consumed our day in this beautiful city and we look at the balconies full of red geraniums, all so taken care of.
But we have time to admire this architectural and floral beauty that is the Palacio de Congresos de Europa,
Tstill green and so big so different from my city that as the mountains surround us we don't have so much space
Consejos de viaje
The whole route can be done on foot with the whole family, also by bicycle and public transport, few slopes, some stairs, good food and drink, cheap prices.
If it is winter, warm clothes and an umbrella at halftime.
Thanks for stopping by and seeing the environment around me.
I hope you like a part of our small country that is Euskal Herria
edited for translation problems
<centro>
Canon PowerShot SX730 HS
</center>
<center> *** Imagen © txatxy. Reservados todos los derechos.
Contenido original por Contenido original por @txatxy ***