We have written about our relationship with American Express over the years, the good and the bad. We fell out of their good graces for a while. Now we are rebuilding our relationship. At the moment, we have opened four cards with them since April 2022. We expect that we will open more cards at some point. But, before going into that, let's go over what we currently have and their purpose.
American Express Business Cards
Hilton Honors Business Card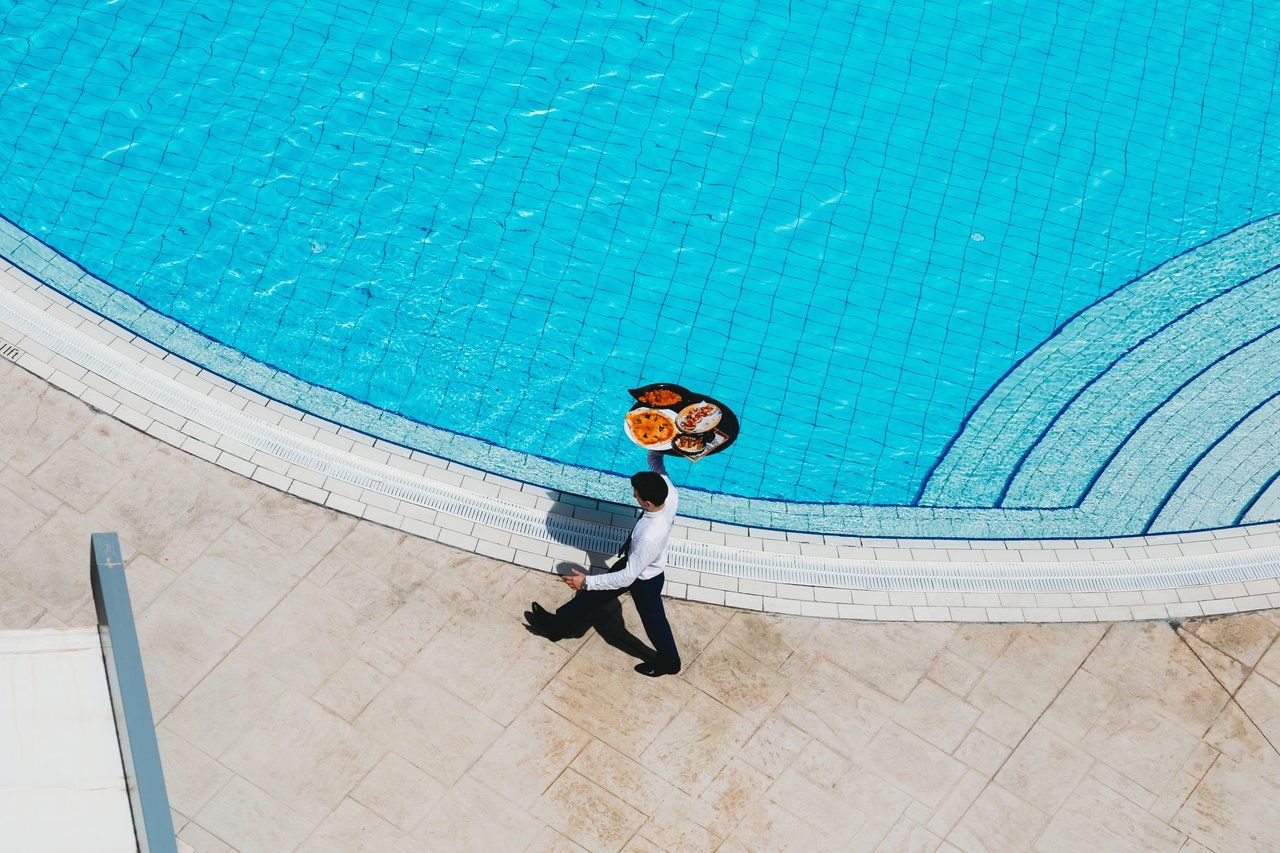 Referral Link: Apply for an American Express Card with this link. We can both get rewarded if you're approved! https://americanexpress.com/en-us/referral/SHAINMHMUH?XLINK=MYCP
---
We first opened the American Express Hilton Honors Business card for a couple of reasons. First, we needed a credit card we could use to pay off a timeshare that would be "off the books". Business credit cards do not report their balances to your personal credit. And, there are no restrictions on using your business credit cards. You can use them for business or personal expenses. Nobody checks up on you unless the card was issued by your employer. But, if it's your own business, you can use the card as you like. However, you should avoid comingling your personal and business expenses. It's an accounting mess.
The second reason we got the card is that it rewards with Hilton Honors points, which can be used to book free stays at Hilton hotels. The card benefits make it extremely easy to build up points for free nights. And, when you use the card to pay for stays at Hilton properties, the points add up even faster. Related to that is that the card gets you automatic Gold status, which boosts your points earning.
In short, we got the Hilton Honors Business card with the intent to use it for personal travel and for personal credit. Unfortunately, it came with a low, $3000 credit limit. This makes it challenging to use for what we wanted to do. Until the limit increases, it is mostly good for Hilton stays and for large purchases that will not reflect on our credit utilization.
Gold Card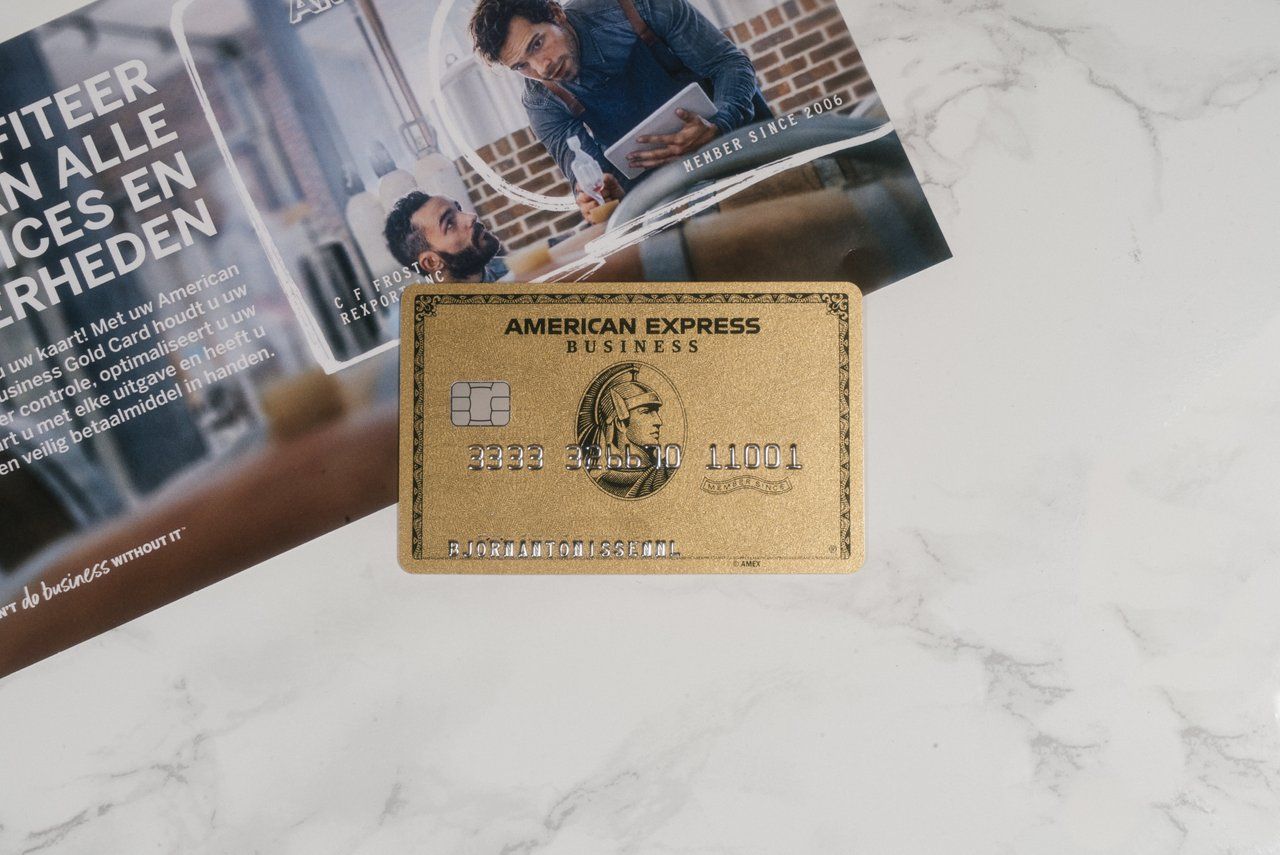 Referral Link: Apply for an American Express Card with this link. We can both get rewarded if you're approved! https://americanexpress.com/en-us/referral/SHAINMn0iZ?XLINK=MYCP
---
A few days later, we applied for the American Express Business Gold card. The intent for this card was to pay for business expenses. The card automatically adjusts the 4X points category to the top two categories each month. We use this primarily to pay for subscriptions used for our Media Company, which is everything that supports our content creation, such as Canva and WeVideo. We make it a point to not use the card for personal transactions to make our bookkeeping easier.
The biggest reason for getting this card was that it rebates 25% of your Membership Rewards points when you use them to book a flight. So, if we used 100,000 MR points to fly somewhere, then we would get back 25,000 MR points. This is, perhaps, not the best redemption value. But, it definitely raises the value as you are double-dipping with MR points and airline miles.
American Express Personal Cards
American Express Green Card
Referral Link: Apply for an American Express Card with this link. We can both get rewarded if you're approved! https://americanexpress.com/en-us/referral/SHAINMAHKj?XLINK=MYCP
The AMEX Green card is the most basic of their charge cards. In its current incarnation, it is a little powerhouse of points, earning a maximum of 3X points for dining, travel, and transit. All other purchases earn 1X points. What distinguishes the Green card from the Gold and Platinum charge cards is that the 3X categories are broader.
For example, the AMEX Gold and Platinum cards require you to buy travel directly from airlines or through their travel portal to earn 4X or 5X points. Hotels must be booked through the AMEX travel portal to earn the maximum as well.
On the other hand, the Green card rewards you 3X without requiring use of the travel portal. You can use any travel website, travel agent, or direct booking to earn the 3X. While you may not earn as many points, you have more opportunities to earn and save by being less exclusive.
American Express Blue Cash Preferred Card
The AMEX Blue Cash Preferred card is a regular credit card with cash back rewards. The biggest lure for this card is 6% cash back on groceries and streaming services. The card also offers a consistent 3% cash back on gasoline purchases. This makes the Blue card great for those three categories.
The AMEX Blue Cash Preferred card duplicates the rewards of the Green card for transit at 3%. However, the Green card 3X points potentially have a higher value, making it the preferred card for transit.
Our use for this card is mostly the groceries, streaming, and gas. Its secondary use is to help our credit with more available credit for a lower percentage of utilization. Fortunately, American Express was generous with an $8000 credit limit. There is no risk of us buying anything near that much in groceries or gas. This card allows us to do some of what we wanted to do with the Hilton Honors Business card. 
The Wish List
For the most part, we have all of the spending categories covered for our lifestyle. But, there are still a couple of American Express cards we would like to get.
Hilton Honors Aspire Card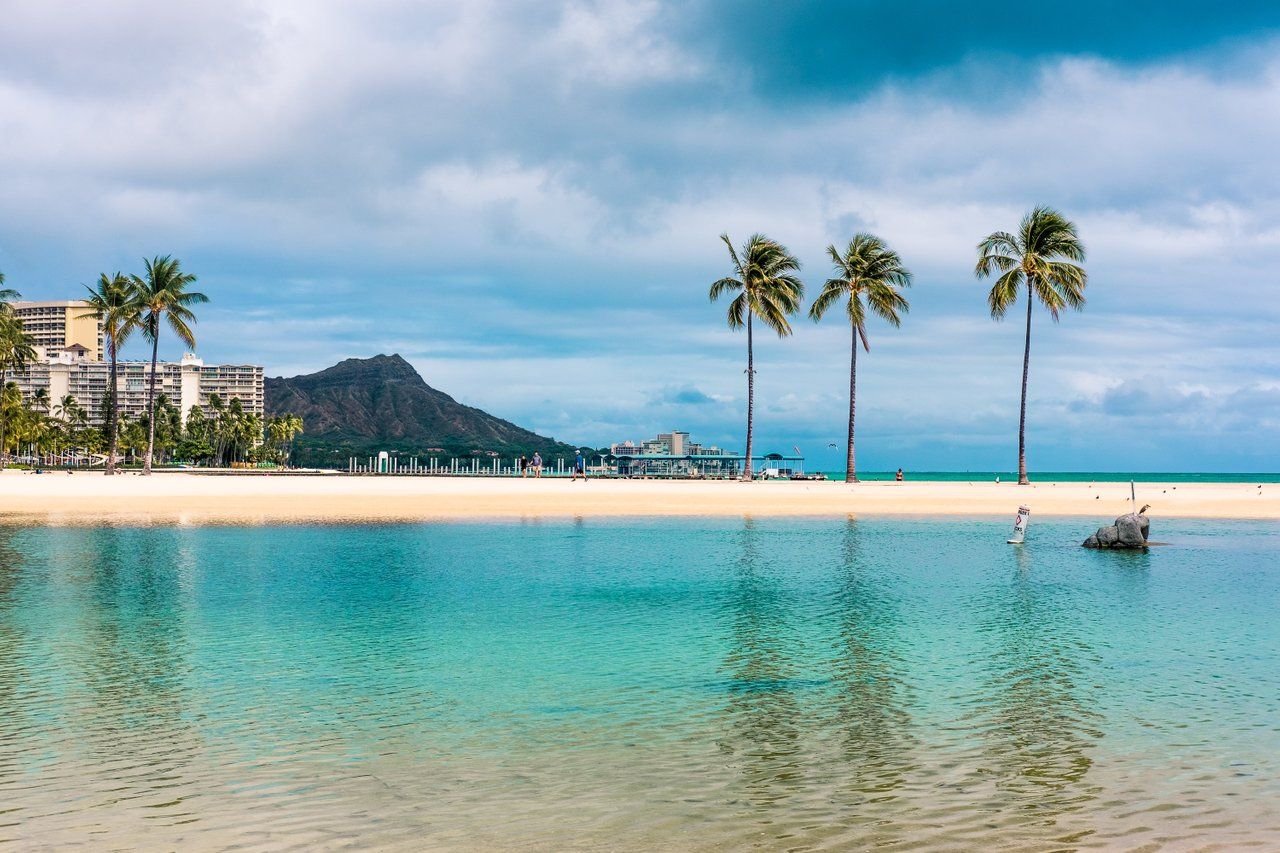 The Hilton Honors Aspire card duplicates the benefits of the Hilton Honors Business card, except that it is a personal card and offers greater benefits. For this reason, it may end up being a replacement. What gives us pause is the $450 annual fee. We would have to wait until we have had the business card for 1 year to cancel it and open the Aspire card.
What gives the Hilton Honors Aspire card is that you get instant Diamond Status with Hilton Hotels simply by having the card. This means you are treated like one of their best customers with extra perks and free upgrades, when available.
Another less-known benefit is, if you have Diamond Status for 10 years, then you are Diamond for life. According to Hilton, you also must have stayed 1000 nights or earned 2 million base points. To me, those seem easier than earning 10 years of Diamond. It seems a good value, therefore, to cut in line by buying Diamond Status for 10 years with the Aspire card.
Business Platinum Card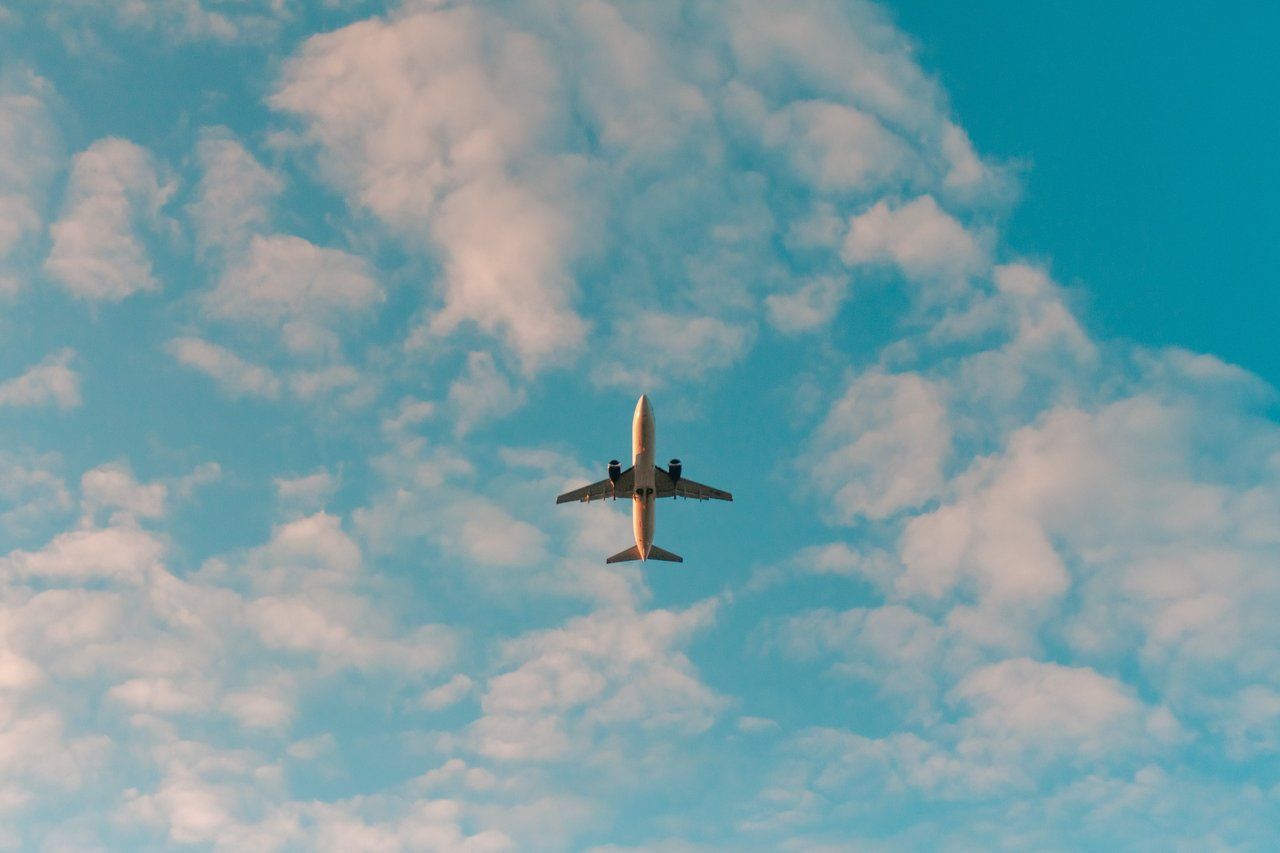 The appeal of the American Express Business Platinum card is that it offers 10% more points rebated when using it to purchase flights with points than the Gold card, which rebates 25%. That is, if I book a flight with Membership Rewards points, I will get back 35% of those points. However, with a $695 annual fee, we need more business-related spending to justify the upgrade. If we do get this card, it will likely be an upgrade of the current Gold card to avoid doubling up on annual fees.
What We Do Not Want
In the long-run, we don't want a card for each brand of airline or hotel. We would prefer to pick one airline and one hotel brand credit card to maximize our rewards. We don't want to spread out our spending to so many cards that we can't maximize our rewards.
Currently, we would be best serviced by American Airlines or United Airlines, which do not have American Express cards like Delta. Both of these fly out of our local airport. Delta does not. We could just as easily earn rewards using any of the other credit cards. Therefore, we have cooled off on having any airline cards for now, particularly given how infrequently we have flown lately. Perhaps this will change in time. At no point does it make sense to have a Delta card.
We consider Marriott a slightly better hotel brand than Hilton. However, their AMEX credit card only gets you Gold status, which you can also get with the Platinum cards. If Hilton did not offer Diamond status with the Aspire, we would probably have a Marriott card.