Hello to all travelmaniacs and Steemitians out there! How's your day going? I hope you are all doing well on your travel stories. Anyways, I want to share about my return to Singapore after 6 years in the making.
Six years ago, my family and I went to Singapore only for less than a day of exploring. Fast forward to 2019, I am finally back to Singapore this time with my then-colleagues Veronica and Sonny.
A month before the Blockchain Life conference on April 2019, I was asked if I can come with them to Singapore after our Hongkong getaway. It was an opportunity for me to come back to see Singapore again after a long while. I booked two flights (Bacolod to Manila one-way, and Manila to Singapore round-trip), since there is no direct flight from Bacolod City.
My scheduled flight was on Good Friday, a Holy Week holiday. During Good Fridays, my family and I have a yearly tradition to walk from the Old Airport to Barangay Sum-ag in early morning for "Via Crusis". For Roman Catholics, there's what we call "15 stations of the cross". Every time we reach a cross, we stop and read the "Stations of the Cross" booklet. For example, if we reached the 1st station of the cross, we should read the "1st station" from the booklet. After that, we walk to the next station until we reached the final station.
After returning home, I slept for a few hours. Good thing that I packed my luggage and other stuff in advance before going to the Bacolod-Silay airport. The flight duration from Bacolod to Manila is approximately more than an hour via Cebu Pacific.
As I landed at the Manila airport past 3 P.M., I waited for Veronica and Sonny from the immigration. I was surprised that when an immigration officer checked my travel history and passport, he never asked me questions except telling me to face the camera and putting my finger on the fingerprint scanner, and stamped it afterward.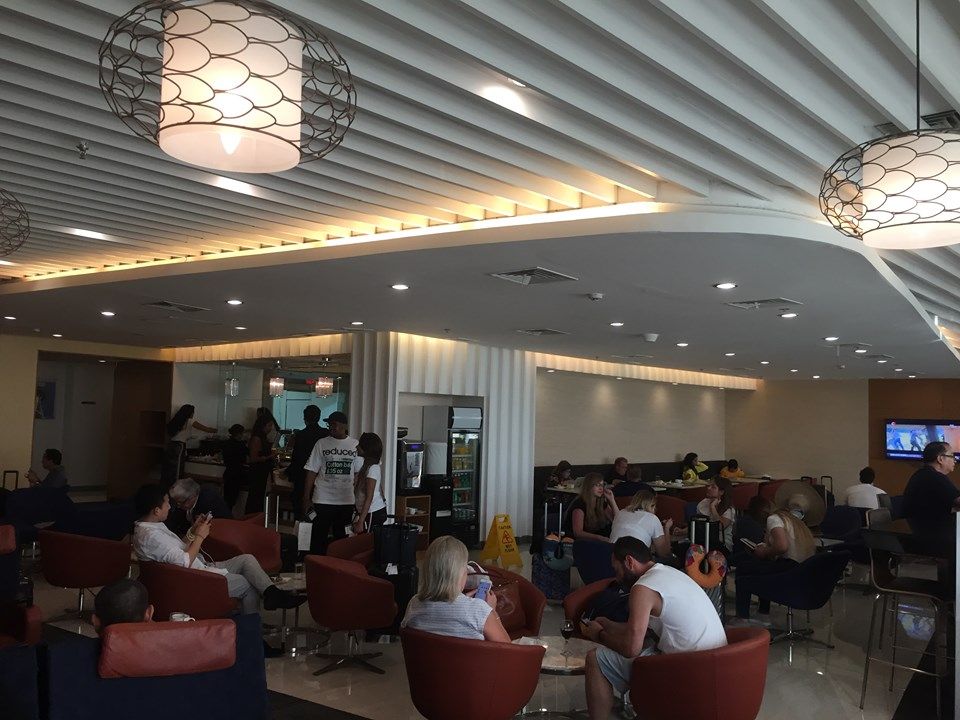 While waiting for our Singapore flight, we stayed at a VIP lounge and I paid around P1,500 or $30.00. It already includes all access to the VIP room and snacks.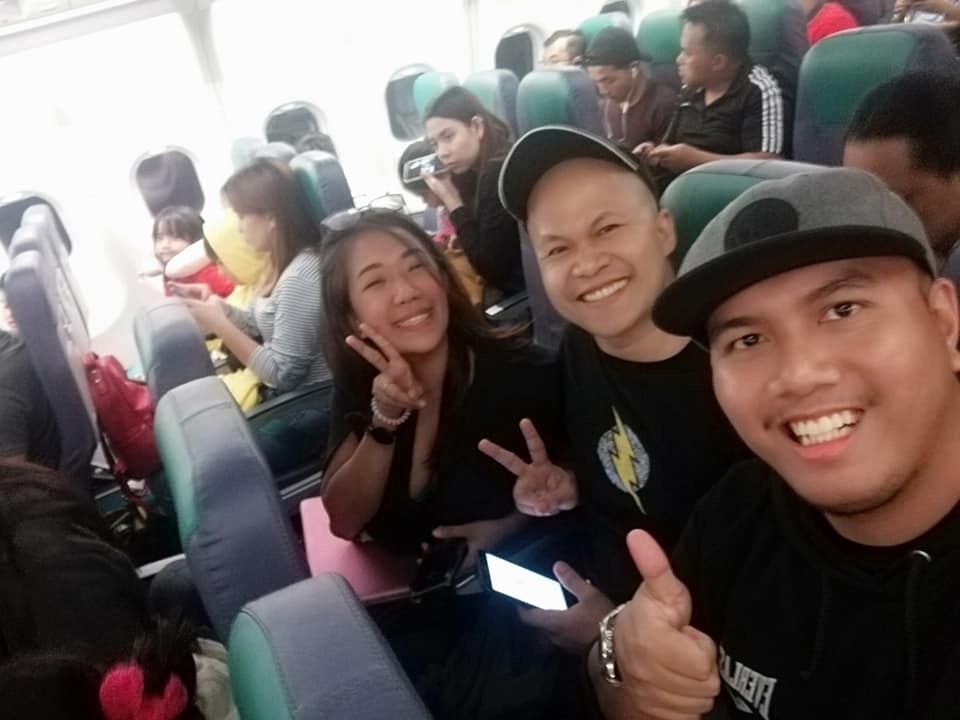 We left NAIA past 8:30 P.M. and successfully landed at the Changi International Airport around midnight. The travel duration was 3 hours and 30 minutes. We ride on a taxi going to an apartment in Marine Meadows within the Marine Parade.
The owner of that apartment is a friend of Veronica's, and we only paid $10 SGD per night to sleep in the living room ($15 SGD in an airconditioned room with two double decks for guests). We checked in, charged all of our devices and went to sleep. It's fine to sleep in the living room because of open cool air with electric fan. I'm fine with that, and I sleep comfortably in a sofa.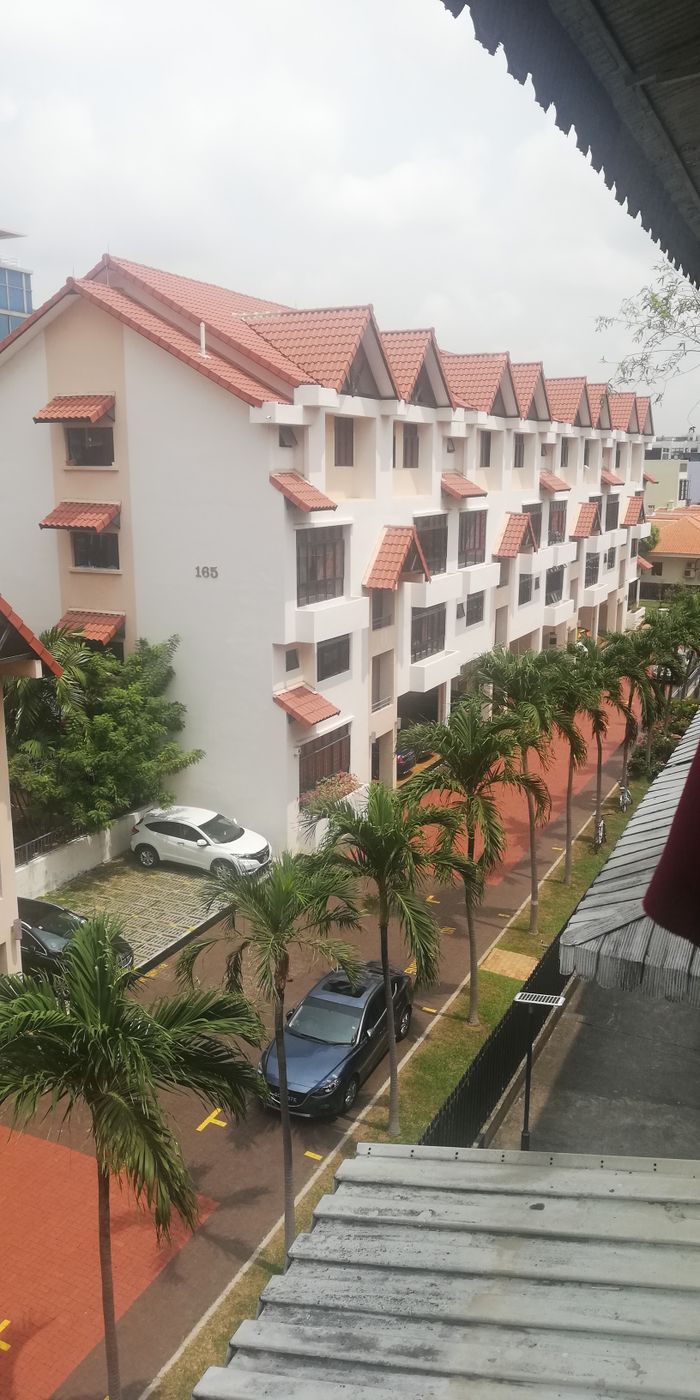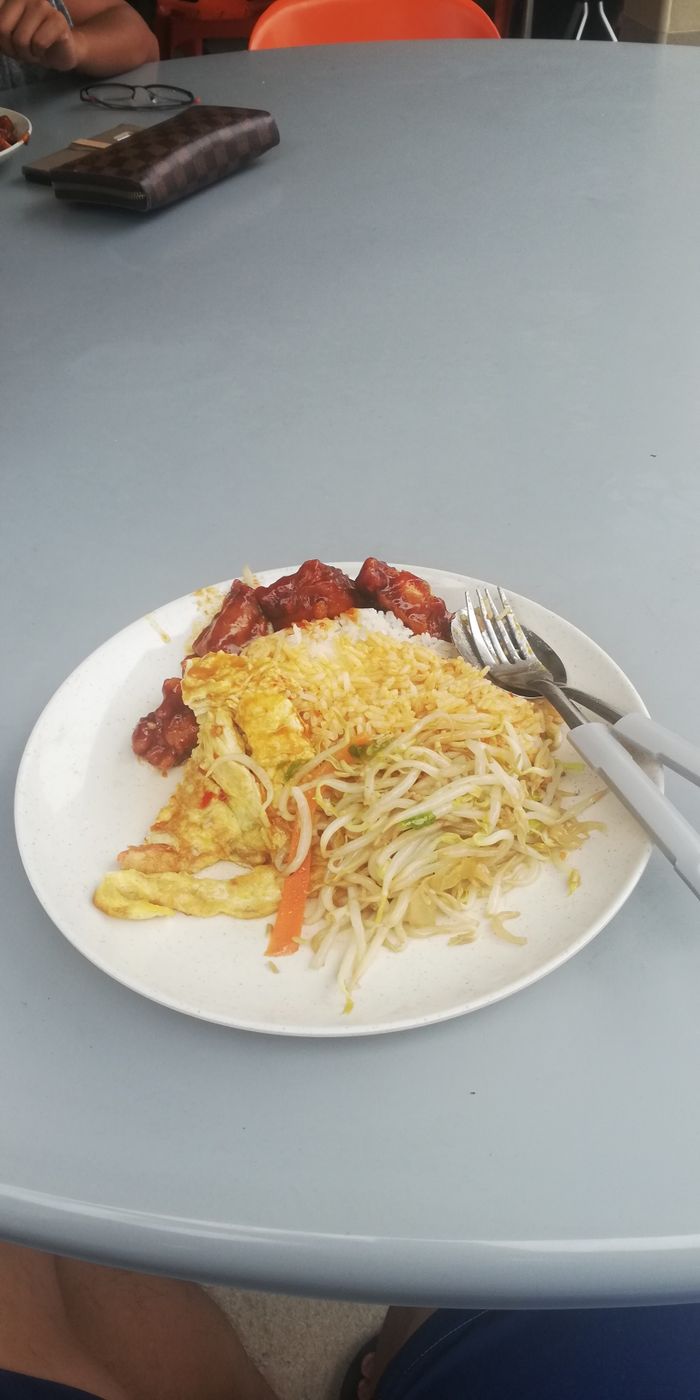 Day One: We woke up almost 12 noon and head to a local food court near the Marine Parade Police Station. I am surprised that the meals here are cheap. For one set of meal (meat/fish, vegetables, scrambled egg and rice), it only cost me less than $3 SGD. On top of that, I tried the Rose Bandung Drink for the first time, and I fell in love with it. It's the country's most popular thirst quencher, added with condensed or evaporated milk. I remember that one glass of it with ice is only $1.40 SGD.
After our brunch, we head off to a nearby grocery store to buy some coffee and snacks and go back to the apartment. We were supposed to explore a bit in Singapore. However, rain starts to fall. At the same time, the contacts we have in Singapore moved our meetup in the evening instead of afternoon.
During that time, Marine Parade has no nearby MTR station. It's either we take a bus, taxi or Grab Car to go anywhere. However, the three of us would divide the cost for the taxi transportation in our entire stay in Singapore.
We met our Singaporean friends at a roof deck bar where I can see the Marina Bay Sands from distance. I just forgot the name of the bar though. After chit-chatting with them, we walked to the Hawker Centre.
This is where we eat our dinner. I like restaurants with open cool air, especially during night time. From there, we eat some of their delicious meals like BBQ shrimps, chicken, etc. After that, we booked a Grab Car back to the apartment at Marine Parade to rest and prepare for the next day.
Day 2: We took a Grab Car going to Plaza Singapura. It's one of the famous malls in Singapore. We ate our lunch at the food court, and I tried the peking duck rice meal by Kopitiam. I forgot the price of this meal though, The main reason why we are there is because there is a Bitcoin ATM in a store where you can buy, sell or trade gold. I decided to check out what it looks like.
I had to admit that it's the first time I see a real Bitcoin ATM. We tried doing a transaction by converting our Bitcoin to SGD. After almost an hour, we successfully withdraw our SGD (confirmations normally takes almost an hour if transferring and converting BTC to fiat).
After that, we roamed around a bit on Plaza Singapura to check some stuff. Sonny has decided to meet us later because he is having a separate meetup with someone in Starbucks. Veronica and I went to book a Grab Car to Clarke Quay to meet one of her business friends.
After meeting with our business friend, Veronica was having a coffee. As for me, I want to roam around since it's my first time exploring the Clarke Quay. It's so clean, especially the river. I love everything around here, no matter if it's day or night.
I have never visited this place 6 years ago when I was with my fambam. I just realized even though that Singapore is just a small country, there are lots of attractive tourist spots like Clarke Quay. They even have a mini-cruise as well.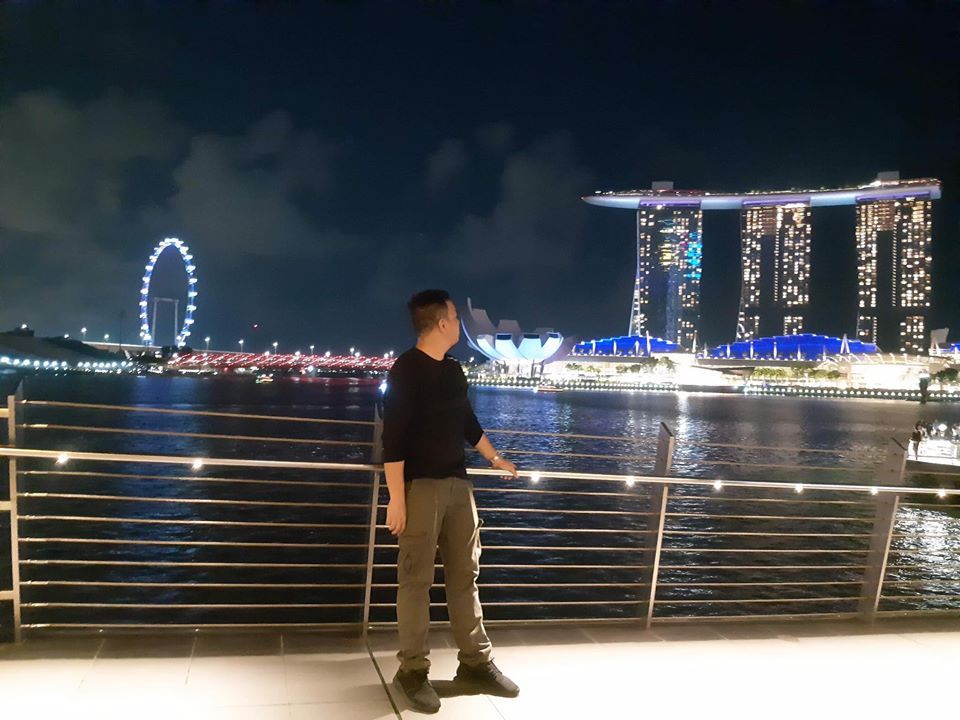 After Clarke Quay, we head off to the Merlion Park. Unfortunately that time, the famous Merlion statue was under renovation. At least, there's a little Merlion behind it.
We stayed at the Fullerton Hotel to watch the lights show of the Marina Bay Sands. We also have some dinner there and worked on our laptops before heading back to our apartment.
Day 3: While Veronica and Sonny are going to their separate meetups, I took my chance to explore Resorts World Sentosa all by myself. I booked a Grab Car going to VivoCity mall where I'll ride a monorail going to Resorts World Sentosa. It only cost me $4 SGD, so it's kinda affordable.
I stayed there from afternoon until almost midnight, because I roamed every station as much as I can.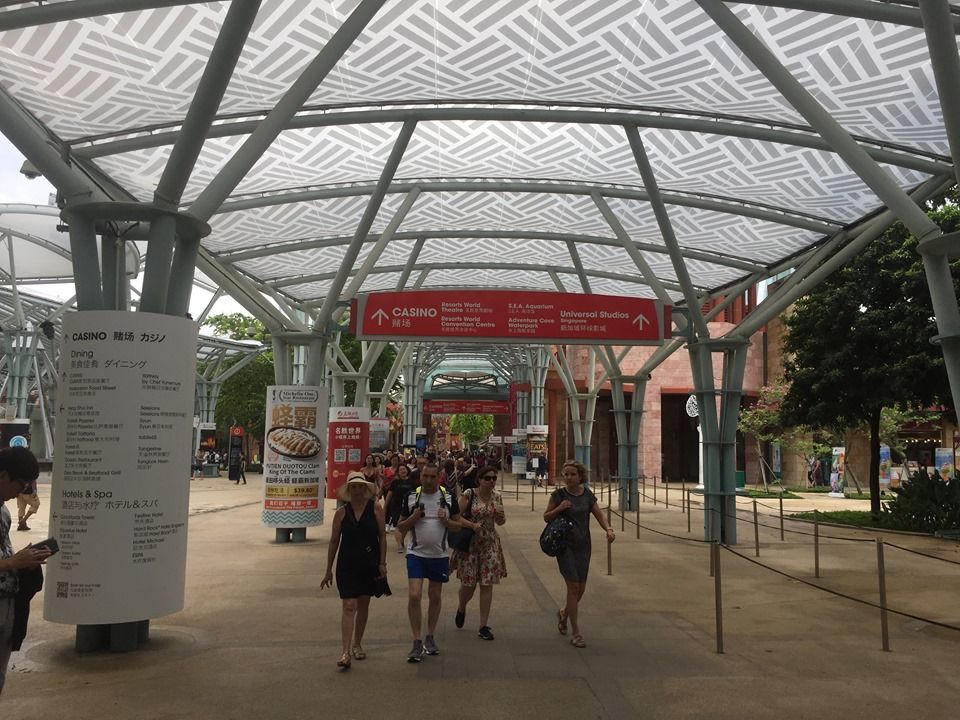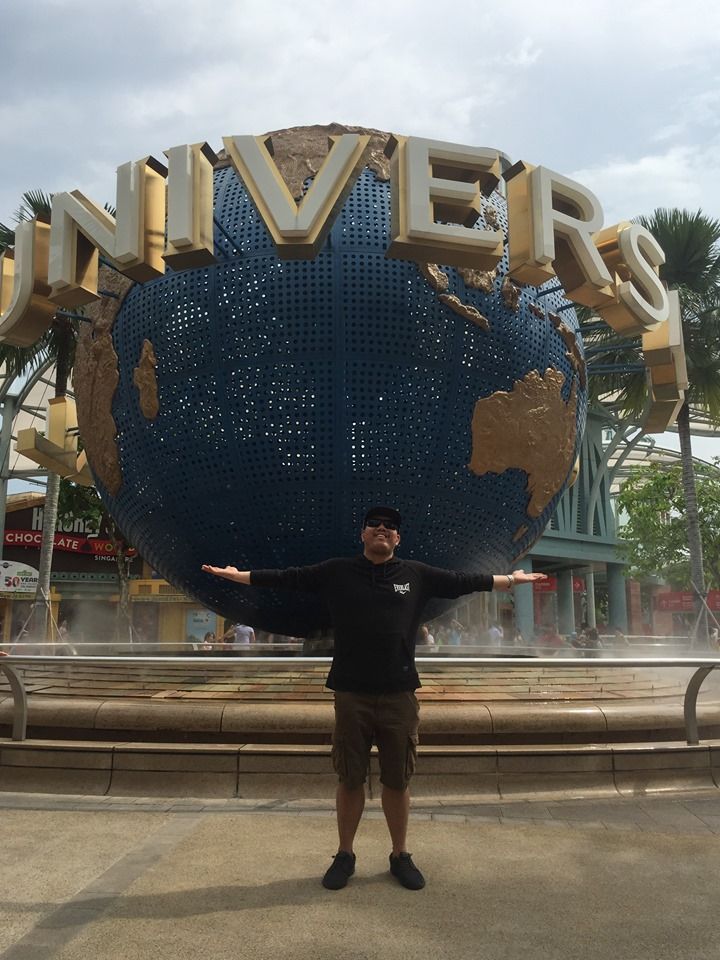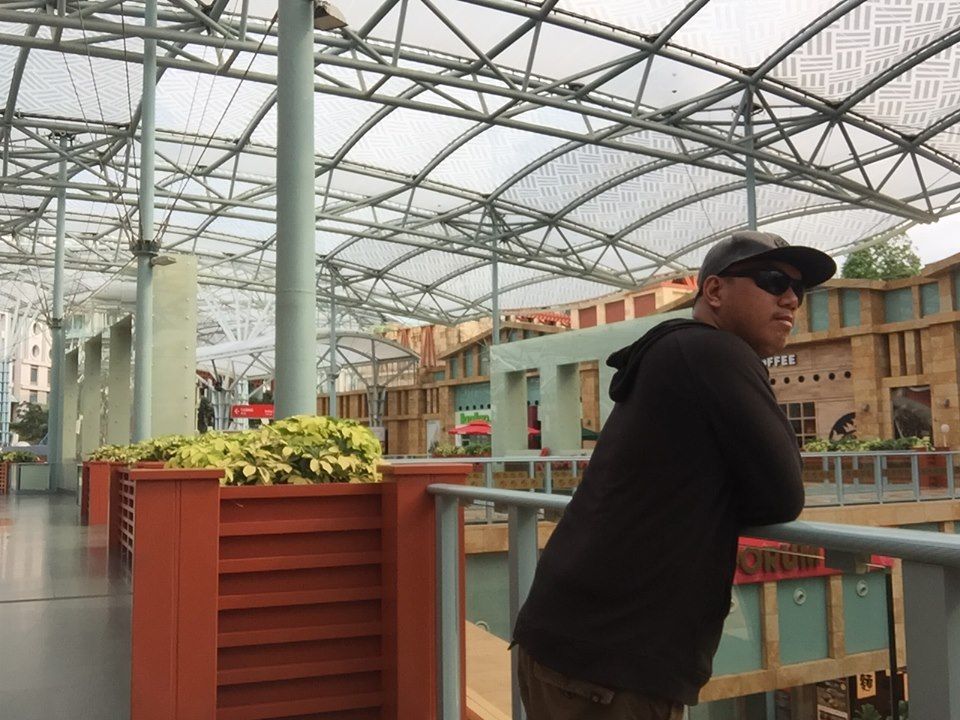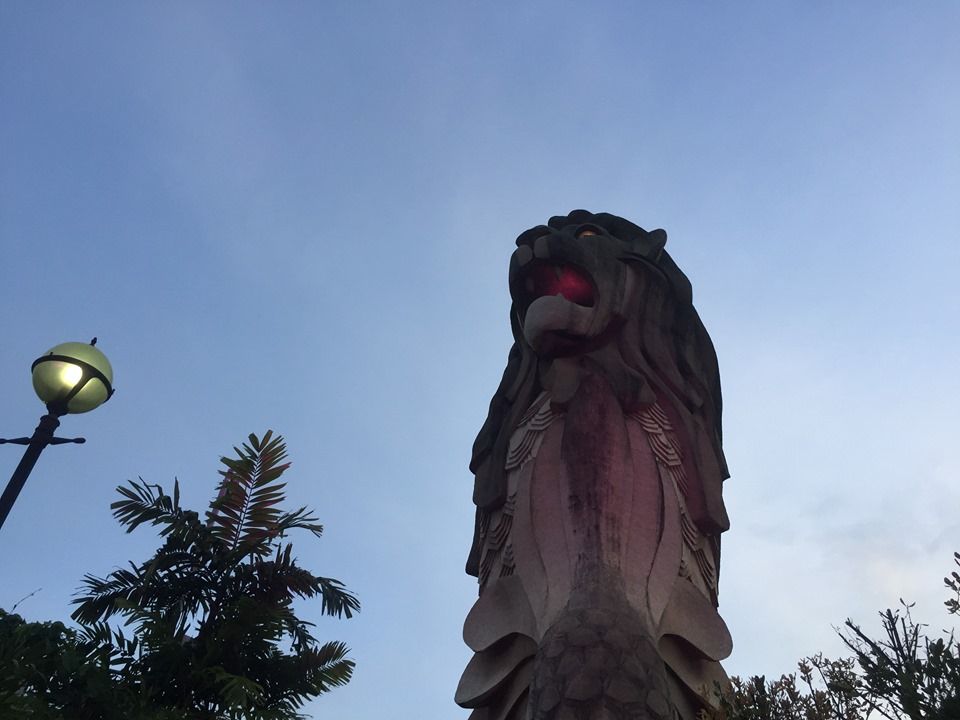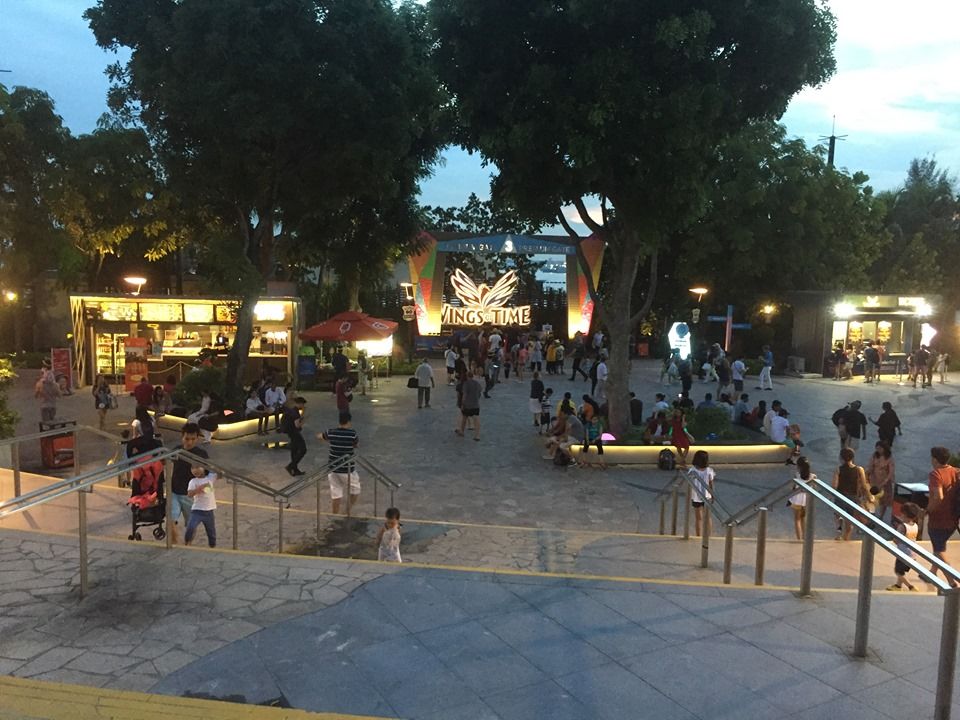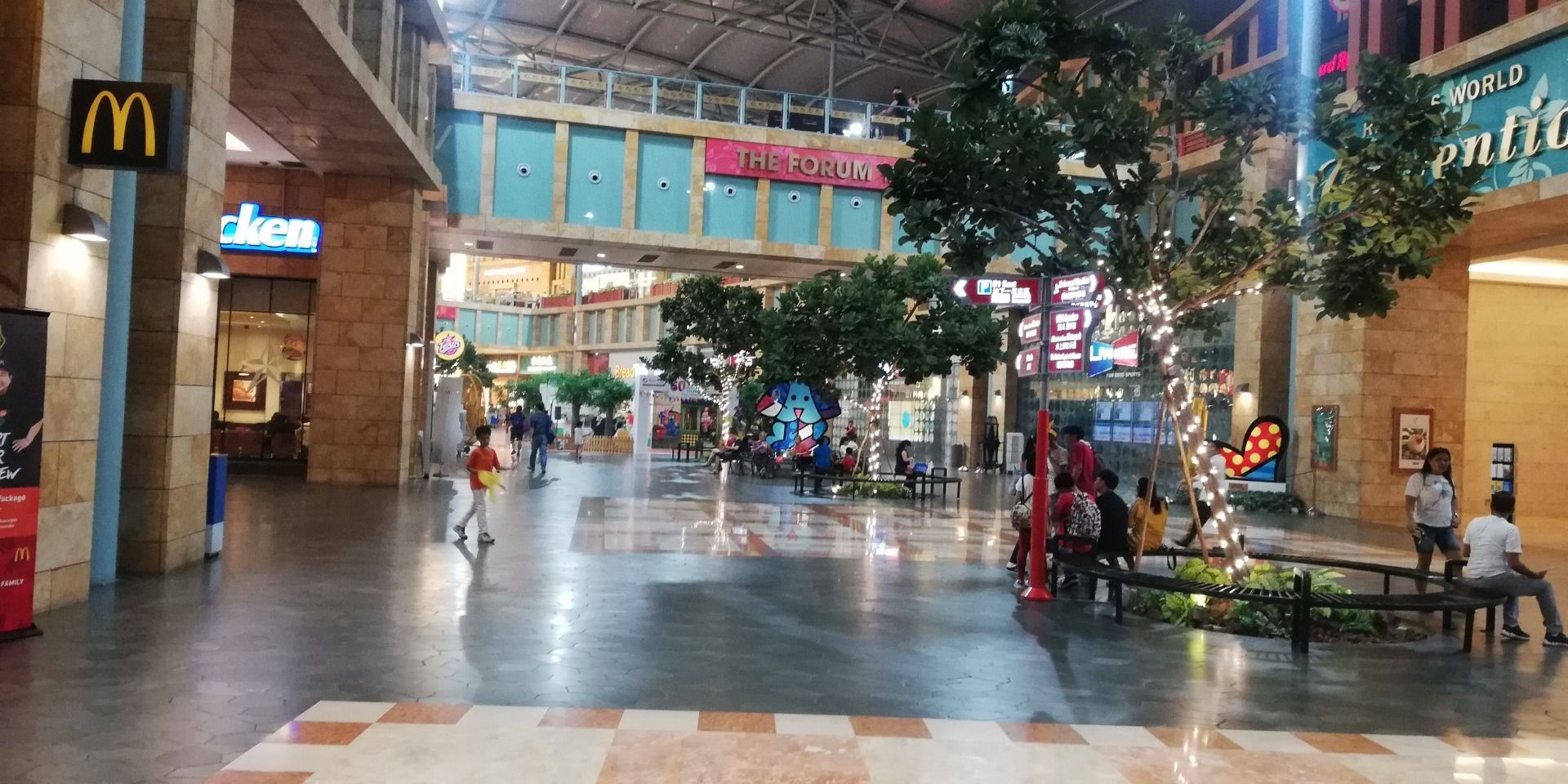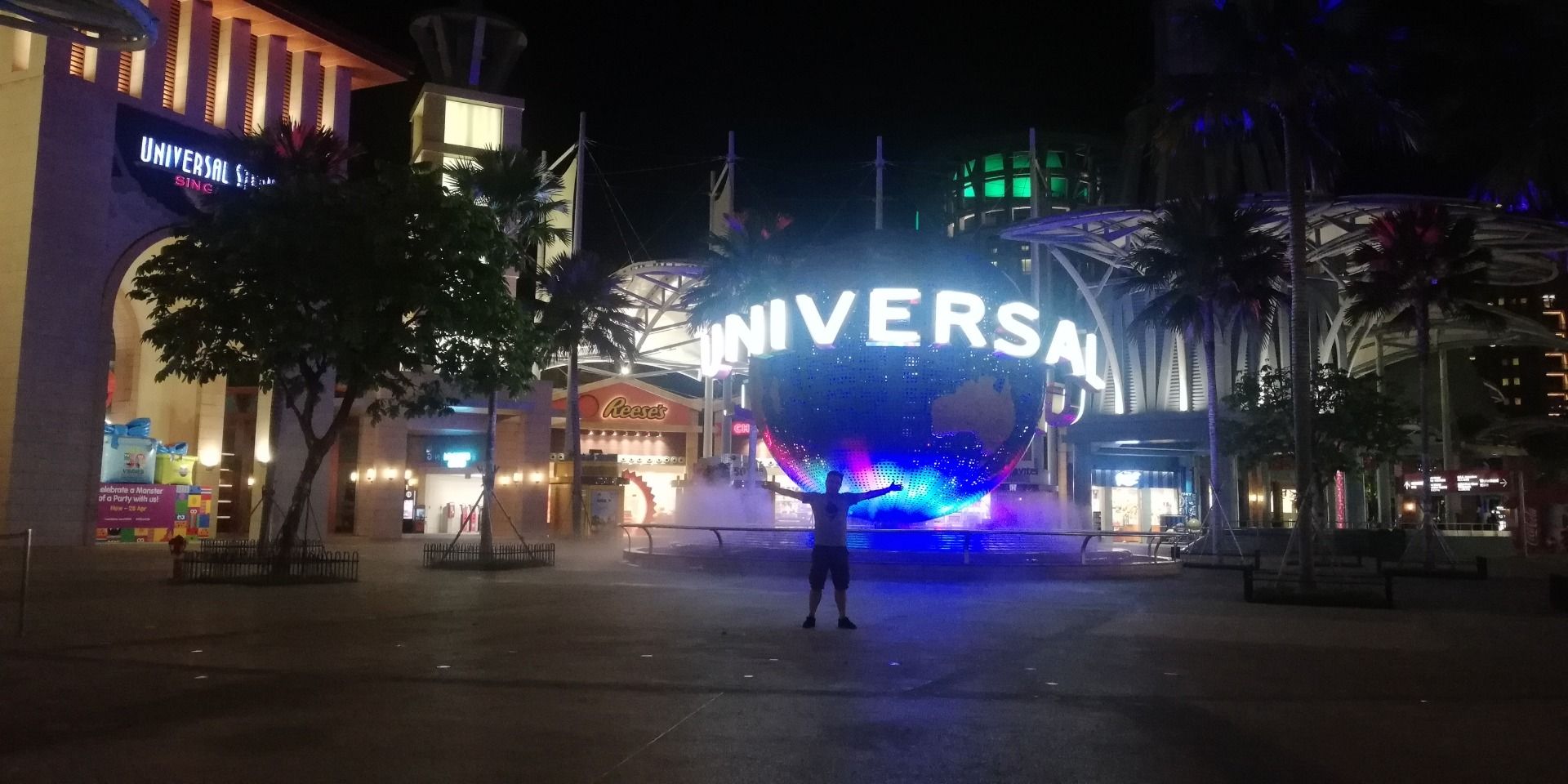 Six years ago, my family and I didn't have much time to explore a lot in Resorts World Sentosa. Fast forward to this date, I finally had lots of time! Luckily the monorail was still in operation when heading back to the VivoCity mall during midnight. I booked a Grab Car going back to the apartment in preparation for the next day.
Day 4 and 5: We attended the Blockchain Life 2019 Conference at the Marina Bay Sands Singapore. I've met once again some of the famous cryptocurrency personalities such as Bitcoin Cash CEO and founder Roger Ver.
Just like in the Token 2049 conference that we've attended in our Hongkong trip, our main purpose is to connect to various cryptocurrency enthusiasts and companies and get their calling cards for future business proposals. I remember that in Day 4, we had an after party somewhere in Clarke Quay.
On Day 5, it's Sonny's birthday and we celebrated at the Marina Bay Sands Skypark. The entrance fee for adults is $23 SGD and $12 SGD for children ages 2 to 12. We ordered some drinks in their bar and enjoyed our moments there.
After that, we head off to our apartment to pack our stuff and booked a Grab Car to Changi International Airport. However, before our flight schedule, it's our opportunity to check out the airport's newest attraction, the Jewel.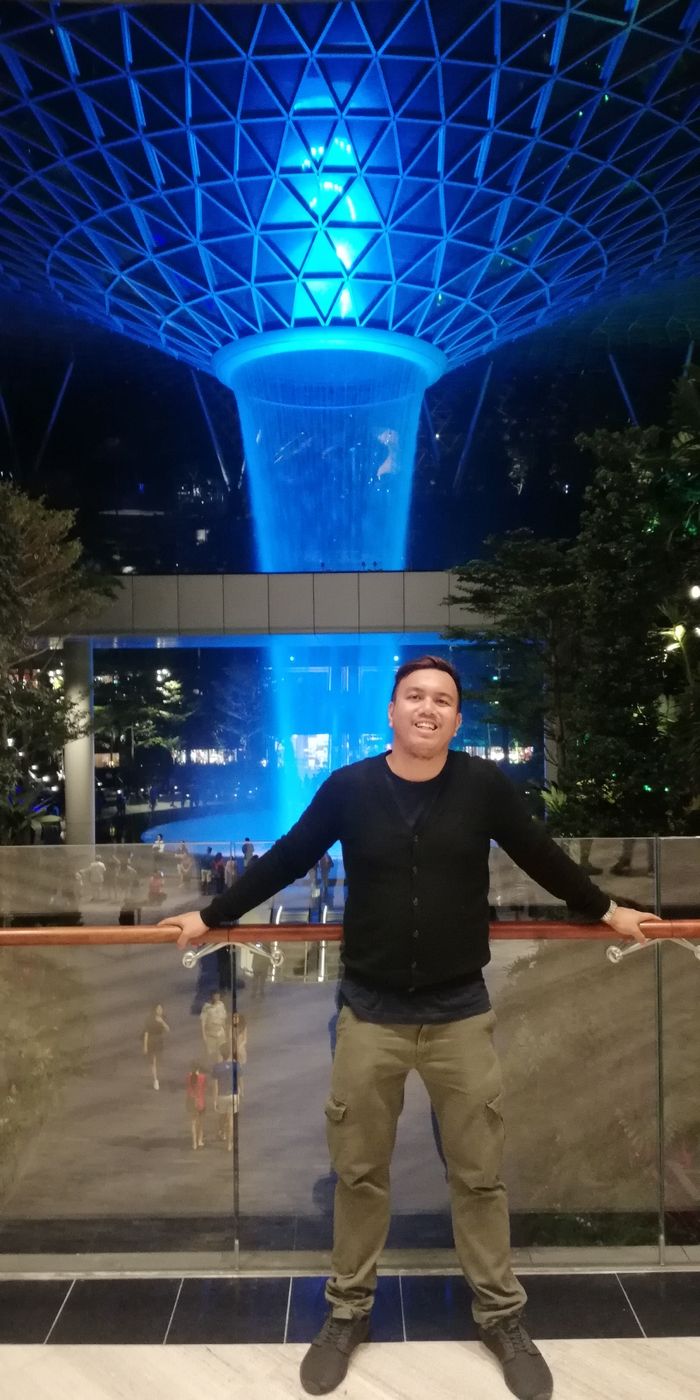 After spending at least an hour at the Jewel Changi Airport, we waited for the airport bus for us to be transferred to Terminal 4 to catch up on our flight. We flew back to Manila safe and sound and heading off to rest in an apartment where Sonny stayed.
My first trip to Singapore after 6 years is something that I would never ever forget, especially my solo exploration to the Resorts World Sentosa. And you know what? Not only I came back to Singapore last year, but I actually went here three times last year (which I will be making a separate travel story for those).
That's all guys! Thank you so much for your time to read my travel blog about my return to Singapore after 6 years. I hope you enjoyed reading my travel story and the pictures that I've shared. Cheers!
Did you liked my travel blog for today? I would greatly appreciate if you could leave an upvote! Stay tuned for my upcoming travel story!
Check out my previous travel stories here:
Exploring the People's Park in San Carlos City
Unplanned escapade to Camotes Island
Nature outing with the fambam, relatives and friends somewhere in La Carlota
Wandering around Hong Kong for the first time