Hello Travel
About 6 Months ago The July and the middle of 2019 The Most Beautiful and Amazing Event of the Rinjani Mounted Clouds Covered the Clouds Covering Almost All of the Mounts. locals due to the phenomenon of the mountains covered or shadowed by this umbrella occur outside of Nalar and Human logic, ... But this is the fact that the Hundreds of people even lost millions of eyes to see it, .... Many people think that this may not be true but that millions of eyes are watching Not to lie, ... Why is it such a dear friend, ..? .. According to local folklore, this mountain last year was also protected by the cloud, ... But not as loud as mid-2019 on July 17 early morning around 7.30 pm, Sunguh is fantastic, It looks so beautiful as if it were just the result of human engineering, ... This Mount Teryata has its own unique story According to local folklore with a mysterious power of attraction with a mystic scent around the Mountains, ... But For Those Who Believe Traveling Friends, ... While For Those Who Do Not Believe That Mysterious Thing Will Never Happen because you are what you see, and you are what you hear and you are what you think,…!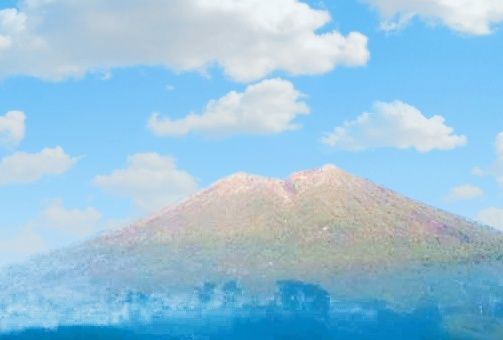 Best Friends,…
The most unique and unique of Uniq is in the province of Lombok in the southwestern province of Nusa, not only will we find it but other mountains such as a small mountain near the lake, the mountain is called the volcanic mountain, from the summit of the mountain itself adds to the scent of the beauty of the magnificent natural scenery ... boiling, and it turns out, dear friends,… this spring is believed by some locals to be cured of all kinds of diseases,… !! .. Is this a myth or is it just a mystery,…? ... Surely to prove his Lovers best friend right into that freedom, .. Of course if you have enough sustenance needs on the go,…But travel companions for those of you who want to visit the place For some time have been closed by the local government since January 1 / 31th March 2020 and can no longer be visited for hiking, If you are a hobby of course, ...! .. But of course there are still other beautiful places to visit: the condo hills, the secluded hills and the pristine savanna,…! Such a travel companion, .. A Post I can tell, The photo above I took from a friend's camera as well as my brother who lived in the area when I visited the place in the event of a visit and thanksgiving between friends and relatives, ...! ..
Good luck and may God bless you, ..