The Brazilian state of Bahia has more than 900 km of coastline, a huge area where I read there are beaches of all kinds, for every taste. But of course, even among so many options they told me that there was a place that by the characteristics it gathered stood out above the others: Morro de Sâo Paulo.
After spending two days knowing Salvador, the capital of Bahia, read my previous post if you like (https://steemit.com/hive-184437/@sofathana/the-syncretism-turned-into-a-city-salvador-de-bahia-brazil), I wanted to go to some good beach or beaches in this region. Some Brazilians I met told me to go to Morro de Sâo Paulo, a site that was also featured in the travel guide I was carrying.
I went to the Maritime Tourist Terminal of Salvador and embarked about 9:00 in the morning on a catamaran that was completely filled, this destination is very popular.
In the first section of the trip, although it was not long, about 40 minutes to the island of Itaparica, I did not have a good time because between the sudden movements of the boat and the strong smell of fuel, I was about to throw up. To avoid getting more dizzy, I closed my eyes and tried to take a deep breath, zen attitude hehehe, which worked, I did not vomit.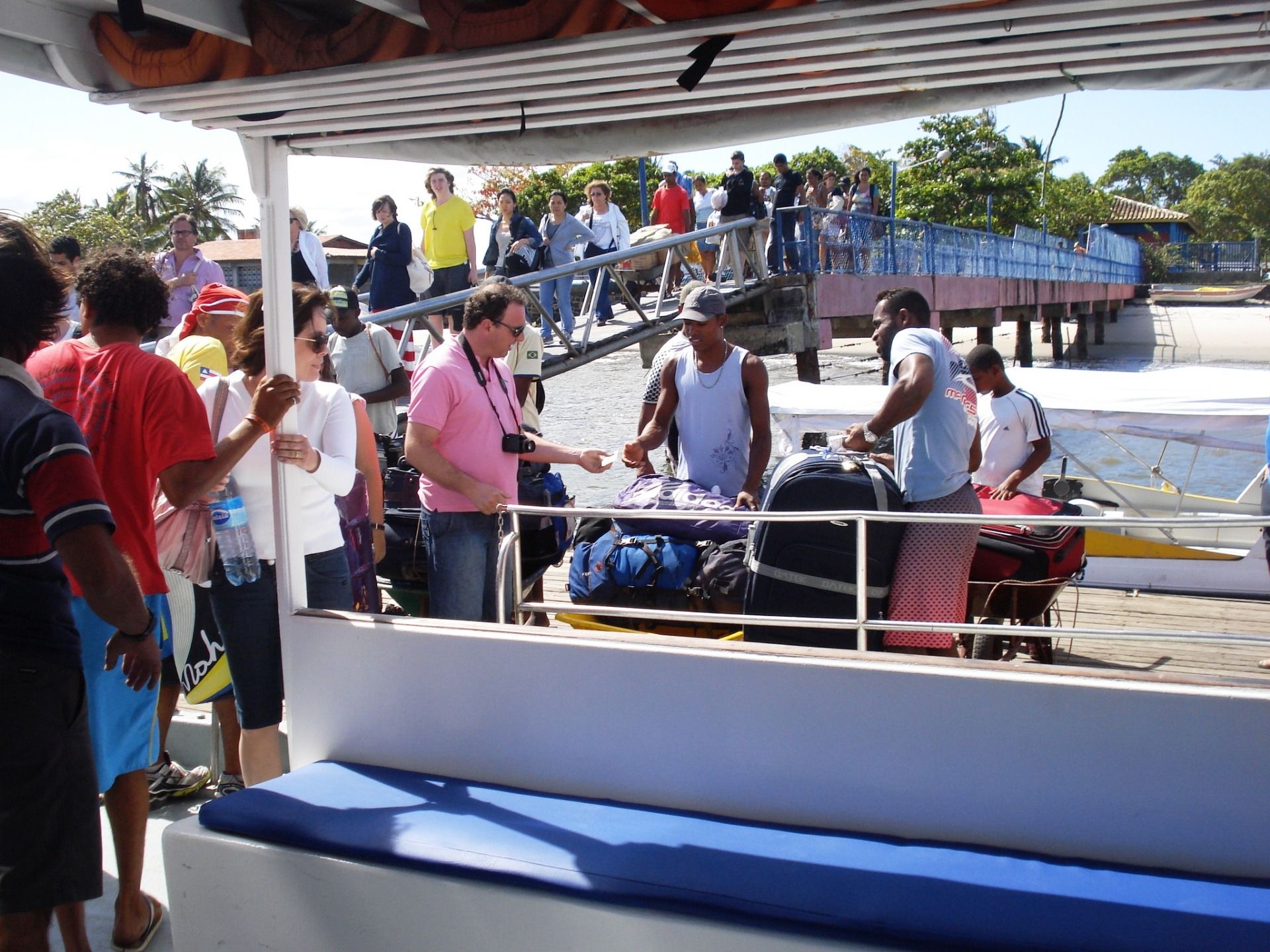 In Itaparica we were waiting for a bus to the city of Valença, and once there we got on a boat to Morro de Sâo Paulo, which I arrived around noon.
The Arco do Portaló, which dates back to the 17th century, welcomes everyone in the port, as do the promoters who wait for tourists to offer them accommodation and the boys who work transporting luggage with a wheelbarrow.
The entrance to Morro de Sâo Paulo
I had no room reserved, I asked where the main street was, since it is a small town, and I got there in a few minutes: Rua Caminho da Praia. There were many accommodations, I checked prices and I stayed in a nice and economical room that also included café da manhâ (breakfast).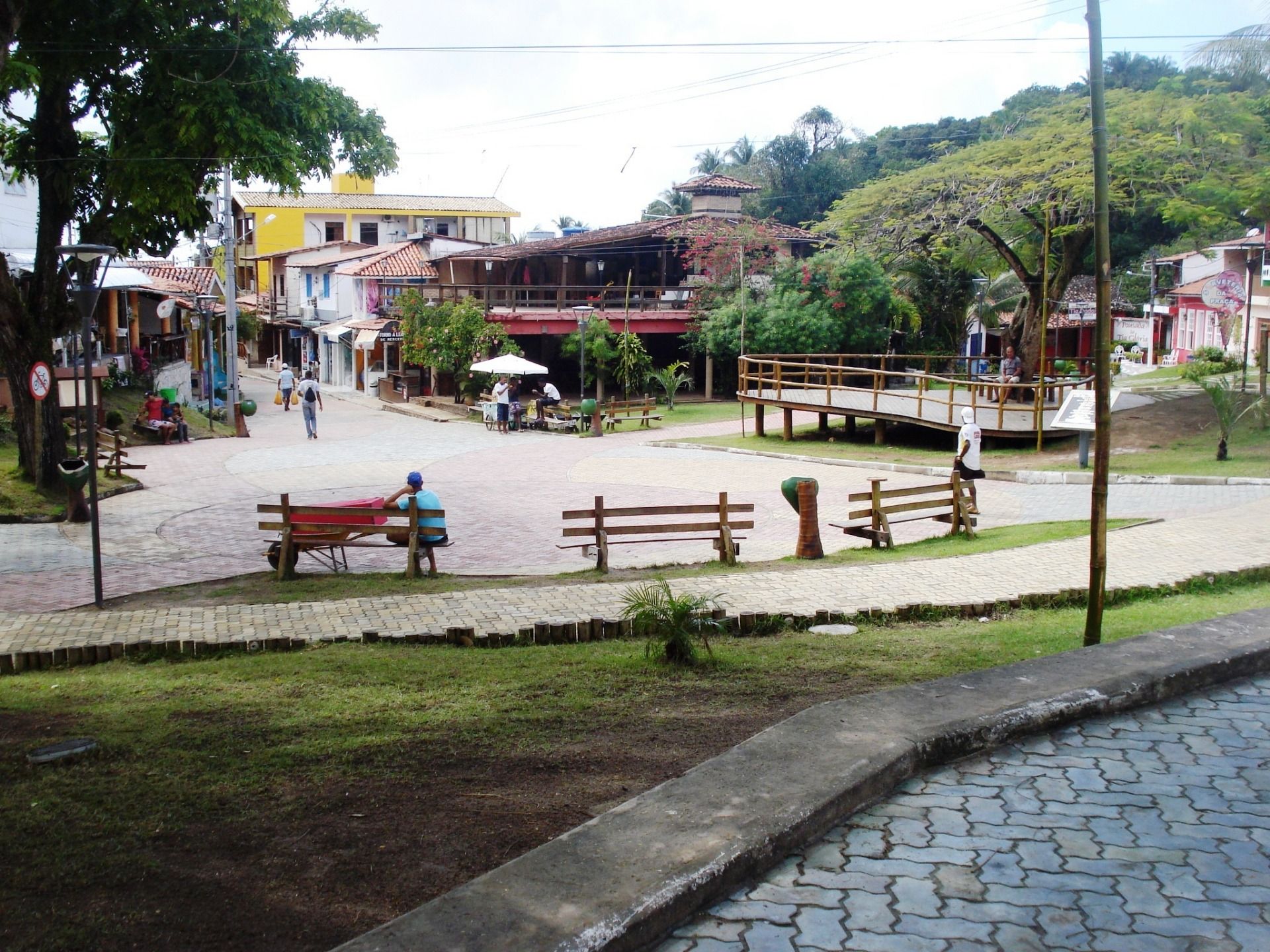 Aureliano Lima Square and beginning of Caminho da Praia Street
Morro de Sâo Paulo is on the northern tip of the island of Tinharé, is part of an archipelago (26 islands) that is 60 km south of Salvador de Bahia and is a tropical beauty, with idyllic beaches, jungle hills, rivers, mangroves and the beautiful streets and little houses of the main town: Vila, without forgetting its lively atmosphere.
His name is because the first Portuguese navigator who arrived at the place in 1535 was a devotee of St. Paul. It tells its hectic story that since the sixteenth century, French and Dutch pirates who were after booties and clandestine businesses, frequented Morro where there were gambling houses and prostitution. As the inspection by the Portuguese Captaincy was difficult due to its remote location, this area became a safe place for the criminals of the time.
Returning to my tour of the island, leaving my things at the inn and putting on my swimsuit, I examined the map they gave me upon arrival. You could walk to the most prominent beaches, the farthest is about 5 km from the town of Vila. Although they have their name, they are best known by number, from First to Fifth Beach.
Prainha or First Beach
It was already about two in the afternoon, I bought something to eat to go (empanadas and juice) and I went to the beach down the main street of the town. I passed Prainha, known as First Beach and continued to Praia da Poça (Second Beach), about 100 meters beyond.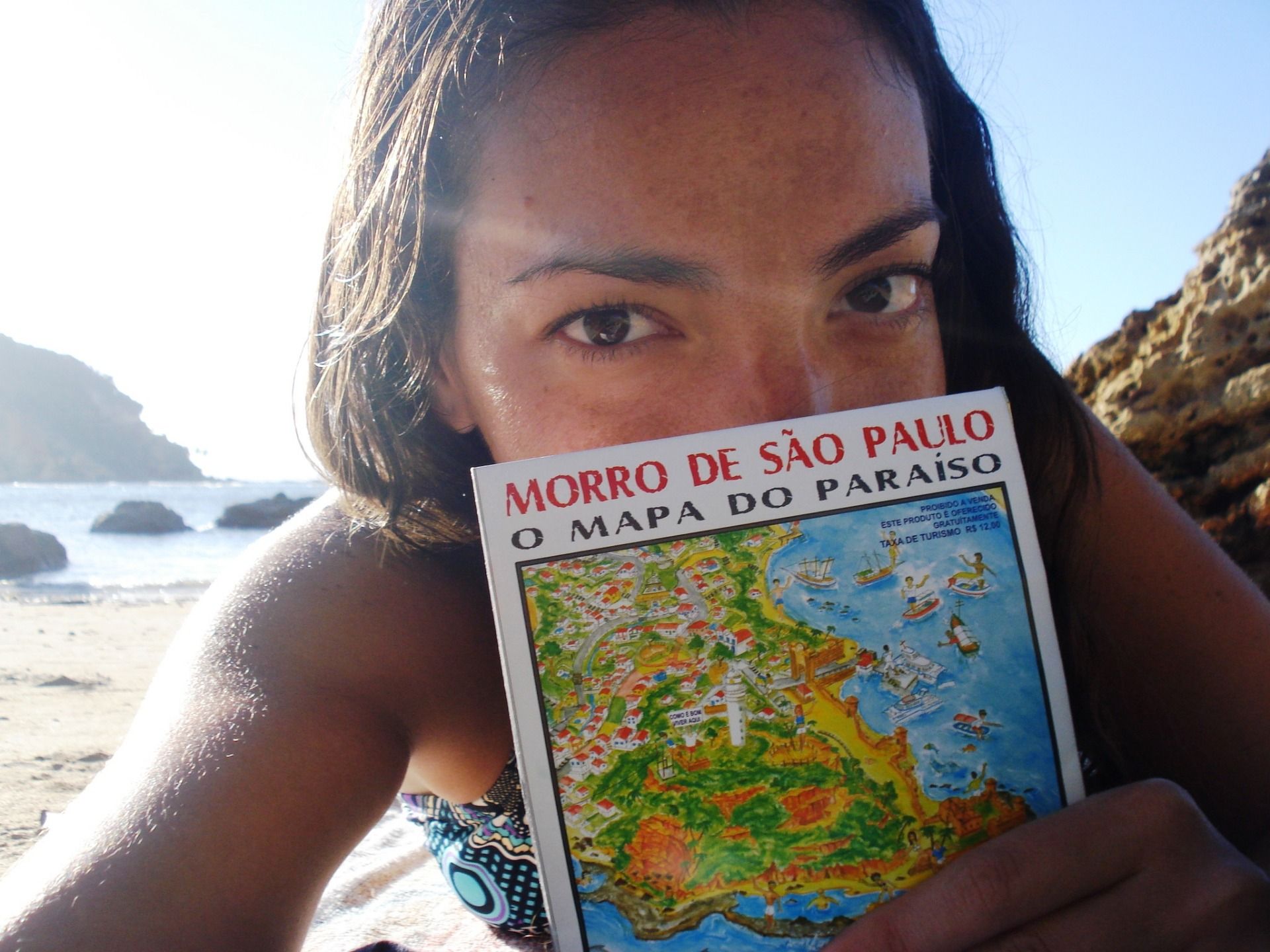 With the payment of the entrance tax to the island, they give you a map
It seems that it had rained because when I arrived I found this cute rainbow
There were quite a lot of people and also music. In Second Beach is where the largest activity of Morro is concentrated, with several accommodations, shops, restaurants, nightclubs, kiosks ...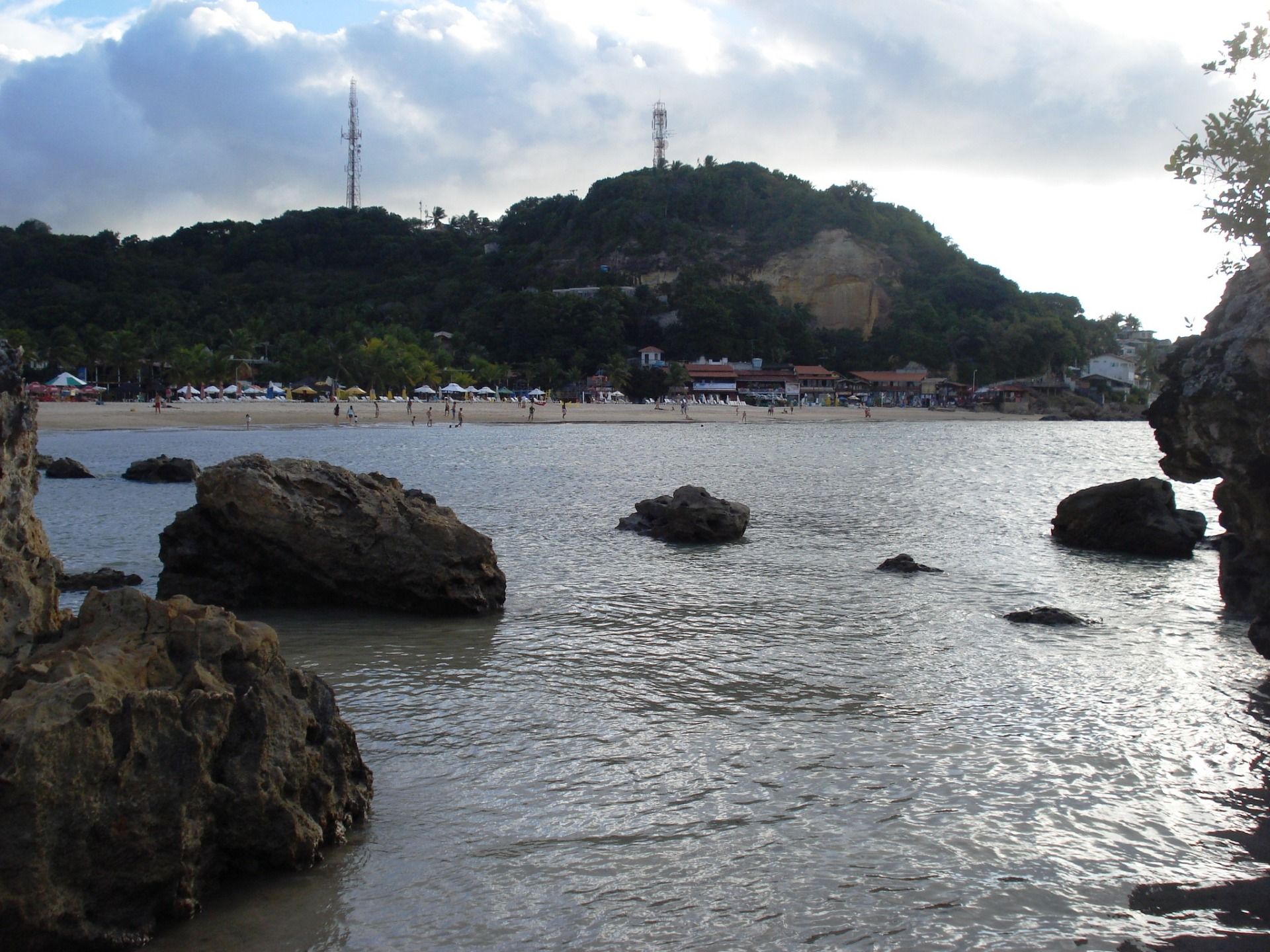 There I spent the afternoon bathing, sunbathing, chatting with other travelers and then seeing the surroundings to take some pictures.
It should be noted that in Morro de Sâo Paulo you can walk quietly through the streets because there are no cars, something that gives this island a special touch.
The next day I woke up early because my goal was to know the other beaches: Third, Fourth and Fifth. I prepared my bag and took several things to eat that I had bought the day before.
After passing Second Beach, the landscape became more open and there was less movement of people. In Praia da Caeira or Third Beach I saw some people jogging along the shore and also carts with horses. I stayed for a while, took a bath and kept walking.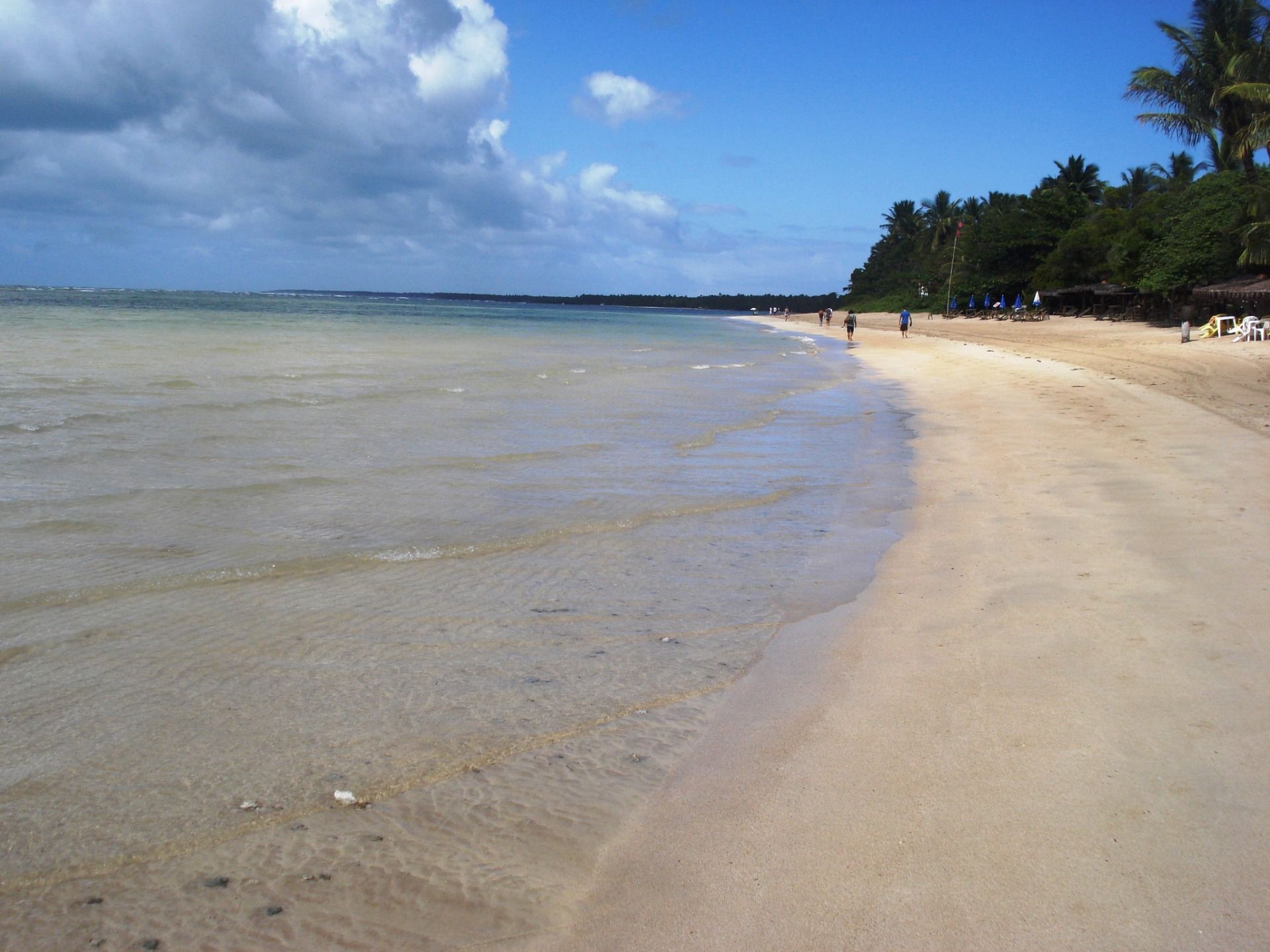 Horses and mules are the means of transport on the island since cars do not circulate
The palm trees, the wide strips of sand and the calm waters accompanied me on the way to the Fourth Beach, which is divided into four: Praia do Mangue Queimado, Praia do Sueiro, Praia do Porto do Zimbo and Praia da Ponta do Mangue.
There are also river mouths, where I also cooled. There were almost no people, apart from some scattered inns and a certain movement that was seen there, I felt that I had the island just for me hehehe.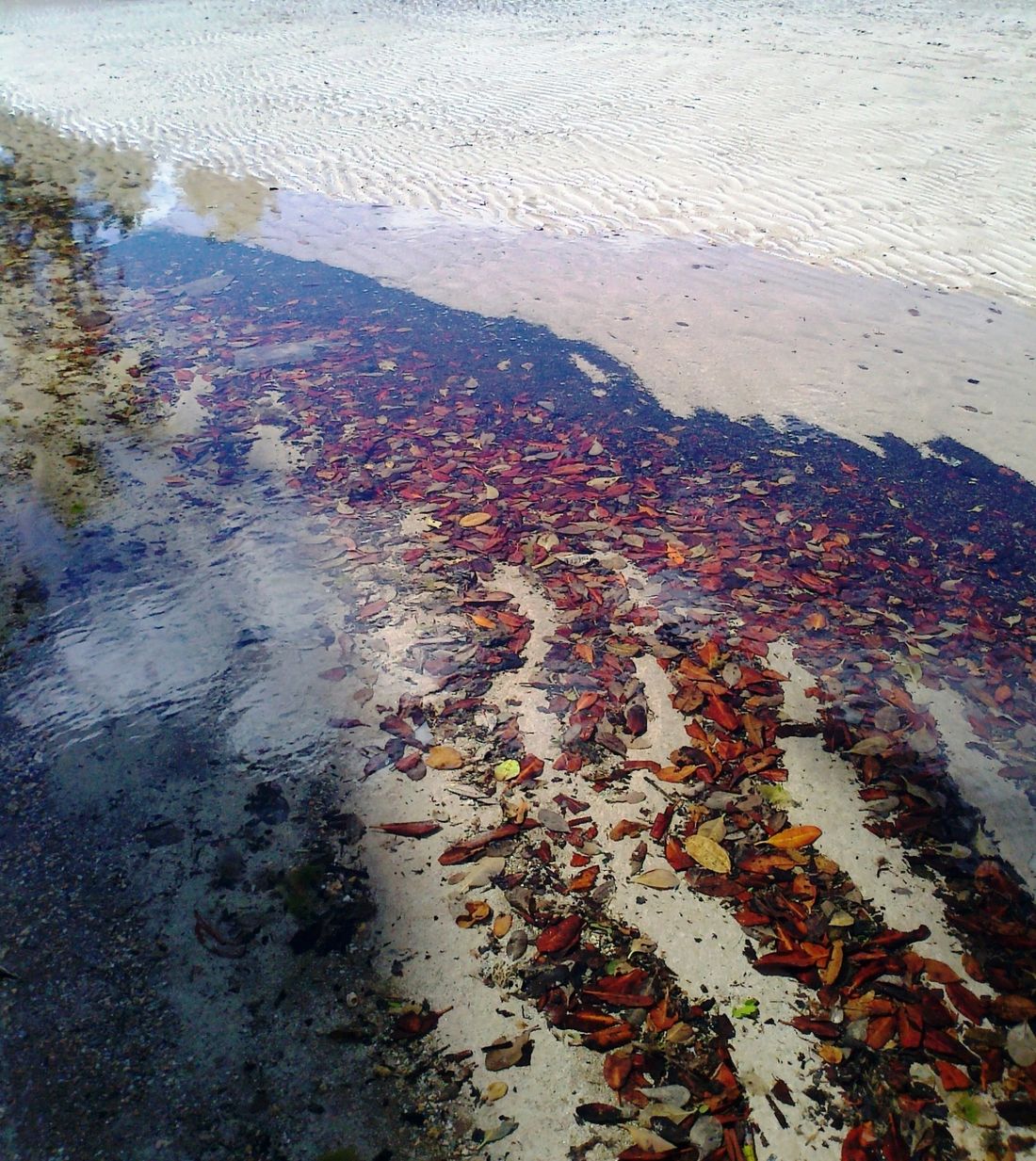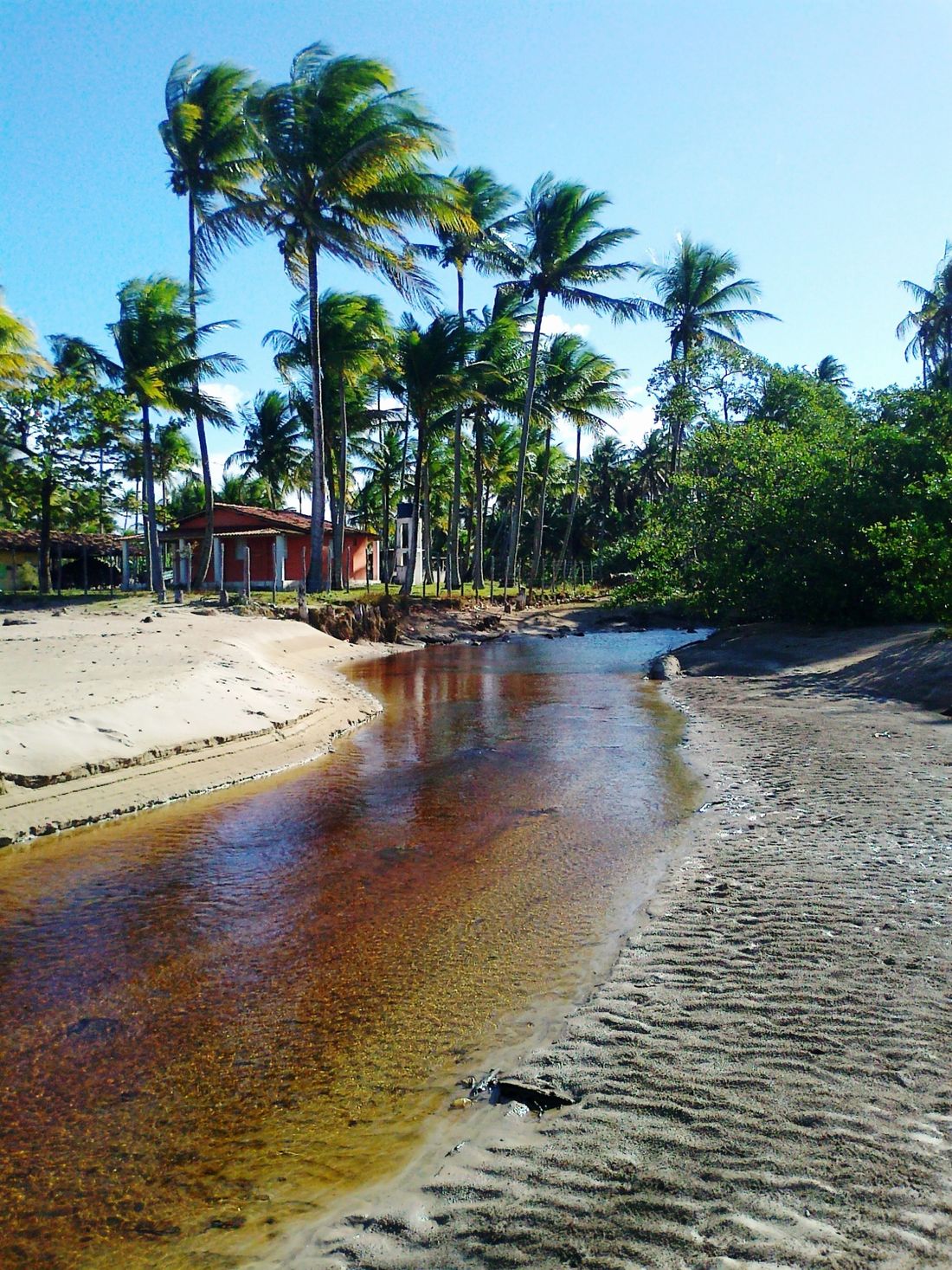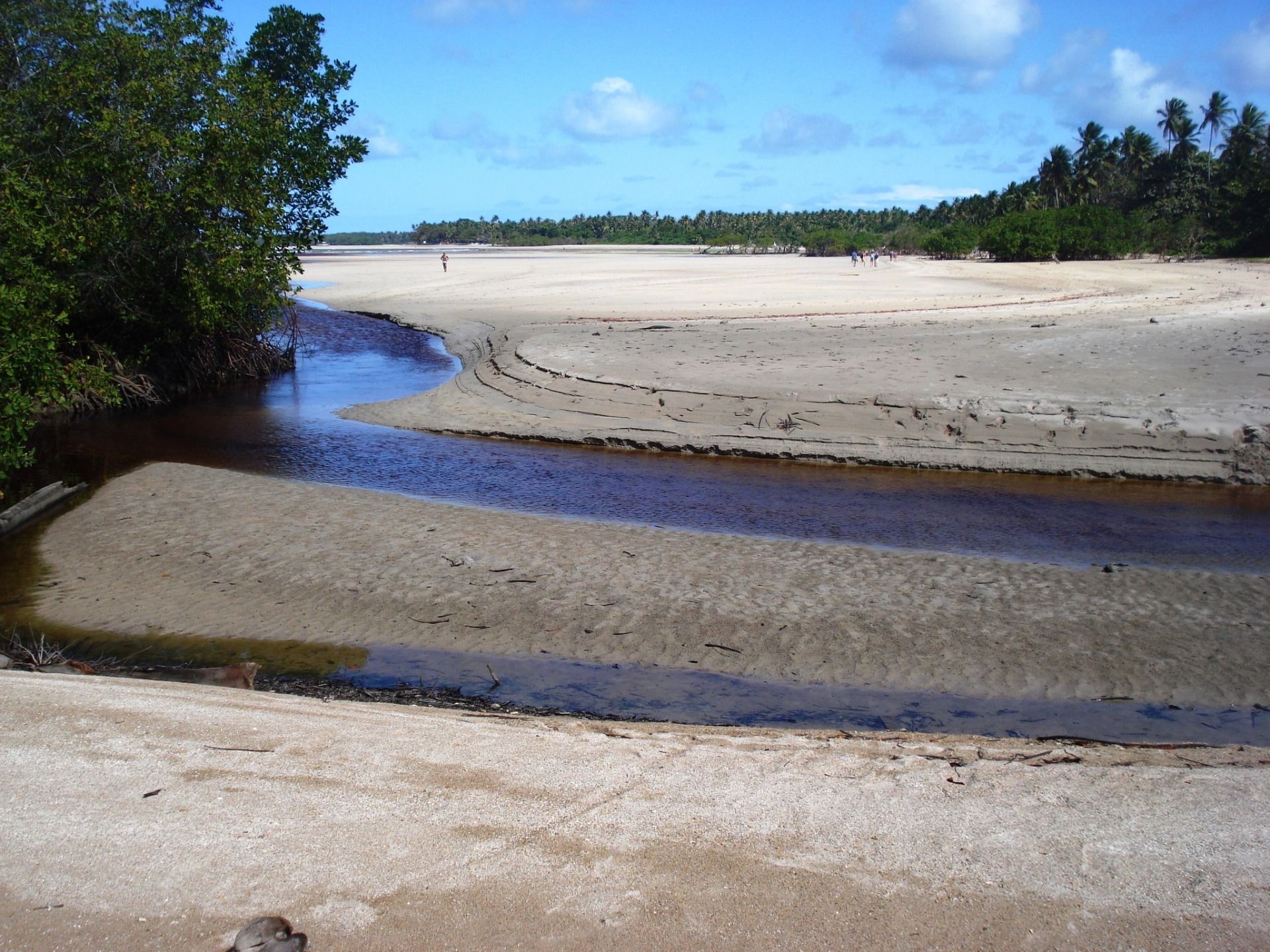 I was close to my goal, the Fifth Beach or Praia do Encanto, beautiful, deserted ... Uff, it was worth the walk!
At the end of the afternoon I toured the town of Vila, its Central Plaza, church and the Fonte Grande (Big Fountain), which was built in 1746 for the use of the prison on the island.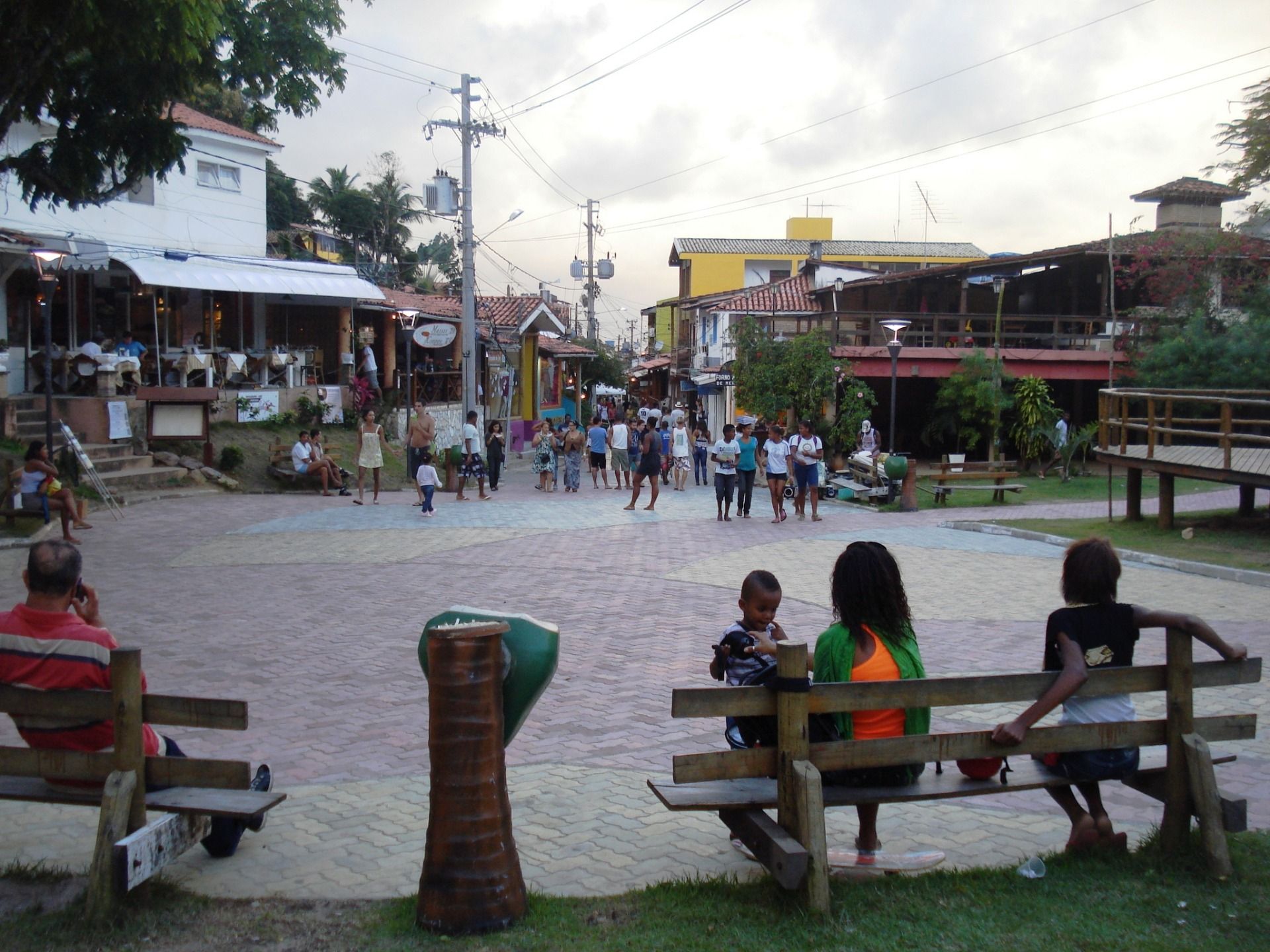 Central Square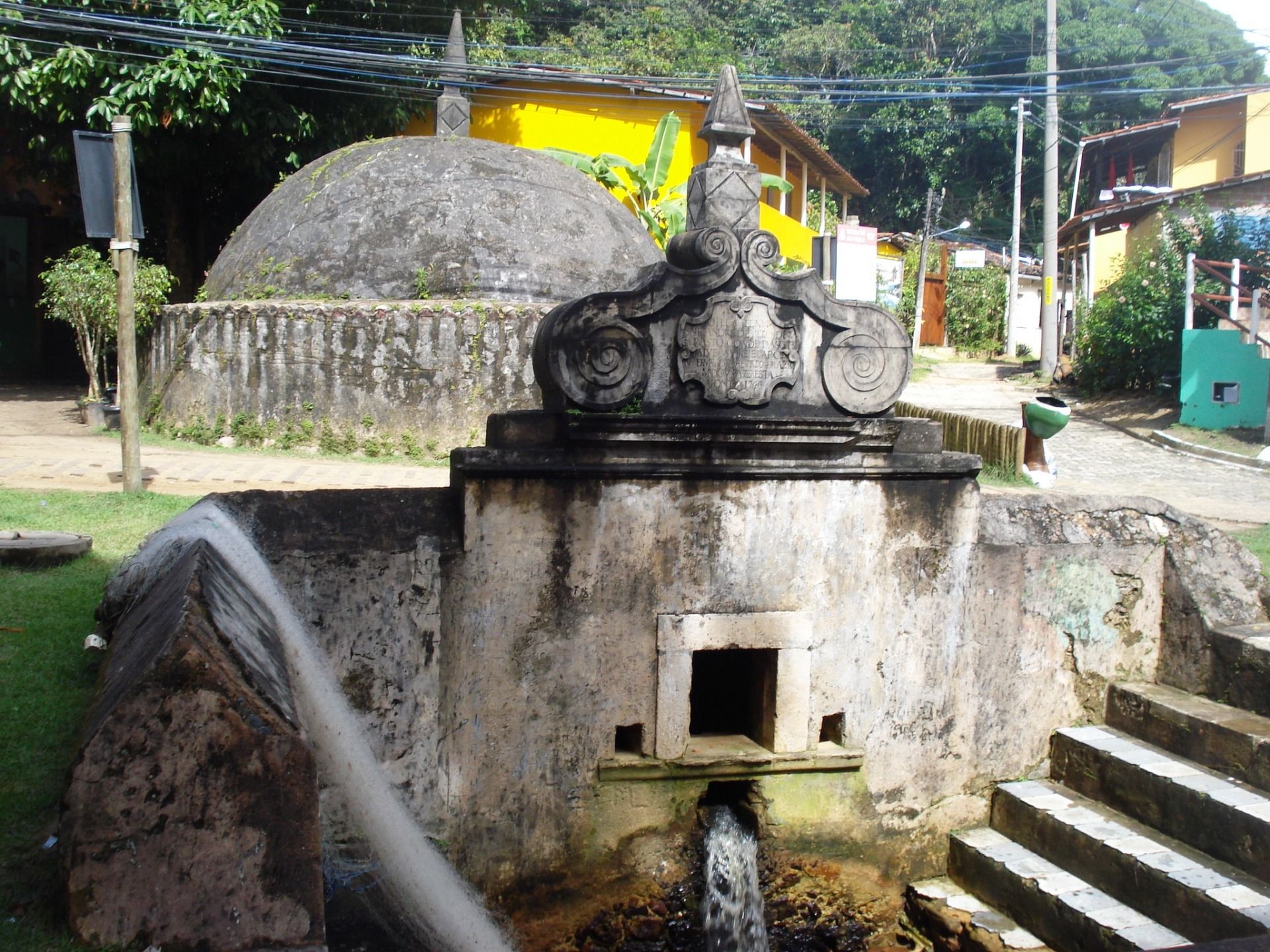 Fonte Grande (Big Fountain) historical monument
Some people abuse animals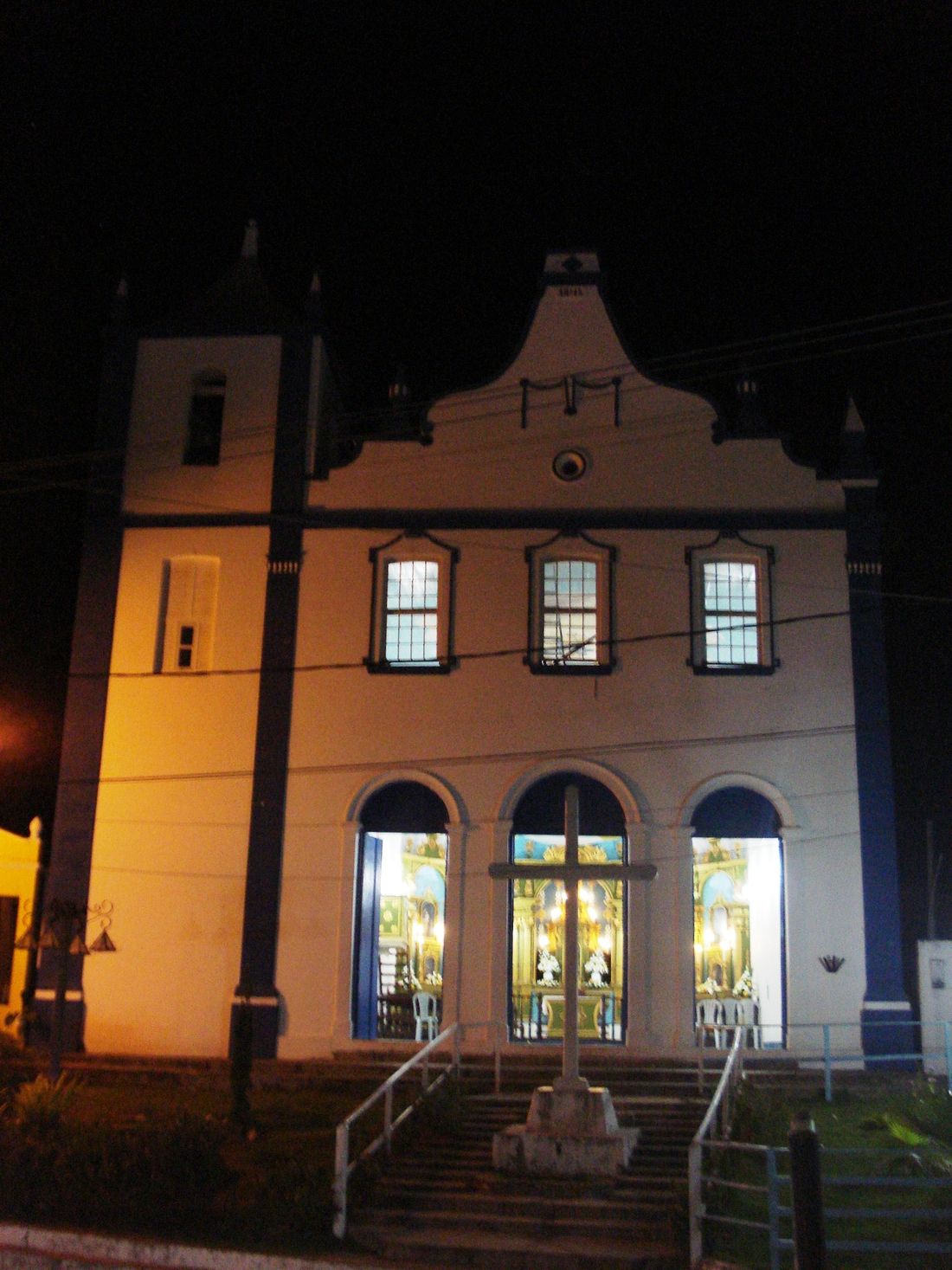 Nossa Senhora da Luz Church
My third day in Morro de Sâo Paulo was also the last one there, my catamaran back to Salvador, leaving before noon, so to take advantage of the morning hours I went to meet the Farol do Morro, a lighthouse dating from 1855, on a pleasant walk through the forest.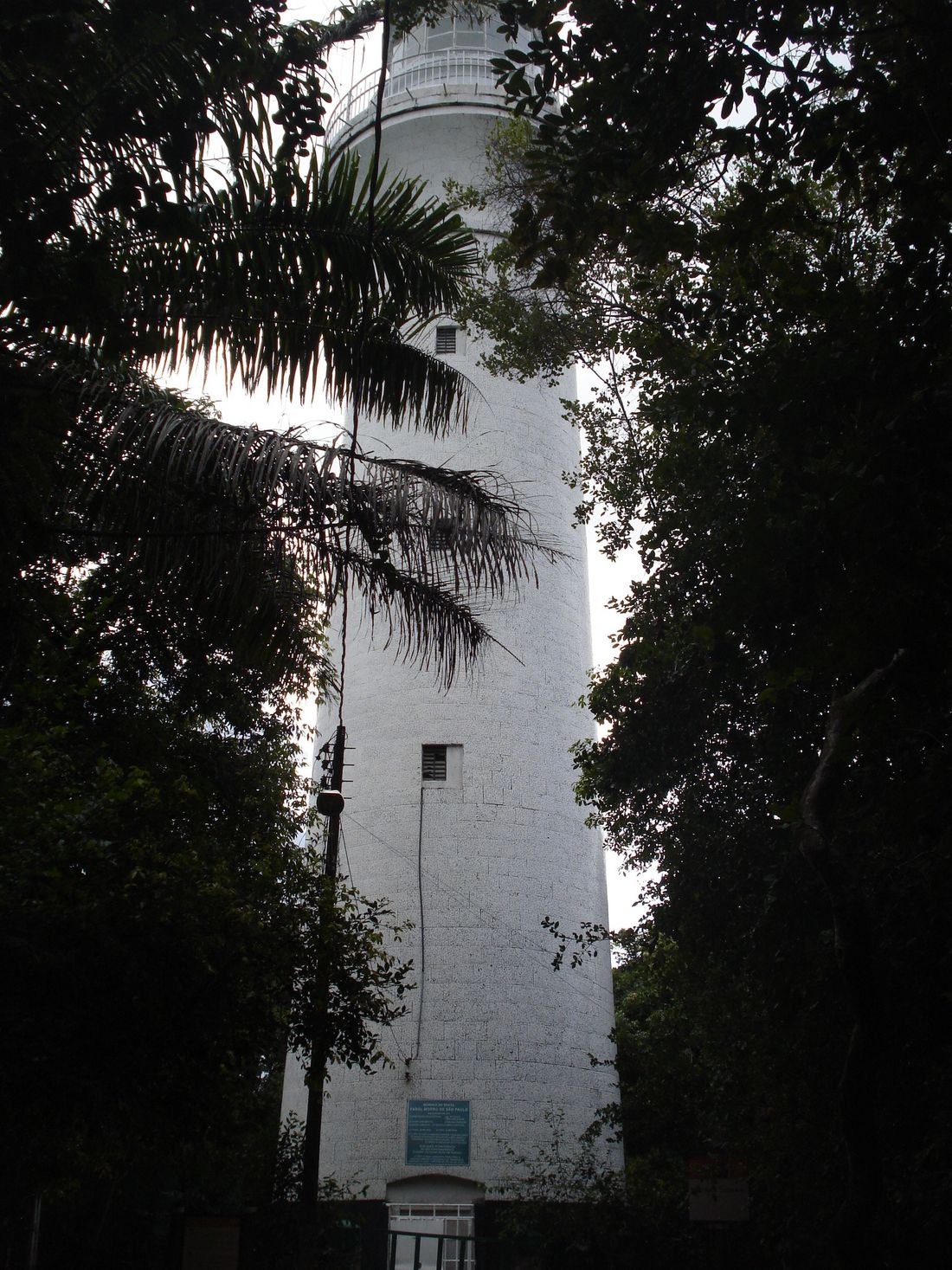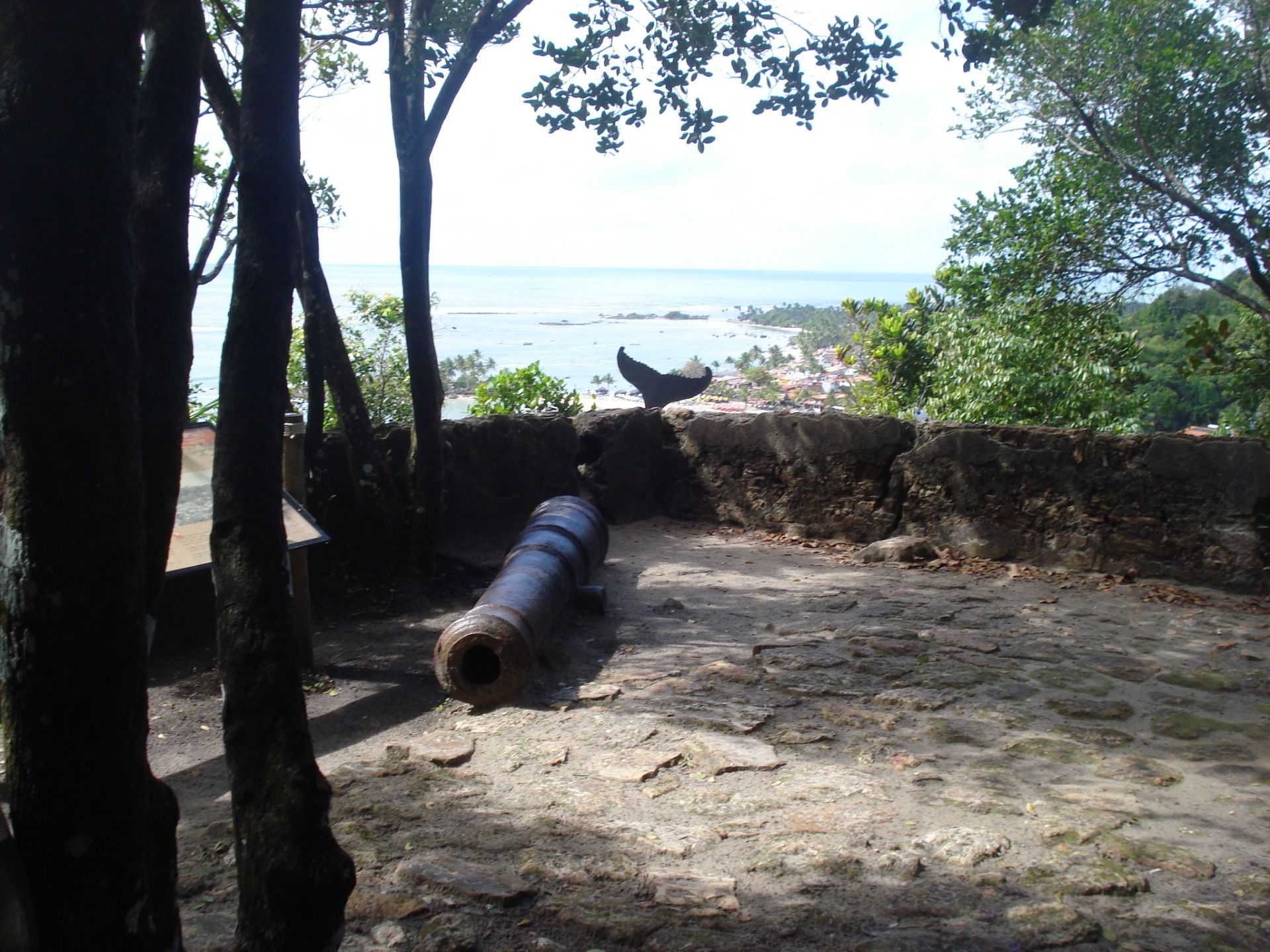 Upon reaching the top the views of the beach are spectacular and there is also a 70 meter high zip line to launch to the First Beach, although at that time it was not working.
Finally, when I came down from the hill of the lighthouse, I visited the Fortress do Tapyrandú, which dates back to 1630 and was built to avoid Dutch invasions.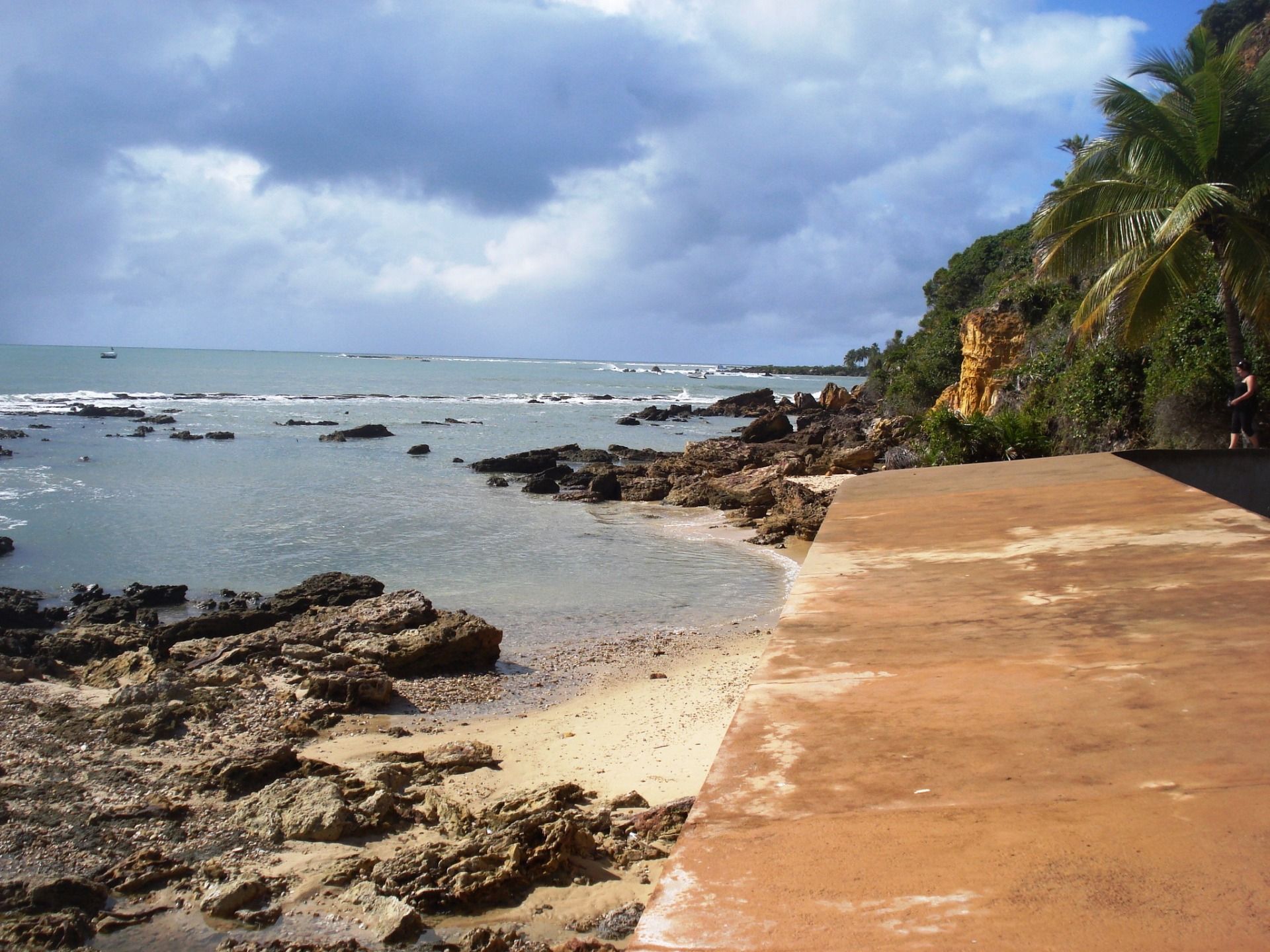 It has some parts in ruins, but next to the surrounding natural landscape it still looks quite imposing.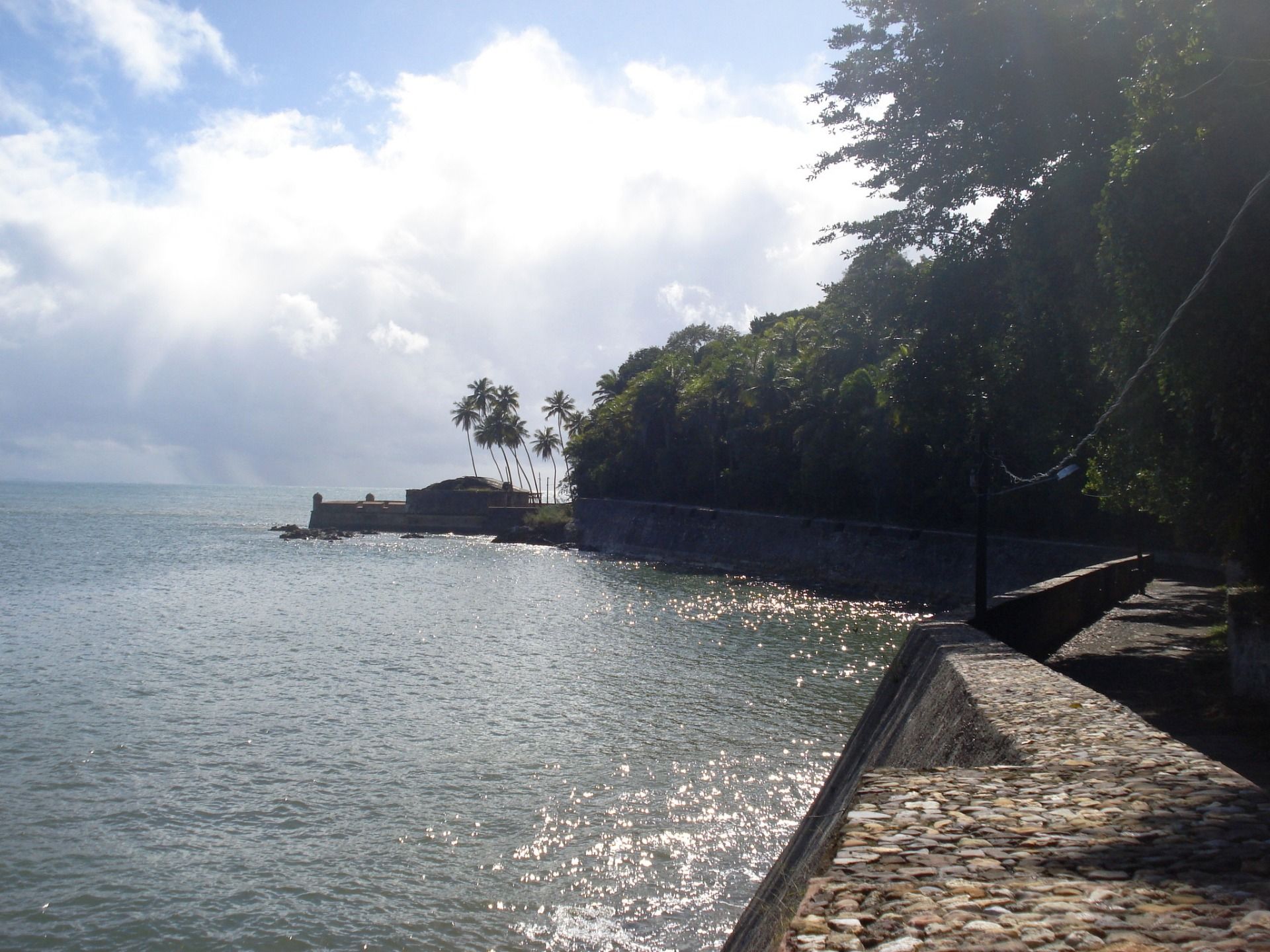 THANK YOU FOR READING AND SUPPORT!
All the photos were taken by me with a Sony Cyber Shot 7.2 mp digital camera