I wanted to go back to Holy Island as I hadn't seen it since I was 14 and on a school trip. That's a long time ago, I mean yeah really!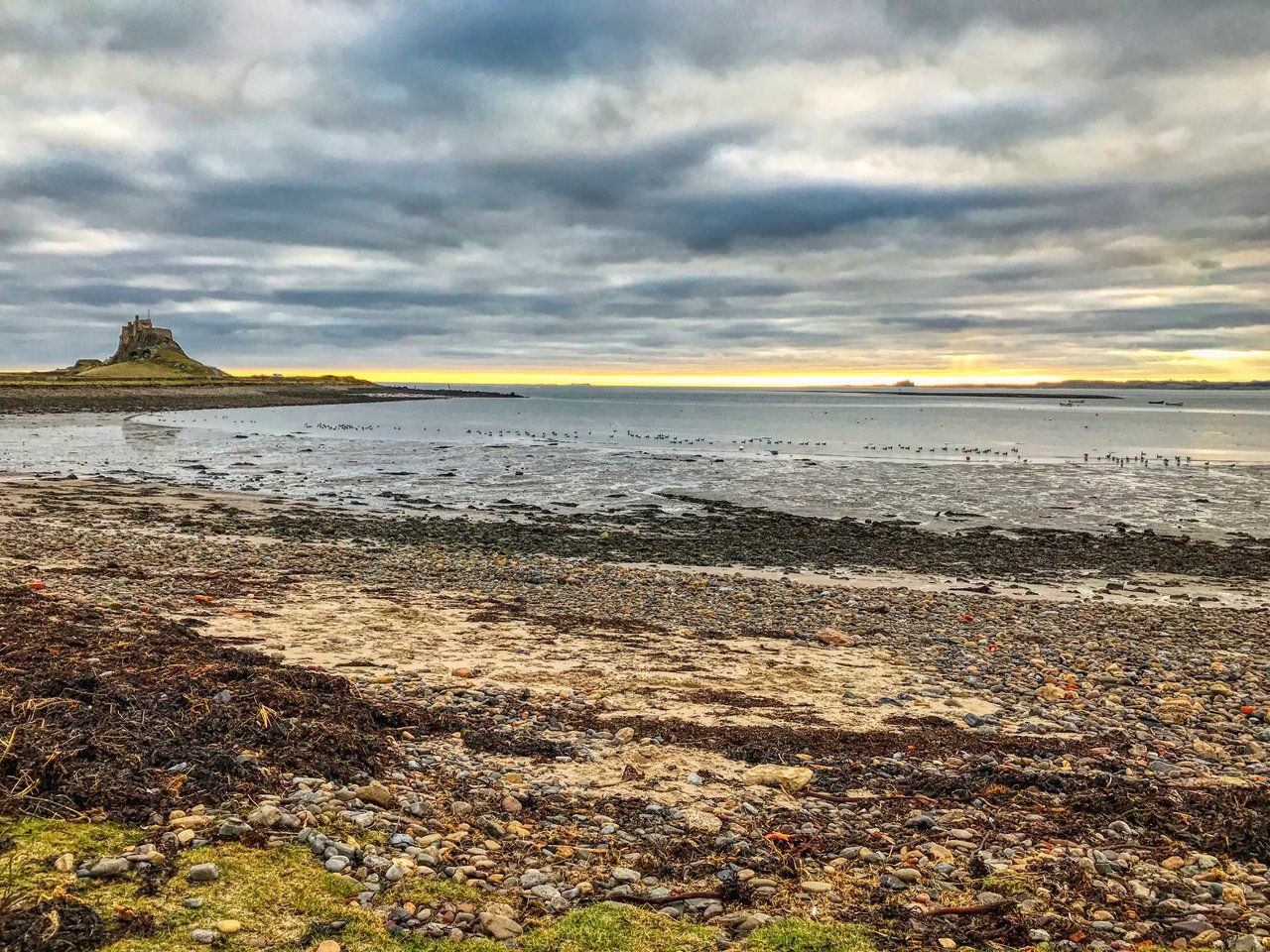 My memories of it were squawking birds attacking my head; they don't much like humans on this bird sanctuary and I had to frantically wave my arms around to save my scalp being pecked.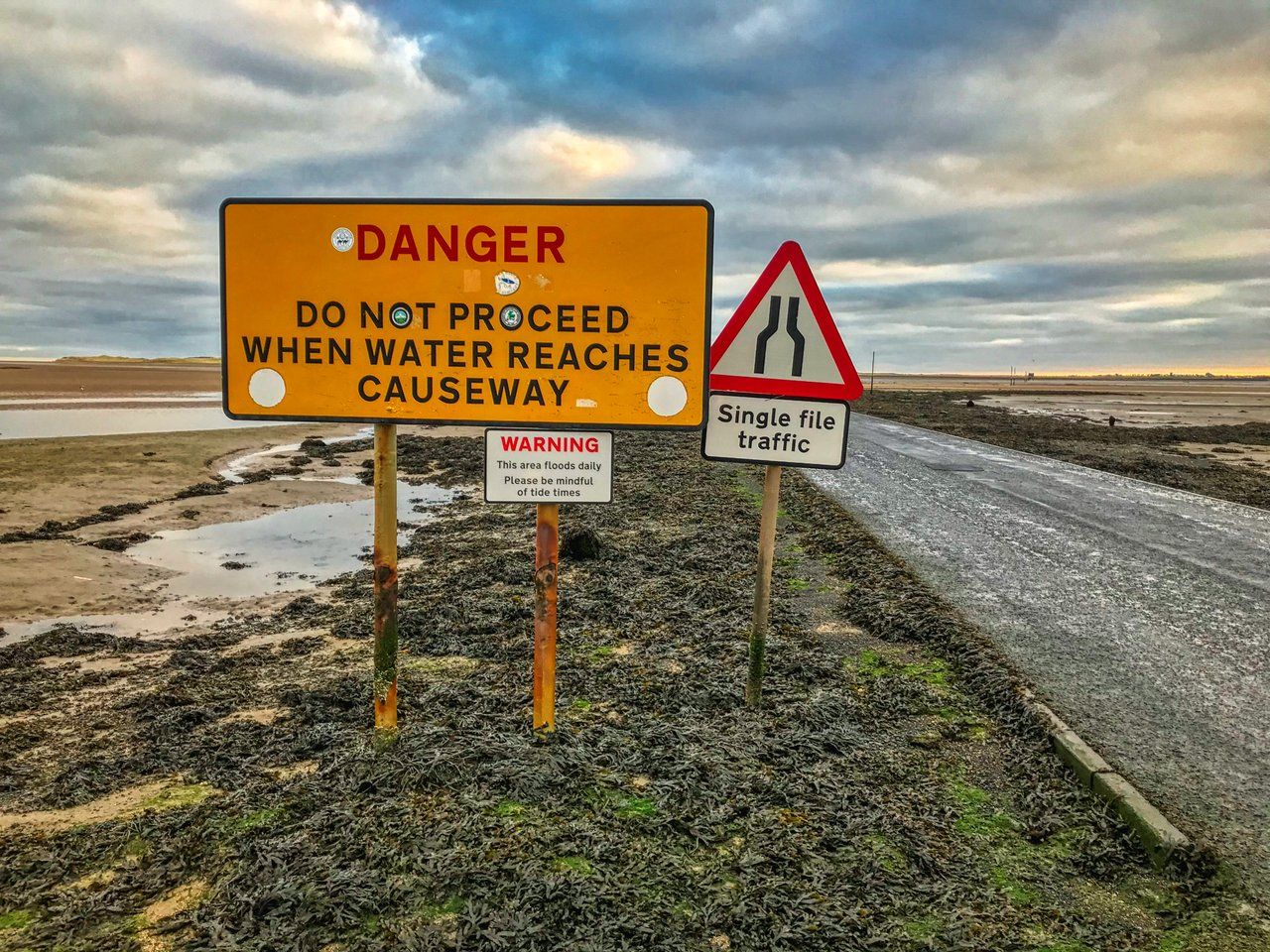 I was also aware of the tides and the fact the island is cut off from the mainland for hours at a time. The timing had to be correct for us to visit, look around and get back before the North Sea flooded our car.
A calculation estimated we had around 4 hours to do what was needed, and so we drove over this desert looking scene toward the island.
The weather was overcast and displaying some nice formations. I knew I would get some good shots on this day.
I can't remember much about the village but there is one named Lindisfarne. There's also a 70's band who took the name of the village and made it their own.
I can't imagine what it would be like to be cut off from the main source of everything that matters but it seems they like it here.
Maybe tourists are not the thing in January as one old woman gave us a filthy look as we walked down this street and past the pub. Well, who cares... I really don't.
'…no busking means no music, I wonder if there are any homeless on Holy Island?'…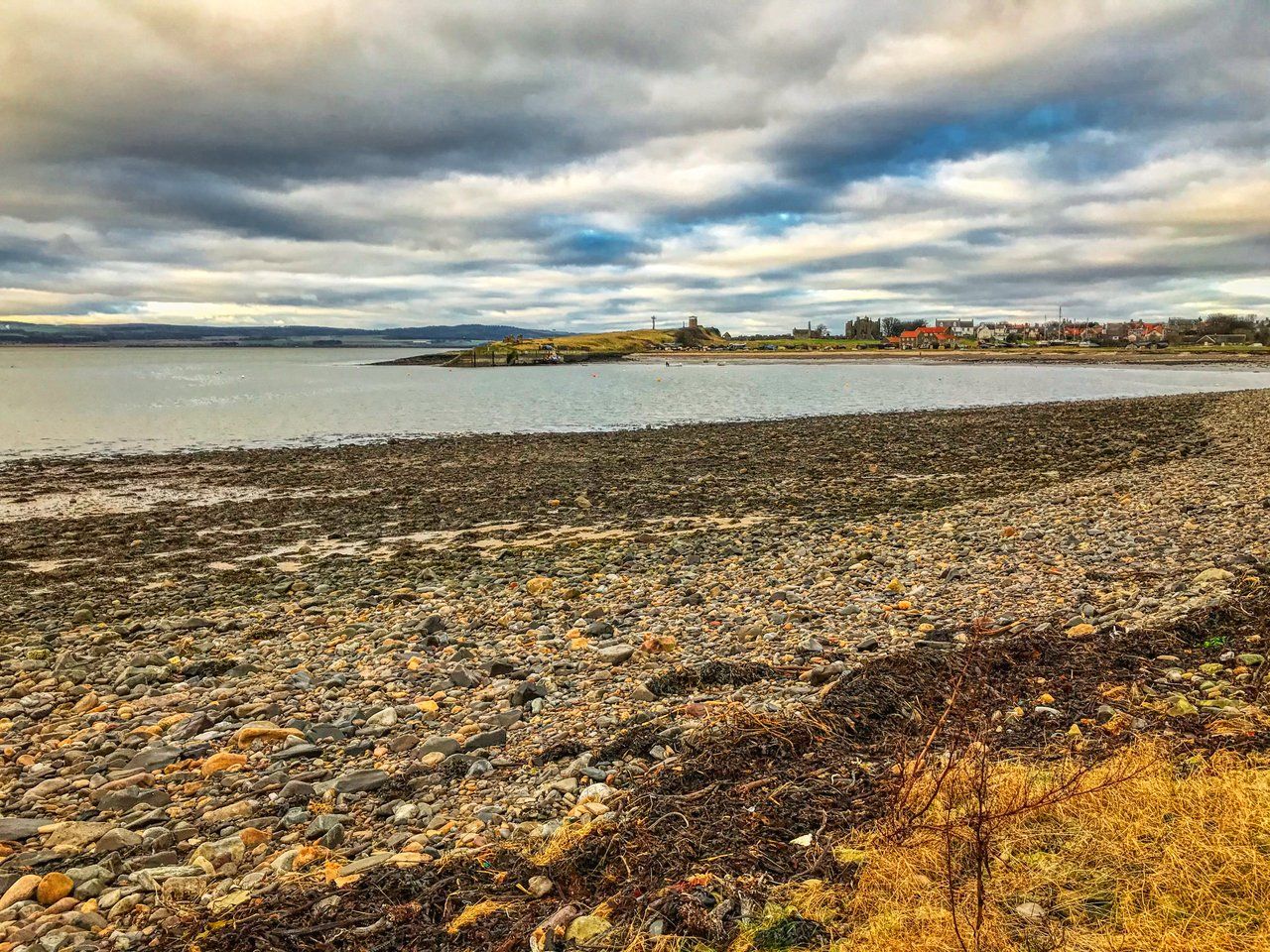 There were a few other people around as we walked the 2-3 miles to the castle which I knew was closed. Walking around it would have to do I suppose on this day.
All those cars did bear badges allowing them to drive so close. The walk was a good way to get some exercise, though I was wary of the parking meter dude, as we didn't pay.
The castle is located in what was once the very volatile border area between England and Scotland. Not only did the English and Scots fight, but the area was frequently attacked by Vikings.
The castle was built in 1550, around the time that Lindisfarne Priory went out of use, and stones from the priory were used as building material.
How much of it is the original stonework? Not a lot I would say having walked around it.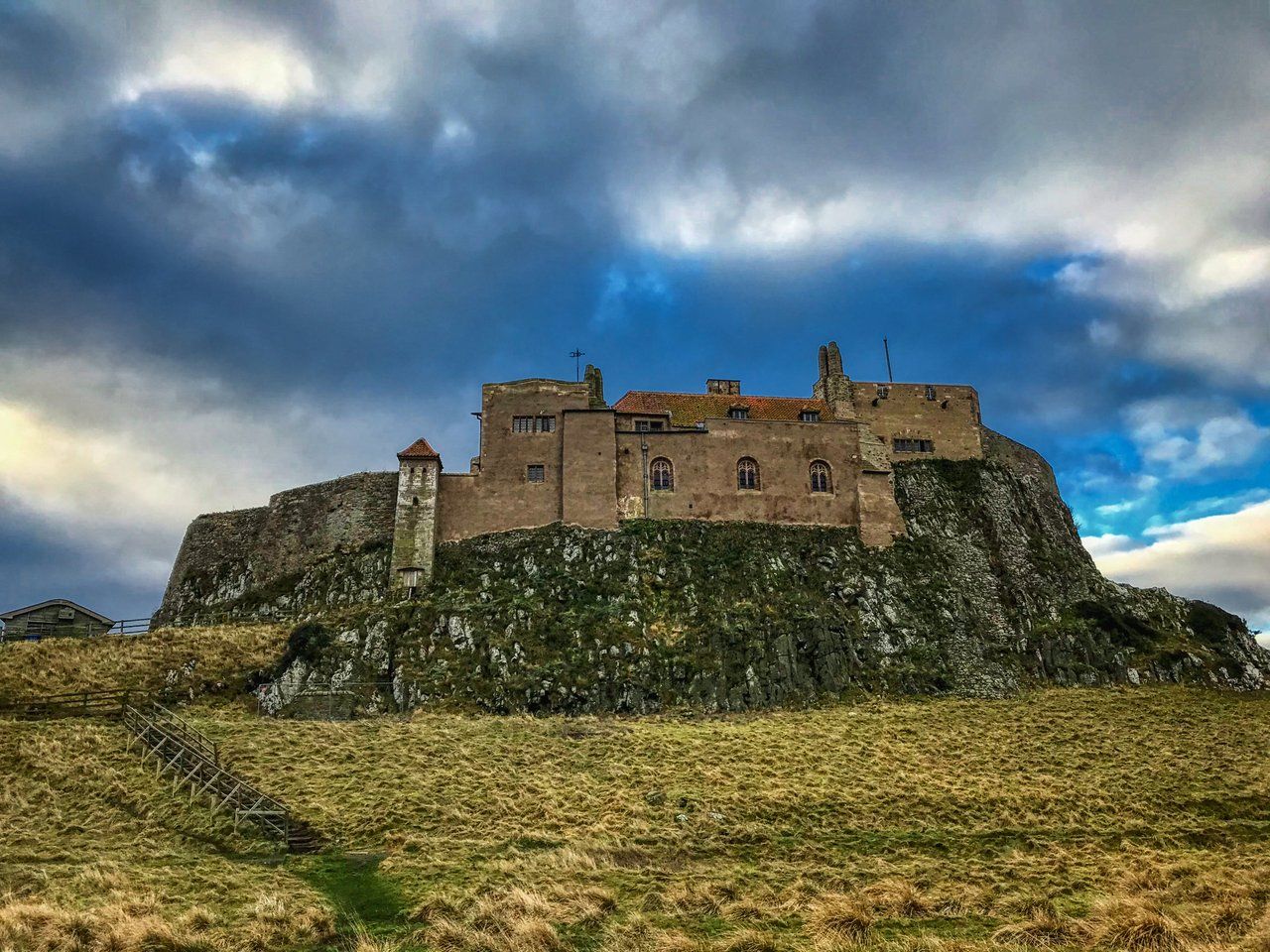 The side facing inland appears to be the original construct, the rest built later including the main castle part at a guess. Old stonework from the middle ages is quite distinct.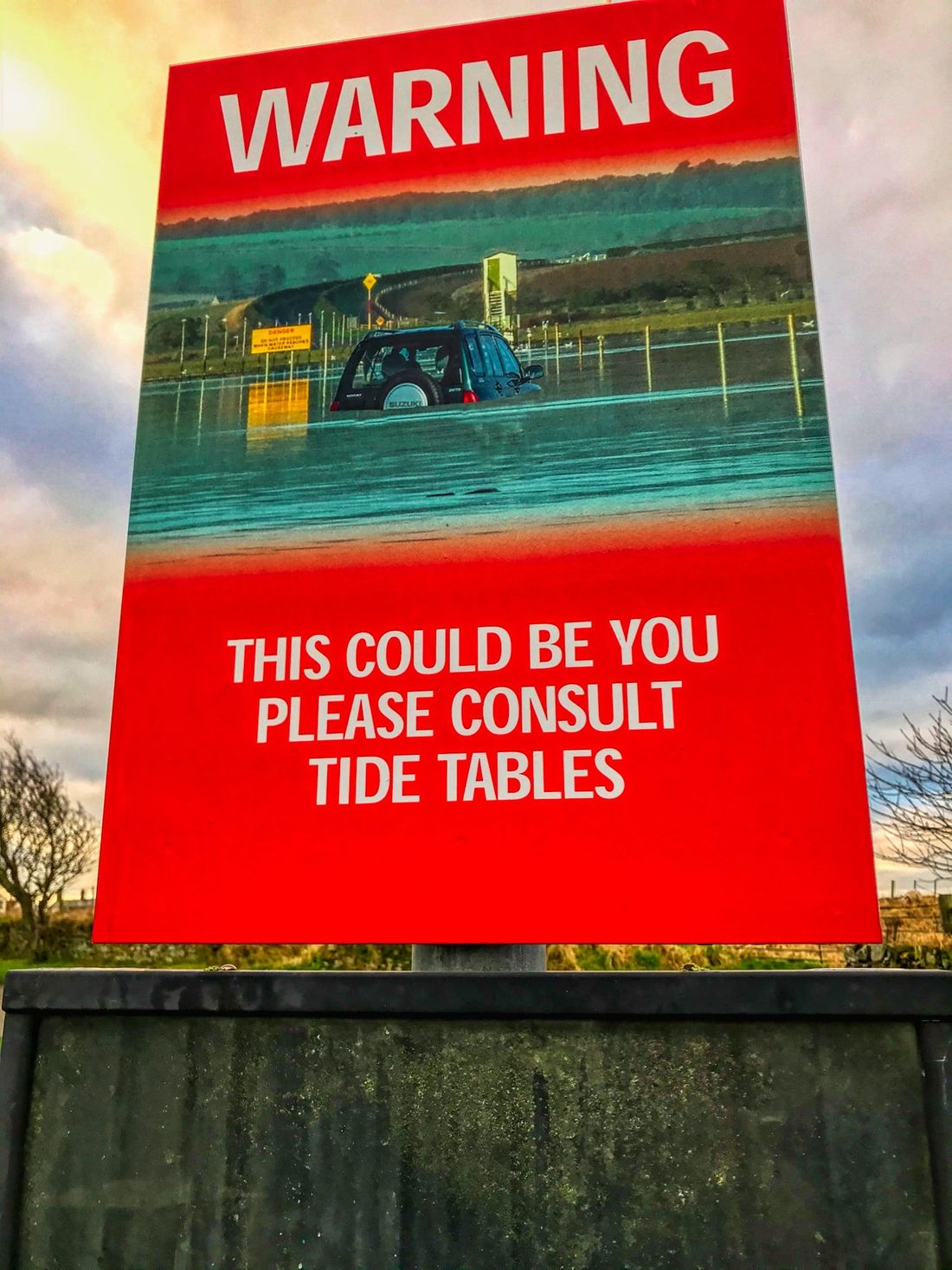 There were plenty of warnings on the island about having car races with the North Sea. I had to do a quick check and sure enough, there's a report here of a recentish sinking.
It was disappointing not to be able to enter the castle, but still good to go back and relive old memories. The memories this time were much different and we encountered none of those hostile birds.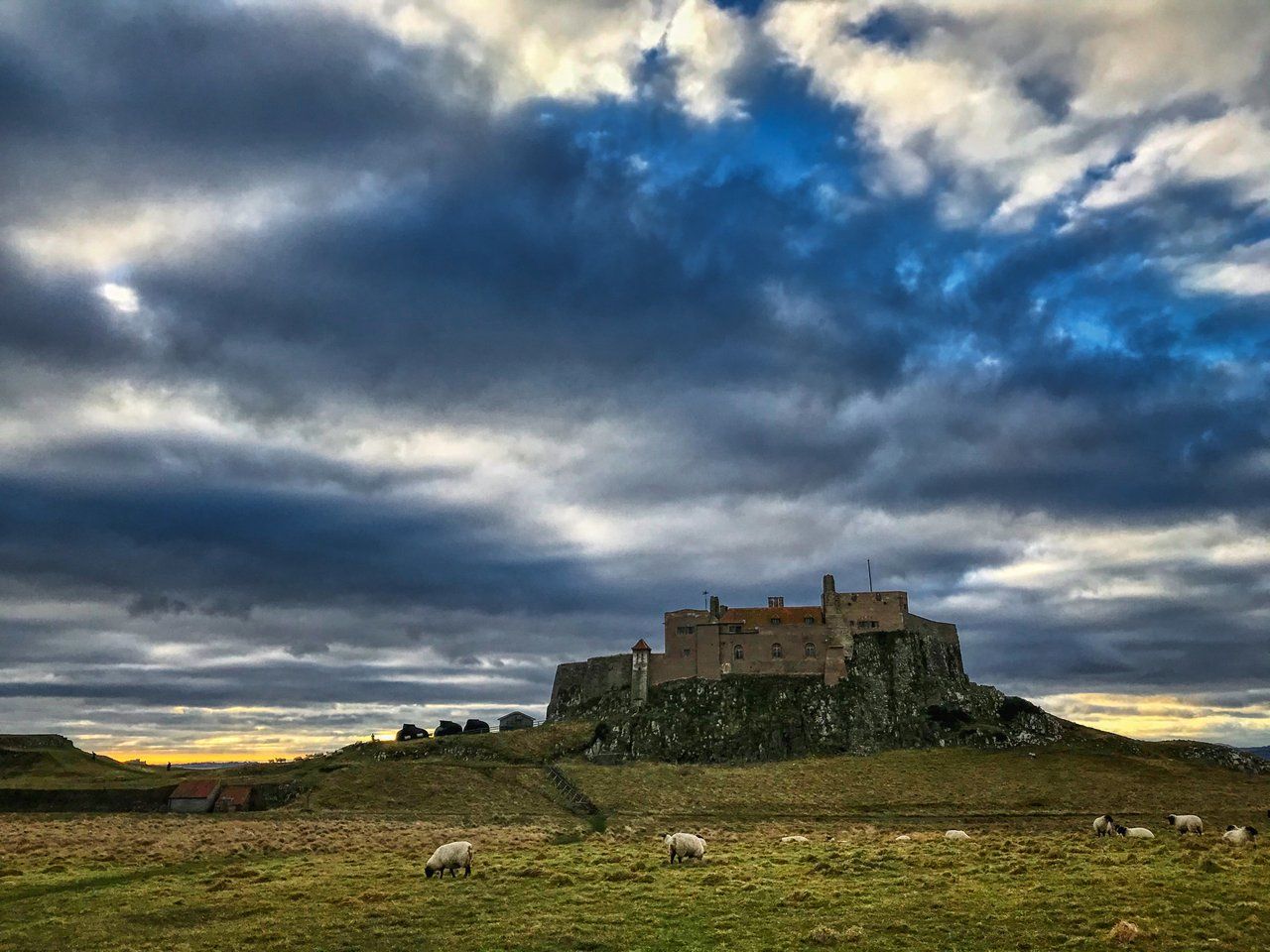 What had happened to them I wonder?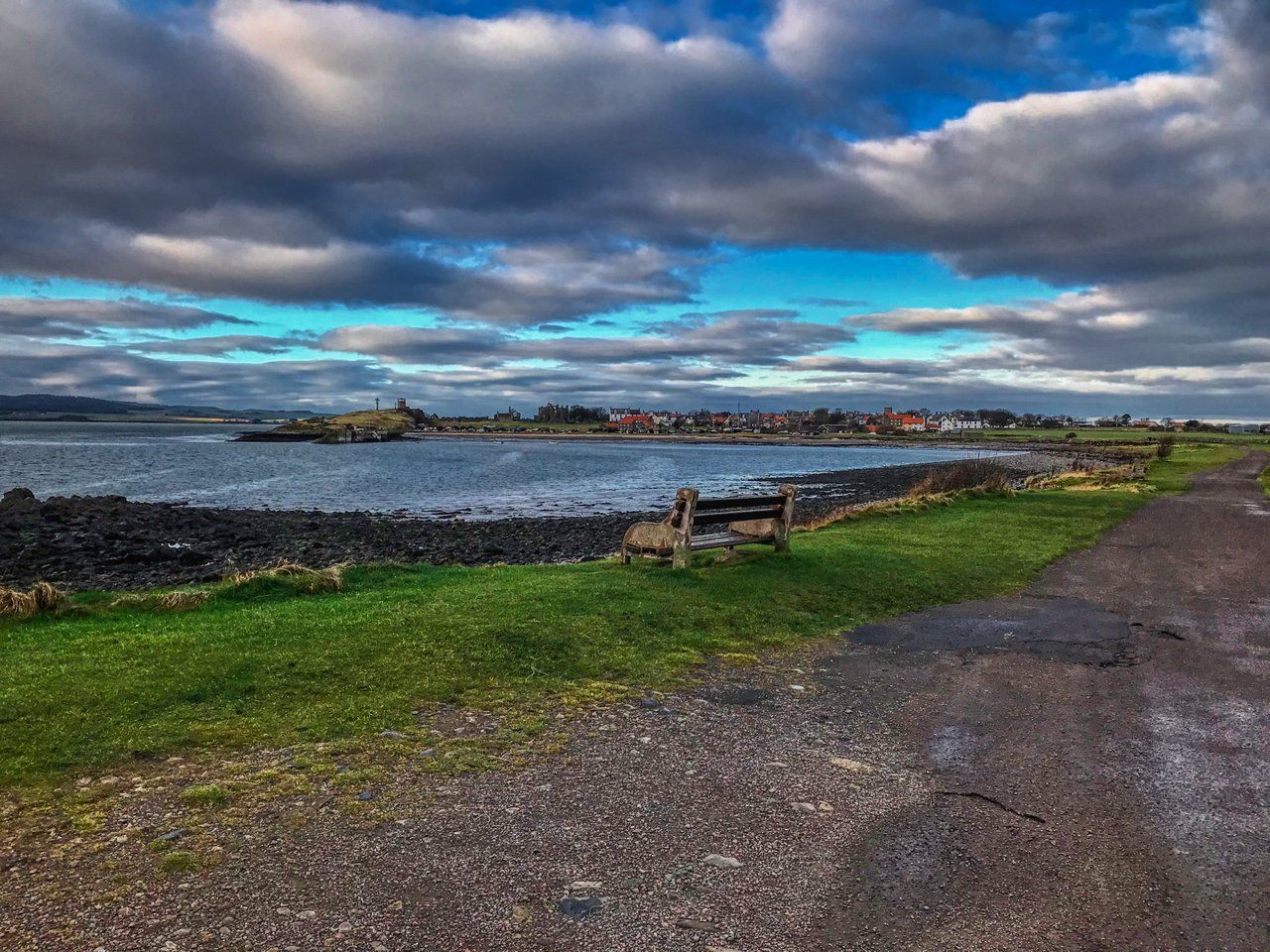 @bingbabe insisted on running the stretch of land connecting the island and so I unceremoniously dumped her from the car around THREE miles before the crossing.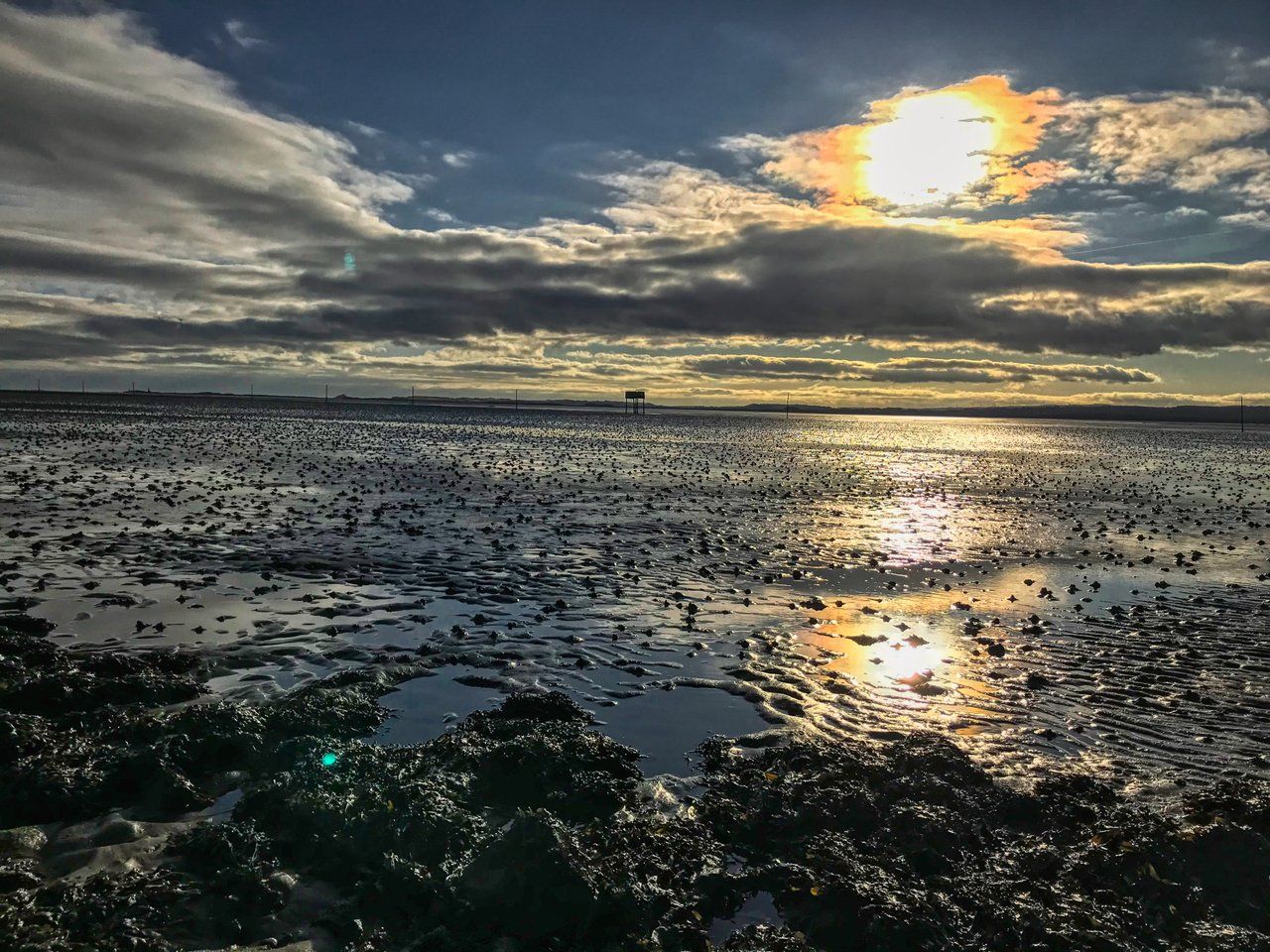 This gave me some time to get some shots as the sun was starting to dip. I feared she was going to have to race the North Sea but she made it in good time, trotting across this road to nowhere.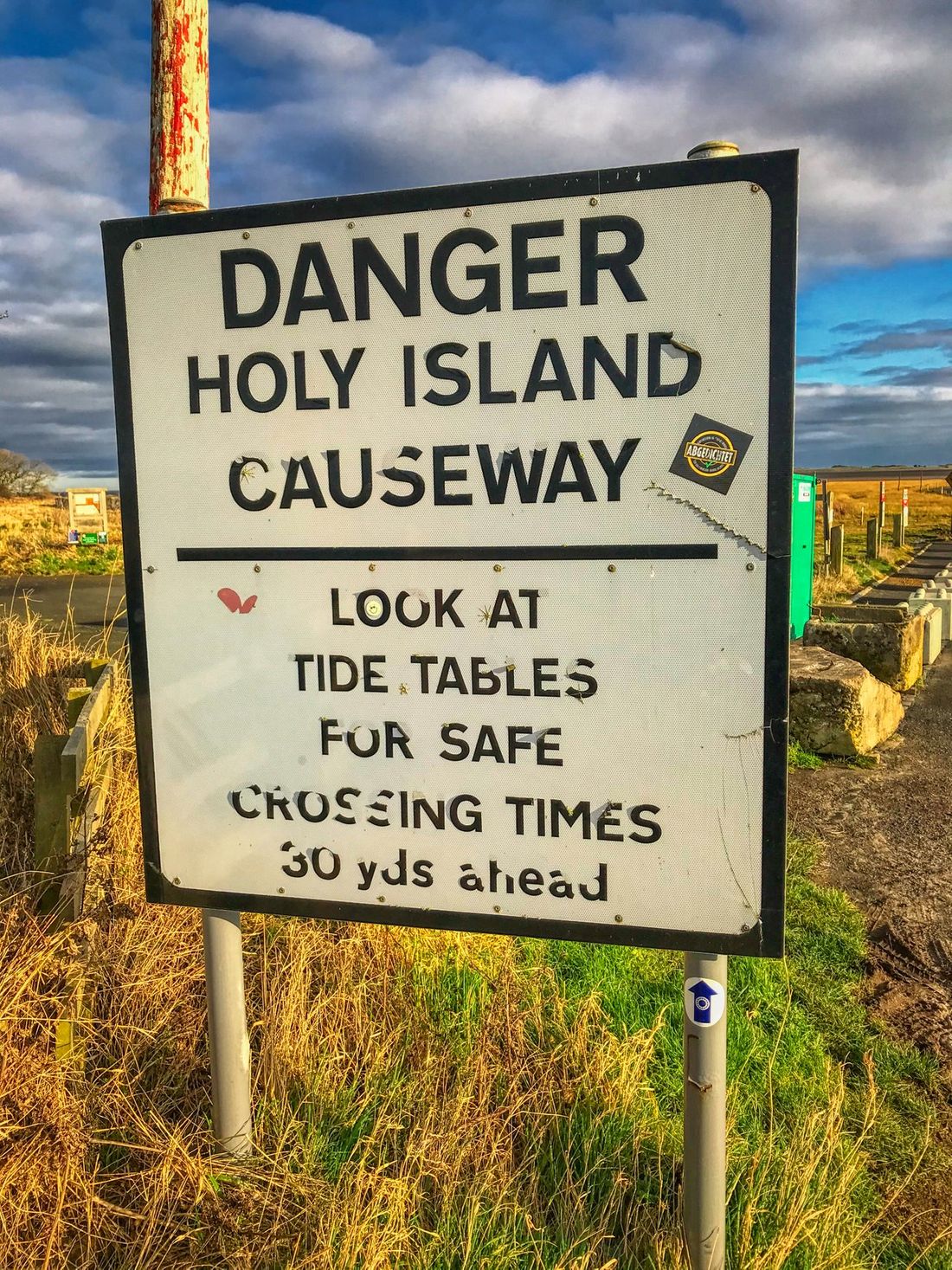 Lindisfarne Castle isn't the most exciting place, especially when it's closed. There's a lot of history in this part of the UK and it is worth a visit if you are in the area.

If you found this article so invigorating that you are now a positively googly-eyed, drooling lunatic with dripping saliva or even if you liked it just a bit, then please upvote, comment, resteem, engage me or all of these things.