Is this my last post on the STEEM block-chain?
Who knows what's going to happen in the next 48 hours. There are rumours that the United Kingdom will be put on lockdown from Thursday evening.

...'The Ruins of Lindisfarne Monastery'...

It's just as well that I have planned a solo Urbex session tomorrow with a couple of places in mind that should be 'Tales' and not 'Fails' if all goes well.
Talk about stockpiling. I'm getting my photographs and stories in before 'Boris' puts the clappers on us! After that, it will be tours of my back garden in Technicolor.
But for now, I have a few snaps of the north-east of England that are none too exciting but will post them anyway.
Lanercost Priory
As with every other tourist place in England during January, the ruins of Lanercost Priory were firmly CLOSED. I know closing ruins kind of tickled @joshman, 'how can you close ruins', they are well… ruins!
Despite this devastating closure we still walked around the edges as there was little else to do besides eat at that crappy café close by.
Lanercost Priory was founded by Robert de Vaux between 1165 and 1174, the most likely date being 1169, to house Augustinian Canons. It is situated at the village of Lanercost, Cumbria, England, within sight of Naworth Castle, with which it long had close connections.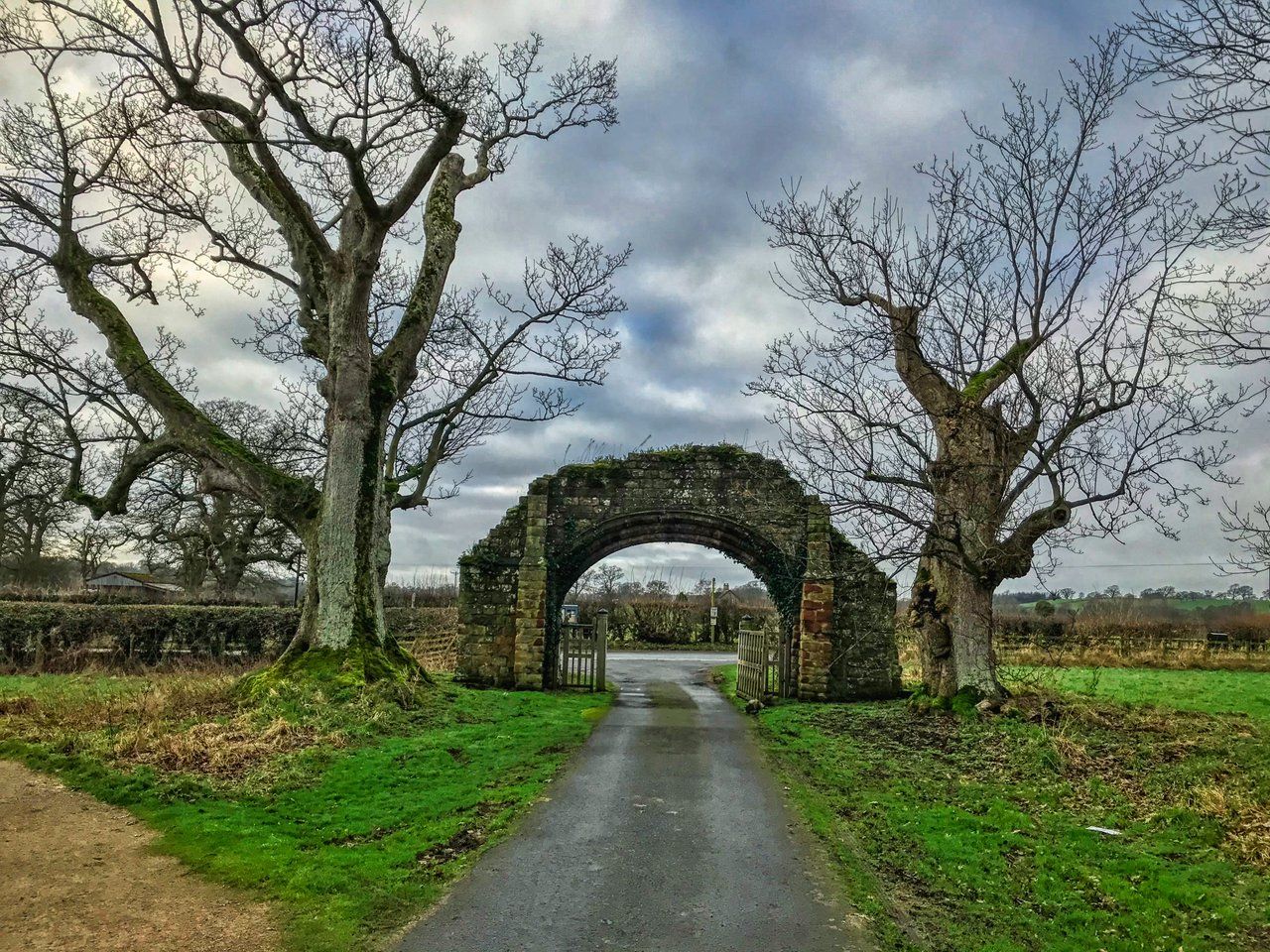 Even for my standards, this is pretty old. The ruins we have close to home are more in the 15th century. How much of it is the original stonework I wonder?
They always seem to be doing work in these old places. Scaffolding is a common sight.
…'the graves are old, but old gravestones covered in slime and moss really don't do it for me'…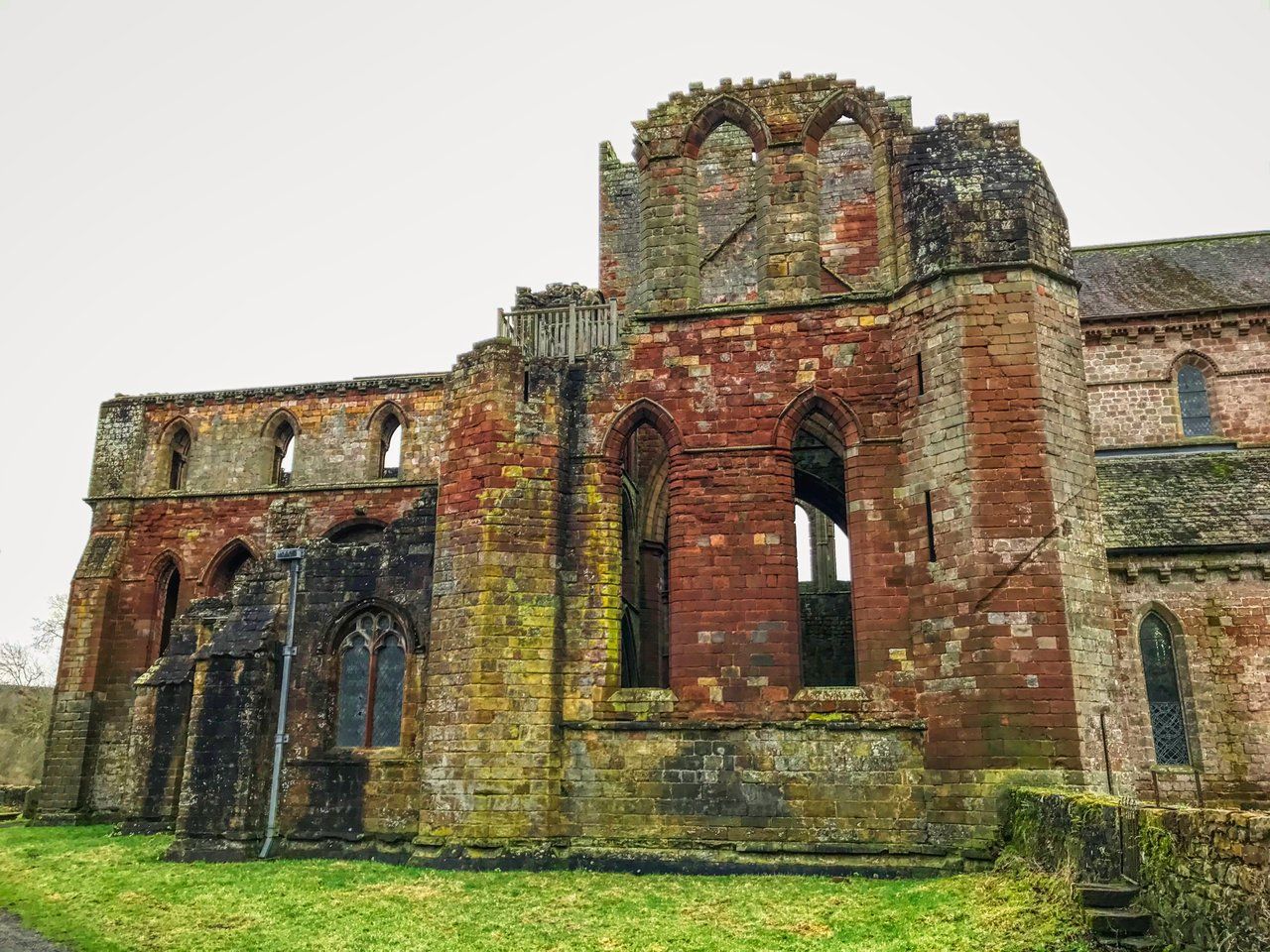 After a walk around and @bingbabe trying her hand at climbing which I suppose is more akin to Urban Exploration, we left a little disappointed.
If you have to pay to walk around that, there better be something really good inside. That's all I have to say about Lanercost Priory.
Lindisfarne Priory
Where do you go when the castle is closed? The priory of course, which is also closed.
At least I got a couple of decent snaps out of this one.
It was a short walk through the town that brought us to these Medieval monastery ruins (cover shot)
We couldn't get any closer, climb on them or swing on them as they are roped off. Just as well as I did feel like some climbing. Boredom does that to me.
At least the lighting was good that day though these seem a little dark?
The monastery of Lindisfarne was founded circa 634 by Irish monk Saint Aidan, who had been sent from Iona off the west coast of Scotland to Northumbria at the request of King Oswald.
This priory dates back to 635AD according to this sign, now that is old. Did people like to isolate themselves on Holy Island even then?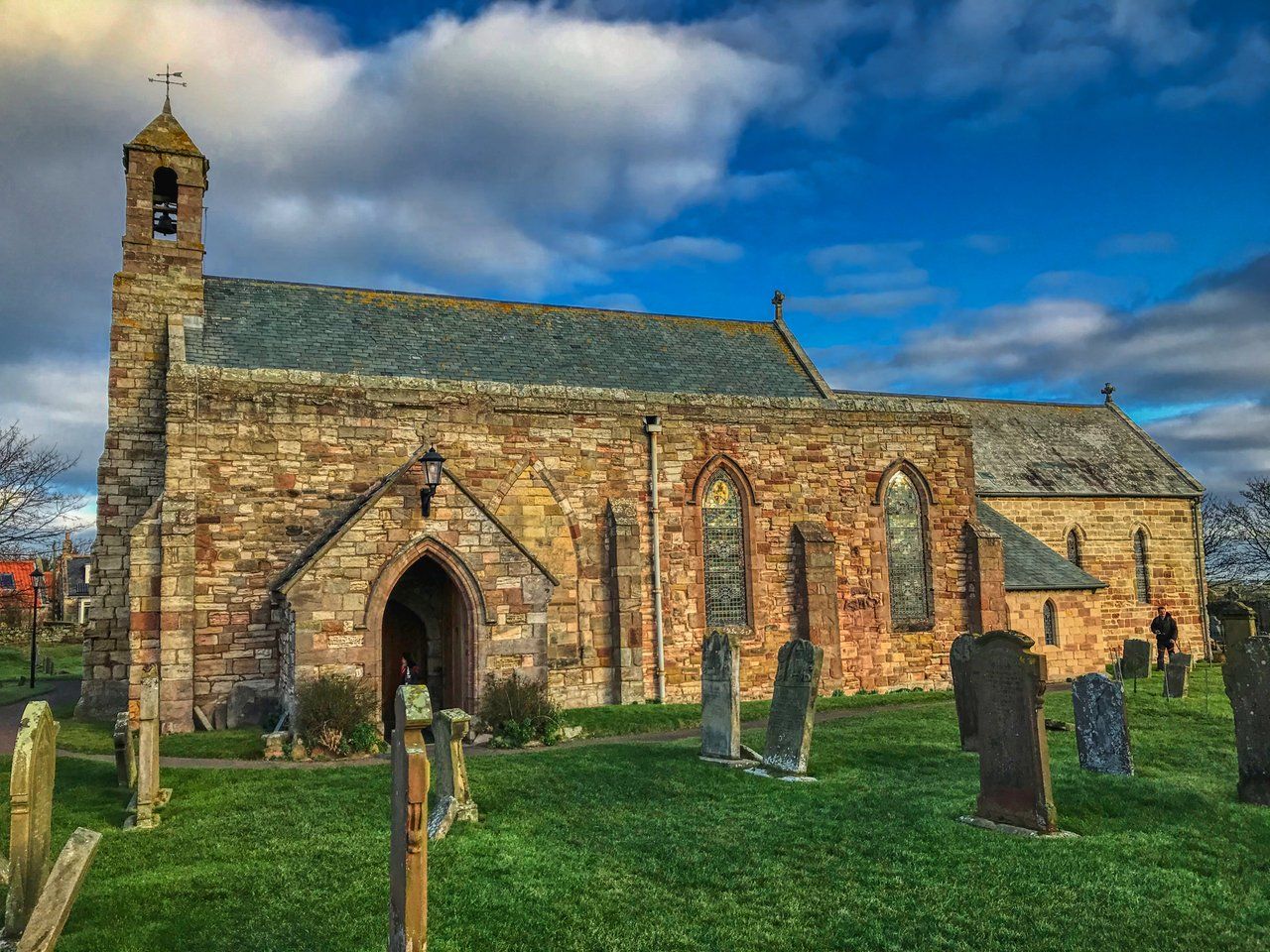 There was some old bloke was hanging around in the gardens, and even though it stated, 'no walking on the grass' I did anyway.
He didn't seem to care and I wanted a shot of this tomb or whatever it is.
There was yet another warning about the North Sea which I found somewhat amusing.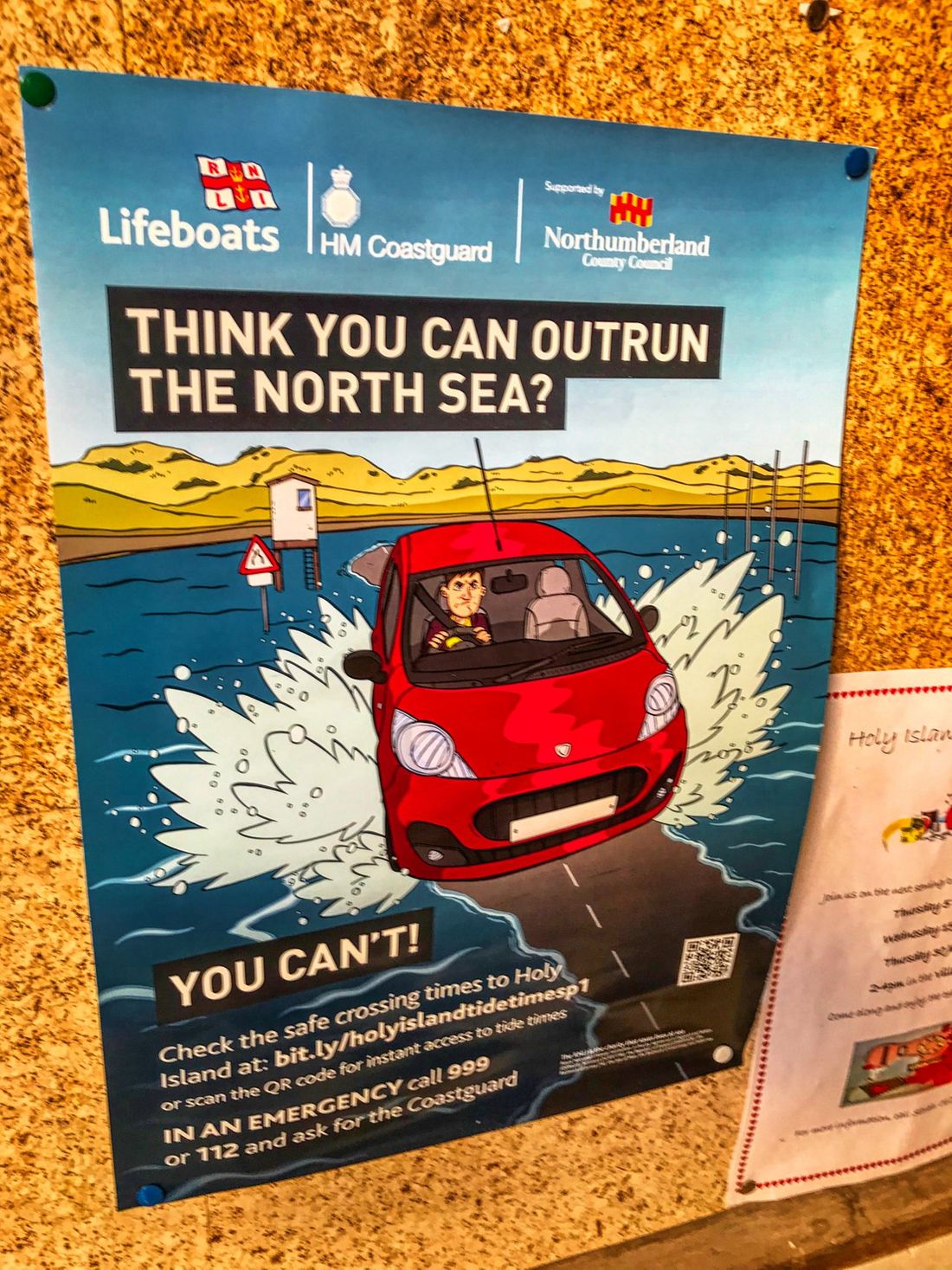 That's it from me today. See you all soon in the land of the Hive!

If you found this article so invigorating that you are now a positively googly-eyed, drooling lunatic with dripping saliva or even if you liked it just a bit, then please upvote, comment, resteem, engage me or all of these things.