For a long time I was thinking of visiting the Mask Bill and Manpura, a sightseeing a few miles away from the Mukas Bill, where many people come to Manpura sights and have a nice time ost Monpura sightseeing tourists School and college students come here for a picnic.
And that is why Manpura sights are set up with straw and bamboo for tourists. And in this house people enjoy the beautiful atmosphere and the beautiful pure air. The place is gradually becoming popular in our country, so now this mind - sightseeing from different regions of Bangladesh. Visions come to our beloved people.
Rainy, though a beautiful sight for this masked bill, if you want to go to the Manpura sights, you have to go to the Mask Bill and the road next to the Mask Bill is still on the muddy road and this raw mud road is in the Manpura sights. And because of this, Manpura Island is the only place for people to travel at any time of the year. During this monsoon, it is not possible to go to Manpura Island by this dirt road.
There is plenty of water beside it, and in this water different fish fishermen catch fish and from there people come to buy fresh fish and in this mask bill different types of boats are run and even these speedboats are driven.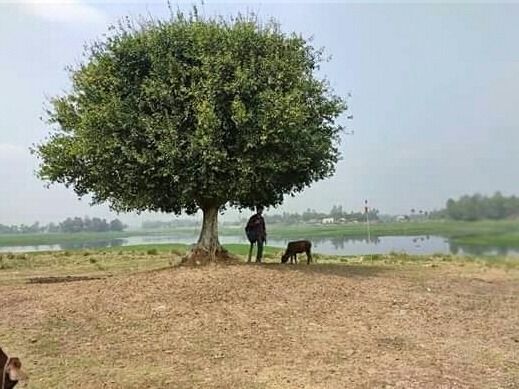 And now it is winter so the water in the mask bills has dried up, the land is gone and the farmers have cultivated rice on that land and now only the green and green fields have been planted for some time, and the farmers who cultivate this mask bills the land once a year. Can cultivate.
Thanks to my Al Steem friend