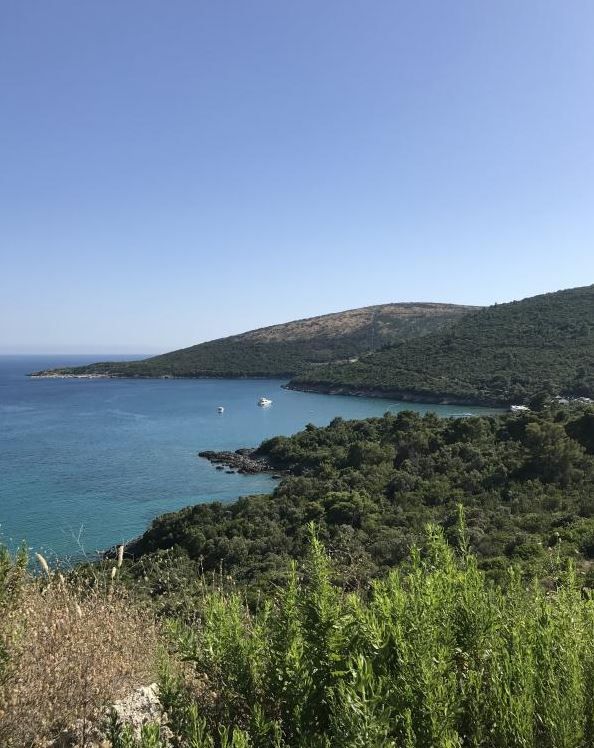 Montenegro has 25 beaches awarded the blue flag, most of which are in Lustica. I spent two days there, it seems like a dream land, the whole area fascinated me.
From the main road connecting all the summer resorts there are clear, visible signs to the village of Radovici. We pass next to the Solila Reservation, which is a bird sanctuary, the place where the sea is bordered only by rocks, in front of the water you see villas with pontoons instead of beach, with restaurants, all of 4 stars, belong to the village of Durasevici. The landscape is blue, exceptional. We drive by car to Radovici, a smaller village, with shops, alleys and a beautiful church, we descend to Horizont beach.
In 2017 the peninsula was affected by a fire, the traces are still visible, the blackish trees looked a little upset, they divided the land with mustard olives, with bushes, with proud and green pines.
The road to Mirista is very beautiful, from place to place I met many very clear indicators, I found this very important, you do not have much to ask at the intersection of deserted streets on the beach or other objectives in the area, plus the vast majority of the locals only speak their language.
Mirista beach is small, rocky but also concrete, it has some loungers and umbrellas, the water is emerald, quiet, it can be easily entered among stones or from the specially placed stairs. It sinks very fast, ideal for swimmers. On the shore there are olive trees, their shade is beneficial and soothing, a big plus on my part.
At the seaside, in the village, are anchored boats and for the sum of 15 euros / person you can go on a trip to the Blue Cave, this was the main reason why we arrived in the Lustica Peninsula.
The next bay, Zanjice Beach, offers a fairytale landscape and various accommodation spaces, a rocky beach and a small harbor from which to go on excursions. At Zanjice we reached slightly, on foot from the olive grove, we descend a slope to the Adriatic.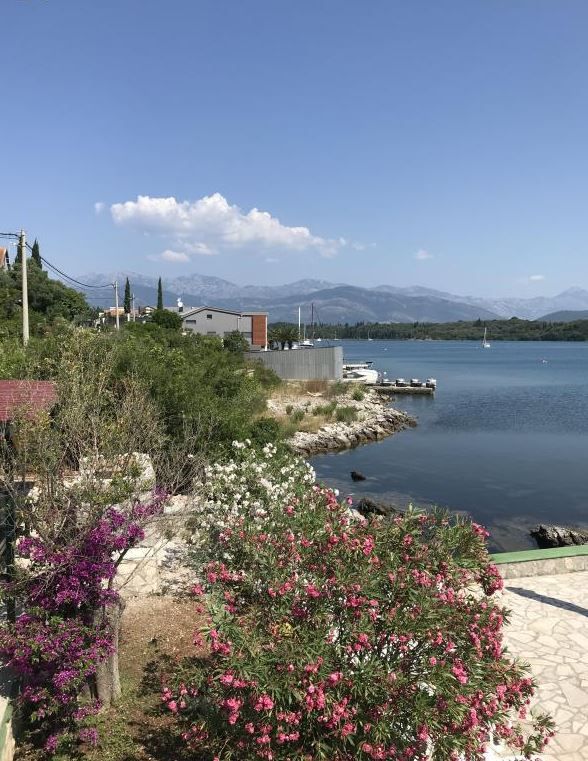 Thank you for reading!
Cheers!