Travelling sometimes won't flow like you wanted. Just for example your schedule to go in that place is today. However something's came up but you don't know wherr to stay because you're not from that place.That's why it's reliable to have knowledge on a certsin place where you can find hotels to spend the night.
It's perfect because I know a lodging house that is located in Ormoc City. Have you've been in Ormoc or you have plans to visit this place? Ormoc is part of the Visayas and to be specific it is in the northern part of leyte. They have lots of tourists spot here so I think you'll be interested to come here. Anyway let's go to the topic, PEACHTREE lodge.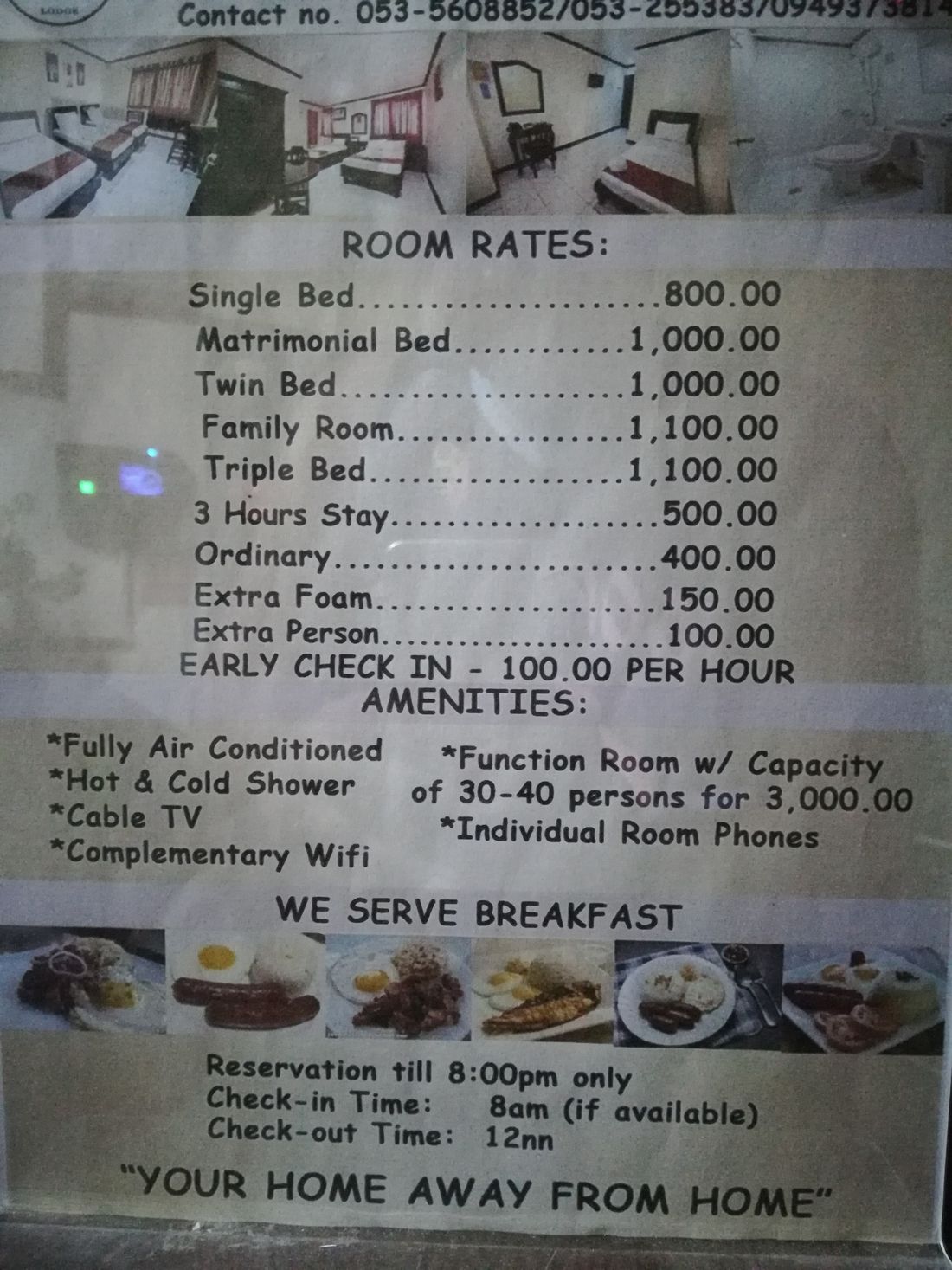 I think it's good to have lists of the rates so that we have an idea if the price is affordable for us. I took an image of it to be more informative and need some evidence that what I'm talking here is true. Just see the image above for the rates of room.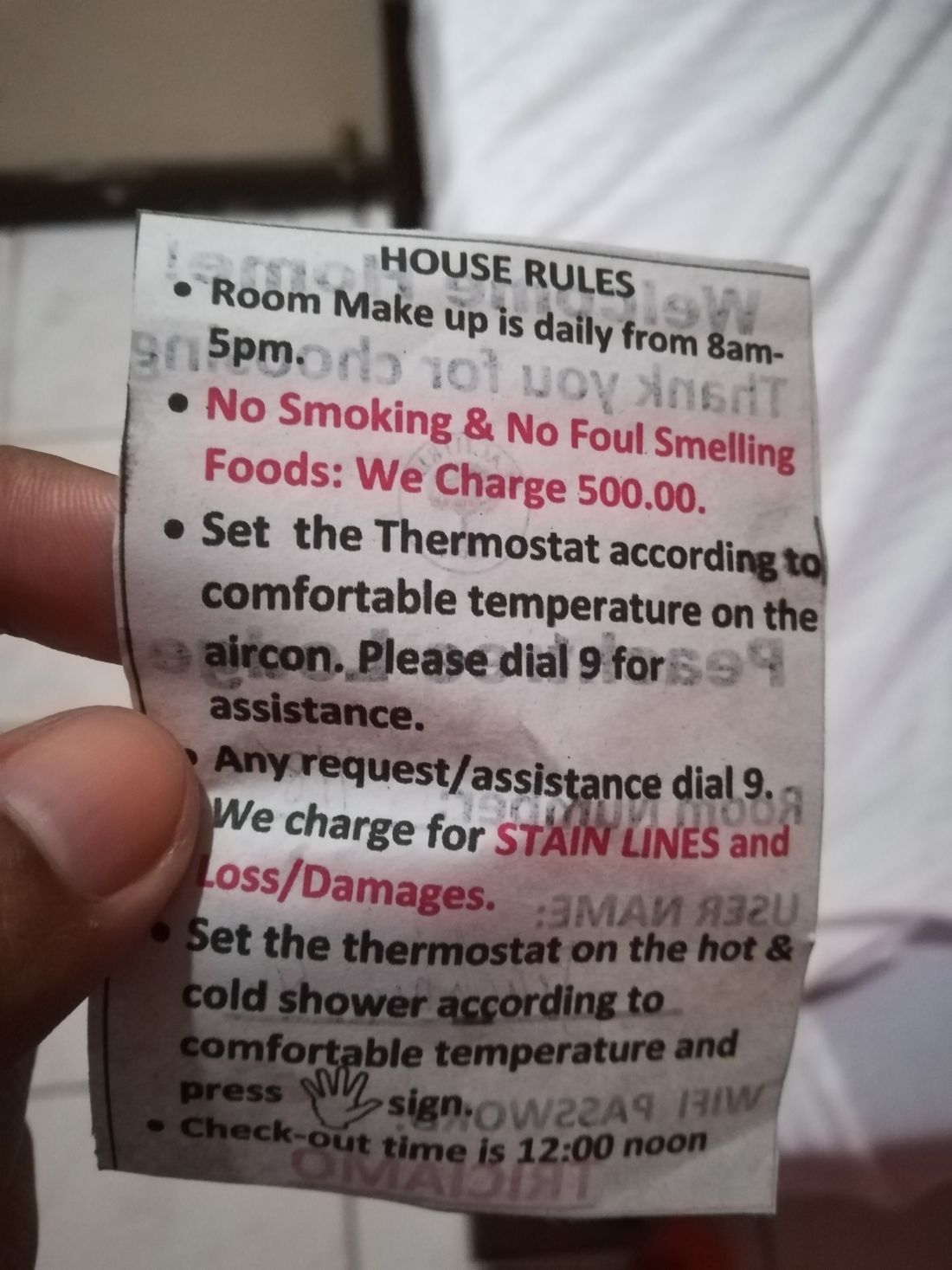 In every establishment it's good to have rules to make it clear what is allowed and what is not. I provided you image of their house rules for you to understand easily if some rules you doesn't like. By the way they'll provide sleepers for you to use because most of us going on a travel wear shoes.
I could tell that this lodging house is clean and well managed. Every 5 pm the crews are doing clesn up or make up of their room. One of their crew will always make sure that the hallway is clean.
Their comfort room is not that big but at least clean. They have hot and cold shower that depends on how comfortable are you in the temperature. Of course they have air-conditioned as well because you know Philippines it's kind of hot weather in here.
It's good to have a terrace if you want to do some sight seeing in the area. Where you can see people, vehicles and establishment from above.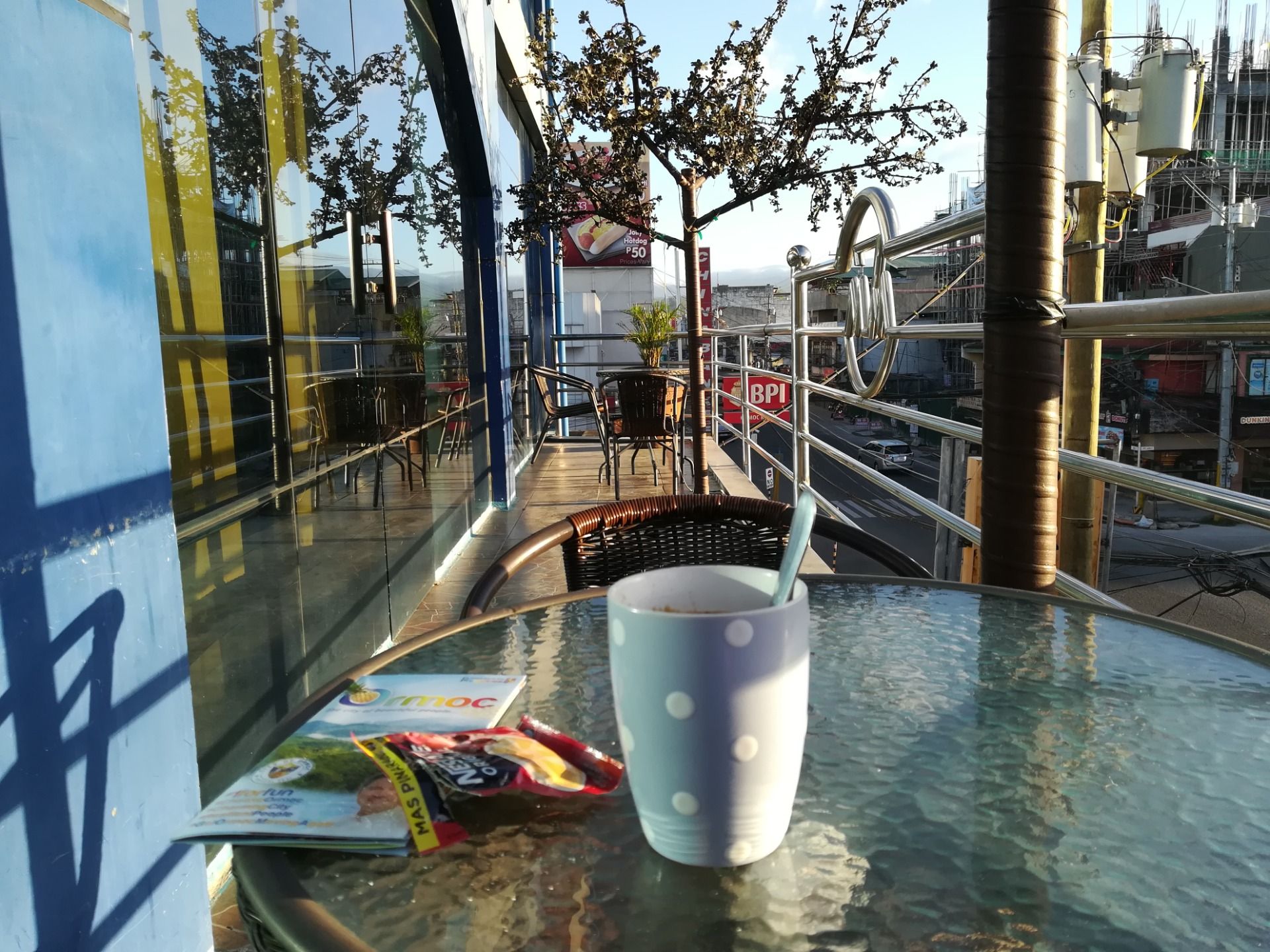 Well, it's good to have terrace while having some coffee and cigarette. It's not fun to stay always in the room. Going outside might be good even though just sight seeing.
If you don't want to eat inside your room because you don't feel comfortable. Then you should go in their dining room. Actually they offer breakfast meal only with additional charge of course. It depends on what food you want to order.
Just for watching anyway..
This is the reception area where you'll rent rooms and take some orders. By the way this establishment is located at Real Street in Ormoc City. There's a sign along the road so it's easy for you to notice it. This place is between of two banks, metro bank and bpi bank.
The check out time will be at 12 noon. This is good place since it's inside the city or in the center part of the city.
thank you for reading
images are mine
huawei p8
d' dreamboy,