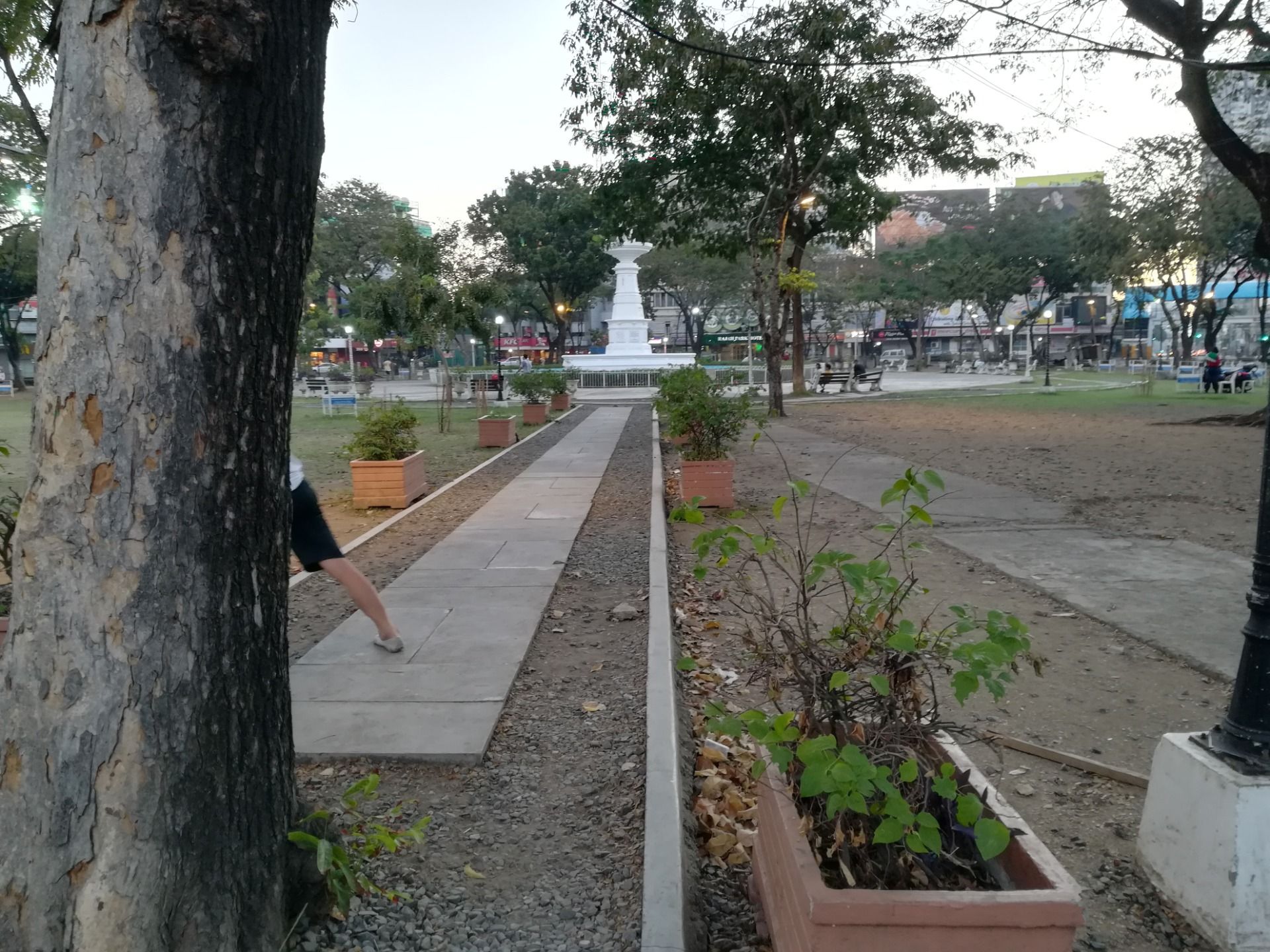 In a crowded place like City. Hot of the sun, polluted vehicles and loud noise makes us exhausted. That's why in every town or City it's amazing to have a park. In that place we can relax and feels relieved from the polluted environment.
Never forget that park has always an open area. There are tree's, plants, grasses and chair's where we can kill time for a minute. By the help of tree's and plants, it will make you free from stress. Welcome to the park of fuente Osmeña.
Welcome to the park of fuente. It is in the middle of national road. Vehicles goes round to reach their destination ahead. I have no idea if it was made first before the national road why it's in the center. There's no history I find because it was written in spanish. But it was written their that it was built of February 13,1912. Why it was built, maybe just for an attraction.
This park is open 24 hours. They allowed people to sleep here or stay there for a long time. It is not that big but you can see it's very open. You can see the surrounding clearly. There are tree's and plants but a distance to each other. There are some part of this park that the heat of the sun will hit you. But you can choose if you want to stay under the tree where the heat of the sun will be shaded from it.
There are some part as well that has no grasses where you can sit. Some of the grasses were died because of heat of the sun.
You can't see flowers here because maybe it was died from the sun. It was so hot when there are no tree's in that part. It's in the center that no establishment will cover the surrounding. But the park has fence surrounds on it. The fence has some plants as well that it's hard for you to recognise the fence.
The best time to visit the park is during early in the morning and afternoon. This park becomes lively at this hour. Many people will stay here, sightseeing and others jogging. There are also couples who are dating here because you know it's a park.
There are lights during evening as well that makes this park pretty to see. It will very bright during evening because of colorful lights. But I visited here morning so I can't show you the lights. Nevertheless, the park is perfect for walking around or just sitting.
This park is popular in Cebu City. It's easy for you to find if you have plan's in visiting this place. Read it through travelfeed app and you'll be amazed how this park look's like in the map. Thank you for reading..
images are mine
huawei p8
d' dreamboy,