Hello beautiful friends of Steemit! I hope you're having a peaceful Sunday night :)
Tonight, in the Redfish Rally spirit, I'm going to share my two most dreamed places to visit someday, they're at the very top of my bucket list and I'm talking to you about two amazing and breathtaking places built by man. You could say these two locations are similar in essence; they both are in Asia and have a spiritual background.

Image edited by me, taken from Pixabay.com
These are the Angkor Wat Temple, located in Cambodia, and the Fo Guang Shan Buddha Museum, located in Taiwan.
Not a day goes by without me seeing at least one picture of one of these two places. I am a follower of the Buddhist philosophy, and I believe these would be the most sacred sites to visit. So, without further due, I'll be taking you on this journey with me:
---
Angkor Wat Temple, Cambodia.
This stone city has been a World Heritage since 1992, and it's one of the most wonderful and ancient architecture works in the globe. It is a Buddhist temple, the largest of its kind, being a national icon for Cambodian people.
An illustration of this temple is actually on the flag of this country.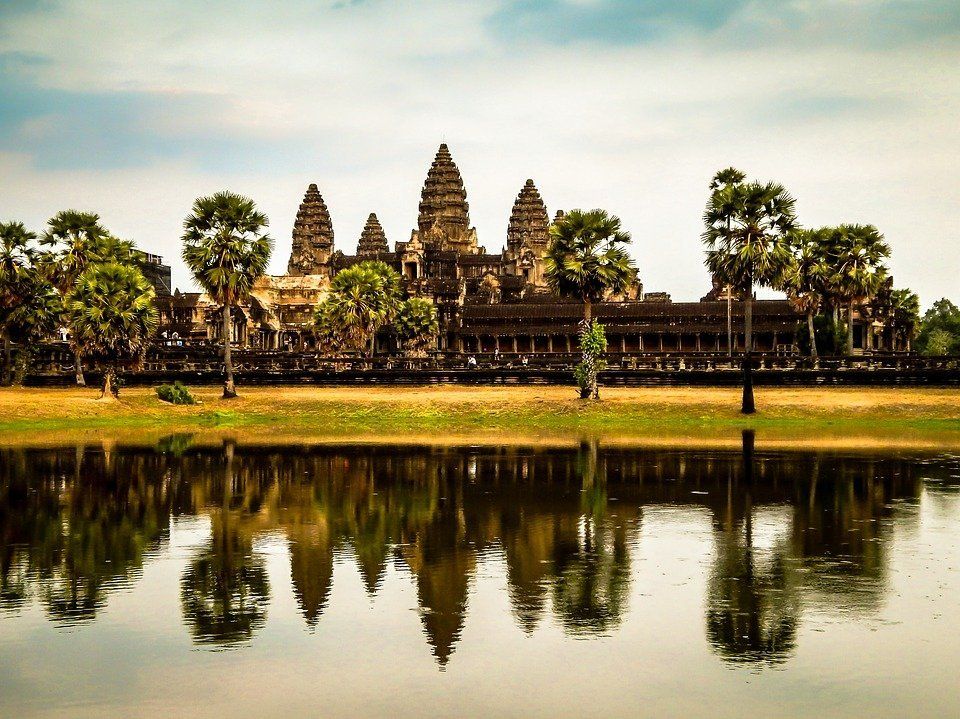 Image from Pixabay.com
Having some very astonishing structures, this religious complex built under the Khmer empire
was originally a Hindu temple, which was actually dedicated to Vishnu, one of the principle deities for Hinduism
, but it ended up becoming a Buddhist temple after a century. This is the reason why you will see many wall decors and statues with Hindu icons that conserved in time while visiting the temple.
Image from Pixabay.com
In the temple, you can meet many Buddhist monks who can gladly give you their blessings. There are many details everywhere you look, and the view is just amazing, no matter where you're standing.
The ruins of Angkor Wat have such attractive to visitors and photographers from all around the world, and they appear in several documentaries, books and articles in every language. From art, to history, to religion, to architecture, to even engineering, this monument is simply remarkable.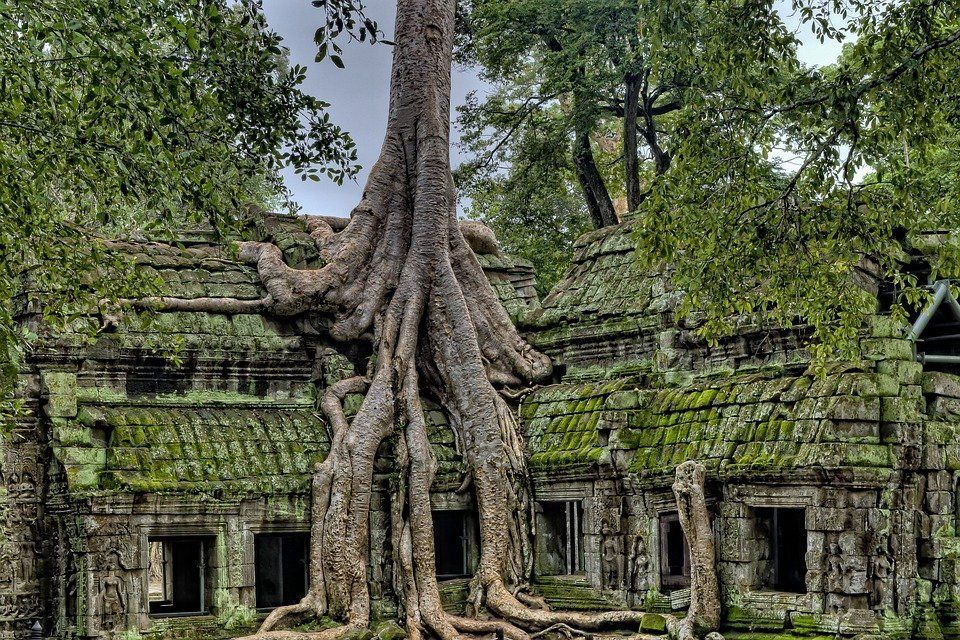 Image from Pixabay.com
I have been wishing to visit the Angkor Wat temple for years, and I often think of how wonderful it would be to travel there not only as a photographer, but also as a Buddhist who is passionate about spirituality and also interested in ancient art and history.
---
Fo Guang Shan Buddha Museum, Taiwan.
This museum has also been in my list of places to go to since I had a dream of it.
Yes, I DREAMT of this place without even knowing it actually existed.
To me, that dream became a sign from the Universe when I saw one Instagram post on my explore page and saw the materialization of a place I had walked in my dreams. It was absolutely incredible for me then and it still is.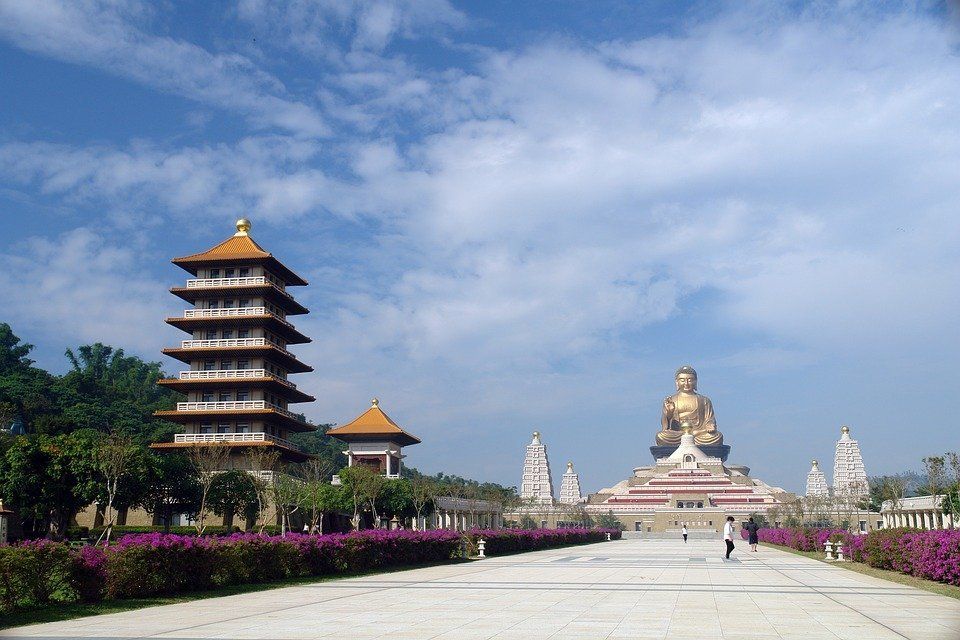 Image from Pixabay.com
This is a cultural and religious museum part of the Fo Guang Shan Buddhist organization, one of the biggest in Taiwan. It was built to preserve Buddhist memorials for the inspiration of the people, and to present Buddhism to the world through arts and culture, and it has succeeded to do so for nine years.
It has eight pagodas disposed to the sides of the way to the 10 meter Fo Guang Buddha. Each of these represents one precept of the Buddhist ideals, including the Eightfold Path. There are also four stupas at the four corners of the main hall that represent the Four Noble Truths of Buddhism. Each of these constructions has something to see inside.
Image from Pixabay.com
This wonderful museum has 48 underground palaces dedicated to storing and keeping memories of humanity retrieved and donated to the museum from all around the world,
like time capsules
.
These aren't open to the public, and only one of these palaces is to be opened every hundred years to store these items of historical value for the human race, and be sealed closed again for the next century.
Image from Pixabay.com
There is an auditorium, three shrines and also several galleries that can be visited and learnt from, so maybe we won't even
live
to see what's inside those 48 palaces, but there is one museum dedicated to them.
There is just SO MUCH to see and so much to learn in this museum about the life of the Buddha and the Buddhist festivals, along with many statues, sculptures and art pieces to see, culinary experiences, and lectures to listen to and talk about.
"The Buddha does not need anybody's worship or reverence, it is living beings that need inspiration to develop wholesome thoughts and purify their minds. By worshipping a memorial, people can come to know the Buddha's Dharma body, and their feelings of admiration can be elevated into wanting to learn about the Buddha's virtues and practice them in everyday life. The Buddha doesn't need a memorial, but living beings do." -Venerable Master Hsing Yun, founder of the Fo Guang Shan Buddhist order.
I can't wait to see these places for myself and live some wonderful spiritual journeys while learning more and more about my beloved Buddhism.
---
All images above were taken from Pixabay and properly sourced