Hello guys, Welcome back to my travel blog. Waterfalls is one of the most beautiful property of nature. Water droplets of the fall giving us big inspiration. Noises giving cool sound to ears. But sometimes waterfall become cruel mood. Now you can understand where I can show you. It's Lakshapana Falls in Sri Lanka. We decided to cross the Lakshapana falls some time ago.
Lakshapana Falls is relatively central to the country. Height is 126 meters. First of all, this is a very fun and somewhat difficult journey. Generally, most people go down the waterfall and see how the water falls. We had to walk km ahead since there.
We used public transport and took the Colombo-Hatton bus to Ginigathena. We got on a bus at Maskeliya from Ginggahahena and got off the fourth mile post. From the fourth mile post to the falls is 2 Km. We decided to walk those km because we can see beautiful landscape there.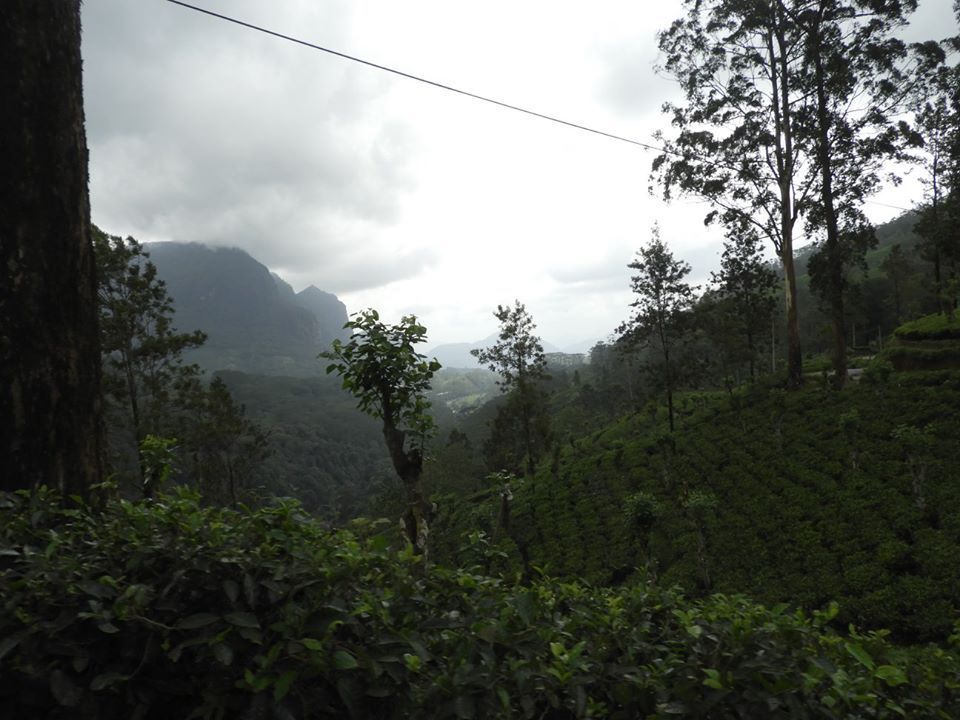 We walked ahead passed tea estates. There are so many tea plantation who managed by plantation company here.
Then we crossed big trees surrounded by little forest. We started the journey at 1.30 am. It's from the Galle bus stand. Be could reach to there before 10 A.M. We took breakfast selected shade place still our walking.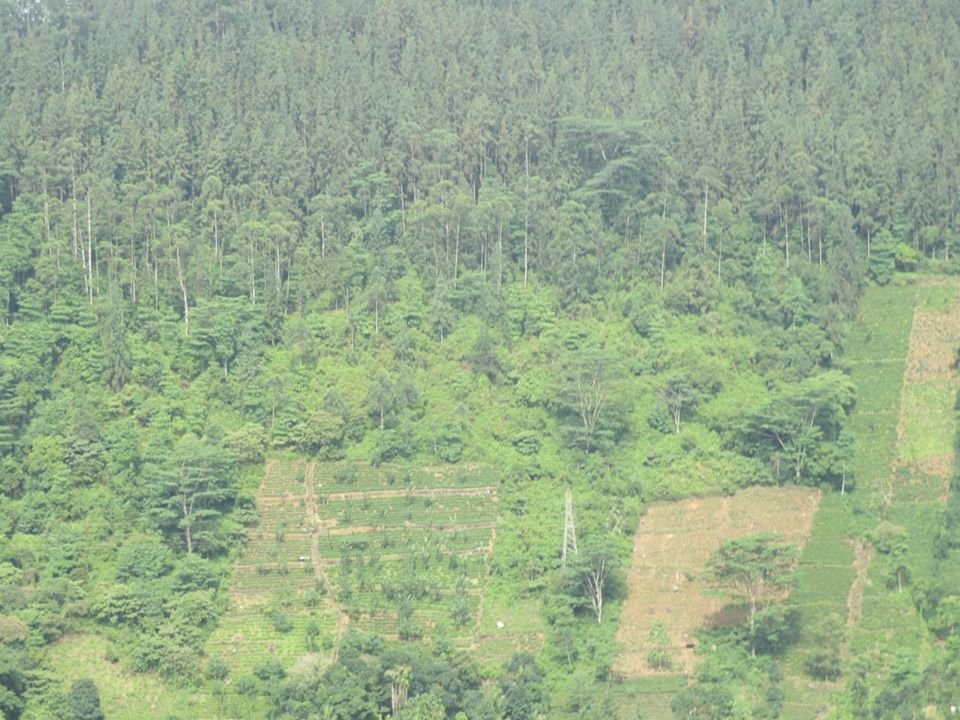 There are marvelous greenery environment with big trees. And there are so many miles of travel and travel that are sure to bring you some amazing creations. Lakshapana Falls is a part of the Maskeliya Oya which feeds the Kelani River.
There were various types of wild plants. I didn't know some plant's names. But I found some fern bunches here. It was nice walk to everyone. Walking inspiring us always. Also it's challenge for anyone.
We walked ahead with watched beautiful surrounding areas. Then we could see our destination some far distance. If you are traveling to Sri Pada on the Hatton- Nallathanniya route in January during the Sri Pada Pilgrimage, you can easily visit the Lakshapana Falls which is 5 km from Norton Bridge. Also I heard various ways has for find Lakshapana falls. Let's go ahead.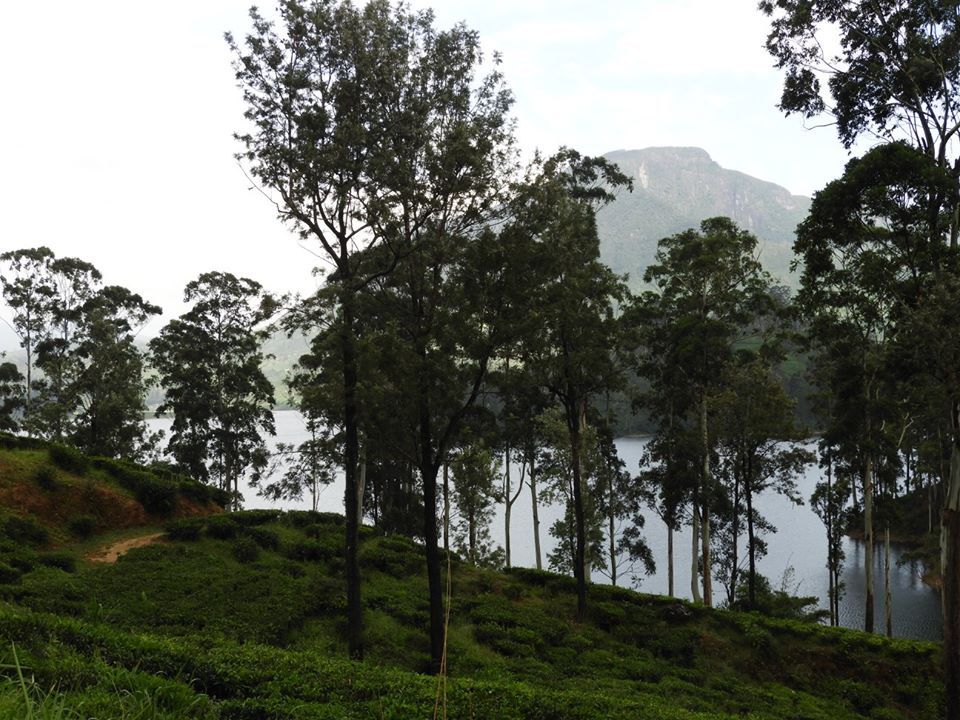 Such a nice place to take relax. Very peaceful mind I had felt within calm environment. Cool winds kisses us many times. Now you can feel it with me.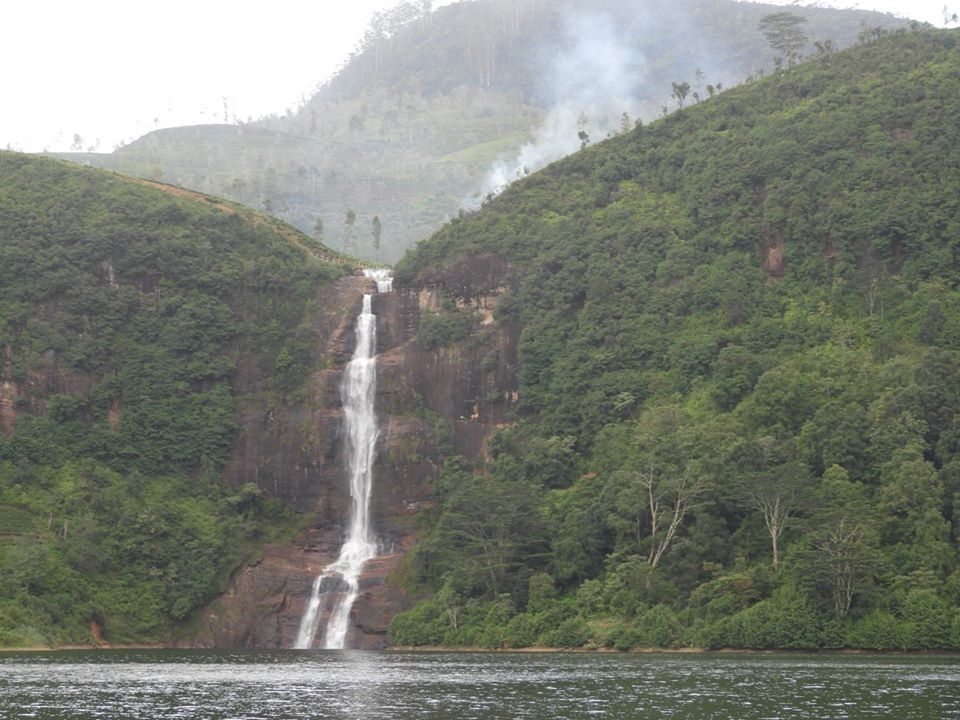 Now you can clearly see Lakshapana falls where water flows came from top of the hill. It begins at the base of the Butterfly Mountain of the Kelani River and falls into the sea near Colombo. The waterfall is the eighth highest waterfall in the world.
We came very close to the waterfall. There was big water flows. But we couldn't reached very nearest with slippery condition. That was very risky moment. So we satisfied with this destination. But we had hope to go top of the mountain through main road. So we hadn't climbed up through forest. We started our walk again.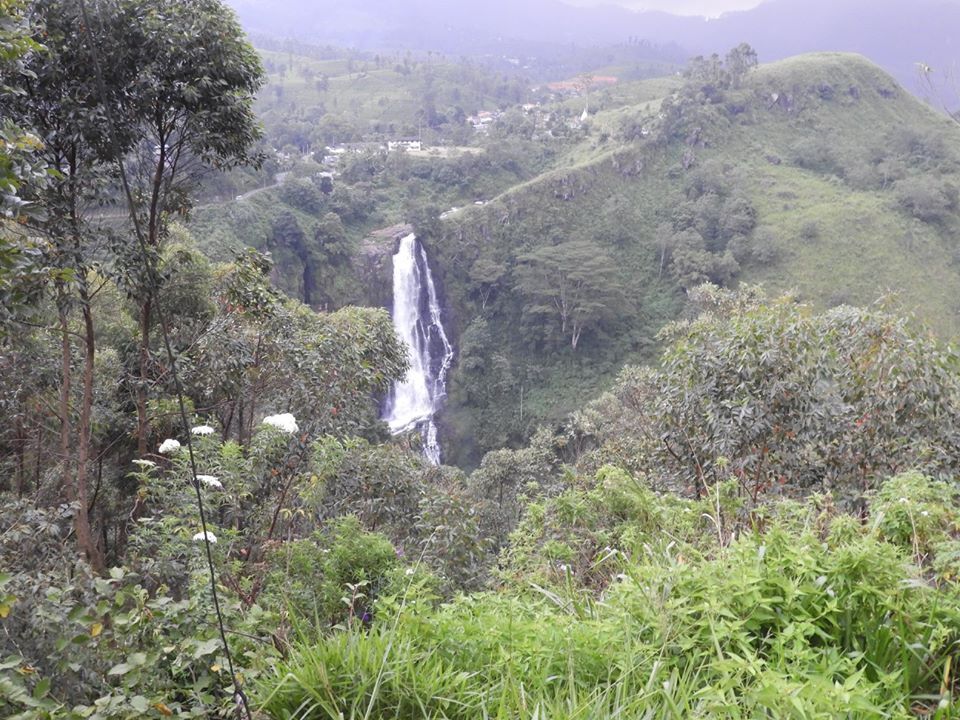 What do you think guys after watching this visualization. I saw some of bungalows and houses built top of the waterfall. They are lucky to living impressive environment. We were lucky to watch only it.
If the water is cold, not a bit. The water was so high that it couldn't reach the falls. It is best to bathe in a place where there is little water. It is everyone's responsibility to protect the environment. We leaved from Lakshapana falls to see another awesome waterfall. Next time I'll post it. Thanks for visiting. See you again.