Hola a todos los steemians. Un abrazo a todos mis seguidores en especial a los que siempre apoyan con Upvote mis publicaciones.
Hello to all the steemians. A hug to all my followers especially those who always support Upvote with my publications.
Esta semana estuve dando un paseo al pueblo de Sopo ubicado en el departamento de Cundinamarca, estuve en la casa de una de mis tías por parte de mi padre. A continuación compartiré fotografías del camino a Sopó.
This week I was taking a walk to the town of Sopo located in the department of Cundinamarca, I was in the house of one of my aunts by my father. Next I will share photographs of the road to Sopó.
Autopista Norte - Bogotá / North Highway - Bogotá.
En la imagen podemos ver cuándo ya me dirigía hacia el pueblo de Sopó dónde me hospedaria 2 días en la casa de mi tía Alba, está fotografia fue antes de salir de la ciudad, ya estaba encontrándome con los hermosos paisajes.
In the image we can see when I was already heading towards the town of Sopó where I would stay 2 days in my aunt Alba's house, this photograph was before leaving the city, I was already encountering the beautiful landscapes.
Fincas / Farm.
En la fotografia anterior podemos ver lo hermoso que se convierte el paisaje con mucha vegetación fuera de la ciudad, en el camino se ven muchas fincas hermosas como la de la imagen.
In the previous photo we can see how beautiful the landscape becomes with a lot of vegetation outside the city, on the road you can see many beautiful farms like the one in the image.
Llegando a Briceño / Arriving in Briceño.
Aquí ya estaba a unos 5 minutos del pueblo de Briceño que se encuentra a unos 10 minutos en carro de Sopo. Está zona es muy tranquila, el único ruido es el de lo pajaritos.
Here I was about 5 minutes from the town of Briceño which is about 10 minutes by car from Sopo. This area is very quiet, the only noise is that of the little birds.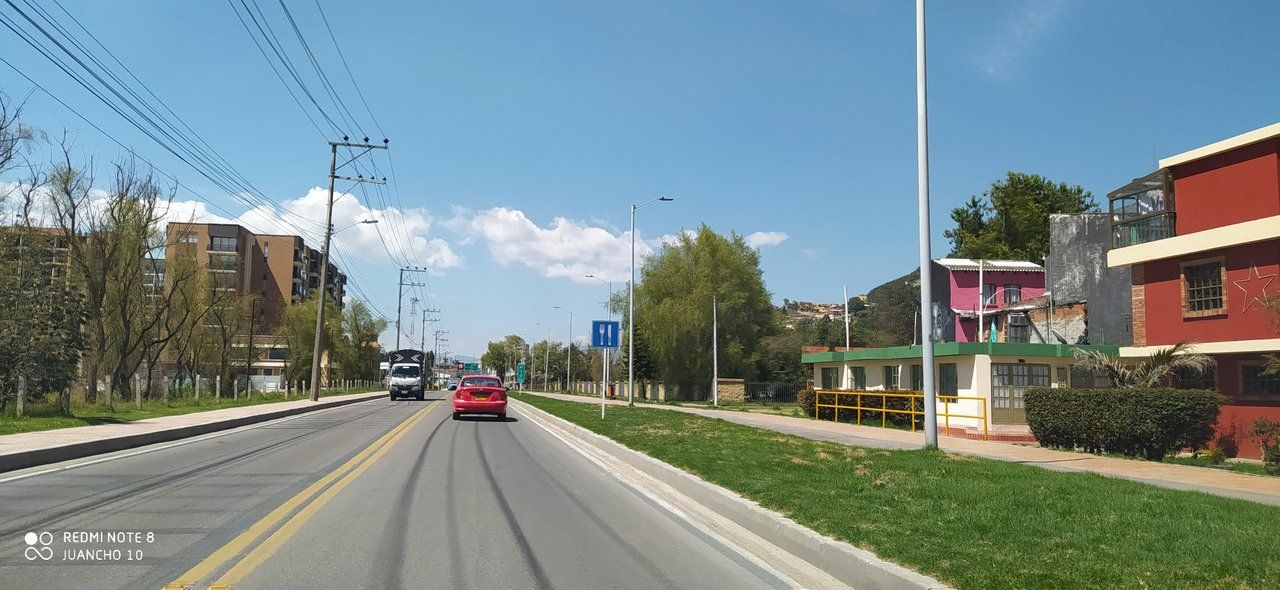 Briceño - Cundinamarca.
La anterior fotografia es del pueblo de Briceño, ahí estaba pasando por el pueblo que me conduciría finalmente a Sopó.
The previous photograph is of the town of Briceño, there I was passing through the town that would finally lead me to Sopó.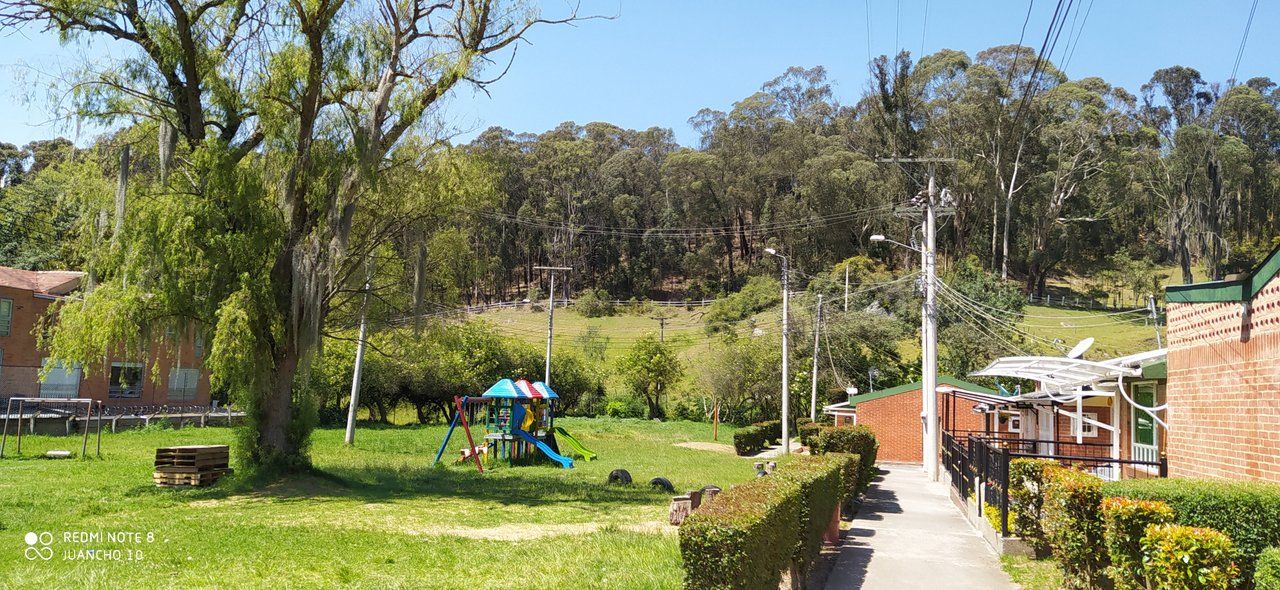 Sopó - Cundinamarca.
Esta imagen es de Sopó, en ese lugar es donde vive mi tía, son un conjunto de casas y está es la zona verde para que los niños puedan jugar.
This image is of Sopó, in that place is where my aunt lives, they are a set of houses and this is the green area for children to play.
Espero les haya gustado mi publicación y de ser así me pueden apoyar con Upvote, Reestem. Cualquier delegación es bien recibida.
I hope you liked my publication and if so, you can support me with Upvote, Reestem. Any delegation is welcome.
GRACIAS POR SU TIEMPO Y ATENCION PRESTADA EN ESTA PUBLICACIÓN.
THANKS FOR YOUR TIME AND ATTENTION PROVIDED IN THIS PUBLICATION.