Life has interesting coincidences. One minute you are buying some good wine looking at the wine label and thinking about the winery, the next time, they invite you to their kitchen for a unique cooking class.
I was at Leopard's Leap Kitchen in South Africa! I could not contain my joy because I had tried their wine but on this day, I had the rare pleasure of attending one of their cooking classes. We would be making 3 dishes and pairing them with different wines.
This was a great opportunity for me to sharpen my culinary skills. When it comes to cooking, I love to experiment with different dishes and this was a worthwhile opportunity. The icing on the cake was that I was in a new country and I was very curious to see whether the chef would incorporate some of the South African cooking methods and concepts in this class.
We took our jackets off, some folded their sleeves and we all went to the counter in the kitchen. We were ready to get to business. There were bright lights above us and the chef was preparing the ingredients as she explained everything. What excited me about this experience was the fact that we all got to participate. She even let us smell and taste some ingredients. We stirred, plated and did all the extra activities that did not require so much skill.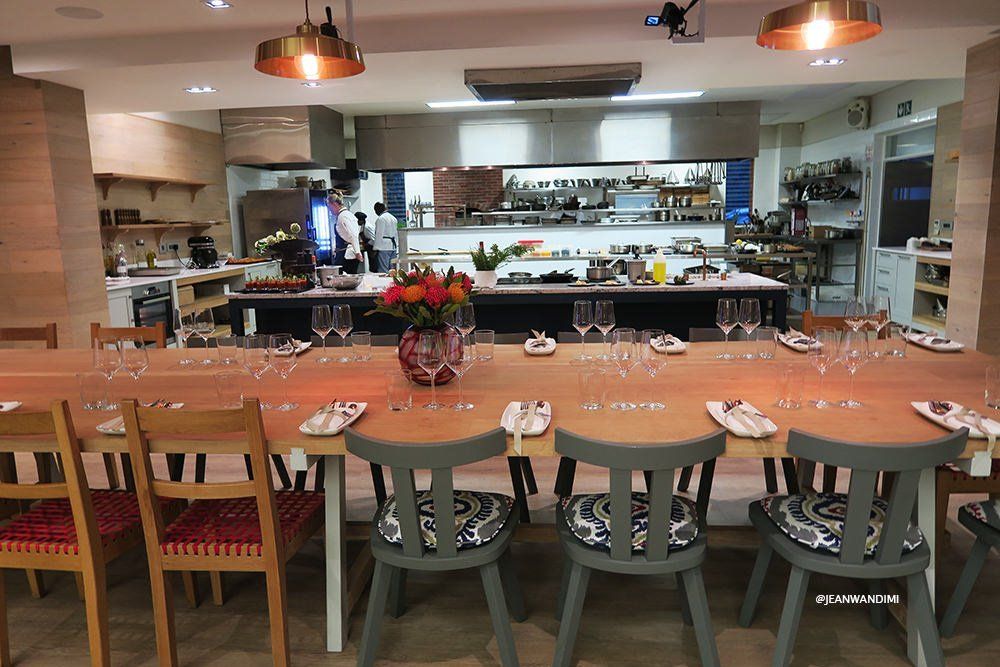 The cooking was very engaging and the class could accommodate up to 20 people at a time. They also have large screens all over the space so that people can observe how the food is being prepared. If you got tired of standing, one could casually sit on the table and watch what was happening on large screens. I think this is quite incredible. Imagine every time you went to dinner, you had a peek into what the chef was doing and how they were preparing your food.

That made me anticipate the meal even more. They also had some printouts for us to go through during the cooking process. We were free to carry them in case we needed to replicate the meal in our own homes.
This was a slow but fun experience because it took about two hours and a half and we got to enjoy the meal over some wine and great conversation. This had to be one of the memorable dinners I have attended or participated in.
They also perfectly pair the food with their own wine since they have a winery. This is a great way to spend time with family, friend or colleagues during that special occasion. I also enjoyed the fact that the kitchen and restaurant were very big with high ceilings. It was airy and did not feel cramped.
We first made a pumpkin bread that was so fresh and delicious.

Before
After
Starter: Cape Bokkom Salad with Pickled Fish
This was our first dish. As you can see from this recipe, it has so many ingredients but they all work together to create this delicious salad. I appreciated the tastes and textures in this salad and some of the ingredients I had never tried before. All I could hear was forks and knives excitedly hitting the plates and this was a good sign. You know when there is that moment of silence when people are eating. We had that and I about 10 minutes, all plates were clear and we were on to the next dish. I could tell that the chef really loved this dish because of the meticulousness and how she explained everything. This was another delicious dish and even thinking about it just makes me salivate. It was very well plated and people enjoyed it.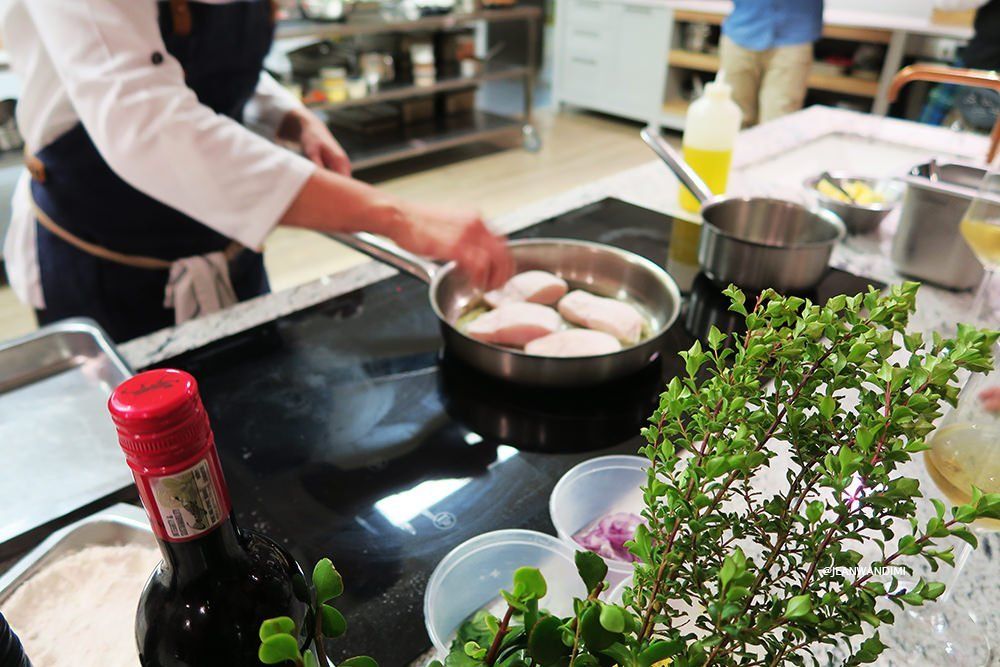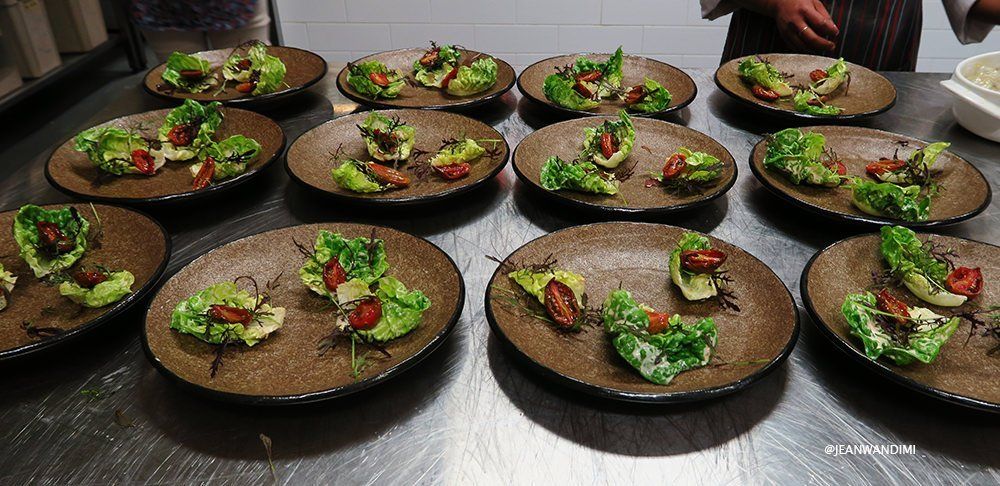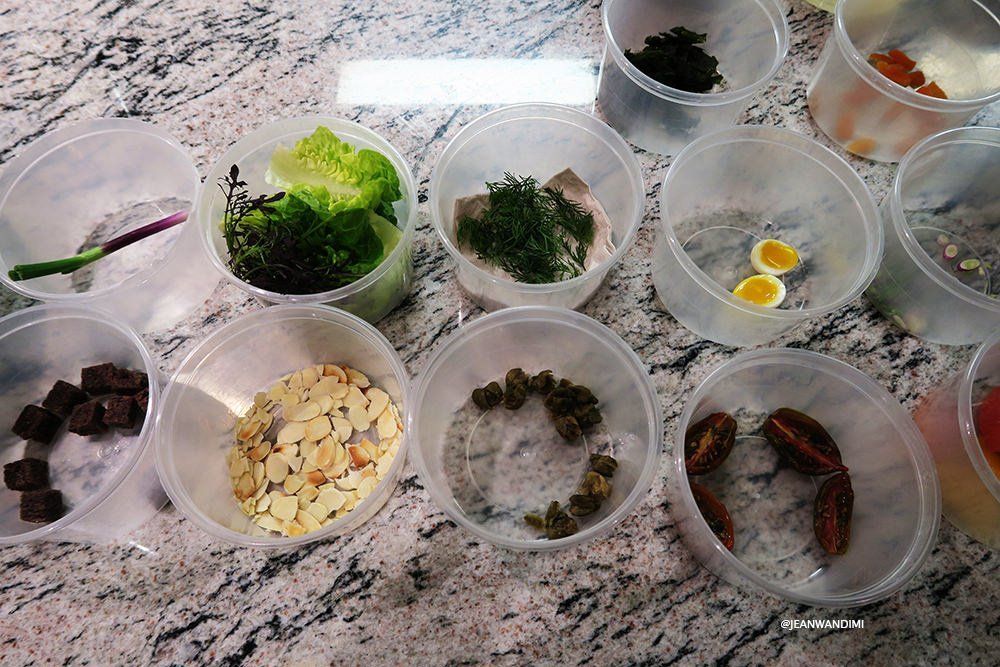 Main: Karoo Lamb Ribs and Tails
This was the dish that took the most time to prepare. It was either a hit or miss and you either loved or hated it. I was not too keen on it but I loved the ribs, however, they were too soft for my liking. I love juicy ribs that one can tear off the bone with some work. These ones fell right off. You know when you boil meat for too long.
We also had dessert and talked for a long time after. I really enjoyed how laid back the dinner was. We ate to our fill and had so much fun. We also got to try their wine after dinner. As a food and wine lover, I really enjoy unique experiences that depart from your normal wine and food dinner setting/. This was memorable.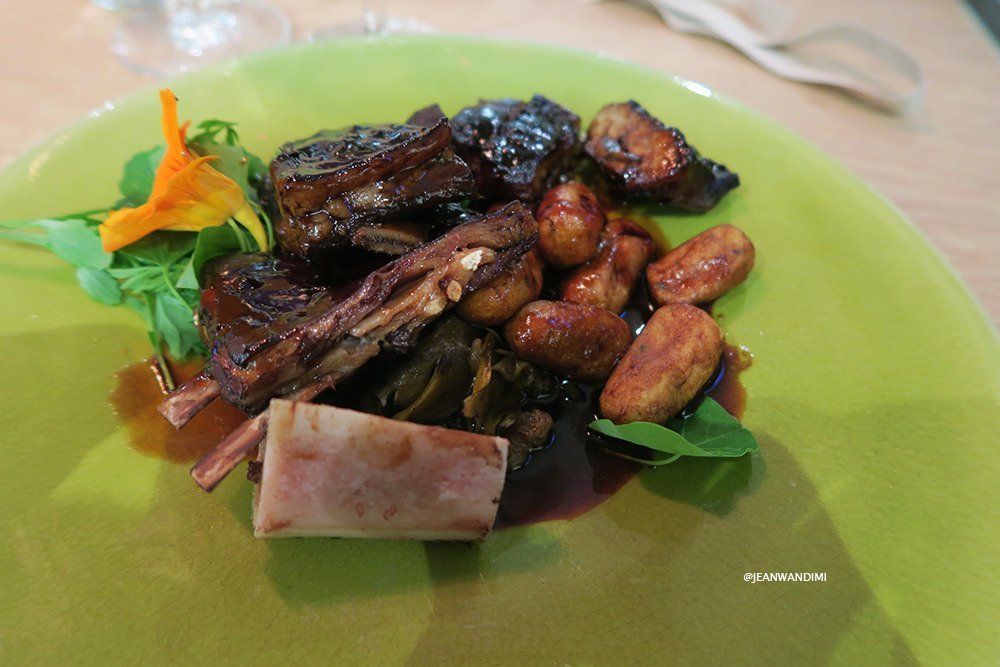 I remember checking my phone and it was 11 pm. I was staying at the Lee Collection Hotel in Franschhoek and this was my last night in Franschhoek. I had made some friends that night and they decide to hit the hotel bar. We had some whiskey on the rocks to toast to a great day before turning in. That is the best thing about solo travels. Sometimes, you can be sipping a Lagavulin 16YO with new friends having the deepest conversations about life.
---
---