Ca 'd'oro is one of the most famous residences of the Grand Canal, one of the most grandiose buildings of the Venetian Gothic era which in this building touches the highest levels of perfection by reproducing, in a small way, the splendor of the Doge's Palace and challenging its beauty.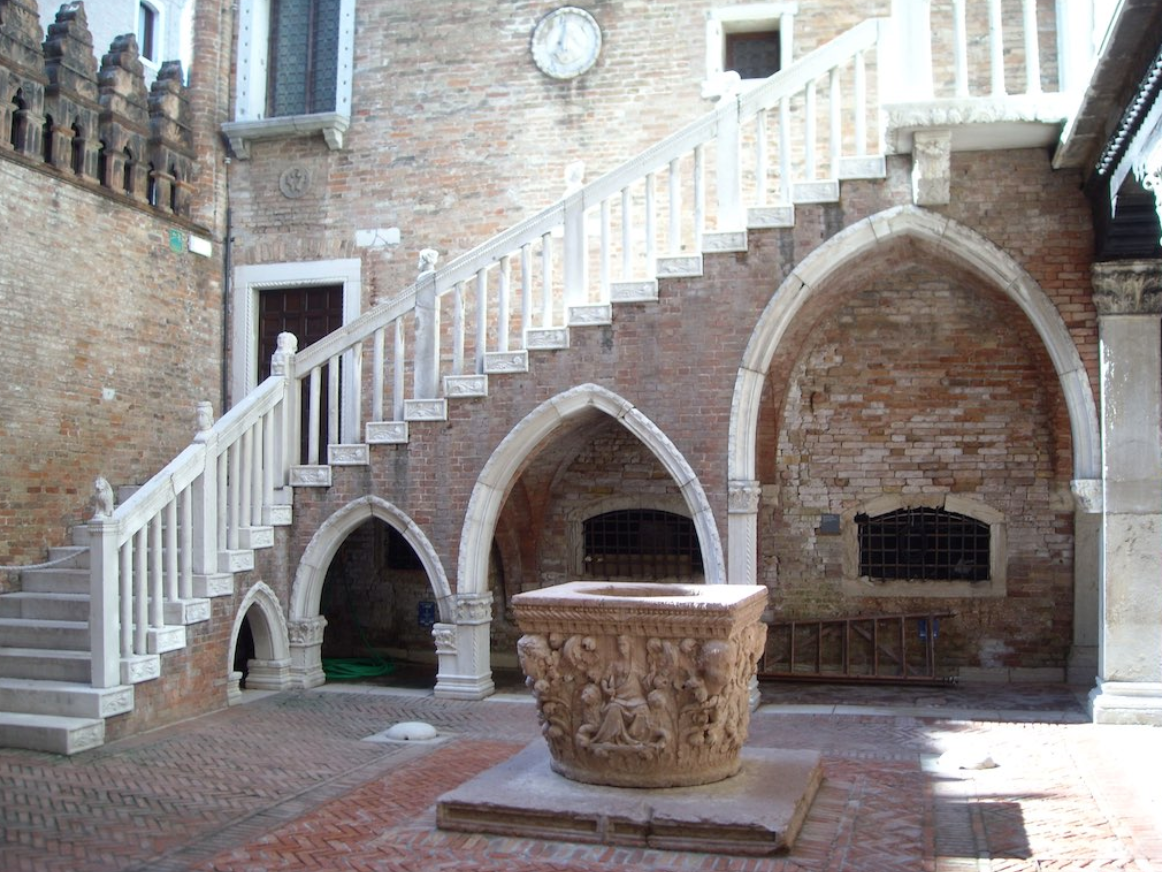 The Ca 'd'Oro is a well-known building in Venice, it is located in the Cannaregio district overlooking the Grand Canal. Its name derives from the fact that originally some parts of the facade were covered with gold finishes, being part of a complex polychrome which unfortunately has been lost over time. However, this building is considered one of the best examples of Venetian Gothic.
It is worth mentioning the marble floor of the portico on the ground floor (commissioned by Fianchetti who personally designed the geometries), inspired by the medieval flooring of the churches from the Venetian lagoon and the cosmatesque decorations of the XII and XIII century and for the construction of which marbles of the typologies were used more known and precious (given their rarity) since Roman antiquity.


Currently the Ca 'd'Oro, after careful restoration, has been transformed into a museum and houses a precious art collection belonging to Baron Giorgio Franchetti.
Of the many beautiful palaces that decorate and embellish the city of Venice, the Ca 'd'Oro palace stands out as one of the most elegant. As its name suggests, "Golden House" is a reflection of a building that sums up opulence, luxury and power. Its facade is probably the most surprising and elaborate of all the buildings located on the banks of the Grand Canal.