We are in Tuscany, in the province of Siena, Montepuliciano is a medieval town that has a long and ancient history that starts from the Etruscans from the 4th century BC.
The show begins even before arriving in the village, Montepulciano is built on top of a hill (Monte Policiano) and the view from below is truly wonderful.

.
The country, as we see it now is just as it was in the 1400s, today we trample the same stones that trampled merchants and pilgrims who toured Italy in the Middle Ages, here the time seemed to have stopped at that time and, especially at night, it would not seem strange to see a knight with his shining armor emerge from a street.
Walking here is as fascinating as tiring, the roads are all uphill, here the shops selling local products are side by side and accompany us to the top of the village where we find the Palazzo del Capitano with its famous well.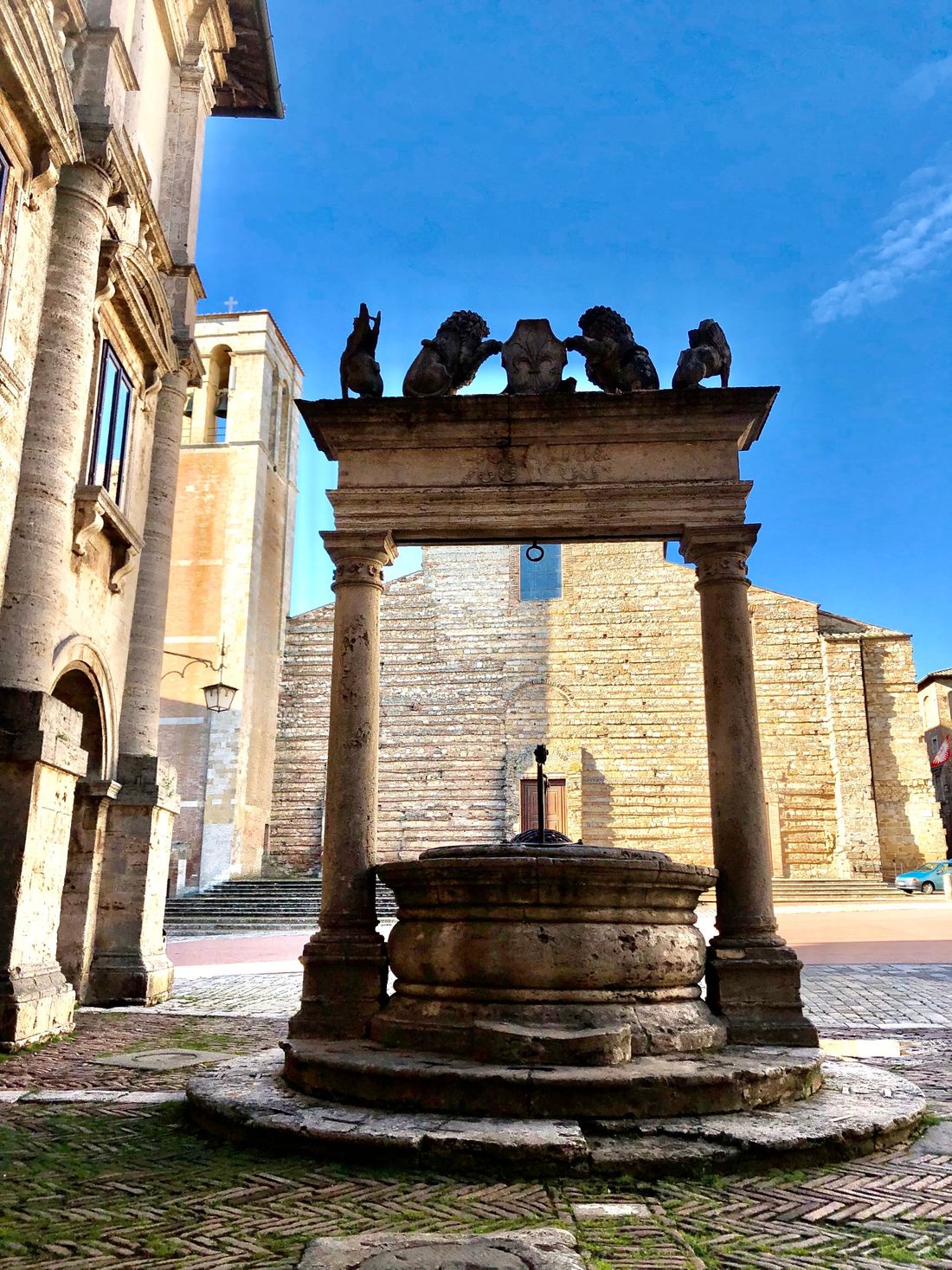 ![Schermata 2020-02-28 alle 06.36.41.png]Another famous construction is the 'Torre di Pulcinella', located right on the wing leading to the Palzzo del Capitano, this tower has Pulcinella on its top which marks the hours by hammering the bell.


From the various streets and squares of the village you can enjoy the wonderful views of the Val D'Orcia, dominating is the enchanting green of the Tuscan hills.

There are many typical products of this area, but the most famous is undoubtedly the Nobile di Montepulciano wine.
The Vino Nobile di Montepulciano is one of the oldest wines in Italy.
this wine has a very strict specification that requires the use of only Sangiovese grapes grown in the municipal area of ​​Montepulciano.