After the sunset mission we went back to the camper van! It felt very cold and the weather predictions told us that it would be very cold that night... minus 10 Celsius... Luckily i have a good heating but in a not so good isolated van it still is going to be a cold night!
Sunrise!
The trip would be sunset and sunrise, the sunset mission was also to spot the best locations for the sunrise that next morning. When we woke up the windows were frozen on the inside! I love that, you are definitely a wake when you get up! We didn't make coffee or breakfast, we went outside immediately because we didn't want to miss any blue hour light! The walk to the city center was about 10 minutes so that would wake and warm us up further!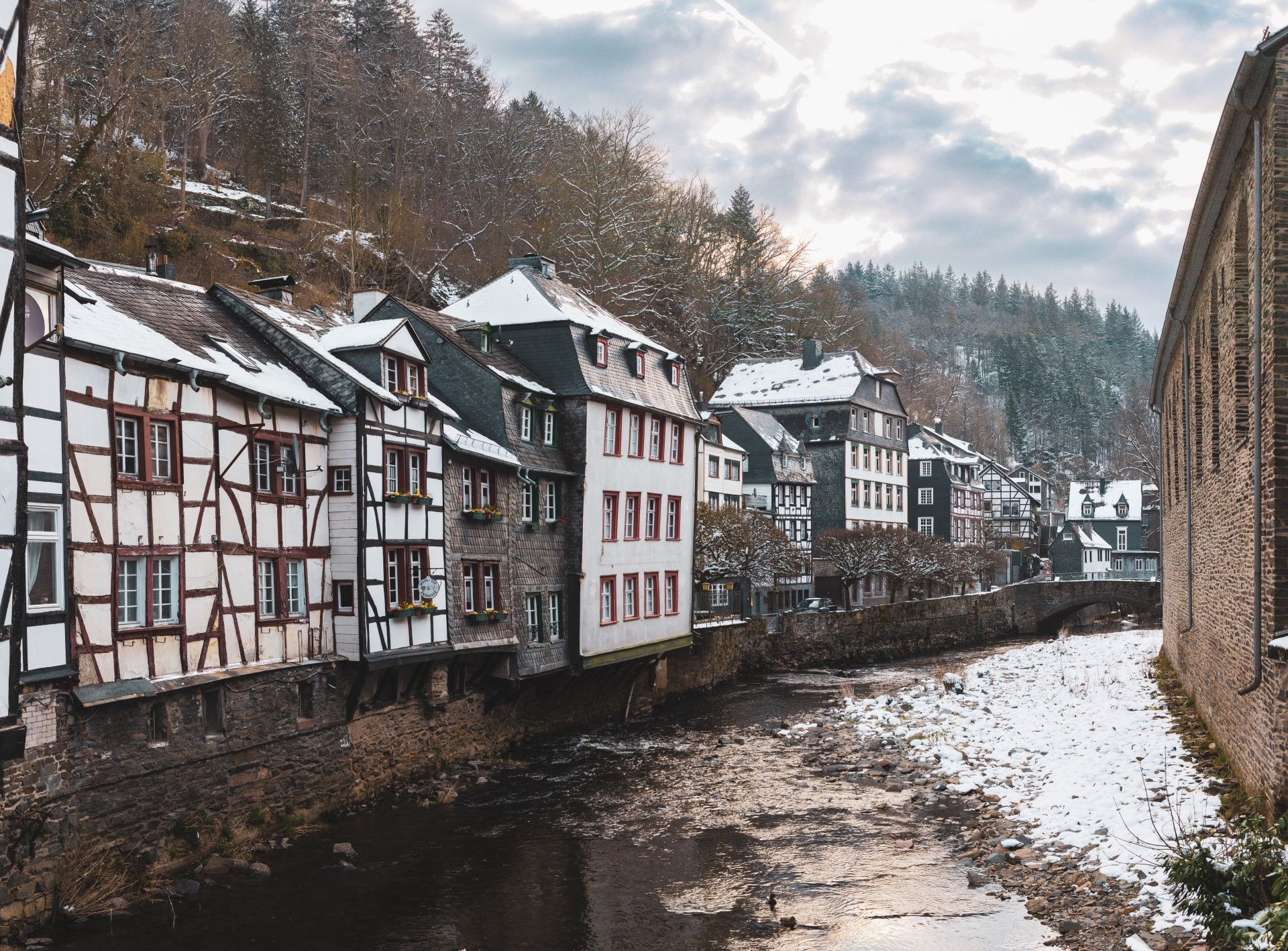 Just a little bit of color!
To bad there was no magical sunrise this morning! But the streets were totally empty! We had the place for our self's! 
The weekend after this weekend was Easter and the town was decorated nicely. Snow covered streets full of Easter-eggs! 
To bad most of the snow was already gone!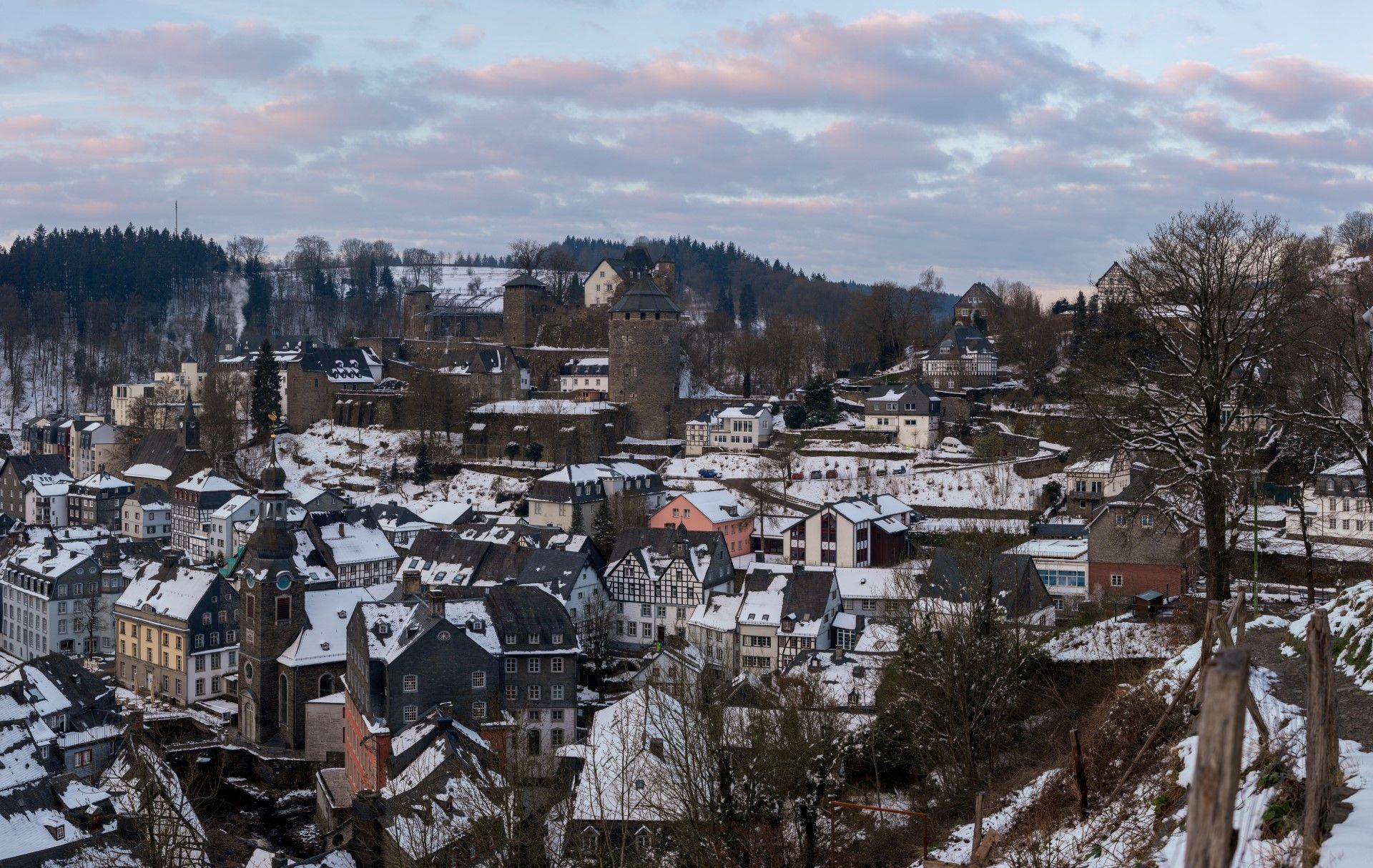 There was a little bit of color in the sky! It didn't last long!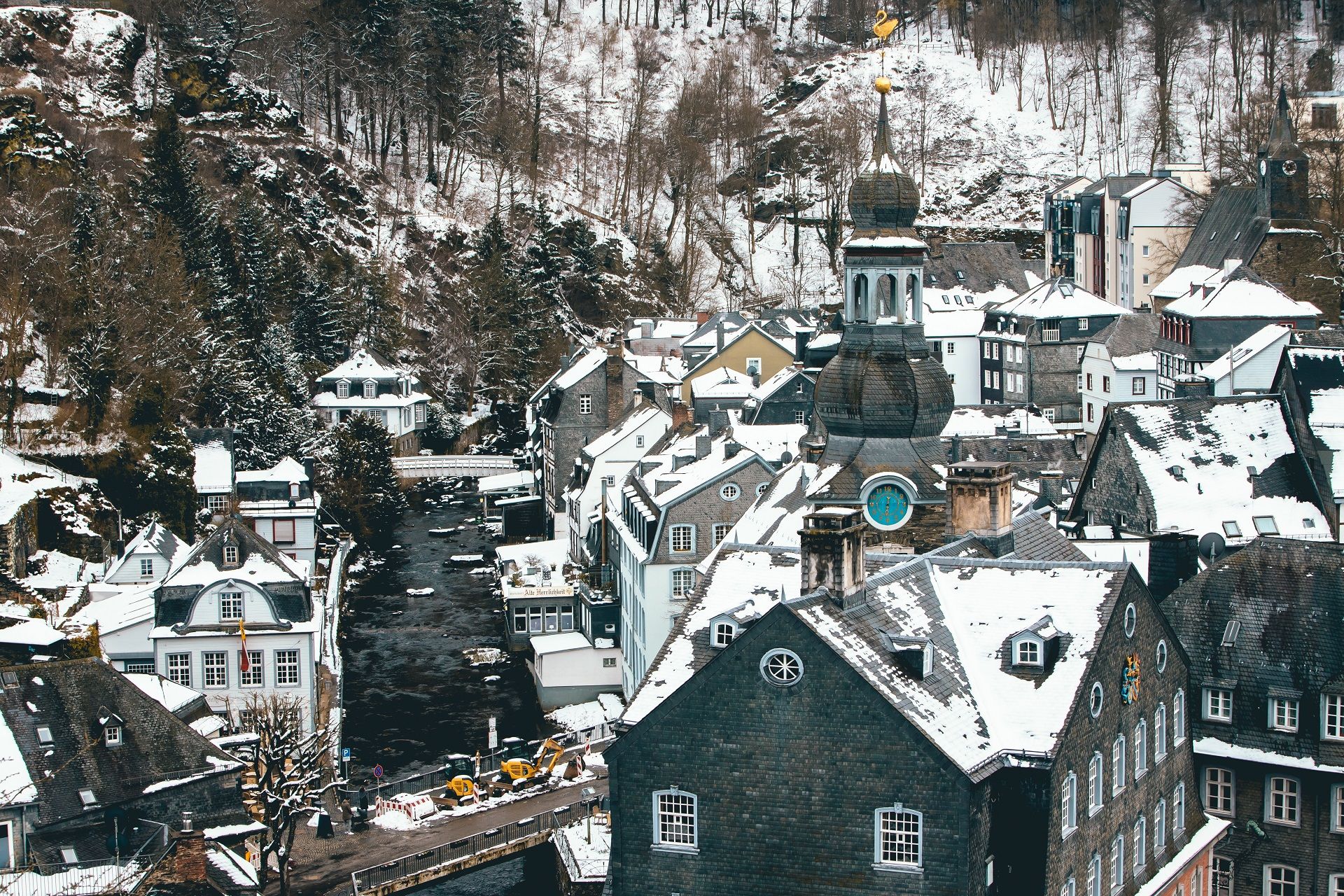 The view from the top was nice 
F11 ISO 50 4 sec
I also found a place where i could do some long exposure shots! I didn't prepare for that so i didn't have my filters with me, but the surroundings were pretty dark over there so i could make a nice long exposure! That uselessly works good but it was so cold above that water stream! I accidentally wet my gloves by folding my wet tripod. It was full of water, and at that time i was done there!
We went looking for a bakery and there they had the most delicious German pastries and bread! Went running back to the van to get a bit warmer and there finally was some coffee and breakfast! 
I love little trips like this! And the company was good. Say hi to Manu on his Instagram account and see the pictures he made over there!