Kandy to Ella train journey is often described as one of the worlds most scenic. The full journey is around 6 hours , but some people would like to add a stop at Nuwara Eliya.
Nuwara Eliya is known as the little England , have many English style building, but I don't recommend to both spot in one day .Actually there is no train station , you need to get off train when arrive Nanuoya, then transfer bus to arrive Nuwara Eliya, so the best is stay one night in Nuwara Eliya if you wanna to both spot.
From Kandy to Ella have two depart time , 8:45am and 11:10am, 2nd class and 3rd class can be buy in train station , 1st class need to make reservation on web .
Suggest buy the 2nd class , the ticket price differ with 3rd class just around Rs.100, but less people the 3rd class .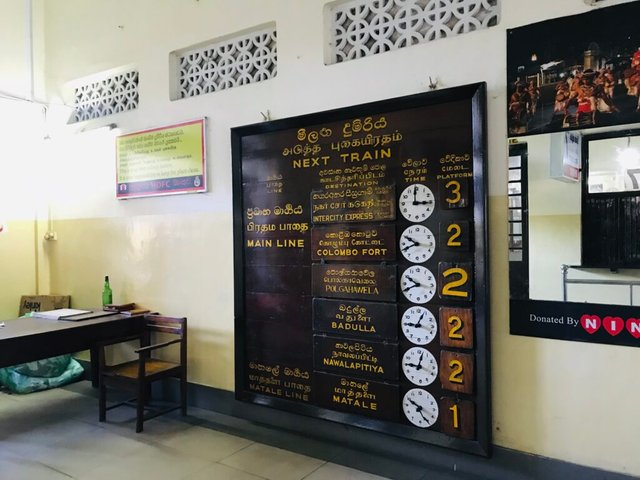 I was buy the 3rd class , ticket price is Rs.175.
Both side of platform can get up the train , but it didn't show where is 3rd class and where is 2nd class , so you'd better ask a staff .Then just wait there , once the train arrive , even you see many guys block the door , don't be shy , just squeeze up .
Cause in the train actually not so crowd , just guys like to stand at the door , you just need to squeeze up quickly , maybe you can get a seat ! The full journey is 6 hours , get a seat is the most important !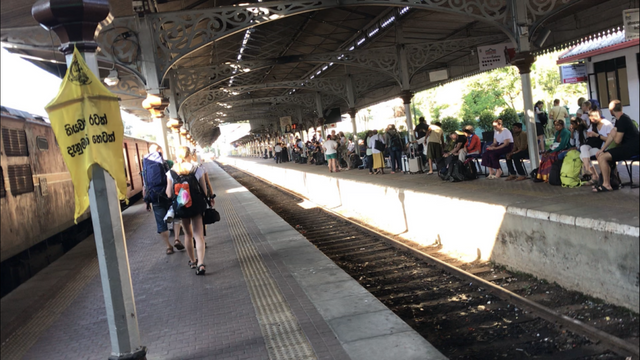 Don't be shy ,just squeeze up .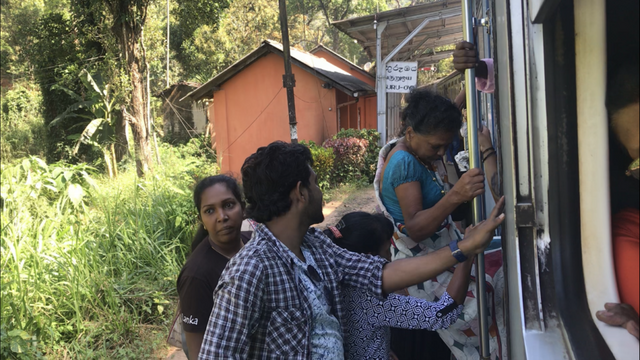 Some pedlers will carry their foods selling on train , so don't worry about hungry , and the foods are in a low price ,this cake just Rs.40 per piece , and a big prawn .
The 17 days experience in Sri Lanka told me , when I see any special food and want to buy , don't hesitate to buy it , it can't find in another city .
To be honest , total 6 hours is a bit boring ,although views are great . If you are planing to Nuwara Eliya, the best is take bus from Kandy to Nuwara Eliya, then by train to Ella, the most scenic is from Nuwara Eliya to Ella.