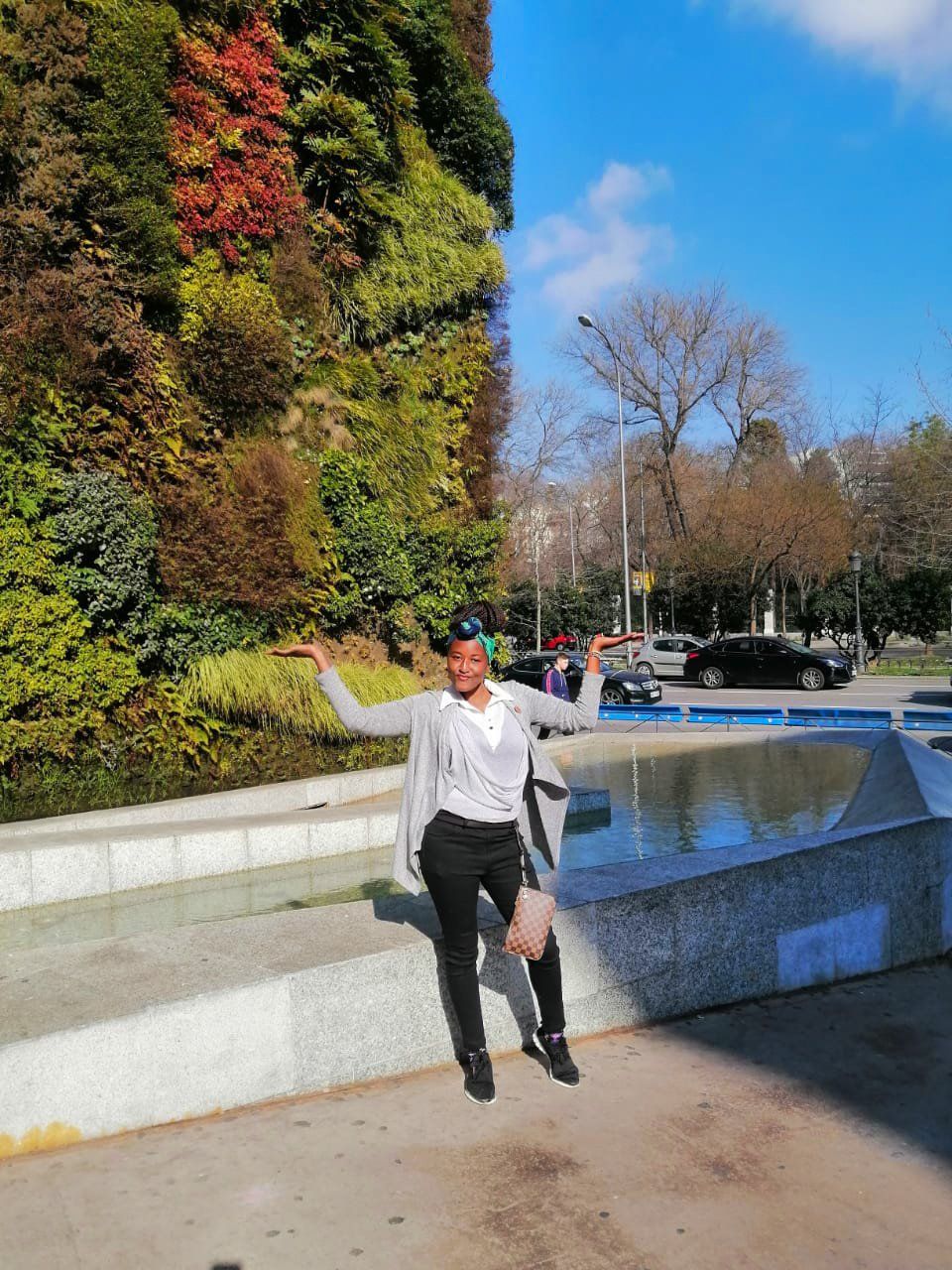 If you have paid close attention to Madrid or Spain travel content in the past then you most likely have seen so many photos of this beautiful green wall!
I just happened to spot it across the city when looking for a spot to have lunch and boy was I happy! Luckily I was with friends and they were just as excited to take photos with it as I was.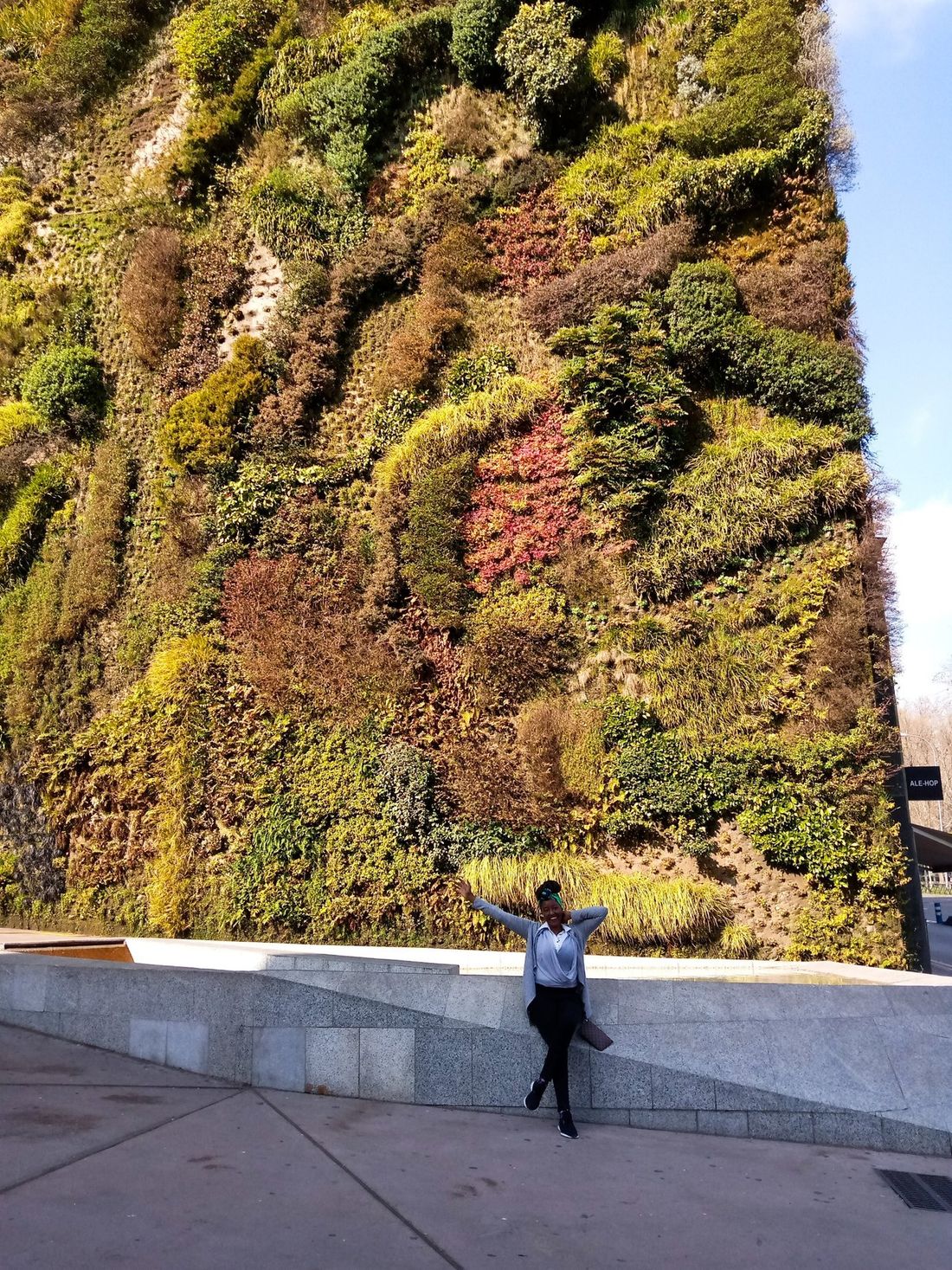 That's the beauty of travel, you get to experience things and places you never though you could and when you do, sometimes the experience is so much better in real time than any virtual content could ever be.
This wall is like that lady who is so confident in herself, and everyone cannot help but notice her when she walks, talks or when she's present because everyone stares, get it? Did I also mention beautiful?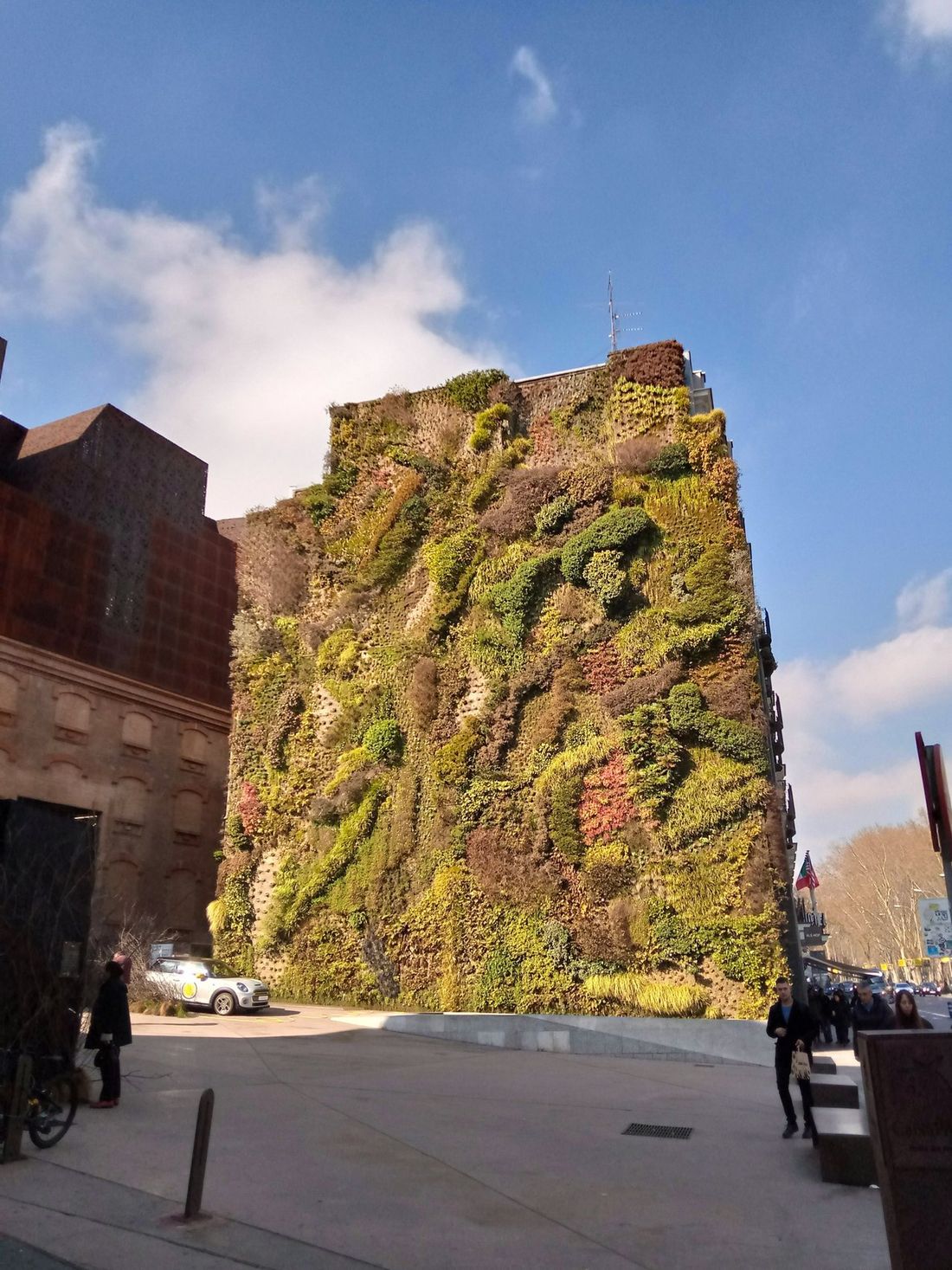 Totally was a beautiful experience, and one more thing to cross-out of my Madrid bucket list.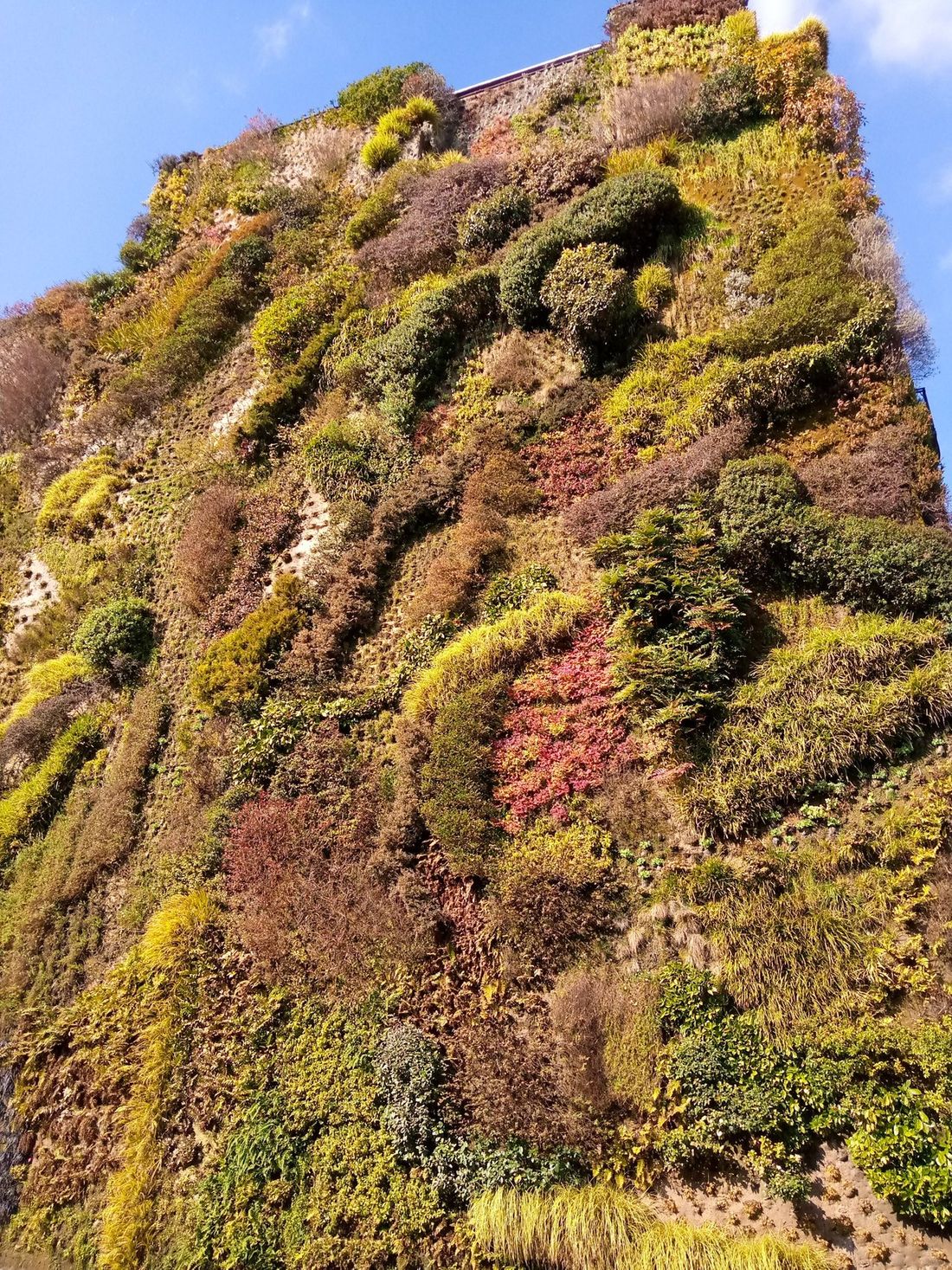 Fun Fact...
This wall was created in 2008 by a guy called Patrick Blanc. It's a lush vertical green garden at the center of Madrid,located right in front of Caixaforum. It was designed as a cooling of spot for city dwellers in the summer season but has since then become a huge physical attraction for tourists and locals alike.
It is 4 storeys up and I can safely confirm that indeed one does feel the drastic cooling effect of the wall when sitting next to it.
 The self-irrigating wall is kept green with drips of water that feed the plants and cast a cooling mist to visitors sitting around the reflecting pool below. Blanc's wall has a variety of plants, instead of the usual ferns and mosses, which were carefully chosen to flourish in the hot Madrid climate. Over 250 species are represented on the living wall in a mass of over 15,000 plants for the miniature oasis.
 Amazing Isn't it? Happy Travels Everyone ❤️