After a good night rest in the camping was time to go out and explore the medieval town of Sancerre which is beautifully located on top of the hill couple of km away from the river, overlooking the Loire valley. Great I said, may be I can find a place to have breakfast as well up there. I was inspired to leave the panniers with all my luggage at the camping reception at the river level to only ride the bare bike up there. It was a smart decision climbing the 300 m hill on an empty stomach to see Sancerre in this light fashion so I could spare some of my energy for the main route later in the day.
Sancerre is located on the Loire Valley in central France in the Cher department, 200 km south of Paris. It is well known for its wines.
I didn't took many photos in Sancerre cause it started raining that morning but it has a nice little medieval centre with stone houses and narrow cobbled streets as you can see in the one decent photo I manage to capture. Instead I went straight for breakfast which I still remember, especially the dessert.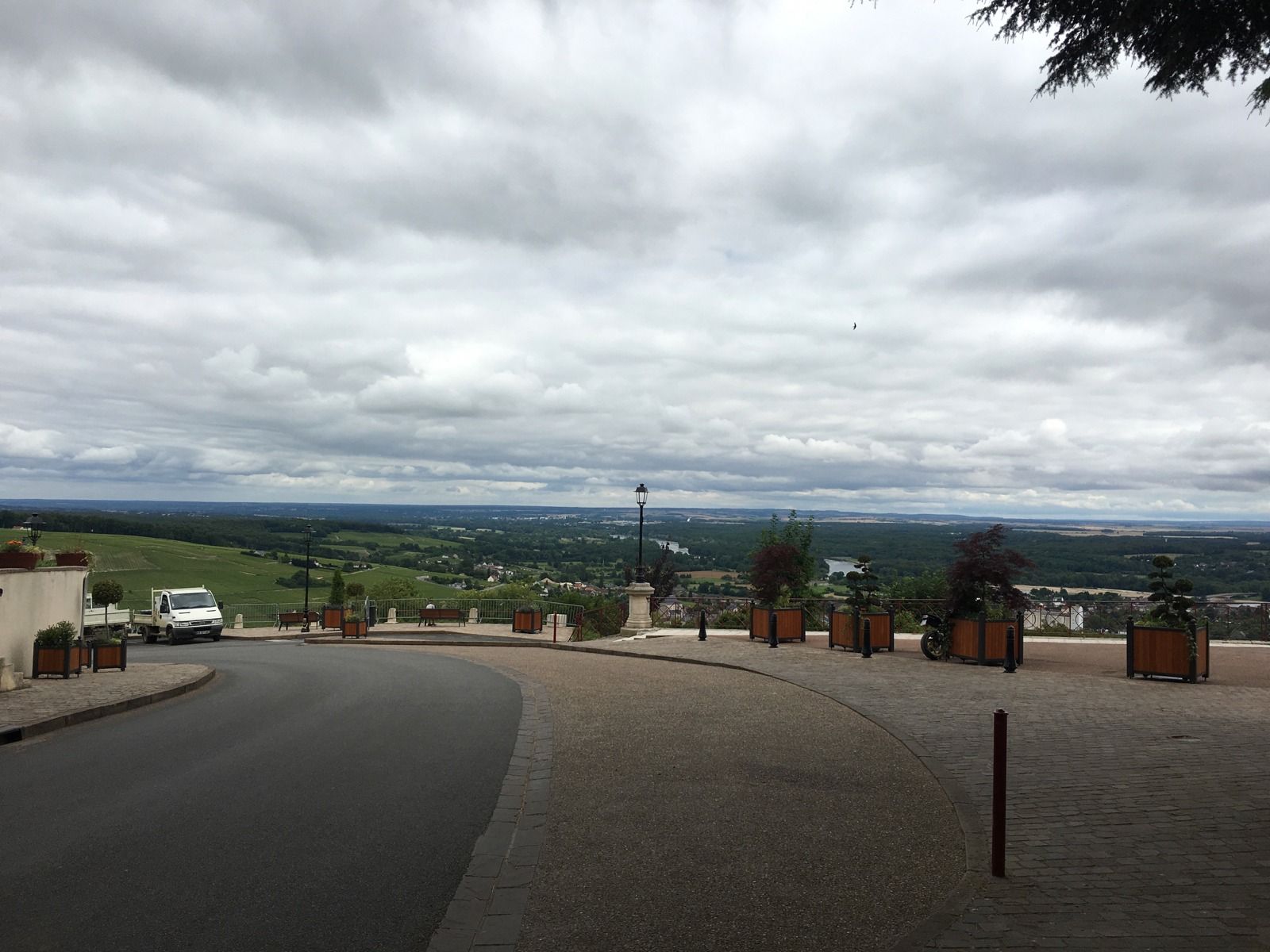 Just when you go out of the town centre there is this nice viewpoint where you can take some time to admire the Loire Valley landscape while deciding which direction to continue. No dilemma for us, we continue downstream the Loire to Gien this afternoon following the EuroVelo 6 route.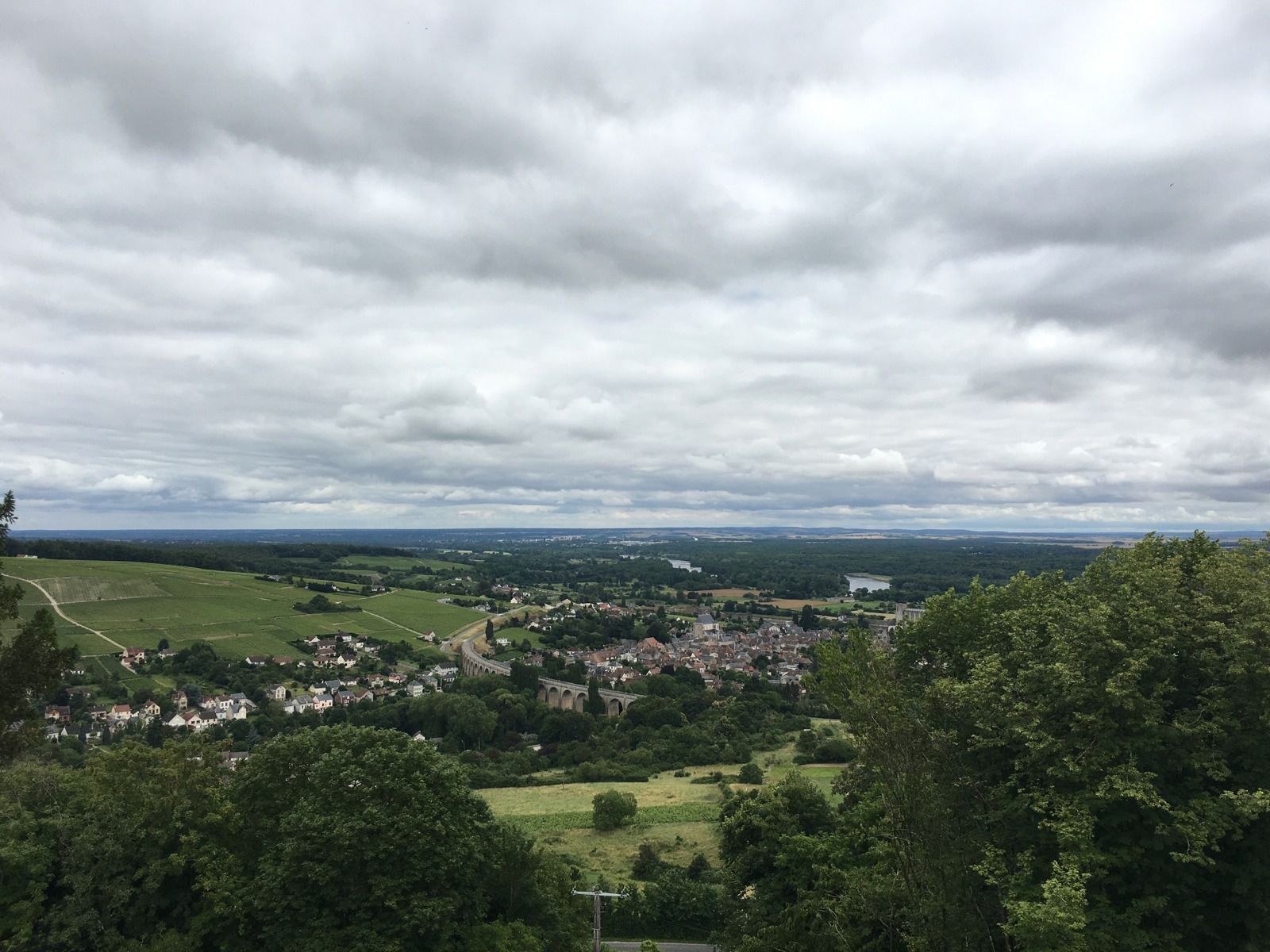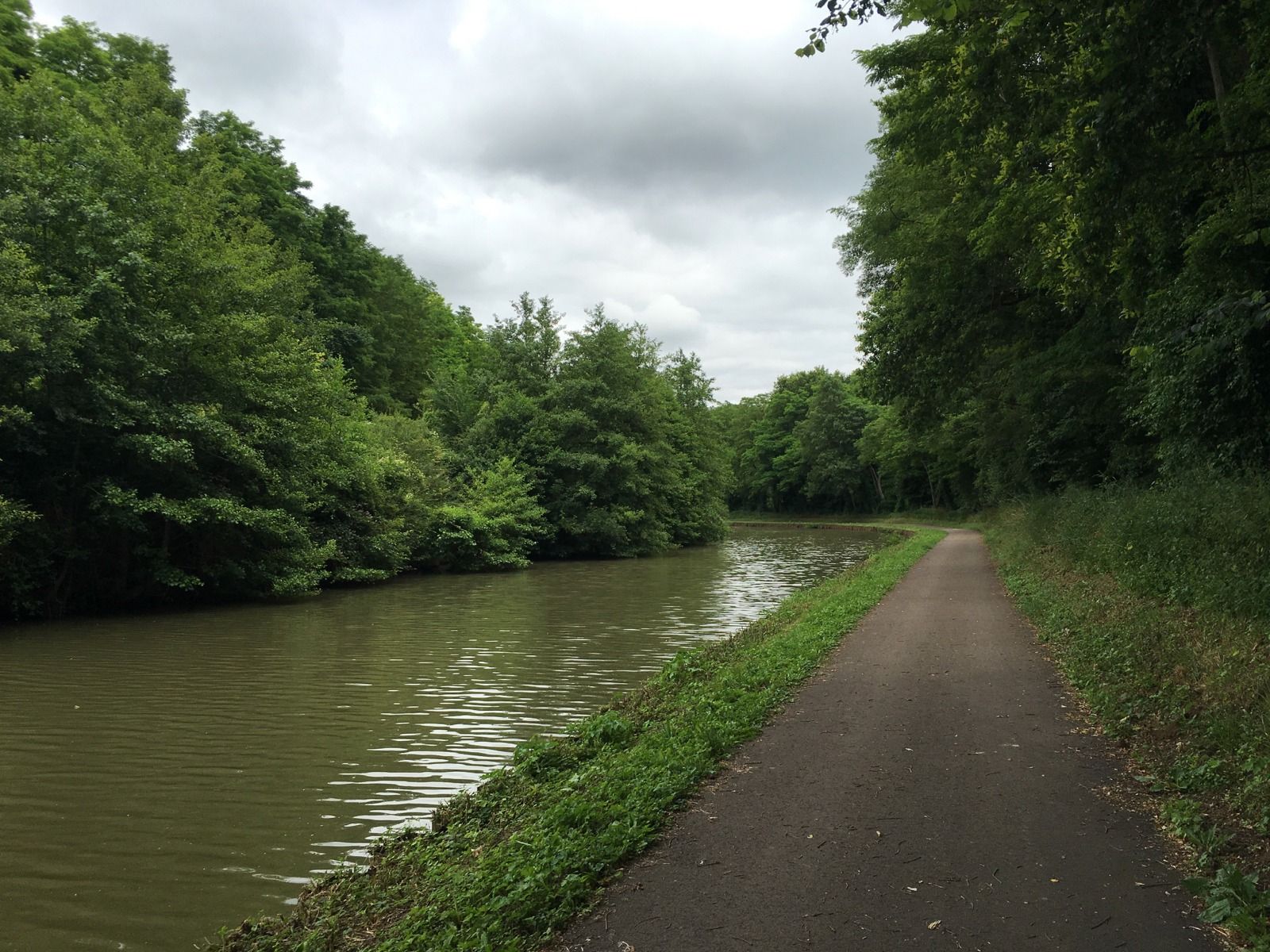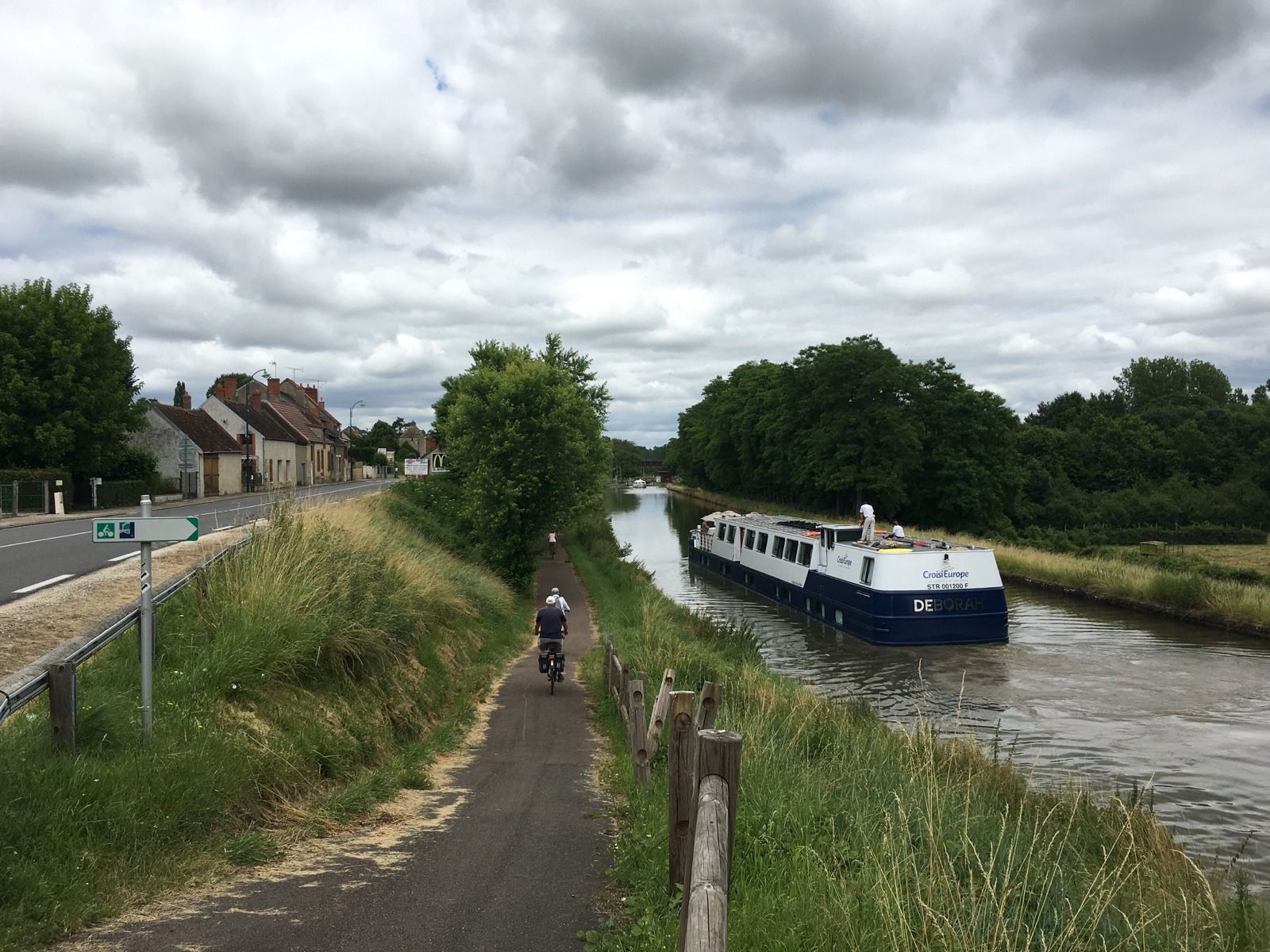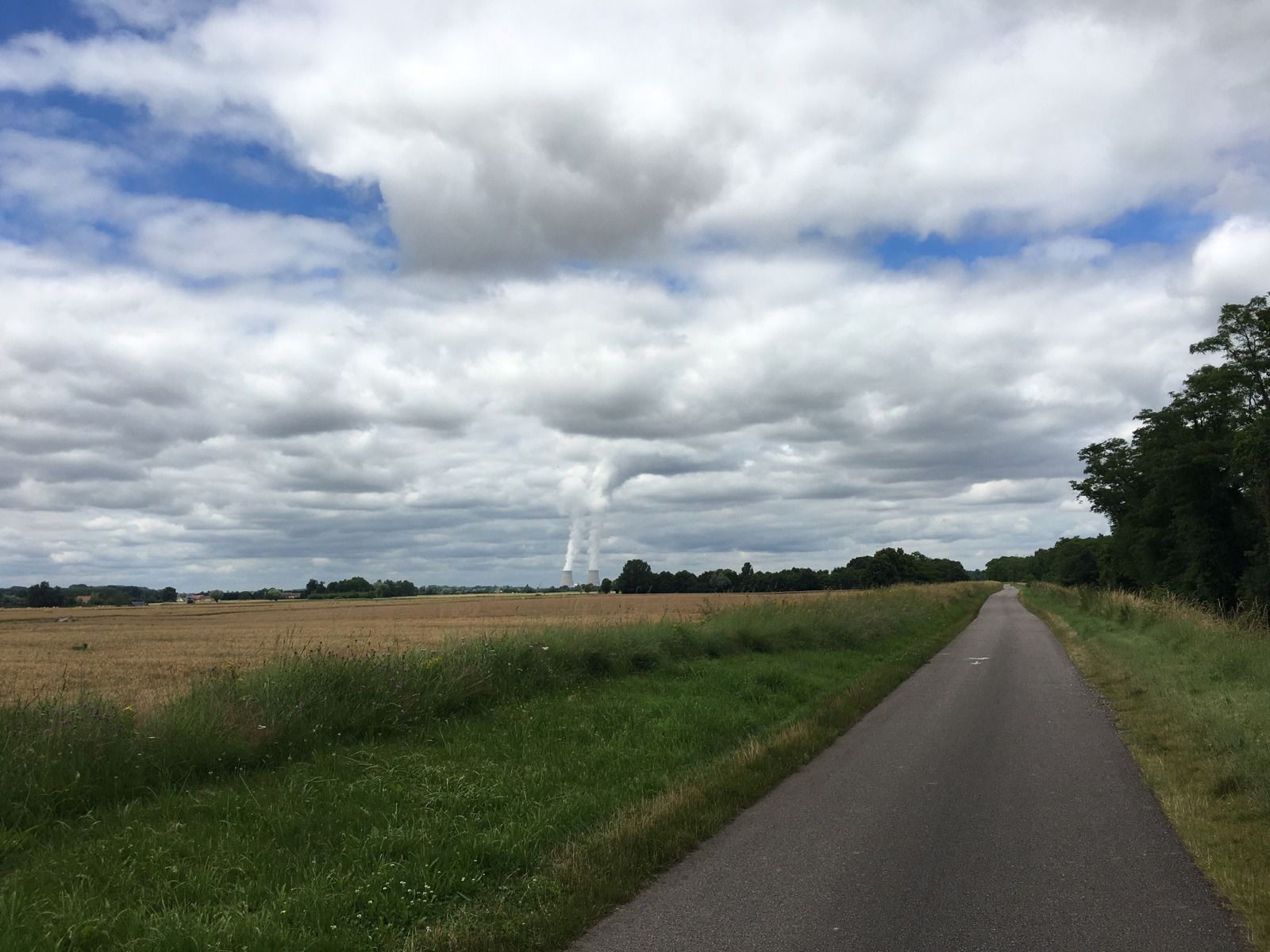 You'll have the opportunity to see a nuclear power plant up close when you approach Belleville-sur-Loire. Completed in 1988-1989 the 2x1300MW P4 nuclear reactors are covering 4% of France's electricity needs. It is operated by EDF and uses the Loire river as its cooling source.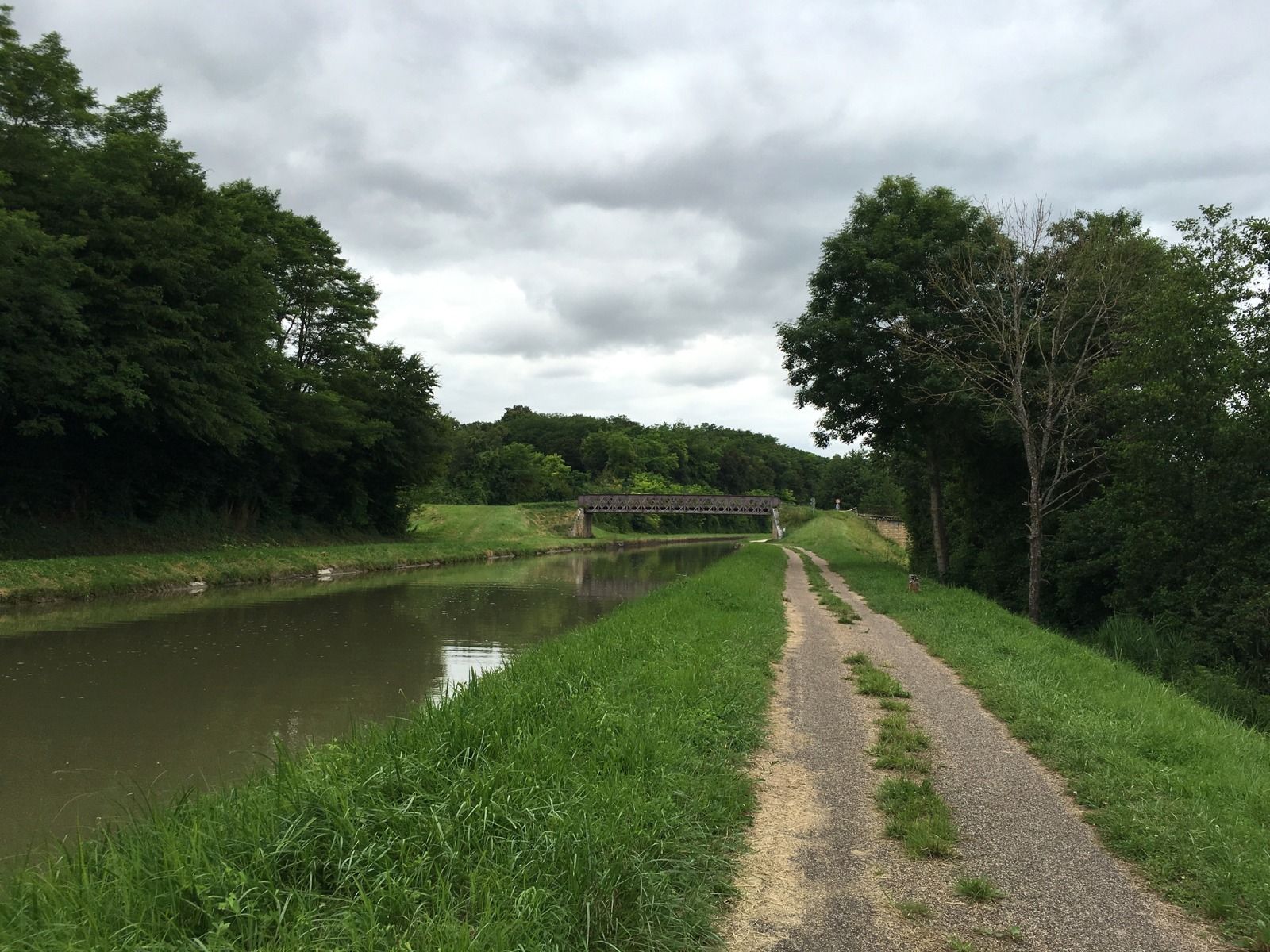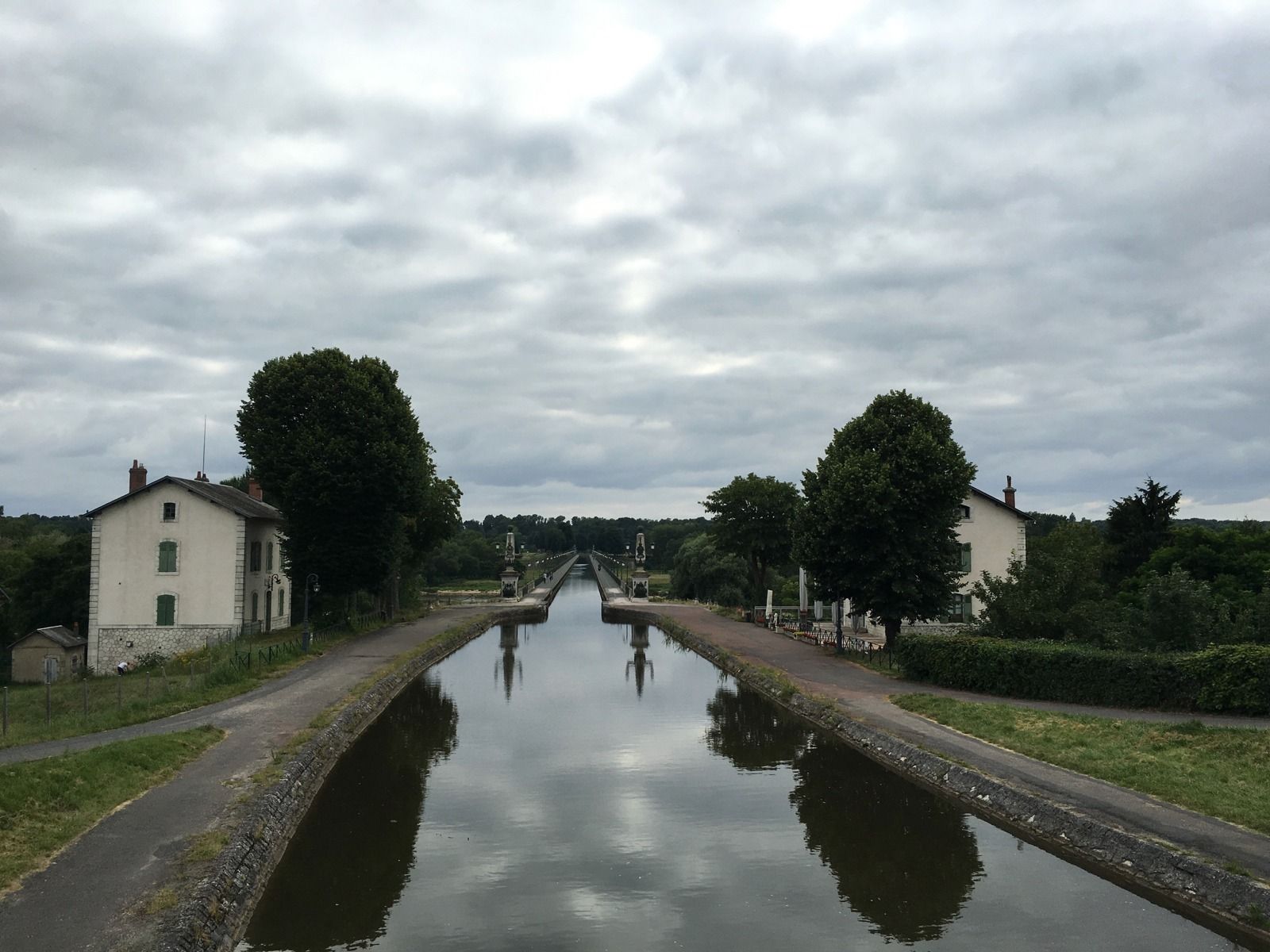 The Briare aqueduct was inaugurated in 1896 and is 662 m in length and for a long time was the longest steel canal aqueduct in the world before Magdeburg Water Bridge over Elbe in Germany was opened in 2003. Gustave Eiffel contributed to the structural works and today is still in operation being a registered historic monument in France.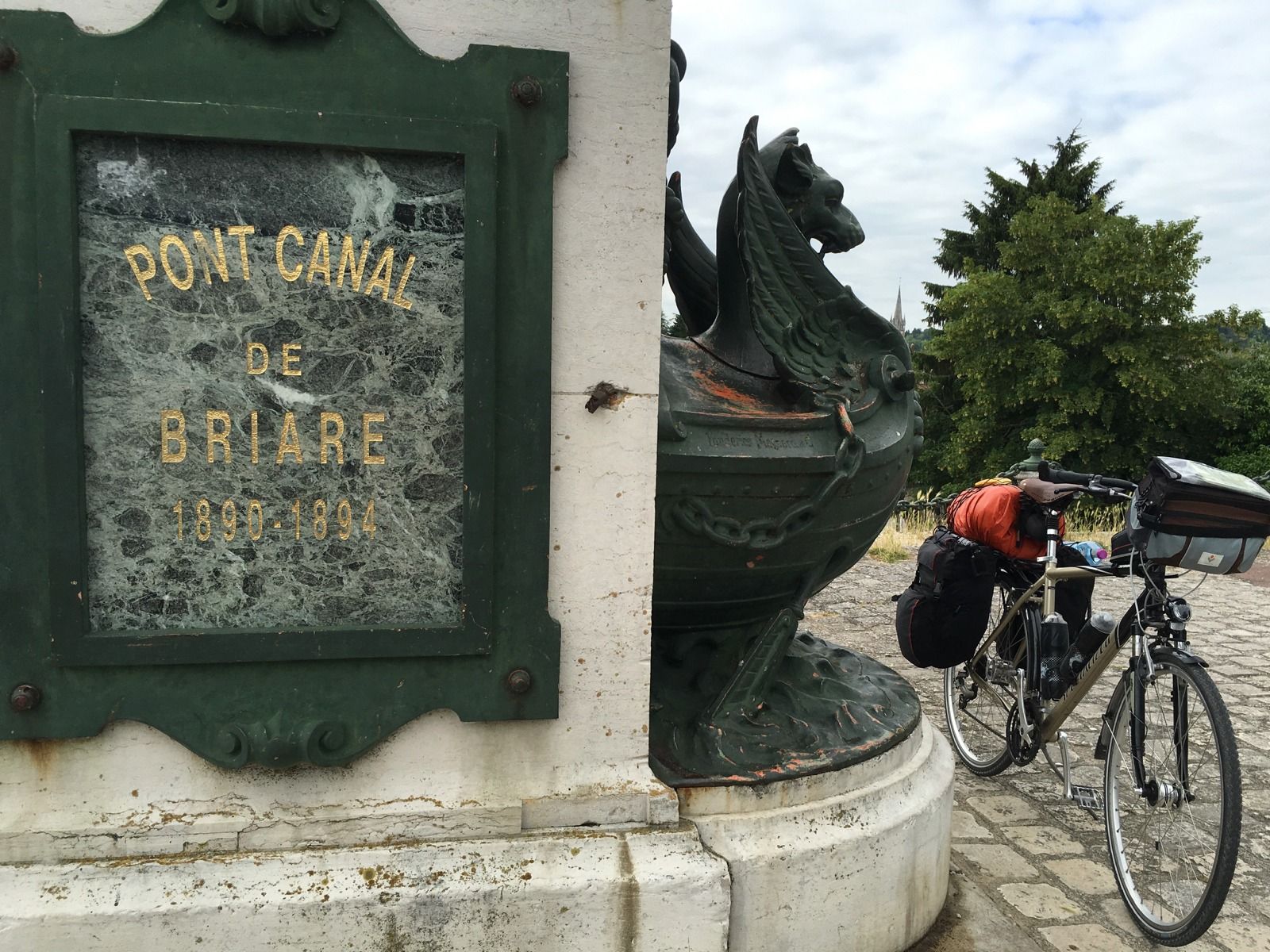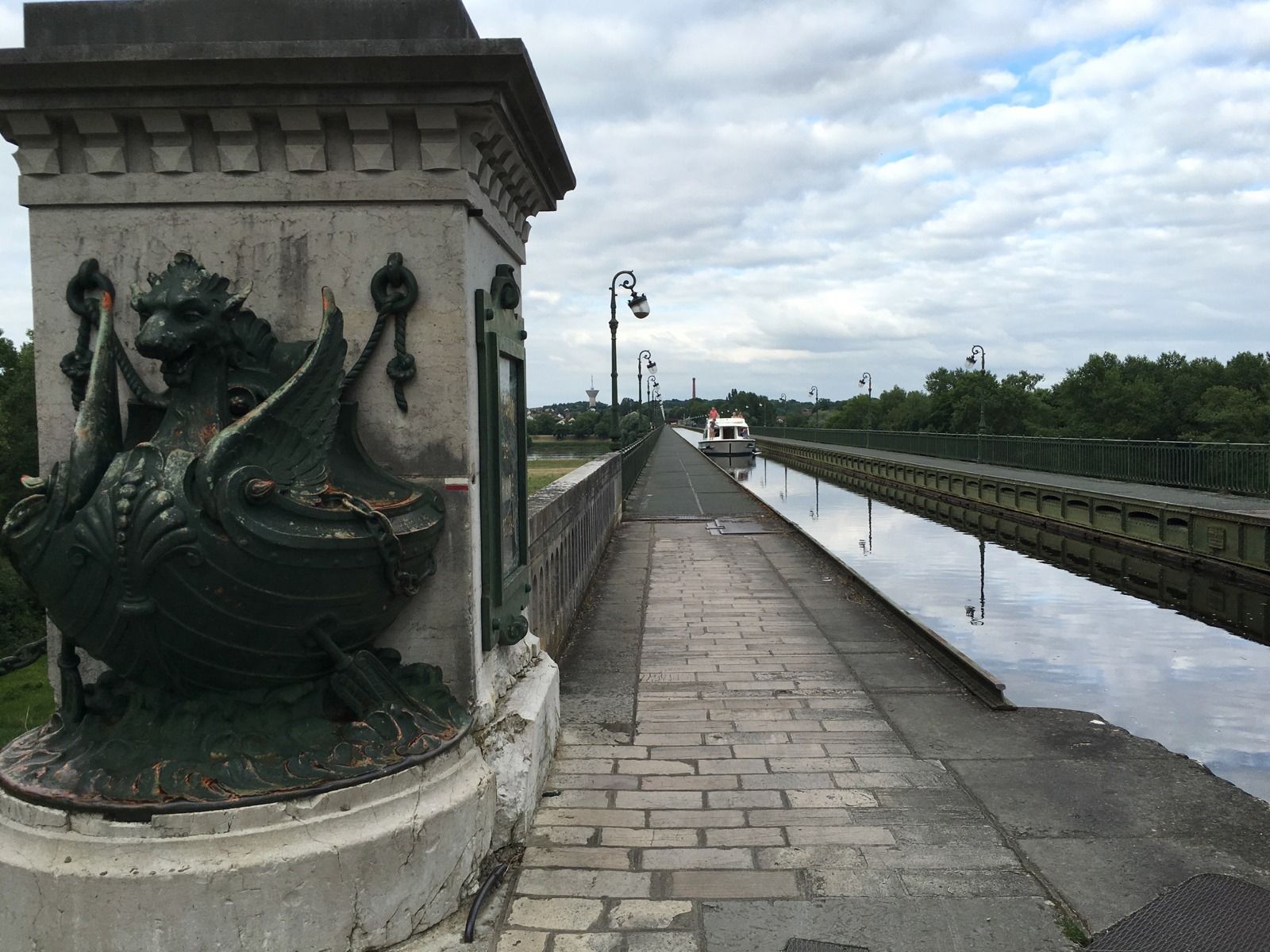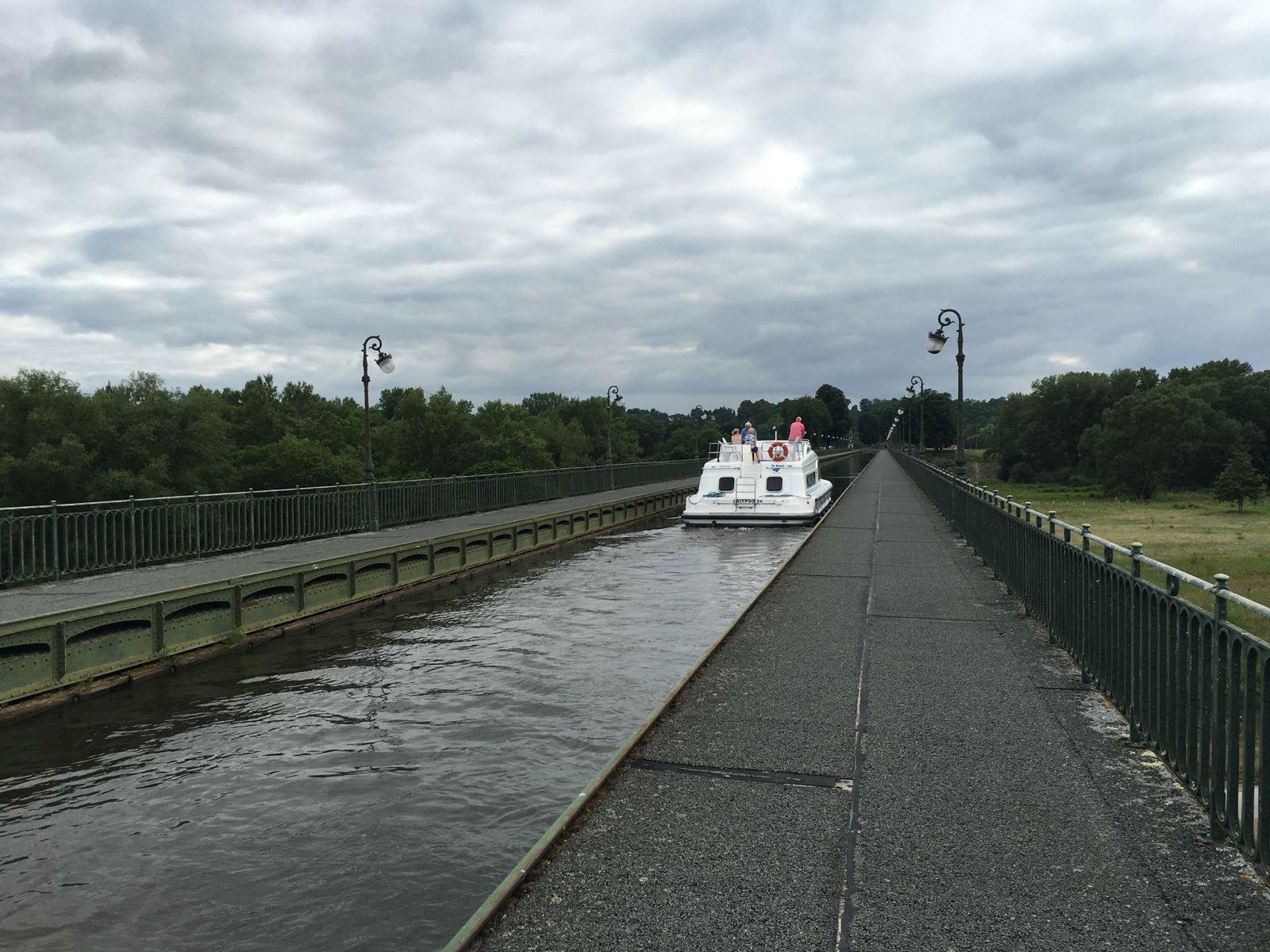 Welcome to Gien!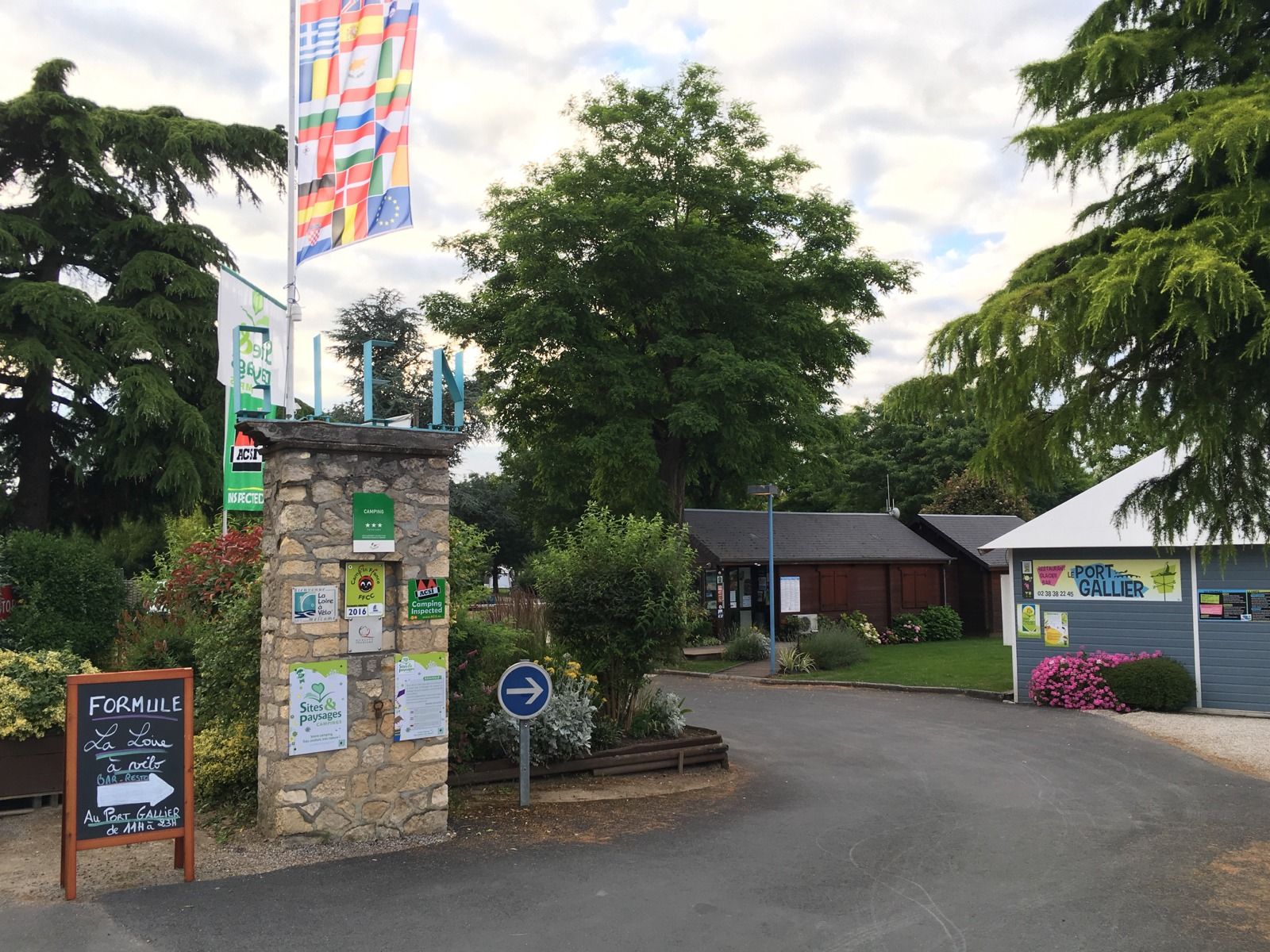 Let's call Camping Gien our home for tonight! Yet another nice surprise from this 3* camping, like most french campings on the EuroVelo 6 route to here is the perfect overnight option for any cyclist, spotless clean and well maintained plus it has a pool and the sandy Loire beach just on its side to enjoy on those hot summer days, not to mention they have good pizza and beer. Probably that's why France is the most popular tourist destination in the world.
Since pizza and beer go hand in hand with a movie I took the opportunity to make this blog post more immersive with a short video collage to summarise the day for you, hope you'll like it.
Here is the map with our progress on EuroVelo 6 for today: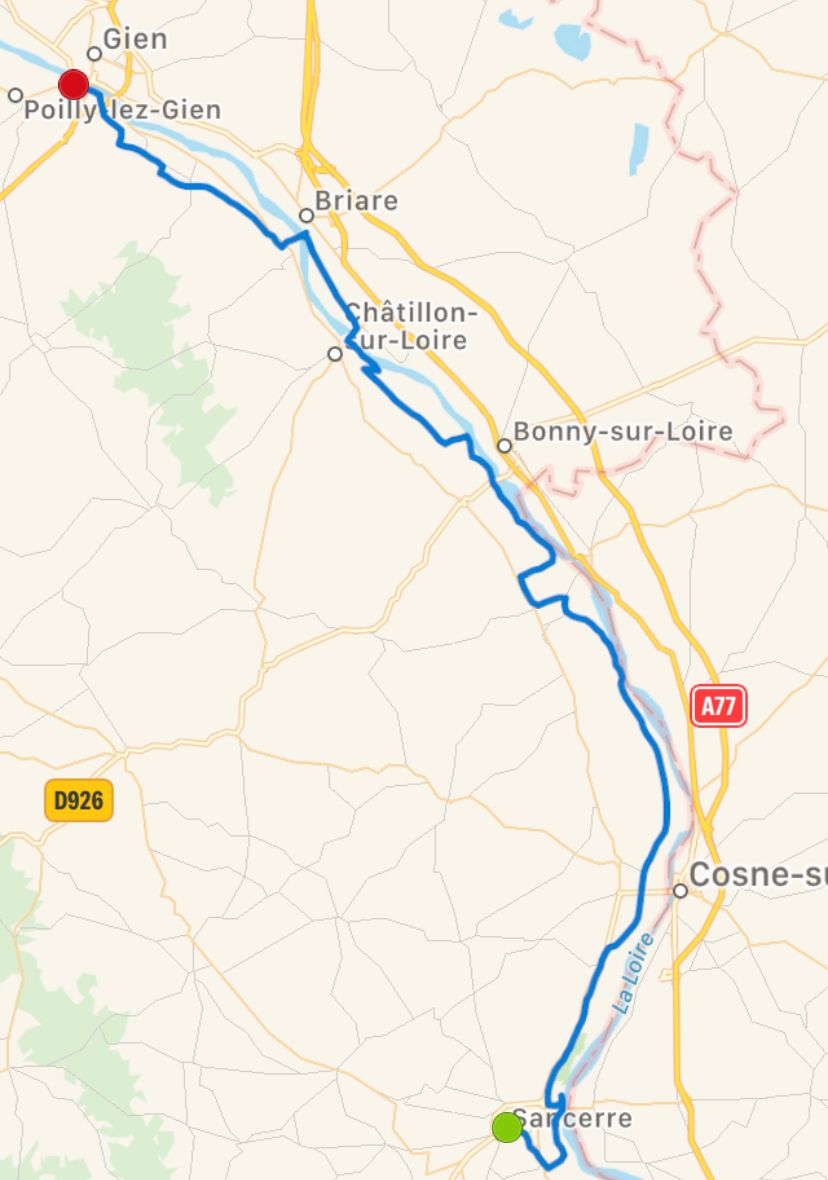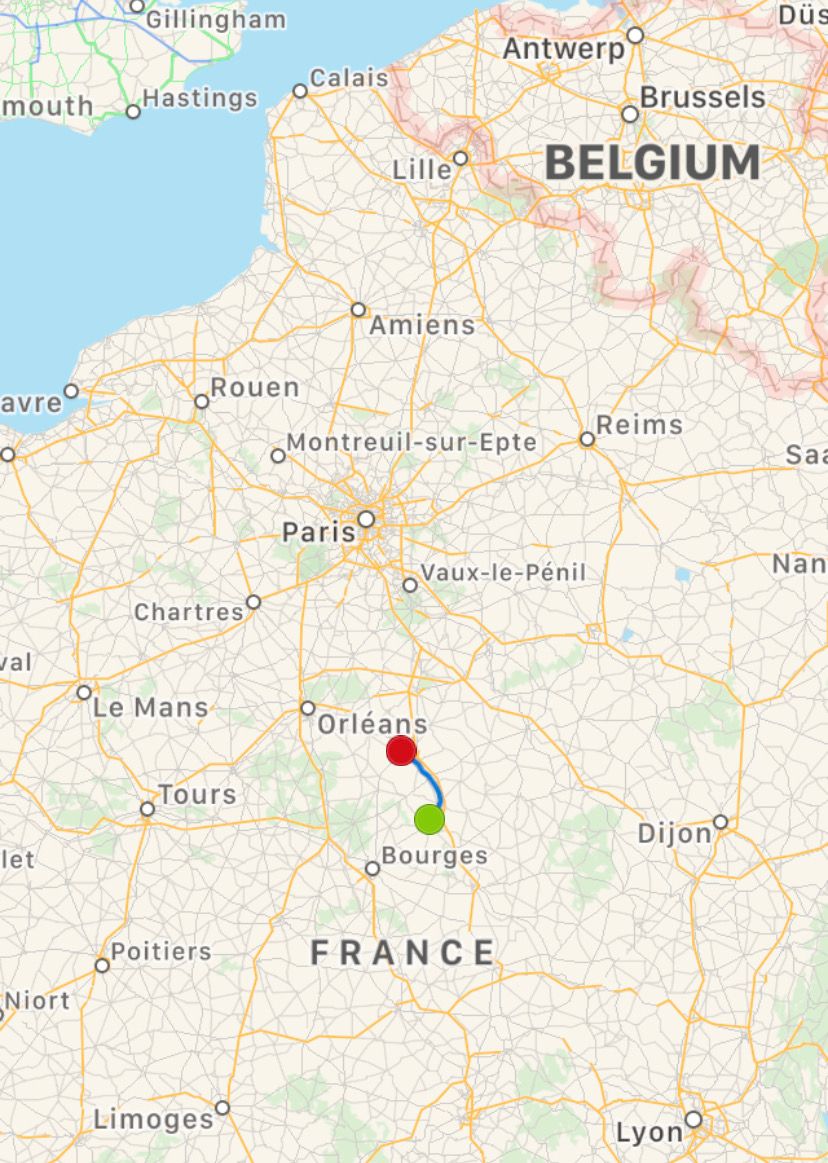 Until next time,
©Discover EuroVelo
---
All photos were taken with my iPhone 6S.
EuroVelo, the European Cycle Route Network" are registered marks of ECF asbl.
I have no affiliation with EuroVelo or other organisations mentioned here, I am just a tourist sharing his opinion.