Hello friends,
Hope you all are well.
Today is the international mother language day. I am a proud Bangladeshi as the process of international mother language day started from my country. There is a history behind this. I will try to give a glimpse of it in my today's post.
It was the year of 1952. We were ruled by west Pakistan. One thing to be mentioned here that we were east Pakistan and they were west Pakistan at that time which are currently Bangladesh and Pakistan respectively.
Although Pakistani army always told that they believe in equity but actually it was not present practically. In fact we were like step brothers.
Although it was one country, the language of both the region was different. Our language was Bangla and their language was Urdu. This was the reason of dispute between two nations.
In the month of February 1952, the Pakistani army declared that Urdu will be the state language of entire Pakistan. Instantly we opposed that proposal. We were the majority people in Pakistan at that period of time. So, it was not logical. As we opposed the proposal, the Pakistani army didn't accept it cordially. On 21st February 1952, the Pakistani army opened fire nakedly on the protesters. This is the only example in entire universe among the nations that we sacrificed our lives for our mother tongue. Every year we celebrate this day with great honour and deep respect. In 1999 UNESCO declared this day as international mother language day.
There is a monument in the Dhaka medical college area which we call Shahid Minar. Every year on this day we pay homage to the martyrs by putting flowers in this place.
There is a inner meaning of this language martyrs monument. You can see few columns and a red circle in this monument. The column indicates the mother with her fallen sons. The red sun shines from behind.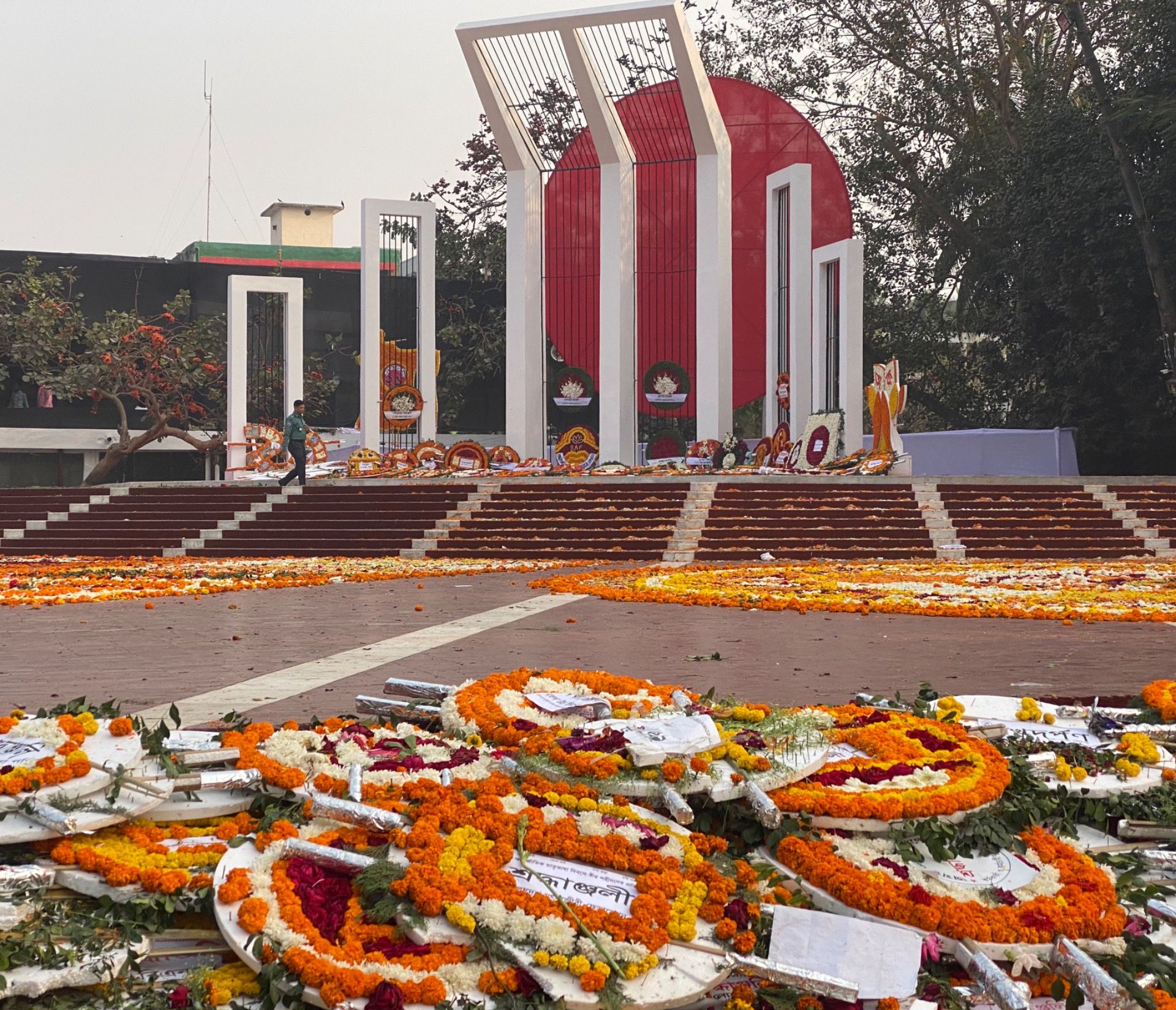 I used to pay respects to the language martyrs from my childhood. The place which I am talking about is situated in the heart of the city. It is beside the Dhaka Medical college in the area of Dhaka university. You can easily visit this place. Except the 21st February you might not get a lot of flowers in the monument area like below. Here are some pictures of flowers which were placed by other people to show the respect to the martyrs.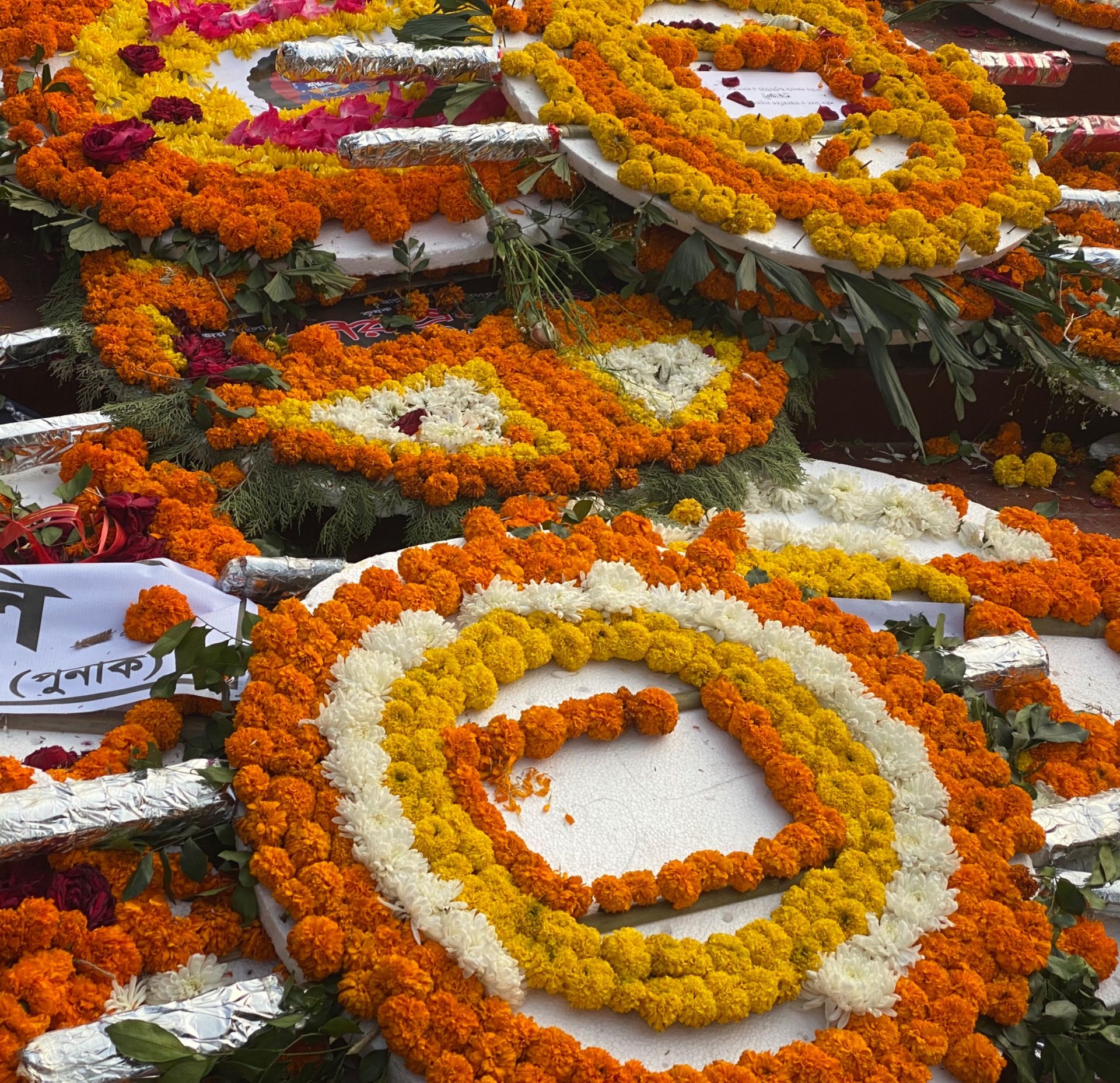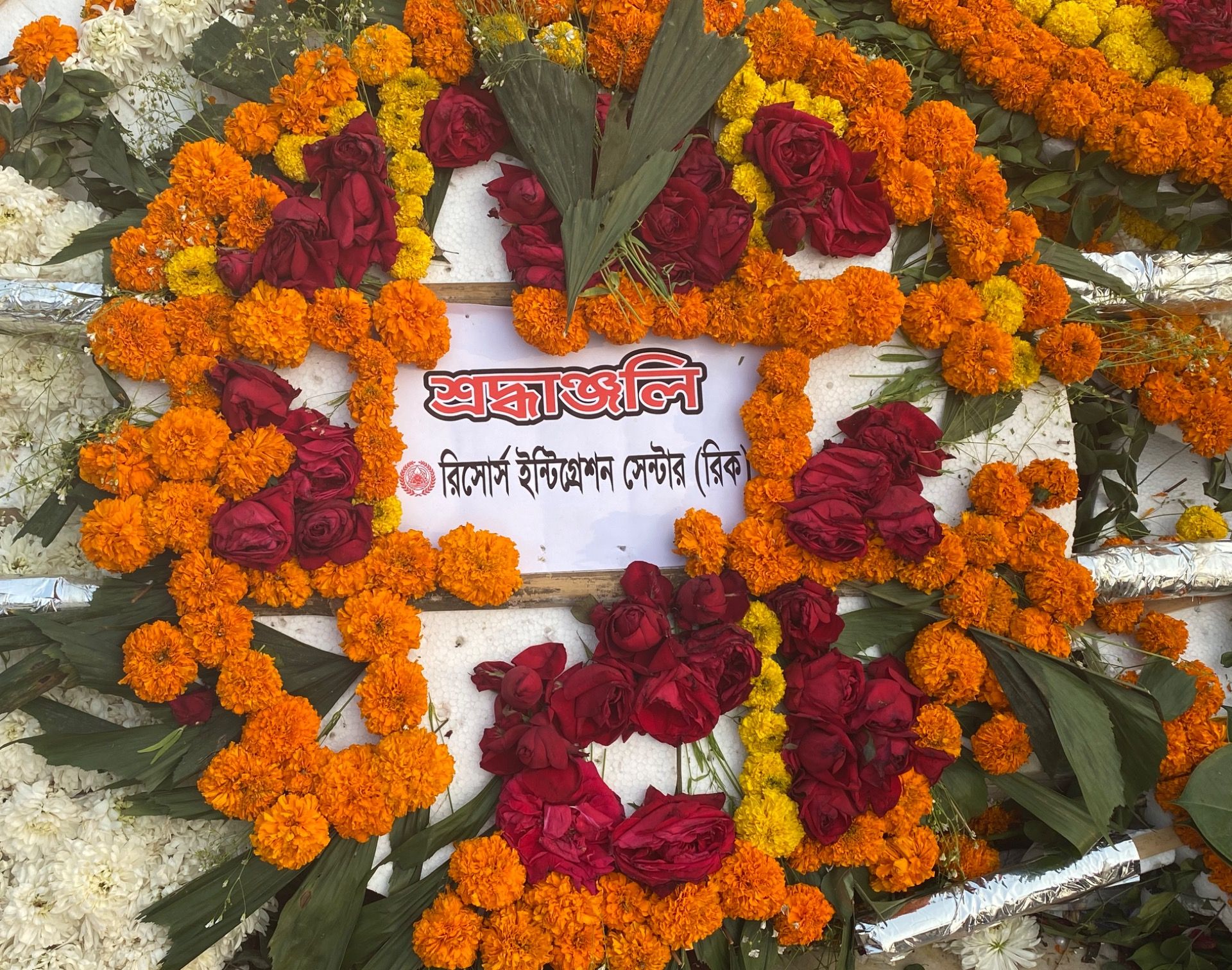 Today I decided to introduce my kids with our history and let them know the sacrifices of their earlier generations. We bought some flowers and they were very much excited to place those flowers on martyrs monument. Here are those pictures.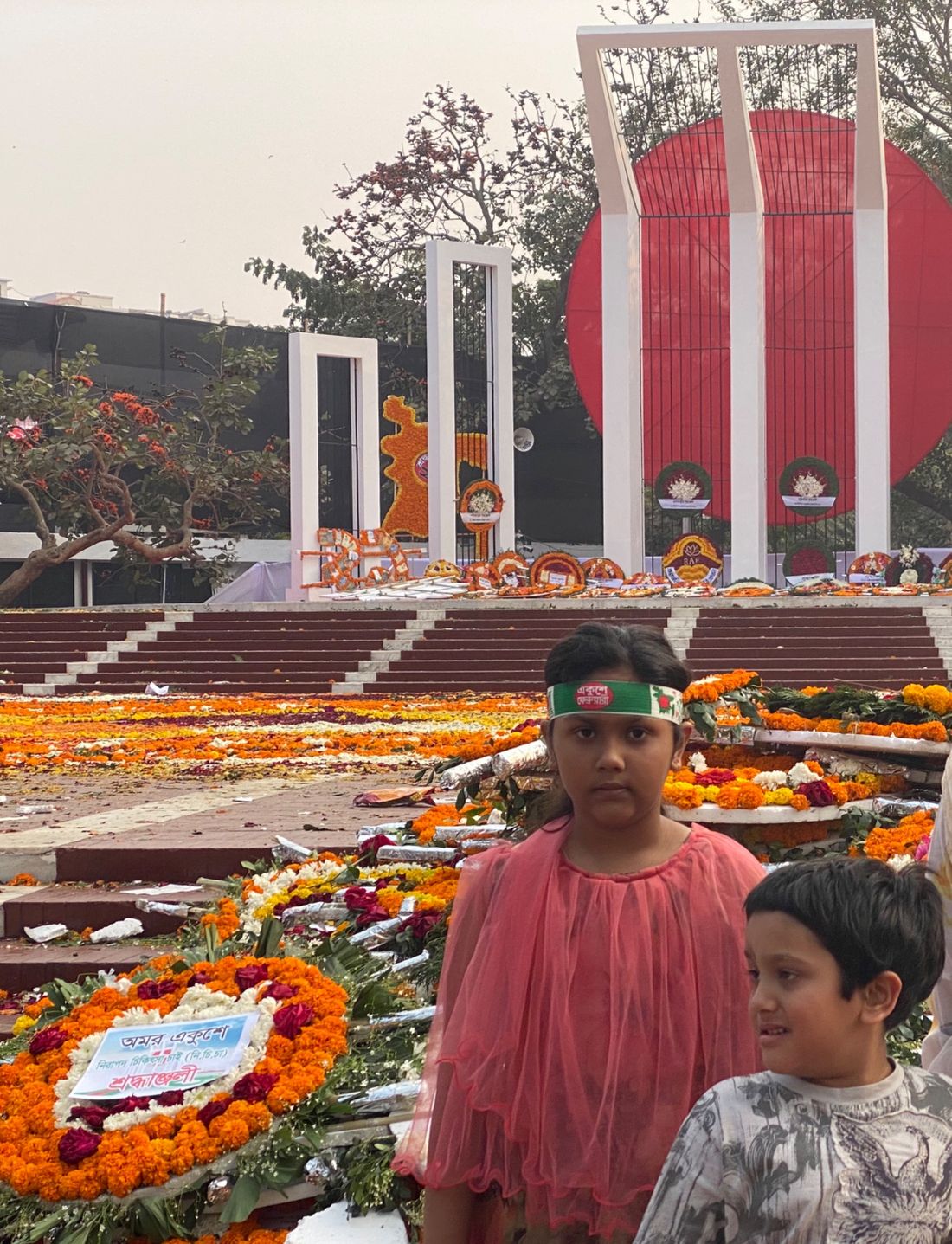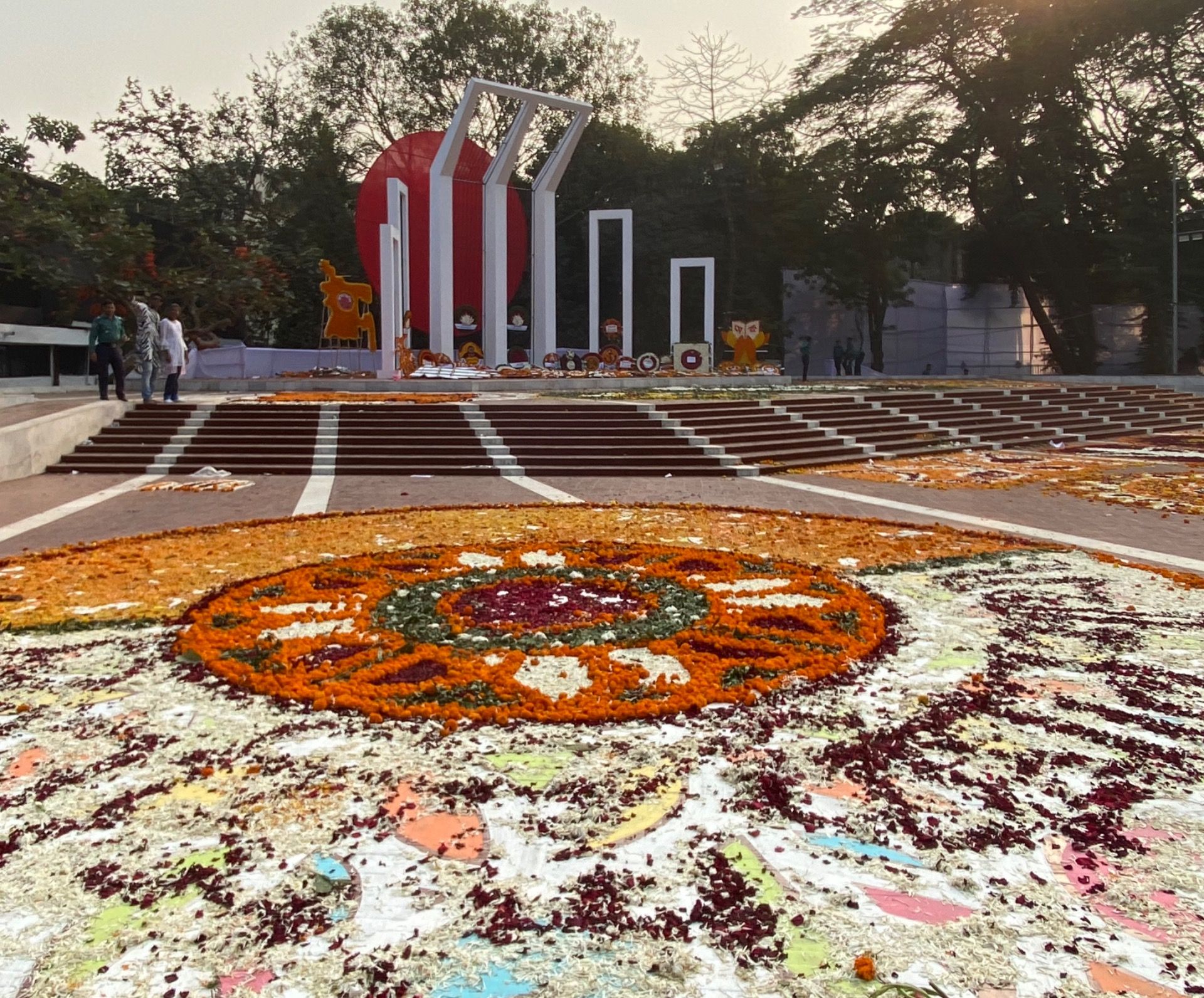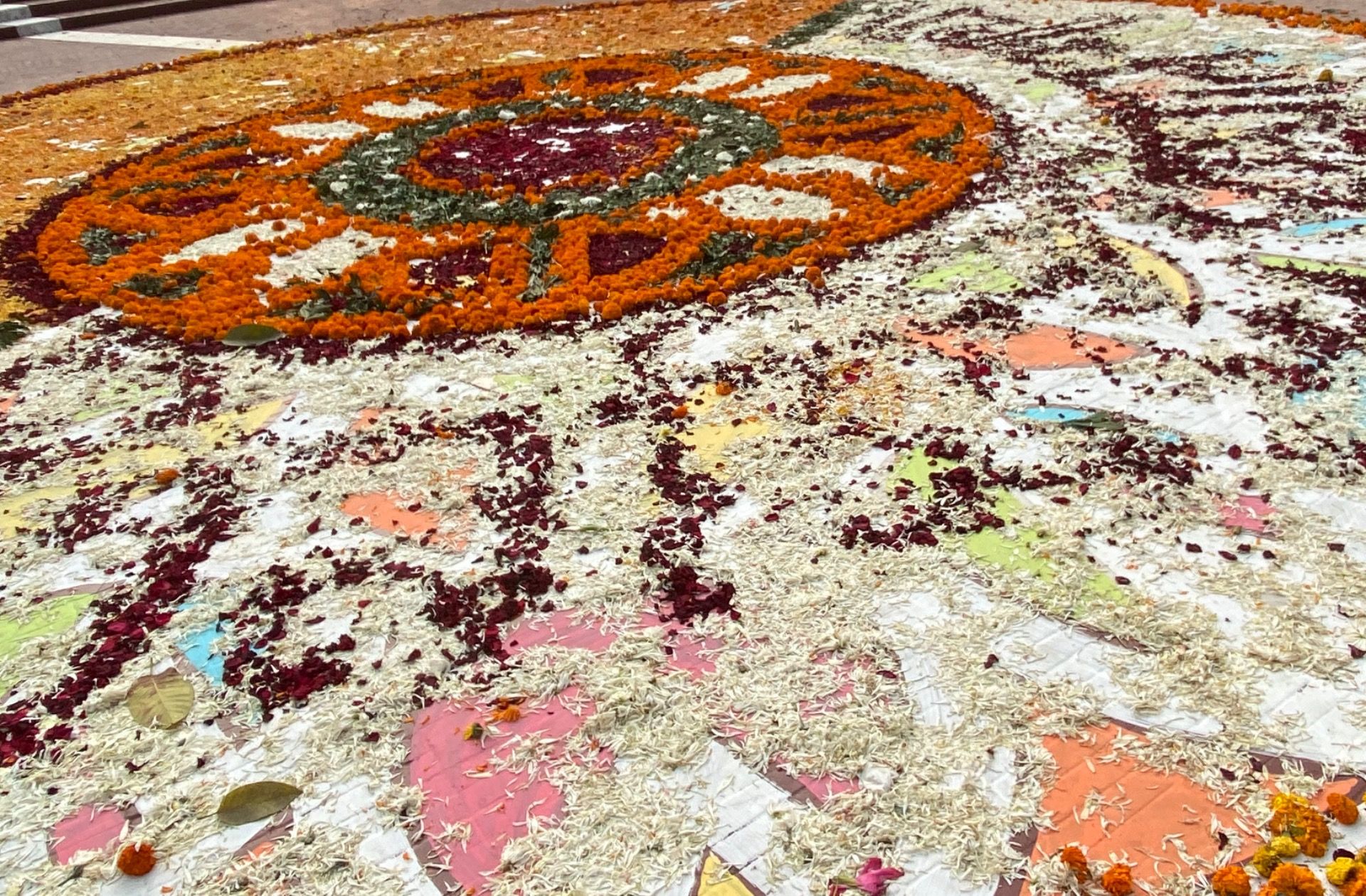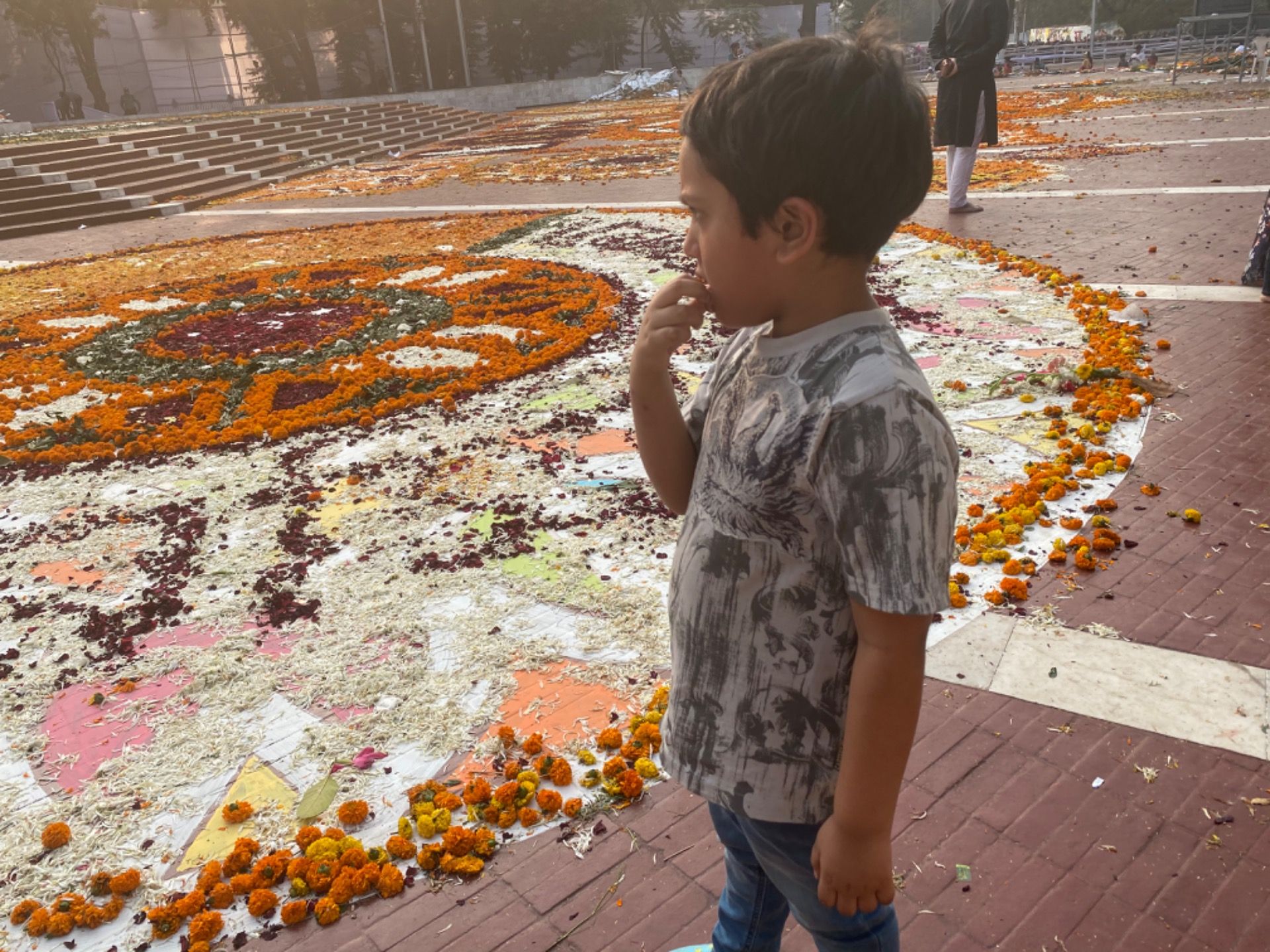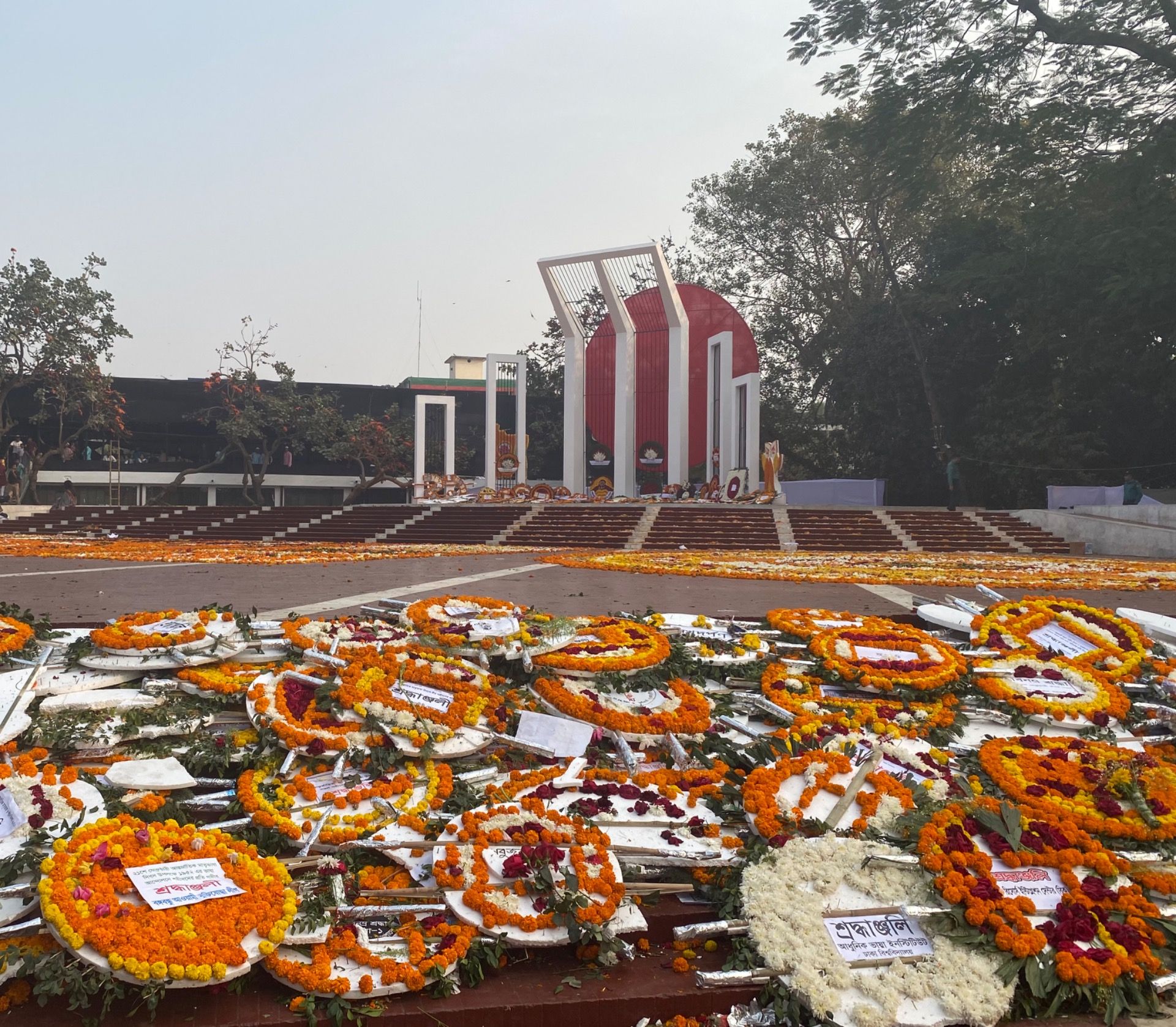 Different organisations also came with banners and flowers to show respect to the martyrs. Here are some pictures of those.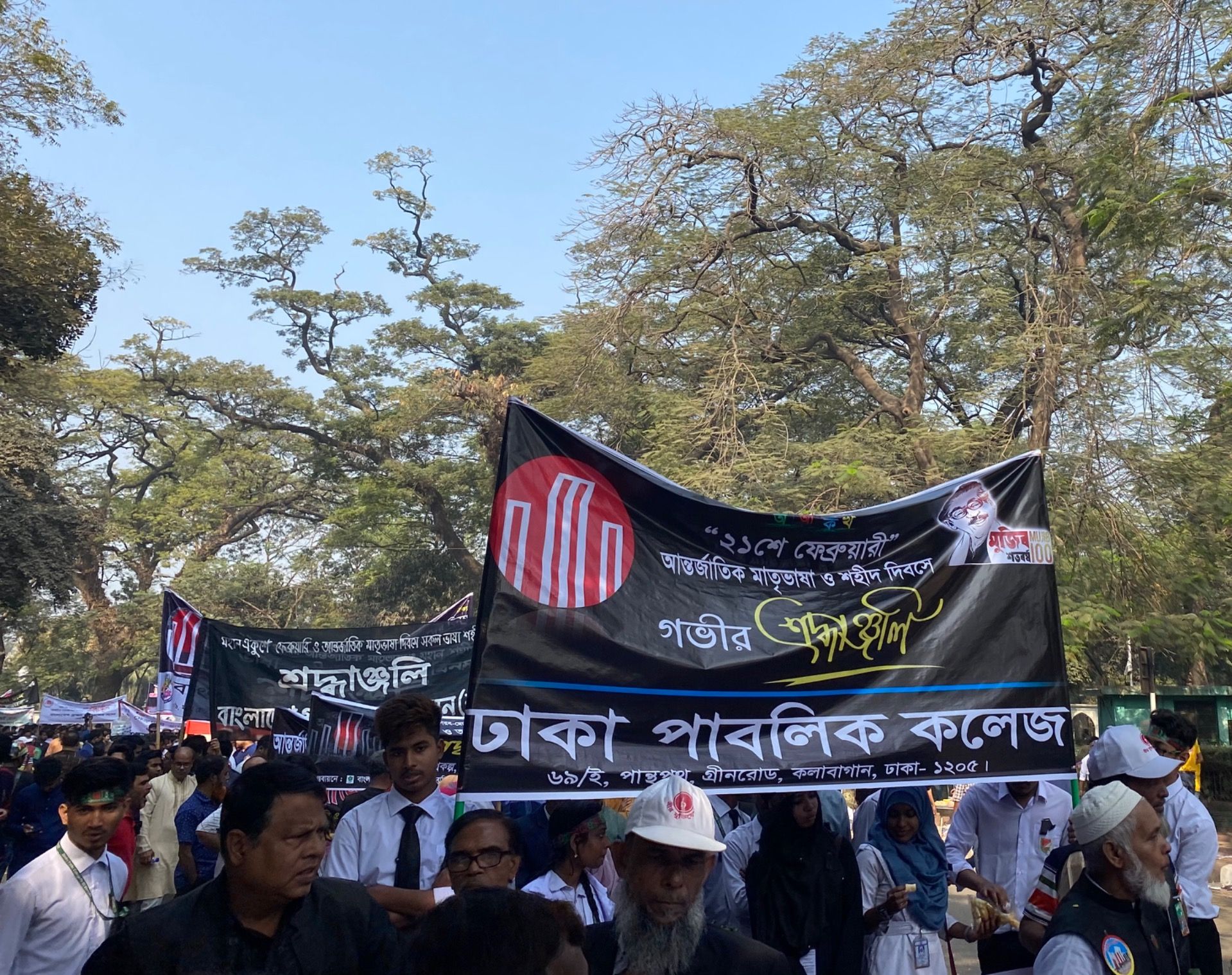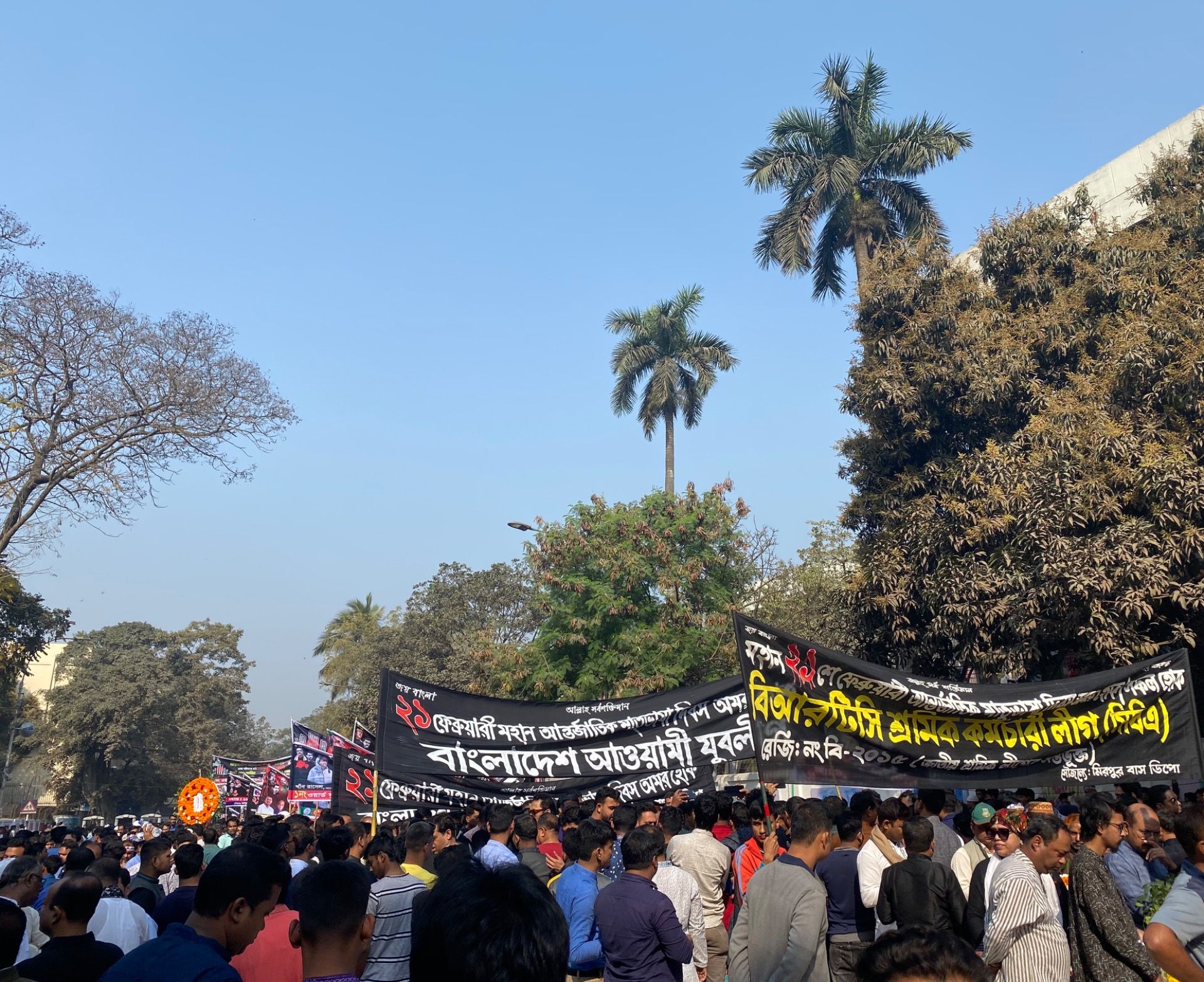 Flowers sellers were very much busy to sell flowers. They had a good income today.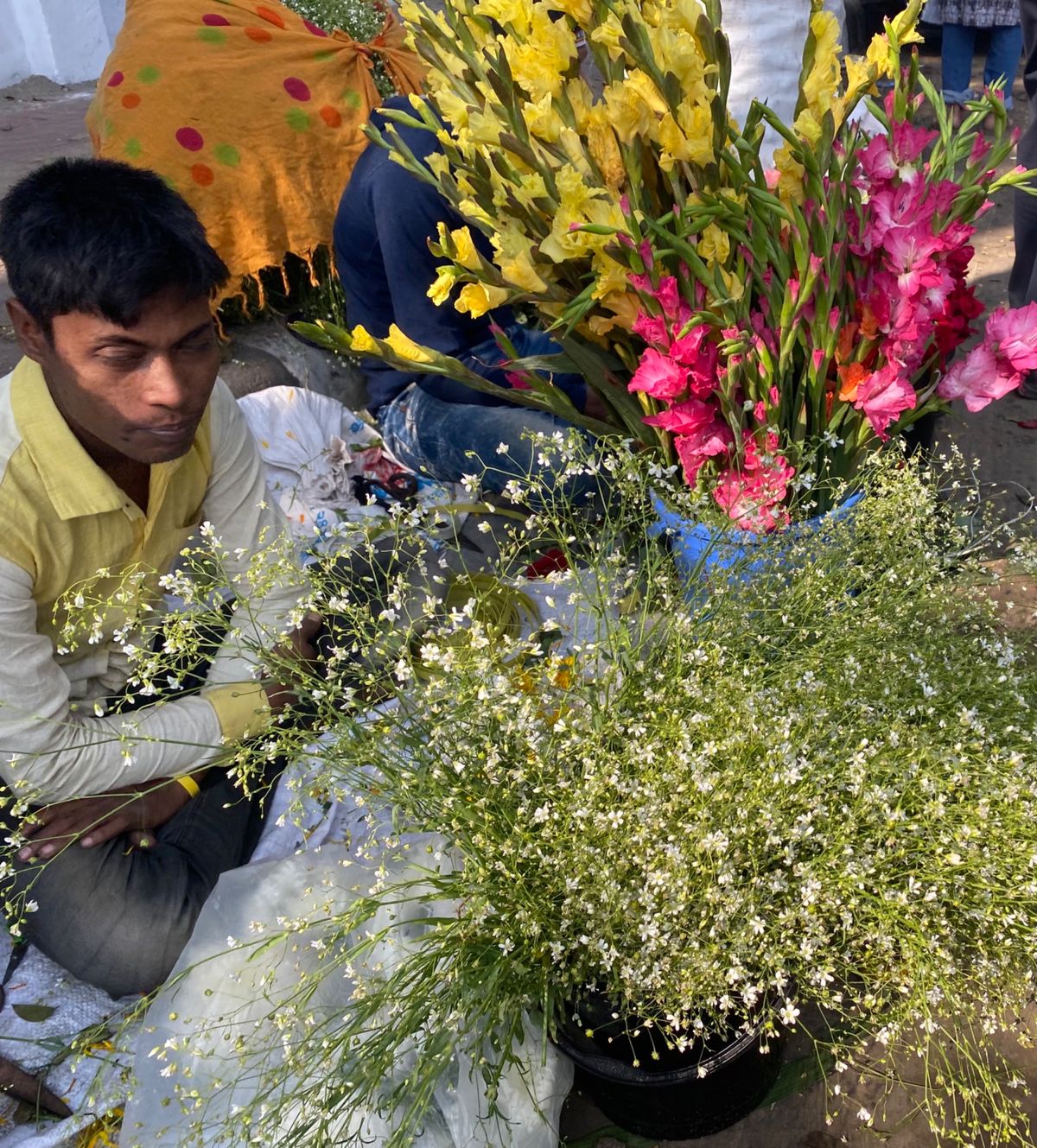 Here are some alphabet picture of our mother tongue. I have captured this from central Shahid Minar during my visit.
We reached at central martyrs monument by 7am and stayed till evening. We did a lot of activities with my kids. I have put this writing in travelfeed as this is an important place to visit for all people regardless the nation.
Last but not the least, we all will pray for the departed soul who sacrificed their life for mother tongue.
Here all the pictures were captured using my iPhone 11 Pro Max mobile phone. Thanks for stopping by.