We've been in Bangkok for two weeks for our second round of Thailand. We're leaving for Krabi tomorrow so we thought we would have a last hoorah with some friends.
Yesterday we met our friends at the Saphan Thaksin sky train station. From there we took a shuttle boat to Icon Siam which is one of Bangkok's many malls but this one is the icing on the cake. It's quite new and doesn't even have all of it's seven or eight floors open.
To get to the Icon Siam you can board a free shuttle boat which takes about five minutes of riding down the Choa Phraya river, Bangkok's main water way.
Bangkok used to be known as The Venice of the east.
It's a very relaxing and enjoyable ride as you take in the sights of the city from a different perspective.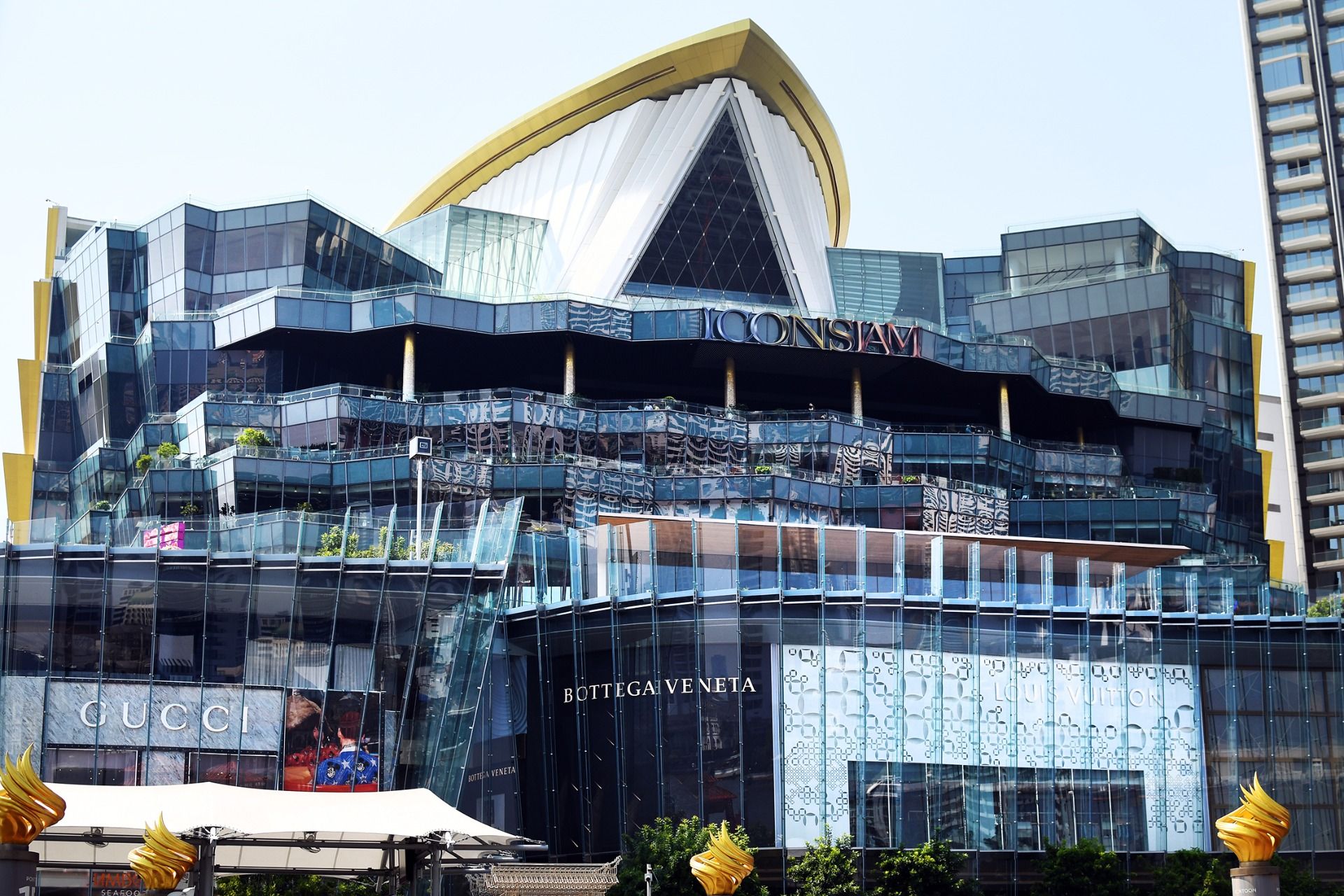 You may be asking what could be so special about a mall?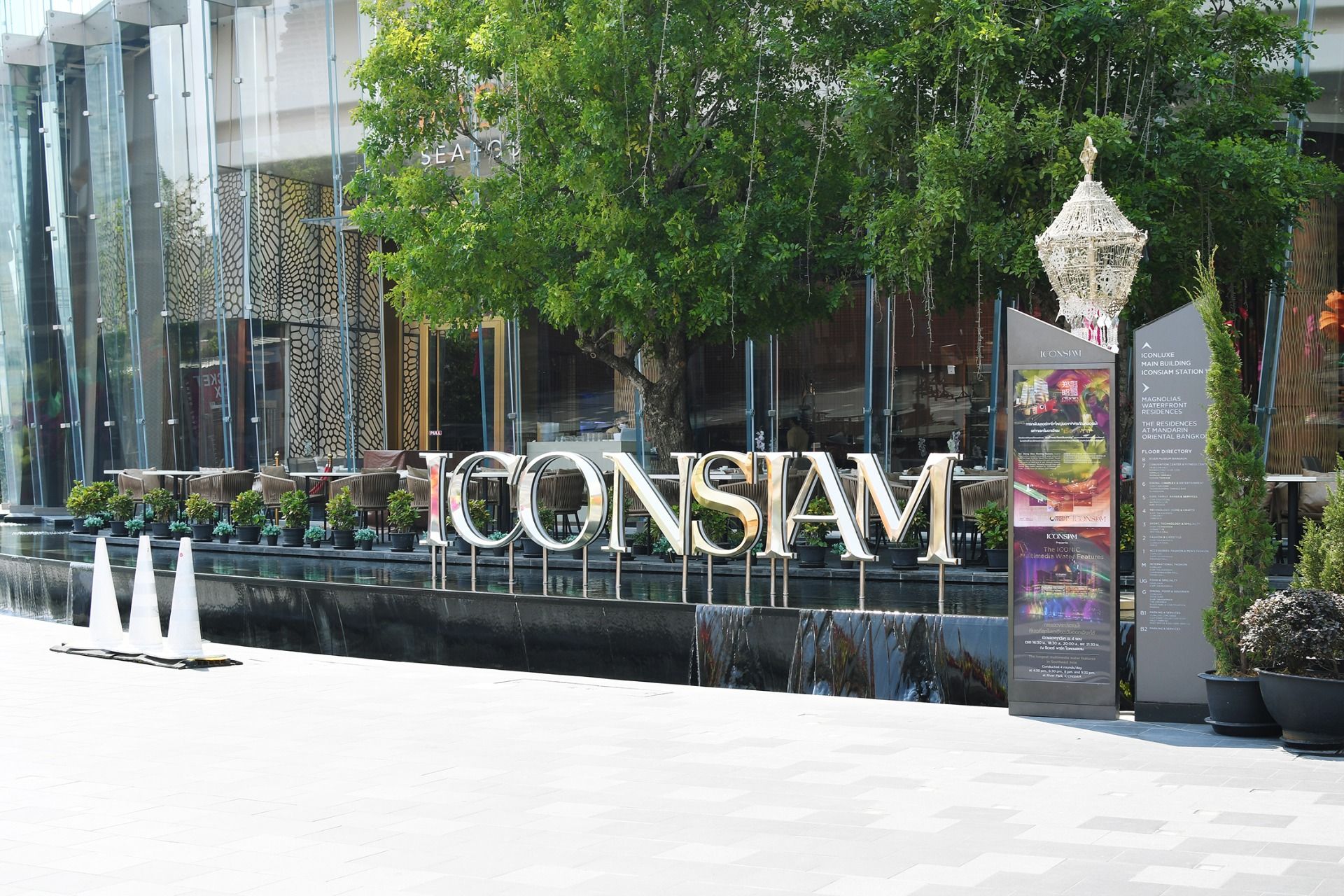 Well let me tell you that Icon Siam is not just a place to go for a new pair of shoes. It 's like a fun park where you can enjoy just strolling and looking. However you may want to spend some money on treats and food. It's pretty irresistible.
If you do care to splurge than by all means there is nothing in the world that you couldn't find there. Do you want to buy a car while some of your family shop for dresses?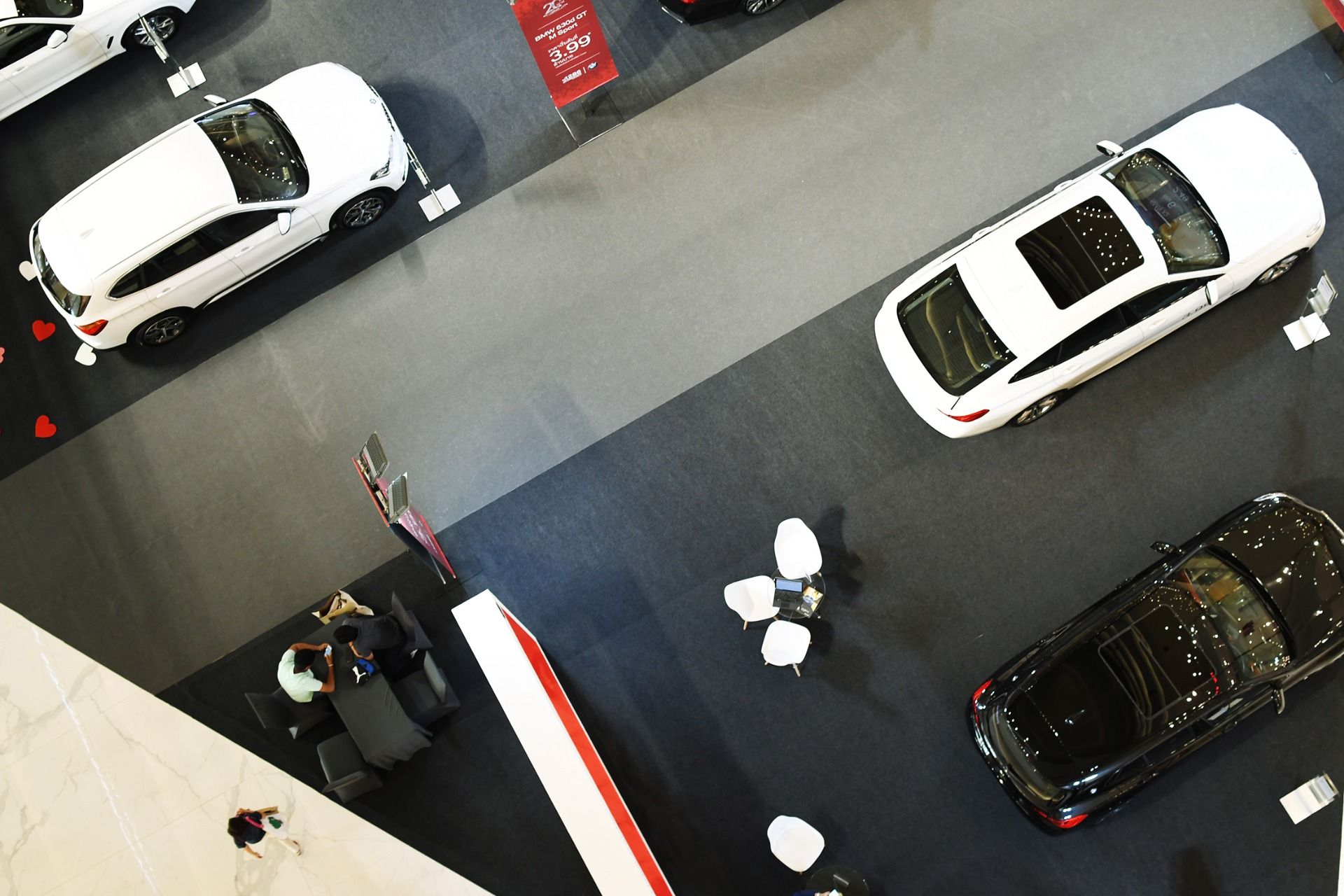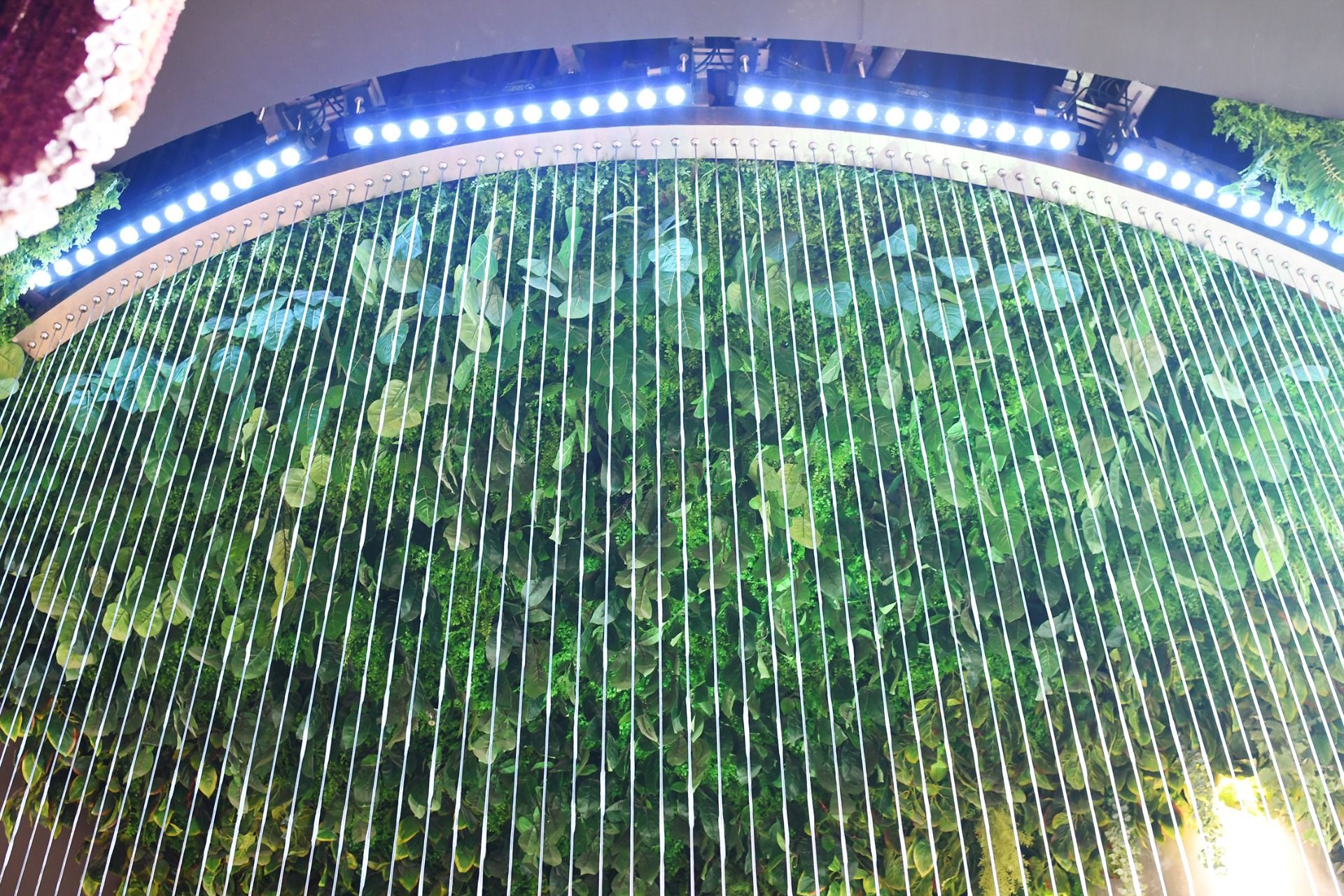 The decor alone gives a feeling like you've gone to a world fair.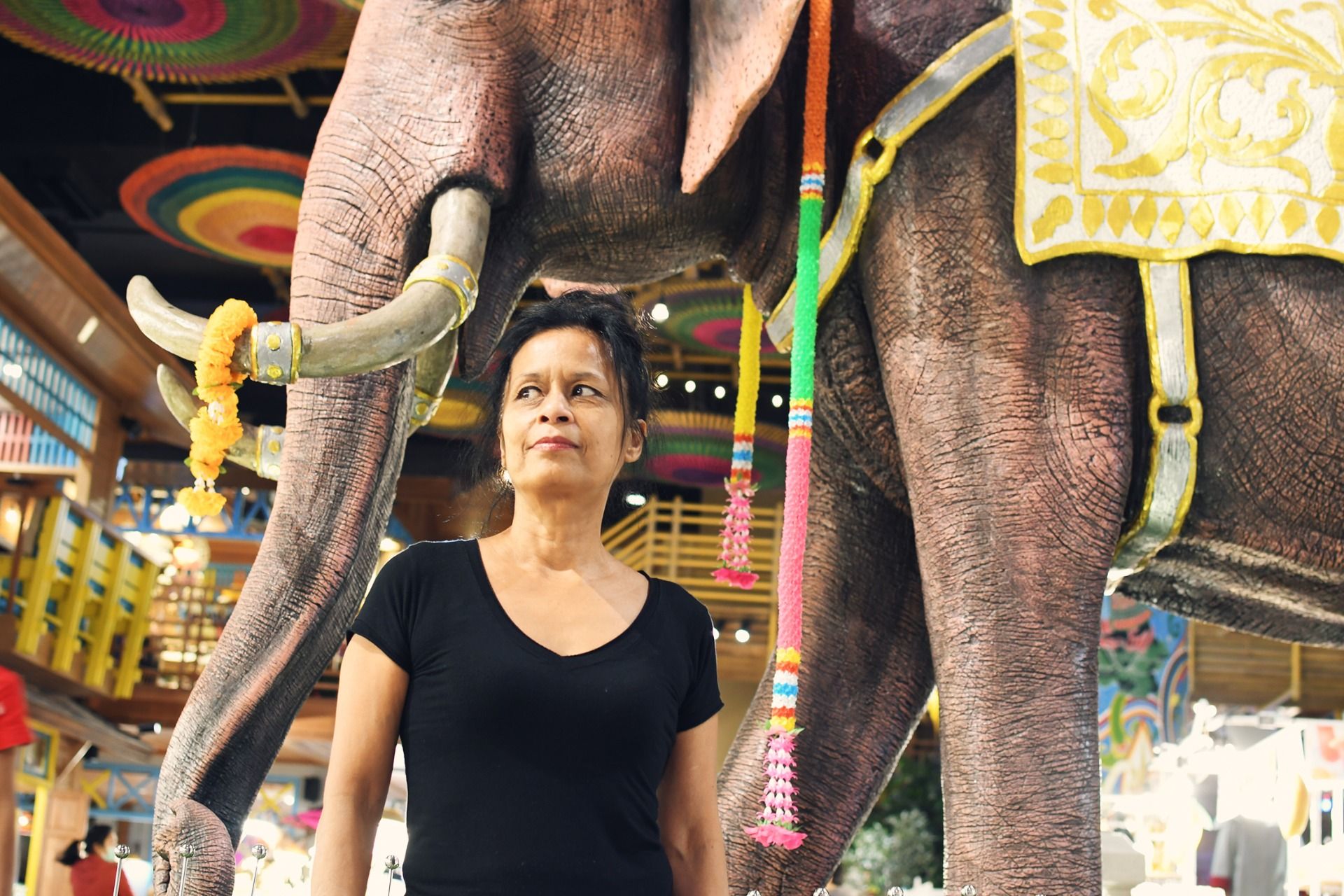 The first floor has a Thai theme. There are souvenirs and Thai trinkets, household ornaments, and souvenirs of every kind.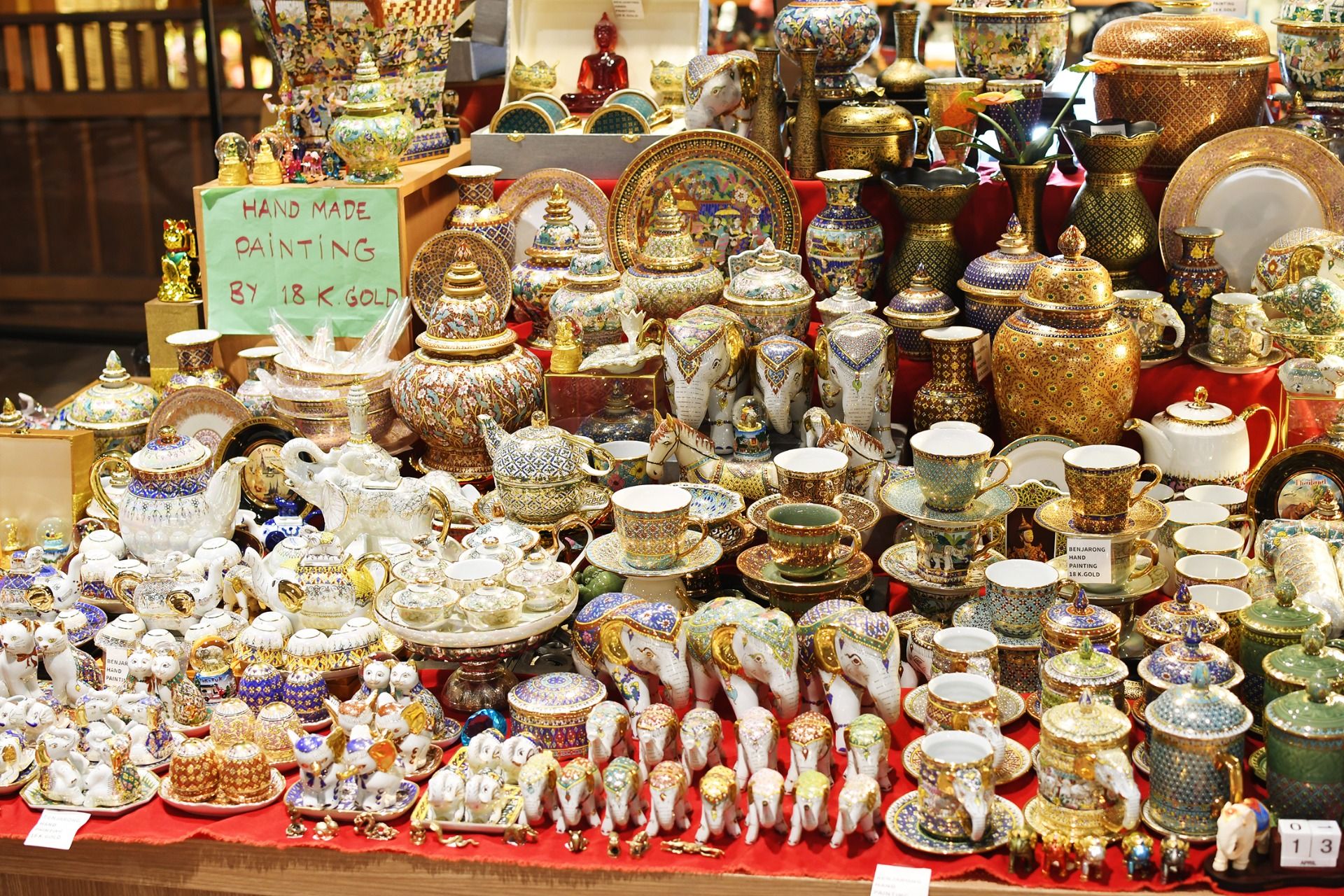 There are street vendors and floating markets all within the mall. You can certainly feel like you are really experiencing the typical Thai culture without traveling all over the city. The air conditioning is an added bonus as well.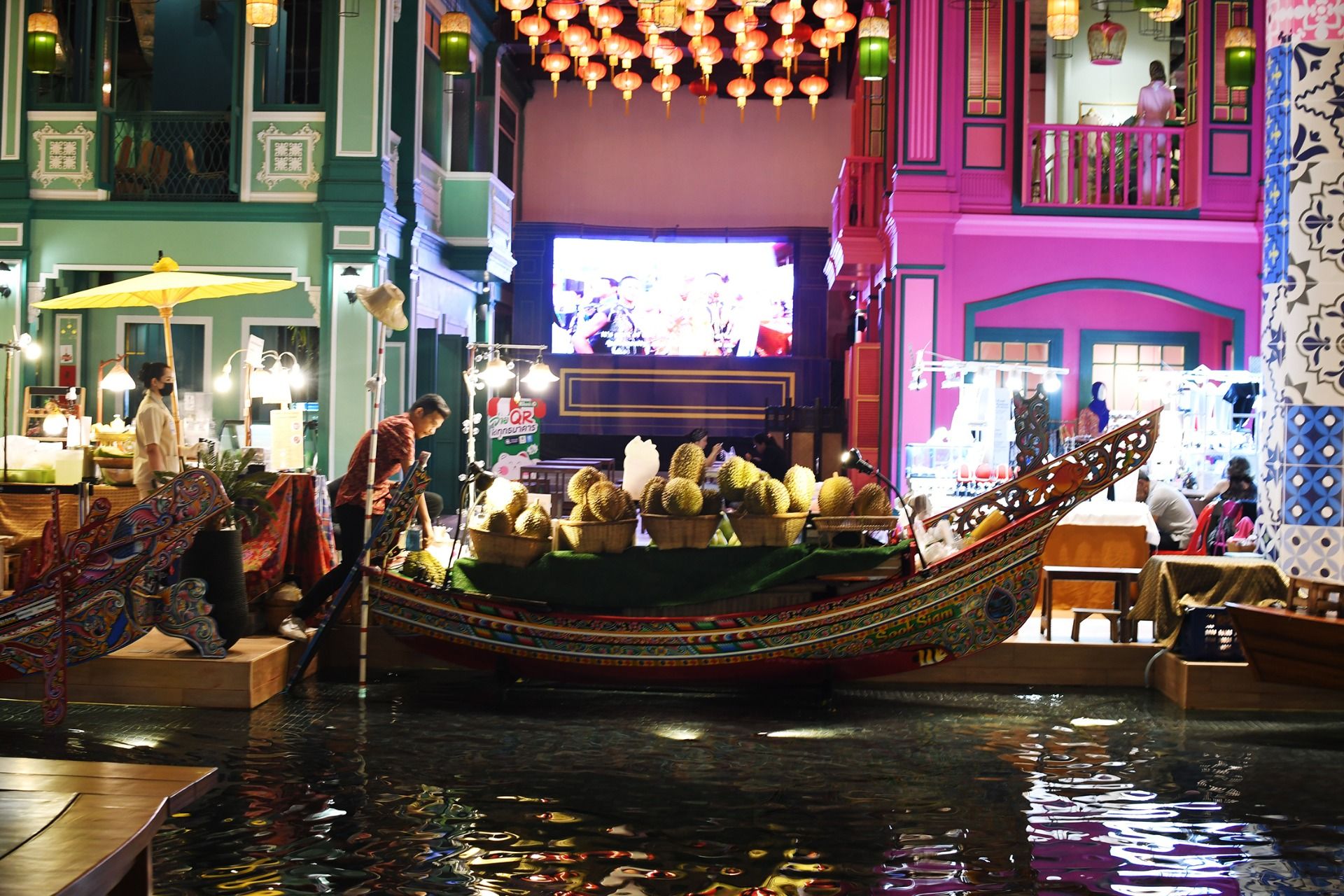 The floating markets were a nice touch. There was so much food being made and sold. The colors and odors are so incredibly stimulating. It made us want to have lunch earlier than we had planned.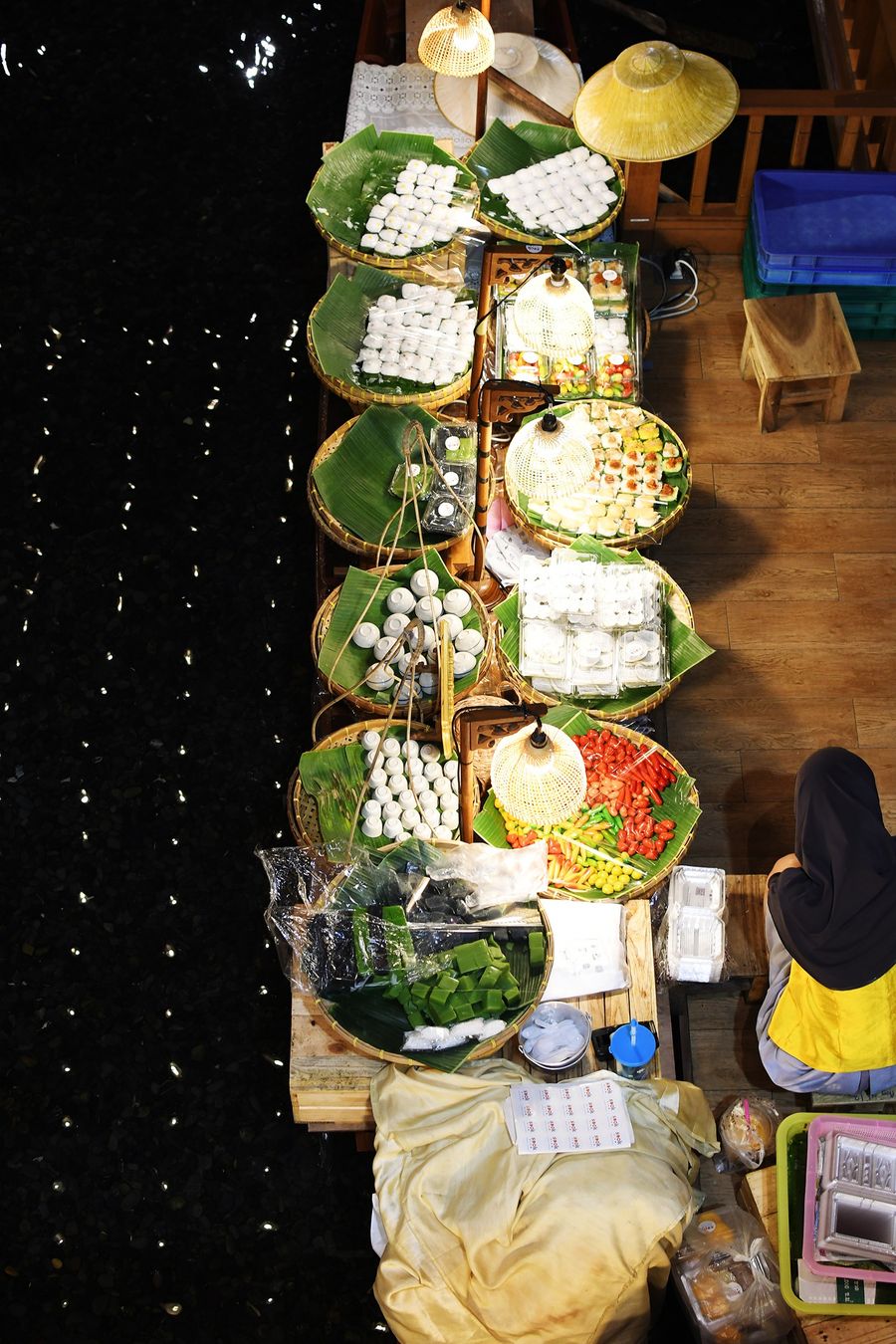 It's fun to just browse the food even if you aren't eating.
I couldn't resist buying some hot chilies that had been fried and salted. I could just eat them like peanuts. They're so good.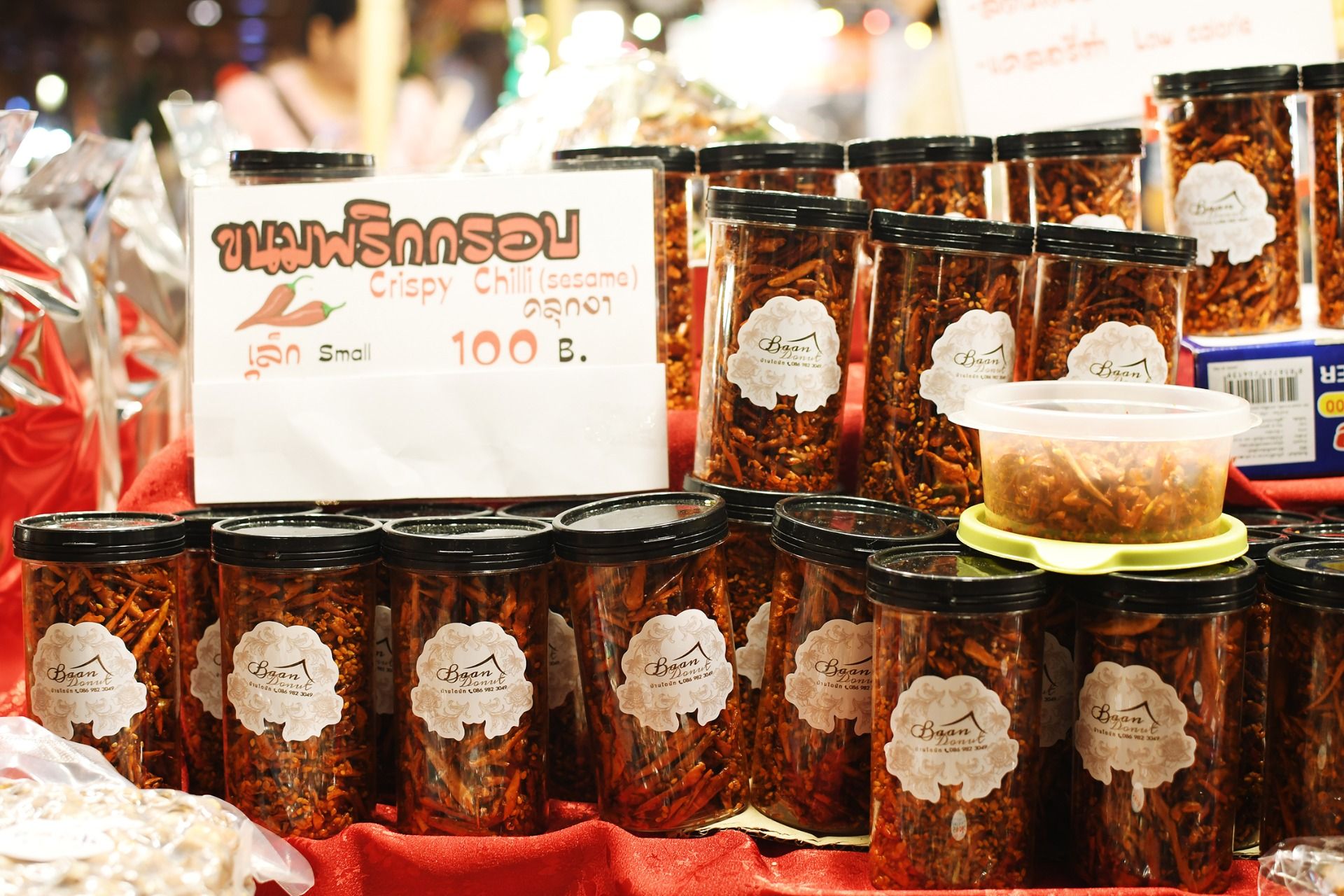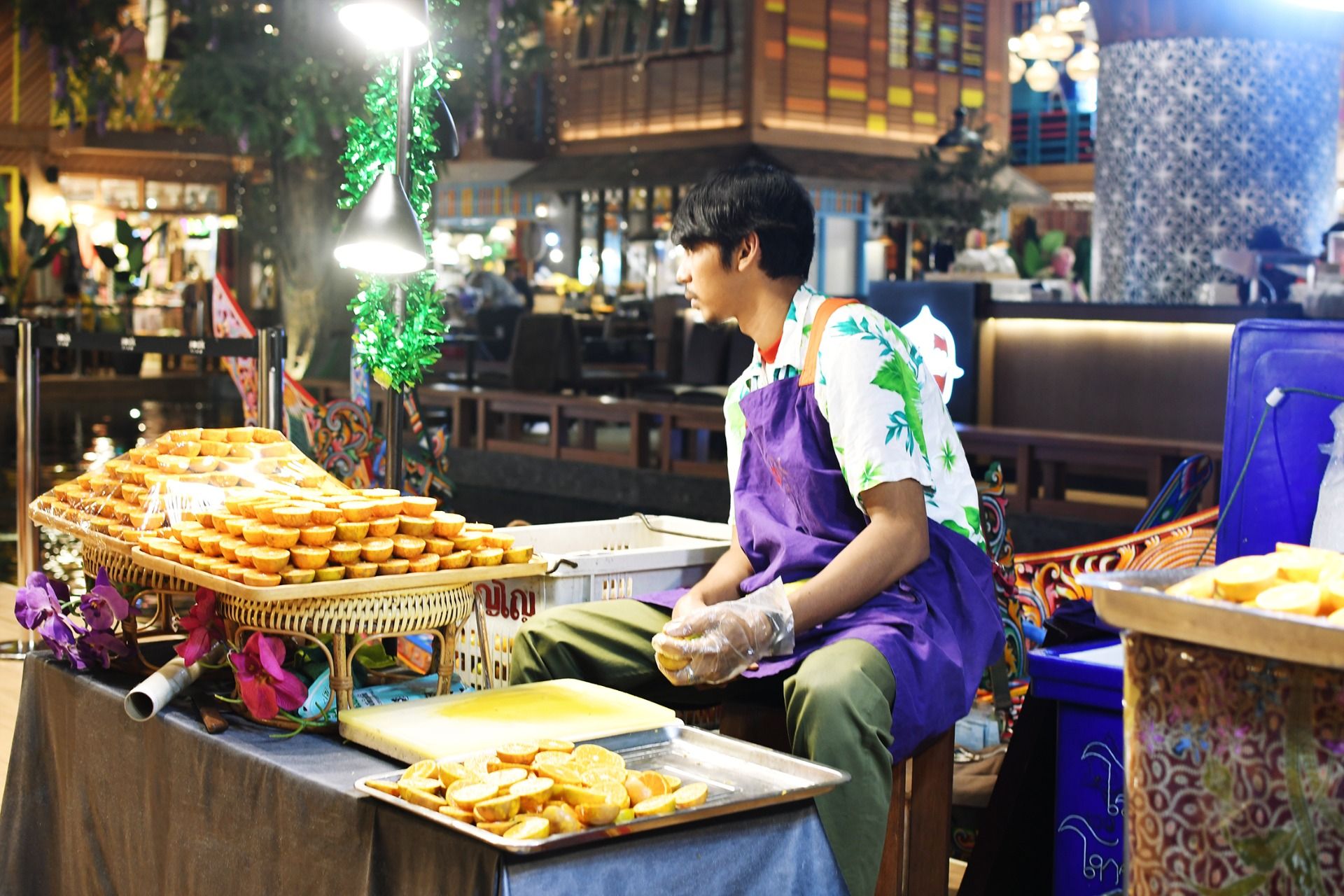 Even the washrooms on the first floor had a Thai inspired theme. The wash basin on top of a large urn was really elegant.
We passed by a large restaurant that had the most spectacular view of the skyline however it was not our choice for food.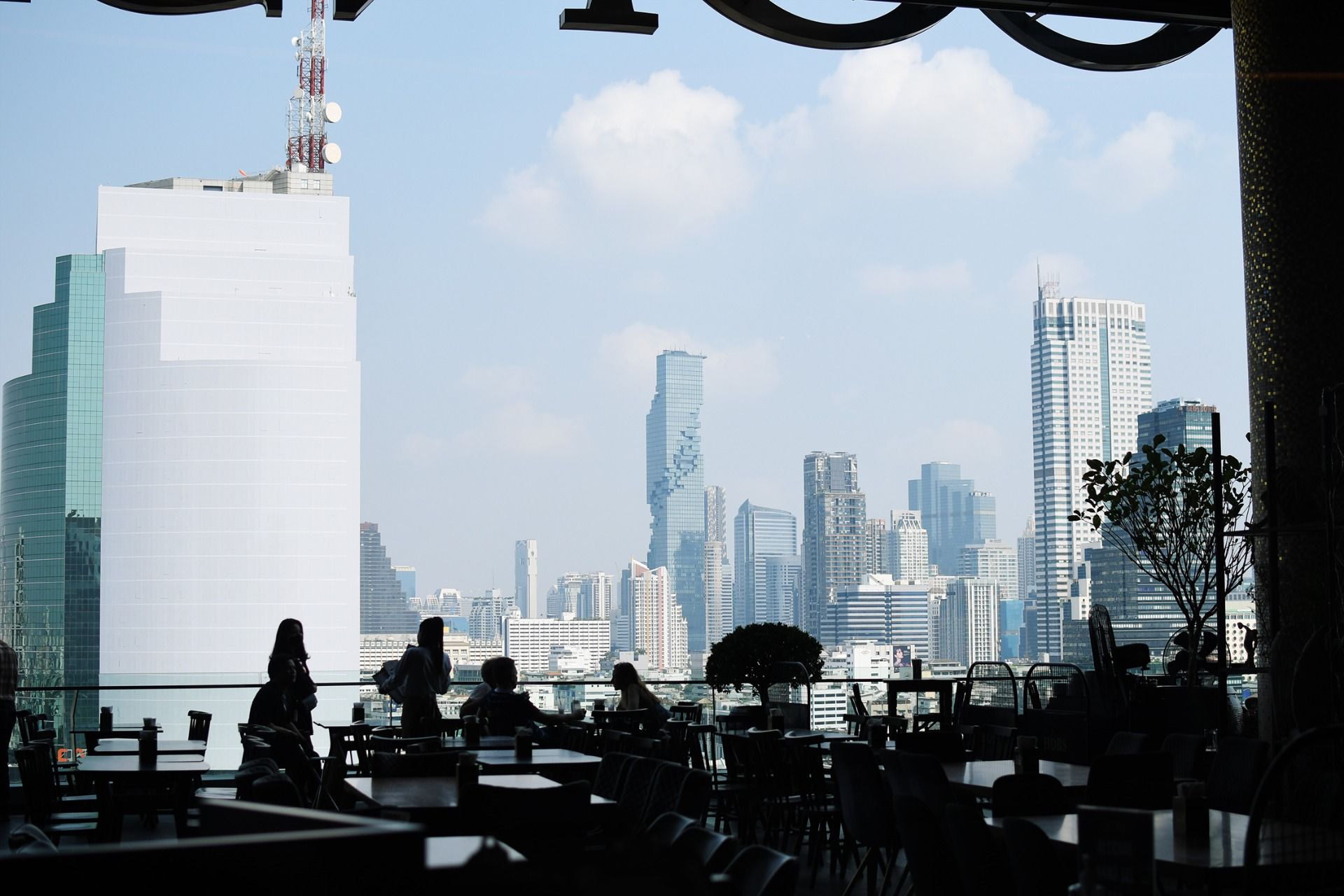 There are several restaurants on the floors above where we searched for some vegan options. There were a few but we chose a small place that specialized in Pad Thai. We figured you can't go wrong with Pad Thai.
Our two friends are also vegan so we all ordered vegan Pad Thai.
We were a little disappointed that the noodles were not Pad Thai noodles and didn't have anything more than soy sauce in it. We have all had really good vegan Pad Thai before.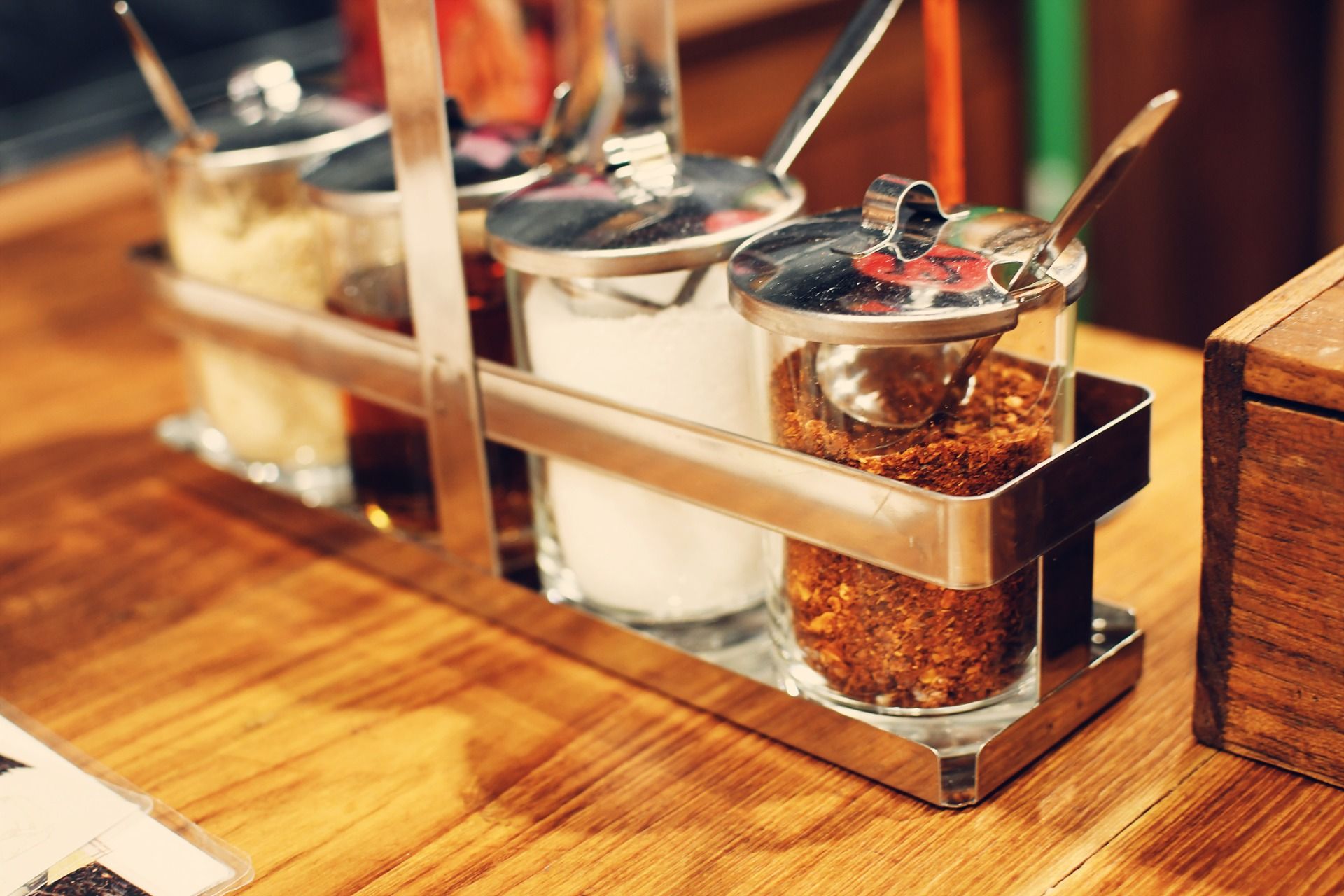 Fortunately we had chilies and peanuts to add to it. Once that was on top, along with the bean sprouts and a squeeze of lime, it was pretty good.
We weren't super full afterwards but that was good. We had room for some vegan ice cream that we found on one of the upper floors. All of the ice cream at this place was vegan and might I add delicious.
After the ice cream we strolled a bit more and discovered a large movie theater. It was tempting to go in but we didn't want to spend time with our friends staring at a screen.
One of our friends got excited when we passed by a sports fun center like an indoor playground but totally suitable for adults. There was a lot of different activities including boxing.
We had strolled every inch of the place and discovered that there were several floors that were still not opened. It has been around a year since the opening of the mall. I wish I could be around to see what they have in store for the future of this place.
It was time to leave the epic mall and head to our second destination along the river. We headed toward the boat launch to go to Asiatique.
We were pleasantly surprised when we got outside of the mall, to see the water show. It's a display of fountain jets set to a symphony. It was a very dramatic way to end the fun at the mall.
So on we went to Asiatique where there are restaurants, market stalls and other fun stuff.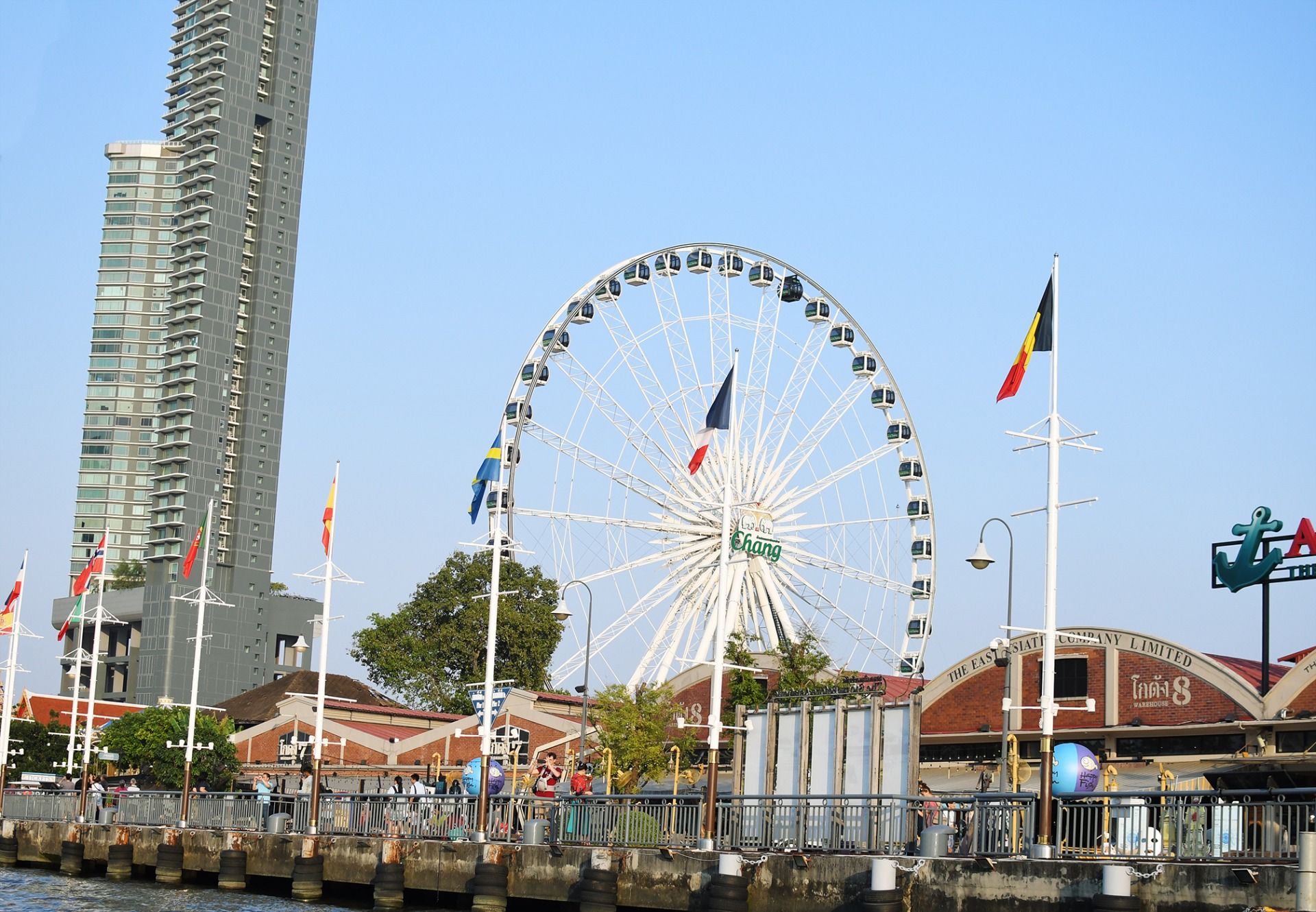 I had been trying to get Marc to go there for a while but he was reluctant. All it took was an invitation from friends.
When we were sitting in one of the riverfront restaurants having a pint of cold beer, he turned to me and said "why didn't we come here before?"
We strolled back and forth and considered going on the ferris wheel which is said to be Bangkok's largest. We all made the joke that it's probably the only one.
We decided not to go on. One of our friends is a little afraid of heights.Plus it was a little pricey.
We also considered going into the haunted house but I heard people screaming and didn't feel like being one of them.
If I wouldn't look like an old fool, I would loved to have ridden the merry go round which was one of my favorite things as a child.
I just stood and watched a child and her father laughing with joy as they went up and down and all around.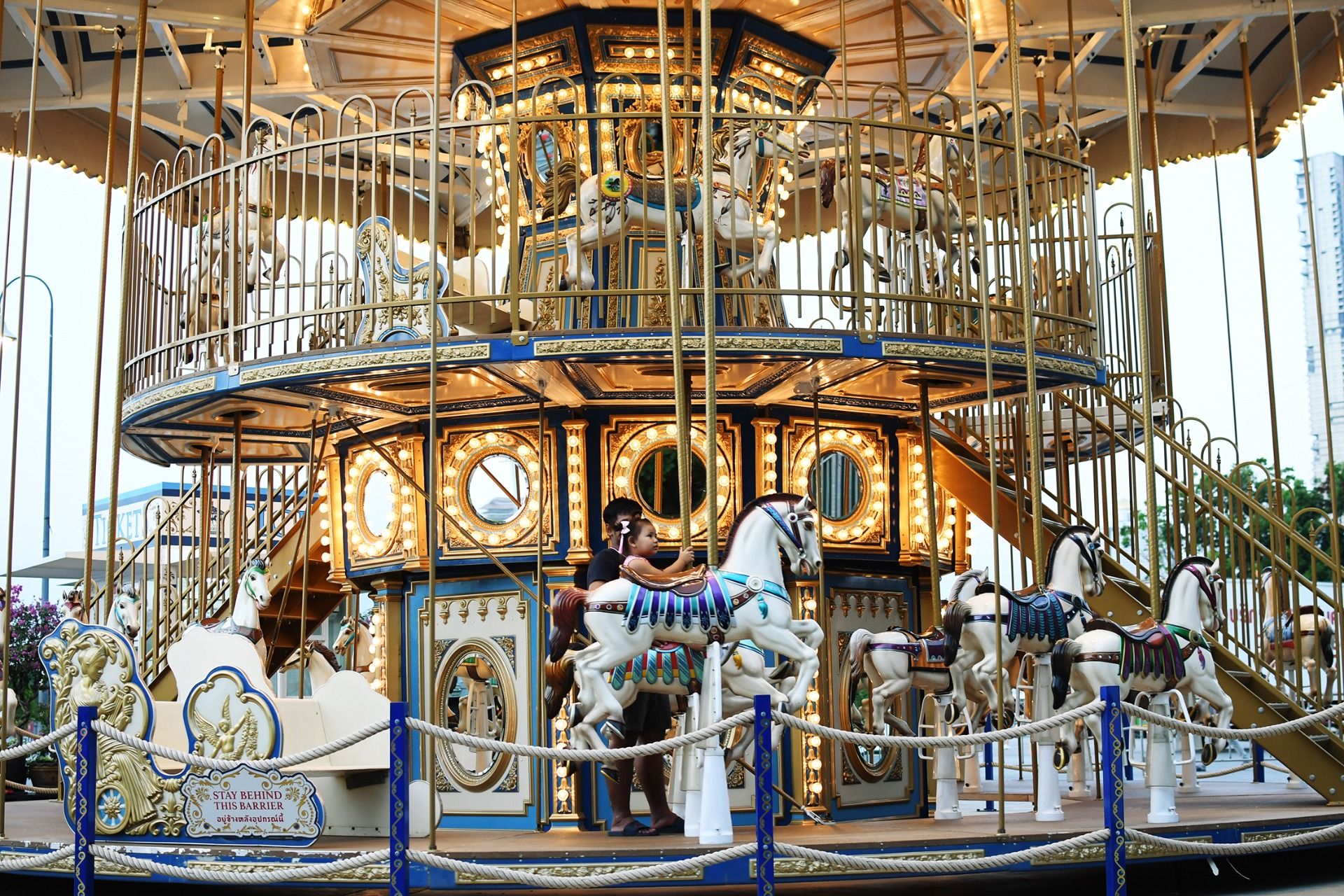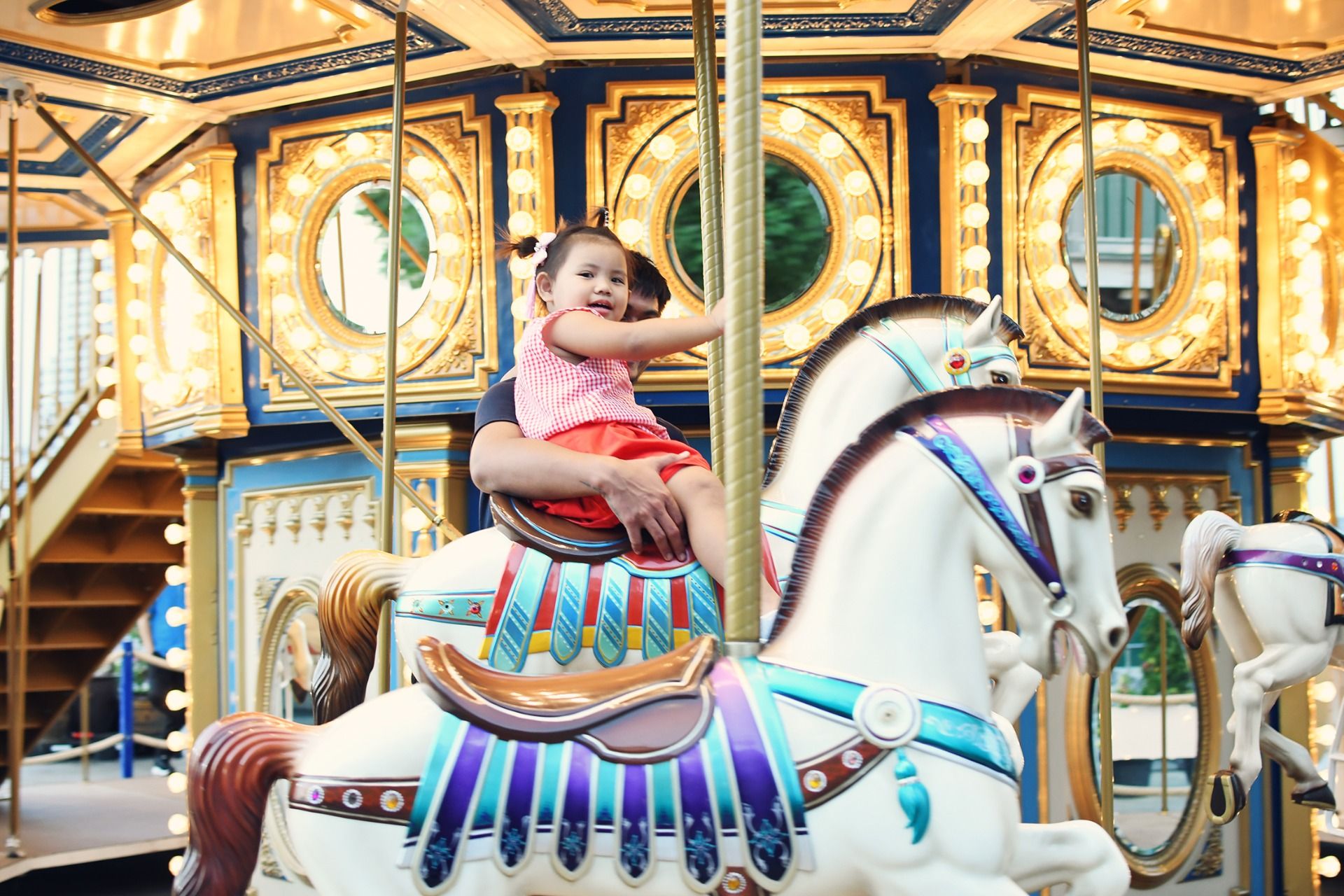 As we continued strolling through the market we all decided it was time to have a proper dinner.
There was an area in the center that had many restaurants to choose from. As we strolled through looking for vegan options, there were several people running after us with menus trying to compete with each other.
We went back to one place where there were many listed vegan options. A lady tried to get us in there earlier so when we went back she was very happy.
This restaurant specialized in Thai dishes and did a pretty good job at veganizing everything that we ordered.
We started with a generous plate of spring rolls.
Some stir fried bean sprouts and tofu. I don't recall the name of this dish.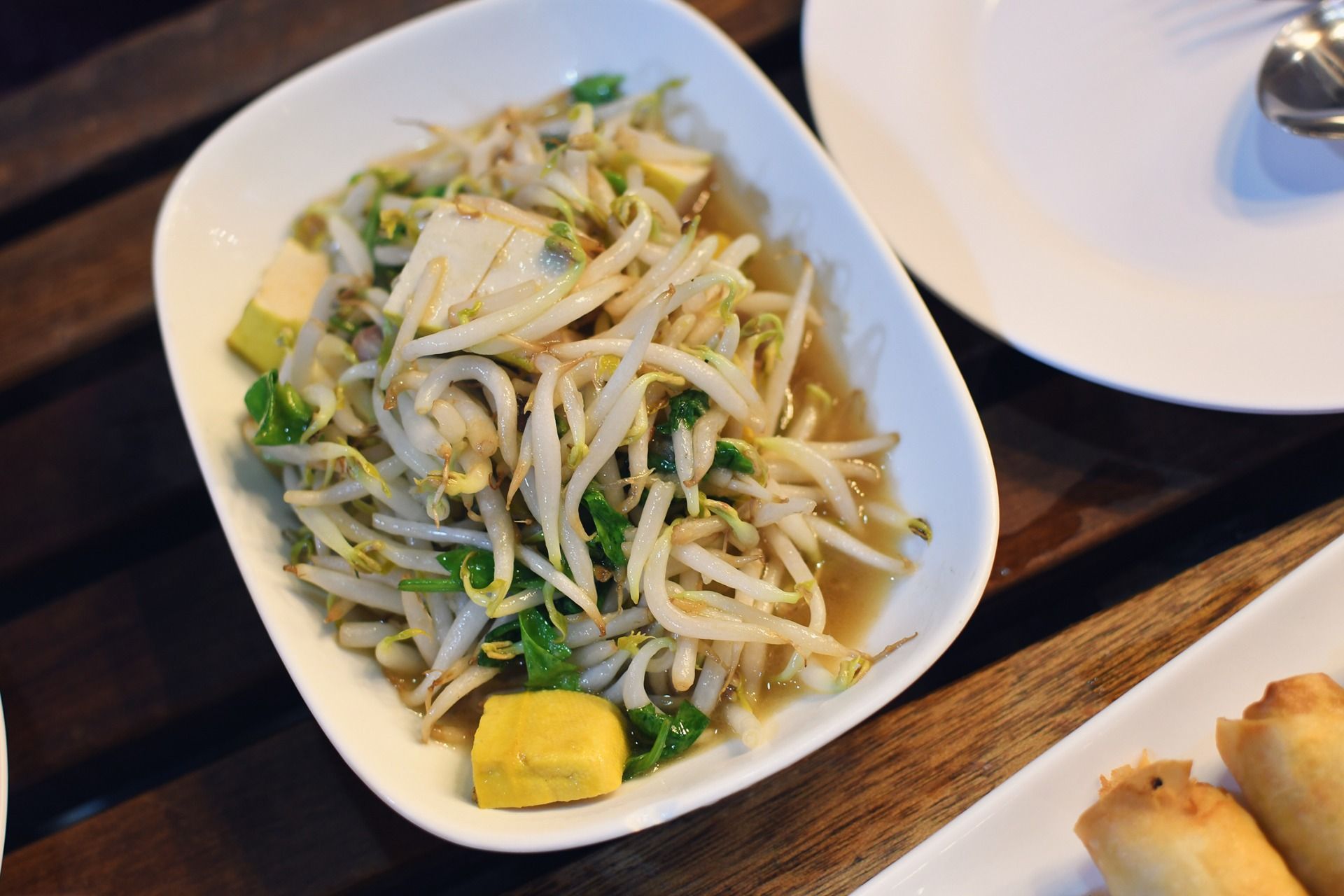 We had a dish with mushrooms in it. I've seen it on menus before spelled Larb. My friend who is Thai said that you pronounce it Lab.
It was like a salad with a little tartness. Not the most exciting dish but I liked it anyway.
I really enjoyed a dish with peppers tofu and cashews.
The green vegetables were one of my favorite things. I'm not exactly sure what kind of vegetables they were. Some kind of choy I suppose.
I had seen pineapple fried rice on menus before and was interested in trying it. We ordered it and it came in a pineapple boat. It was quite tasty and nice to look at too.
We all really enjoyed our feast and great conversation which we didn't want to end but we had to prepare to leave Bangkok the next day. After we ate we strolled to get a taxi and go our separate ways.
**This by far was one of the most memorable days I've had in a long time. **